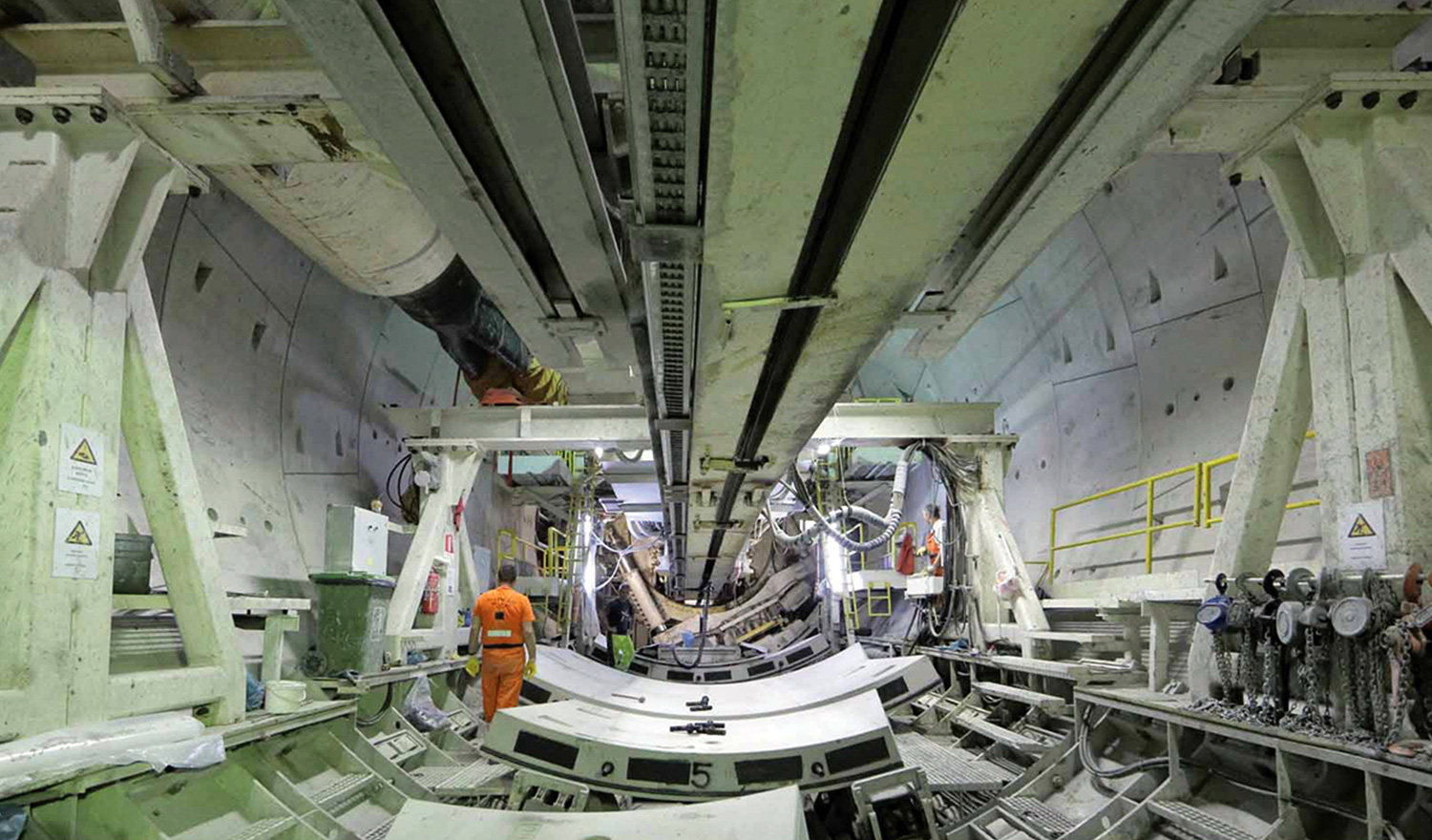 Jan 2020

Athens Metro: A Herculean task
Extending the capital's metro system is just one of the complex challenges Greek firms are taking on
Athens Metro's first line was built in 1869, with Lines 2 and 3 following in 2000. In 2012 an extension of Line 2 opened, an expansion of Line 3 is nearly finished and a contract to construct a new Line 4 should be awarded soon. In a city that is one vast archaeological site, these projects require significant technical skill, but there are additional challenges, says Konstantinos Mitzalis, managing director of Avax, which is constructing Line 3's extension. "For example, one new station is very close to the sea. That makes excavating the shaft extremely complex," he notes.
With a turnover of €600 million and about 1,000 permanent employees, Avax is Greece's second-largest construction group. "We are active in all construction fields, and have huge experience in public-private partnerships (PPPs) and concessions," Mitzalis explains. The firm has won numerous awards, not just for its construction expertise but also for its sustainable and environmentally responsible approach. It is no surprise, therefore, that it wins contracts for many of Greece's most important projects. "Currently, we are constructing the Trans Adriatic Pipeline that will carry natural gas to Italy and the Interconnector Greece-Bulgaria gas pipeline. Avax has also been involved in almost all highway PPPs," he says.
International concessions and projects constitute a substantial part of its portfolio. "We are recognized as a significant partner and collaborate with the world's biggest firms. In Qatar, for instance, we are working on two major highways and a stadium for 2022's soccer world cup, while in Iraq we have contracts worth $900 million to engineer and construct two power plants. To illustrate the variety of our expertise, in Cyprus we are building one of Europe's largest casino resorts," he states.
Avax remains committed to Greece, however, and eagerly awaits the imminent restarting of its stalled infrastructure projects.