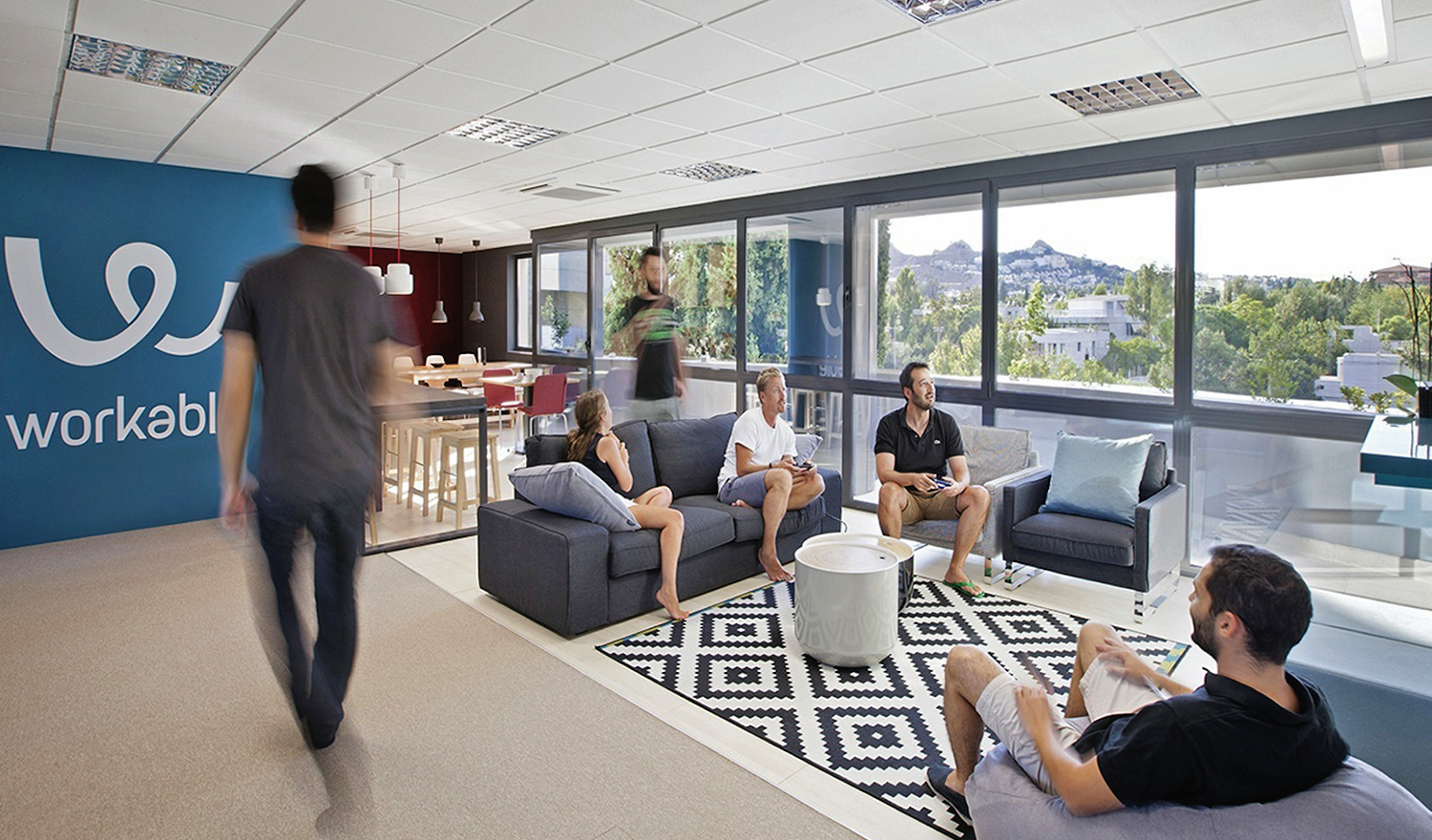 Jan 2020

Crisis made room for new disruptors
While many young people left in the crisis, necessity was the mother of innovation for others, giving birth to thriving startups.
Tight credit conditions, capital controls, political uncertainly and the fall of domestic demand have decimated many Greek small- and medium- enterprises. Such firms are behind 45% of the country's jobs and 25% of gross domestic product. With the youth unemployment rate skyrocketing to 60% at the peak of the crisis, Greece's new generation was urged to look for alternatives and explore new business ideas to survive.
Ever since, Greece's startup ecosystems have kept growing. Support from the government and the European Investment Fund saw €500 million allocated to early stage startups through a new fund-of-funds program called EquiFund. The fund aims to strengthen the venture capital market to provide entrepreneurs with the crucial financing to grow businesses and attract private sector investment.
A prime example of entrepreneurship and innovation is online insurance firm Hellas Direct. Launched in 2012, the ambitious company is taking on the might of established and experienced rivals by making insurance simpler and easier through a series of innovations. With a focus on motor insurance, Hellas Direct is flourishing and is seen as a poster child for the "New Greece".
Proud to be the only insurance company in Greece that has accomplished a strategic collaboration with the reinsurance majors Swiss Re and Maiden Re, Hellas Direct is breaking boundaries.

"A few firms are trying to disrupt and innovate. Some are trying on a local level to 'fix' Greece, like us. Others are trying to do it on a global level," says Alexis Pantazis, co-founder and executive director. "From our perspective, innovation is about rethinking what has been done to date and being comfortable in your own skin to challenge assumptions, including your own. We have a strong emphasis on IT; you have to change the mindset of a traditional insurance company that typically looks at IT as a support function. At Hellas Direct, it's at our core," stresses Pantazis.
Brave new journey is well underway
From startups created by new entrepreneurs or crowdfunding, young people are thinking bigger and bolder than ever before.
Greece's financial crisis revealed the need for innovation, which fueled the startup ecosystem and along with the evolution of technology created opportunities in numerous sectors, notes Dimitris Koutsopoulos, CEO of Deloitte in Greece, a leading global provider of consulting, financial advisory, tax and legal, risk advisory, audit and assurance related services. "Now, the startup scene seems to be entering a more structured phase, with more investors supporting innovation 'made in Greece'."
According to this expert, public enterprises, large corporations and academia, should align to create the necessary infrastructure and nourish the Greek startup ecosystem now all the odds are favorable. The crisis and inefficiencies of the economic model have left their mark, he says. "However, in this era of exponential change and digital disruption, Greece needs to leapfrog ahead in its digital maturity. There is strong interest and willingness from Greek businesses in all sectors and of all sizes to move faster toward Industry 4.0 and the digital era. Most important is our abundant talent: young, educated and ambitious people that are our most precious competitive advantage and can propel us to the new digital age," he adds.