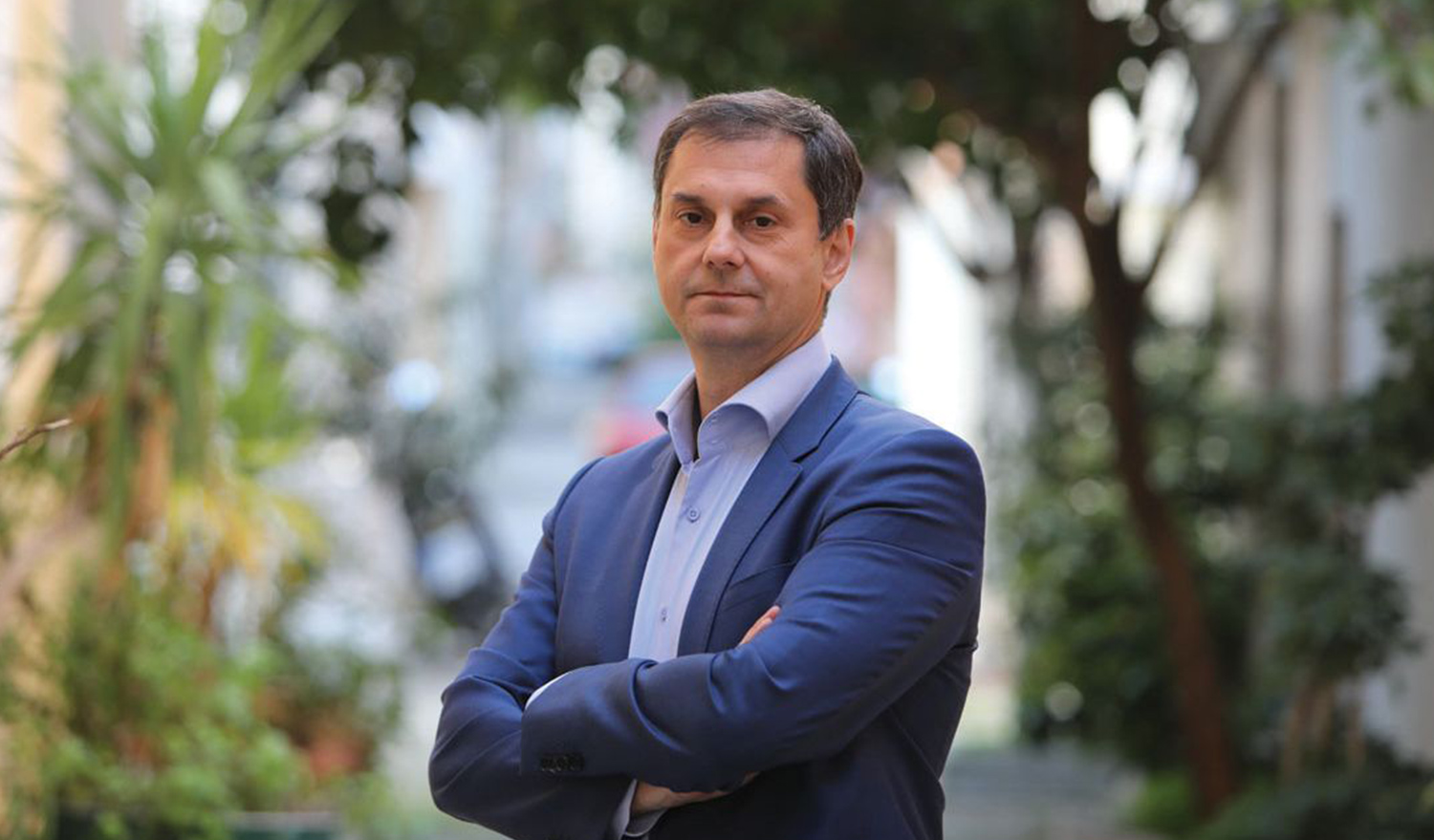 Dec 2019

GREECE: Interview with Mr. Haris Theoharis, Minister of Tourism, Greece

Prisma Reports (PR): Greece is among the world's most popular tourist destinations, attracting about 33 million visitors every year. The tourism industry is an important locomotive for the nation, accounting for around 20.6% of gross domestic product (GDP) and employing about 25.9% of the labor market, according to the World Travel and Tourism Council. Last year, the industry grew by 7%, 3.5 times faster than the country's wider economy. Can you share with us some of the key facts and figures to illustrate the importance and significance of the tourism industry for the country at present? How instrumental is the sector in the country's economic and financial recovery?

Haris Theoharis (HT):Tourism produces direct income of more than $17.75 billion, which is around 10% of GDP. This shows the importance of the sector on the development of the Greek economy. Tourism also accounts for 400,000 direct employees, which is about a quarter of the active population, according to the latest employment figures. Tourism has supported the Greek economy by around $139 billion since the beginning of the global financial crisis, proving its ability to cushion the effect of a big crisis. In fact, Greek tourism has shown remarkable stamina and ability in managing the crisis.

(PR): Athens International Airport recorded a record 2 million passengers in July. Yet, according to other surveys, the sector is showing signs of slowing down. How would you rate the performance of tourism in 2019 and what are some of the key trends that you are observing?

(HT): We are closing a cycle and so this is only a natural cycle taking an end. The Greek touristic product needs to take stock of that and now we need to see how we can build on the strengths that we have and how we can diversify, in order to better satisfy tourists' evolving needs. Times change — a tourist destination is affected by increasing geopolitical uncertainties, social and economic disruptions. We therefore have to adapt to new circumstances and adopt innovative approaches to accommodate tourists' demands to ensure that we offer them highly customized products and experiences. We aim to offer a product that is authentic and exceeds expectations. A number of neighboring countries are coming out from a cycle of slowdown in the world economy and, for this reason, competition is expected to intensify. Enhancing the competitiveness of the Greek tourism product is our prime goal along with improving its quality, authenticity and sustainability.

(PR): Recently, you have announced a strategic 10-year growth plan for the development of tourism in Greece, focused on competitiveness, innovation and sustainability. You have said this aims to "strengthen and shield the Greek tourism product." Can you disclose some of the main elements of this plan and what are your ministry's key priorities, objectives and aspirations?

(HT): Tourism constitutes the key industry of Greece. Our mission, since our first day at the ministry, is the implementation of a new national strategic plan for the next decade, aiming, among other things, for sustainable tourism development, the extension of the tourism season, an improvement in our competitiveness and an enrichment of our tourism product. From our point of view, tourism refers not only to numbers or statistical data but it concerns mostly the travelers, the local community and the authentic experience.

The set priorities of the strategic plan that will address the main challenges of the sector are the improvement of competitiveness; the quality of services provided; the resilience, authenticity and sustainability of the tourism product; and the upgrade of tourism establishments by offering high-quality services with a low ecological footprint.

In order to do this, we have outlined the following strategic pillars:
1. High-standard infrastructure creation, licensing framework improvement to eliminate red tape and tourism spatial planning.
2. Improvement of accessibility and connectivity with more air links and direct flights as well as expansion and upgrading of the network of marinas.
3. Tourism experience optimization towards quality and attractiveness by enhancing, among other things, destination management and tourism education.
4. Tourism product redesign and rebranding, reflecting the engagement in quality, authenticity, sustainability and value for money.
5. Social and environmental awareness.

Our strategic plan will coordinate with all stakeholders. The biggest change we want to see in the tourism sector is the greatest mission of our team — namely, collaboration, coordination, constant monitoring and evaluation so that a balanced, equivalent distribution of tourism development will be achieved. We can definitely provide unique experiences. Greece means much more than just sun-and-sea summer vacations. Greece is expanding its tourism identity by promoting alternative tourism such as winter sports, extreme sports, biking, hiking and climbing. Greece has rare landscapes and resources with significant therapeutic effects that favor natural mineral and spa therapeutics tourism. There are clearly many aspects of the country that remain undiscovered and our strategy is to explore these opportunities.

(PR): Can you highlight some of the most exciting projects that you have in the pipeline and the priority infrastructure or development schemes that exist, either from the private or public sector? How will these contribute to transforming and developing the sector and how can foreign investors participate?

(HT):First of all, we aim to make Greece an investment friendly destination. We are giving special attention to the improvement of infrastructure in the country along with easing the licensing framework to attract tourism investments. One of our main tasks is to raise the awareness of investors about potential investment opportunities, which actually relate to various aspects of our economy: technology/digital, capacity building and hotel establishments. Our main objective, which is shared by other competent ministries as well, is to expedite the large-scale infrastructure projects that will undoubtedly improve the national transport network — that means ports, marinas, railways, highways and airports. The Hellinikon project is at its final stage and ministries, including ours, have signed joint ministerial decisions to speed up this emblematic project, which are focused on the creation of a metropolitan park, as well as on the urban intervention of the coastal area with free access for all. We need to reassess the legal framework concerning the use of land and the spatial framework of tourism — always remaining in full compliance with strict sustainable principles. Green investments with a low ecological footprint should also be encouraged and small- and medium-sized enterprises should be further supported by funding programs aiming at the capacity building of their working force. We have all kinds of large investment projects — some of which are very high end — looking for global investors.

(PR): In your opinion, what makes Greek tourism so unique? Is it perhaps its very unique hospitality or "philoxenia"?

(HT):The word "philoxenia" is synonymous with Greek hospitality. Philoxenia has its roots in ancient Greece as the Greek god of Zeus is also called Zeus Xenios in his role as the protector of travellers. The Greek tourism product is a combination of culture, history, gastronomy and hospitality. We, the Greeks, have a number of strong identity factors that differentiate us from others. The Mediterranean diet or the Crete diet, for instance, is quite unique and enhanced by traditional Greek products. The Mediterranean diet has proved its great value in terms of health and balance in one's personal life. It is in this context that gastronomic tourism in Greece, a destination for every taste, is an aspect that we emphasize. Greece also has the most extensive coastline among all Mediterranean countries: it is home to a plethora of unexplored treasures and undiscovered islands that are known for their outstanding beauty, which tourists can visit and gain the experience of a lifetime. Evidently, Greece hosts not only numerous luxury resorts that offer high-quality services but also unexplored beauty for tourists who want to visit and discover.

(PR): For a country of 11 million, coping with an influx of tourists three times its population is a major challenge. What is the government's strategy for balancing tourism in Greece, ensuring sustainable tourism and avoiding turning into the over-tourism examples of Venice or Barcelona?

(HT): Our strategy to avoid the effects of mass tourism centers on increasing tourism spending — in other words, on deriving more revenues from visitors, rather than attracting more tourists. We would like our guests to stay longer and to spend more, we would like to enhance the offer of high-quality services as a country and provide our guests with significant value for money. As part of our strategic plan, we aim to put in place the right incentives to ensure that our tourist and transport assets — including marinas, regional airports and tourist properties — get upgraded both from a quality and environmental point of view.

How important is the US in your overall marketing strategy?

(HT):The US segment is, indeed, very important for us in terms of high-net-worth individuals and ultra-wealthy tourists. We want to work further with the US and expand touristic connections between the two countries. For example, we are working with tour operators and airlines — both standard and charted airlines — to guarantee direct flights and reduce barriers for operators and tourists.

(PR): When visiting the Ministry of Tourism in July, Prime Minister Kyriakos Mitsotakis declared, "I hope this tourist season will be as successful as possible and that we will make the best use of our time to do what Greece deserves, not only for its citizens but also for its visitors." As the new captain at the ministry, what would you like to achieve most in your first year?

(HT): We have put our strategic plan in place for the next decade, so what we would like to do now for this first year is to take the initial insights and steer Greek tourism along those plans without disrupting the pace of growth and, if anything, enhancing it. Our aim is to prepare everything so that when the strategy unfolds everything will be in place and ready. This way, we will not have a lot of incompatibilities between the first and the more strategic phases. This takes a lot of tactical moves but it also takes long-term thinking. I will try to play the bridge between those two phases and in the short-term more tactical moves, and tourism in Greece will soon start a brand new phase.

(PR): What is your final message to the readers of Foreign Policy around the globe?

(HT): Come to Greece, explore Greece at a different time, in a different place and in a different way than how you normally would have done. I can promise you that you will be positively surprised and that you will get much more than you expect from the experience.