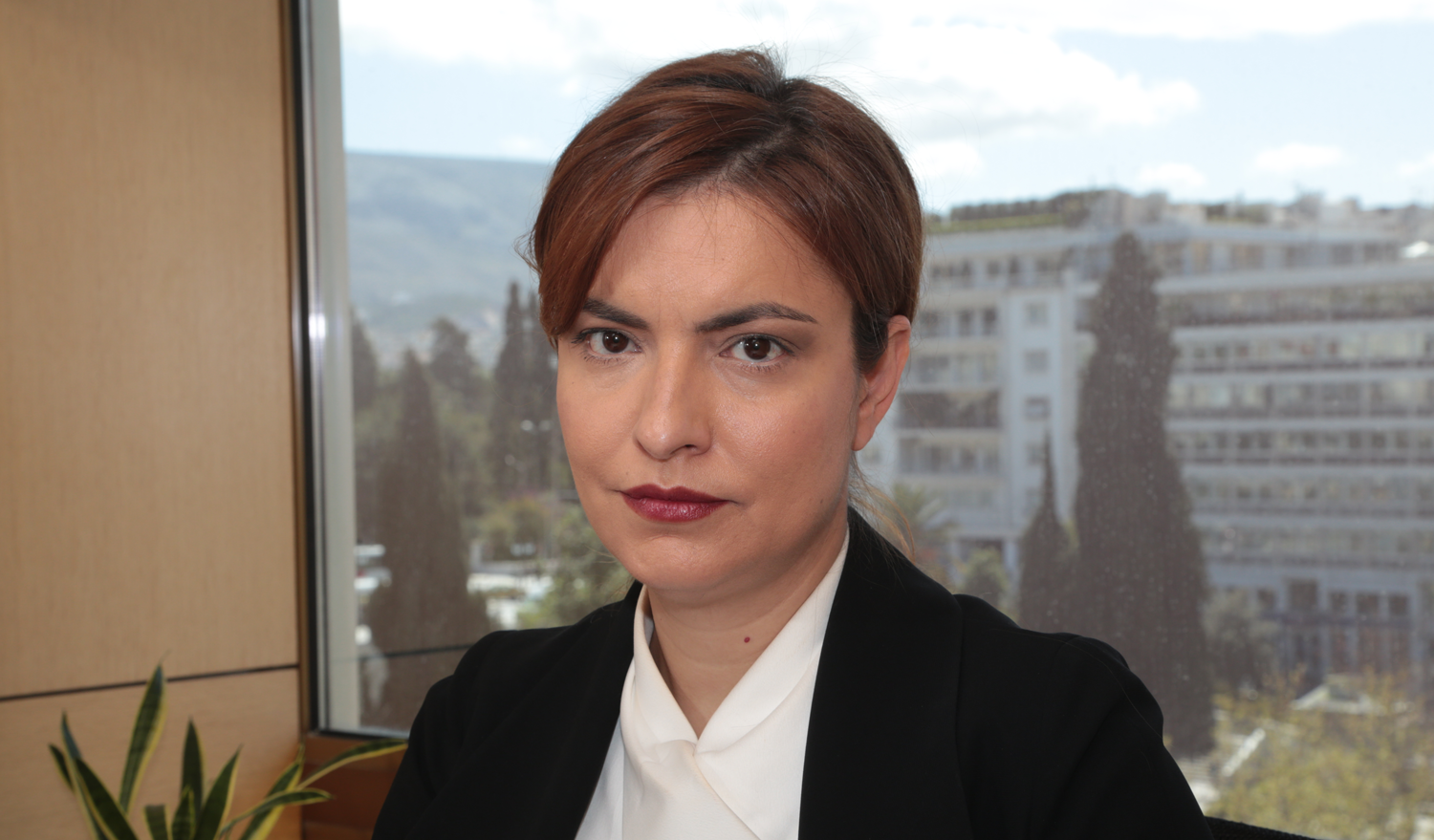 Dec 2019

Interview with Ourania Ekaterinari, CEO, Hellenic Corporation of Assets and Participations (HCAP), Greece

Prisma Reports: One of the biggest challenges Greece faces and a priority of the government is to attract long-term investors, create a stable economic and business environment, and build trust, efficiency and common interest. How has the perception of Greece as an investment destination by the international business community evolved in recent years?

Ourania Ekaterinari: The perception of the country as an investment destination usually follows the trajectory of the economy itself. As the economy stabilizes and a solid, friendly to investments, institutional framework is established the country becomes more appealing to all types of investors, especially the long-term ones.

Regarding privatizations, the country has a great pipeline of assets to be privatized. Thus, in order to attract long-term investors, a proper investment landscape that is credible, stable and transparent is needed at all times, and which overall expresses in a consistent manner the country's assets management policy. We are creating such a landscape, where privatizations gain legitimacy especially towards the public, in-line with a stable and supportive political will. There are also established professional bodies like TAIPED (the Hellenic Republic Asset Development Fund or "HRADF"), to run the privatization processes, to manage the flow of information to investors and to create a transparent framework. This is of major importance. When investors discover an investment environment where they feel confident with procedures and quality of information provided, they spread the news. In recent years, we have had a series of successful privatizations, not only in terms of proceeds, but also in terms of added value and long-term investments. This helped to reinforce the positive sentiment among investors, but also among the Greek citizens.

Our ports and airport privatizations are good examples of how capital inflows, operational know-how and digital strategies can increase competitiveness of such assets and of Greece overall. There is usually a cutoff point at the end of each privatization tendering process with the payment of a transaction fee, but the real financial and business benefits and growth potential come afterwards. It is a win-win situation for the country, investors, employees and the communities. The success of each privatization project is determined not only by the price secured at the time of the sale but from its aftermath and its impact and contribution to the sector and the broader economy over the long run.

Prisma Reports: HCAP was founded in 2016 to manage and take advantage of the wide array of state-owned assets and participations. Please give a brief overview of its role for the country, key objective, and how HCAP contributes to Greece's economic performance and debt reduction?

Ourania Ekaterinari: HCAP was created with a broader mandate than TAIPED: its scope is to manage state–owned assets of significant importance and increase their value over the long-term, by assessing and promoting the right strategies for asset exploitation and by targeting operational efficiencies. The corporation also promotes reforms of public undertakings through restructuring where required. In doing so, HCAP can provide the State with supplementary fiscal space either by revenues generation (i.e. through privatizations, dividends, etc) or by optimizing capital spent by the state on subsidies.

Professional and transparent management of state assets, which can lead to extra fiscal space, unfolds in three levels. The first concerns the centralization of the government's strategy, in terms of growth objectives, sectorial and social policies, and ensure these policies translate into a long-term strategic plan so everybody acknowledges the primary goals and how to achieve them. The second point is to introduce better corporate governance, which starts by creating professional and accountable boards at state-owned enterprises level. Traditionally, state-owned enterprises were close to governments and did not act independently, but rather by political influence. This meant that decisions on business and operational matters were not taken by managers according to best practices and in response to market conditions and challenges. Our mission at HCAP is to attract and retain professional boards and competent executive management within state-owned enterprises. As part of this mission, we have put in place policies and procedures to introduce more transparency and implement a culture of meritocracy. Proper corporate governance is indeed key to a better economy and a more efficient State, and it is equally important for creating sustainable businesses in the private sector. The third point is what we call the "Coordination Mechanism". In the past, we had all sorts of policies for different state-owned enterprises; now, such sectorial and social policies are communicated to all parties within a set framework, and all stakeholders come to the same table to speak with one voice.

A Governmental Committee will play a crucial role in setting the tone and make the state's policies and expectations, clear to all participants especially when it comes to the provision of Services of General Economic Interest (SGEIs). This will require the introduction of mechanisms to define and monitor objectives, functional targets and performance indicators so that targets are met and the general interest is adequately served. An example is the urban transportation sector, where the government specifies the kind of services it expects from the respective public companies (metro, light rail, tram, buses, etc) and the categories of passengers it selects to benefit from discounted special tariffs. Under this Coordination Mechanism, the government specifies the expectations and the services it requires per customer category and the company commits to provide such services against an agreed compensation so as to support such operations over the long-term. Such coordination and planning was never done in the past. The government usually announced social policies and the companies had to abide by it without any prior negotiation between them and the government. The Coordination Mechanism is all about putting the obligations of the parties on paper and having all parties agree on what they expect and how to compensate for the costs incurred. Maximizing investments and synergies is also at the core of HCAP's vision.

With regards to synergies, there is vast room for state-owned enterprises to explore opportunities at a horizontal level for big data, customer services, internet of things and so on, which could be developed on common platforms and, ultimately, serve thousands of customers better. In terms of environmental efficiencies, there are also important synergies to be captured, from improving carbon footprint to promoting energy efficiency investments. Given the size of the networks and the customer base, sharing common networks and services for instance can be a major force of transformation. By joining forces, companies can optimize resources to meet their goals more efficiently and create value in exploring synergies. To put it in numbers, state-owned companies have a large balance sheet, and the largest footprint across Greece, millions of kilometers of networks, millions of customers and more than 35,000 employees combined.

Prisma Reports: Can you tell us about the state's real estate assets? What are the plans and priorities in that sector, and what can investors expect?

Ourania Ekaterinari: Every State in Europe and around the world owns significant real estate assets, but in most cases, it only knows or "sees" a fraction of it. Greece is not an exception, as the State owns thousands of properties with only a part recorded and evaluated. For us at HCAP, there are several strategic priorities for managing and exploiting such real estate properties: firstly, we need to register the real estate titles as real assets "on balance sheet". Secondly, we need to ensure the legal status in terms of ownership, planning provisions, building and other permits, so they can be commercially exploitable. Obviously, there are categories, which will remain untouched as they represent our historic and natural heritage. However, for the commercially exploitable assets, we have to mobilize them and generate revenues, which will get back into the economy to finance new investments and foster economic growth.

You can actively exploit idle commercial properties of the state and with the revenues generated build a new school or give money to the state to preserve an historic monument. Through our subsidiary ETAD (the Public Properties Company), we are working towards this direction and our strategy is being facilitated by mobilizing technologies such as a geographical information system (GIS). So far, 30,000 properties have been included in the GIS of ETAD. Furthermore, when this process started, we had only some hundreds of assets recognized, registered and evaluated, with their book value being around €420 million in 2016. Now, the value has gone up to almost €1 billion and this number continues to grow steadily year-by-year.

Ultimately, this means investors should expect from HCAP and ETAD a clear documentation of the exploitable property and to speed up the maturing and exploitation process. This creates a transparent framework that facilitates successful transactions, as sought by all types of investors. Such preparation process not only positively affects each transaction per se, but also contributes to the country's image as a mature and credible investment destination.

Prisma Reports: U.S. Secretary of Commerce Wilbur Ross who visited the country this September praised the new government's work so far and its agenda, adding: "there are many reasons why one should invest in Greece today. First of all the euro moves low, secondly Greece showed it has surpassed the crisis and thirdly is now achieving primary budget surpluses". Which do you feel are the most interesting sectors and opportunities today for US investors? Are there any new, up-and-coming areas that you would like to highlight?

Ourania Ekaterinari: Infrastructure is an important area from where I believe big investments will come. Greece is ideally located to take advantage of such opportunities, either as a hub for transportation, or for the benefit of the country itself. Logistics is also important because Greece has the potential to become a hub between the East and the West, a connecting point, a vital crossroad between Europe and the continents in the southern and eastern parts of the globe. Infrastructure in terms of railways, ports, airports has improved tremendously in the last 10-15 years and will continue to do so, following strategic projects' completion such as the long term concession of the 14 regional airports and the privatization of our two major ports.

Real estate is also important, especially in relation to hospitality sector, as travel and tourism industry is one of the world's largest industries, having experienced steady growth globally, but also in Greece. Particularly in Greece, the tourism sector represents more than 20% of our GDP, compared to the global average of around 10%. This might prove to be a hidden gem, as Greece can evolve into a sought after destination for tourist investments. Programs, including the "Golden Visas" and the "Silver Economy" among others, aim to people who seek to spend more of their time and money in a country mostly known for its physical beauties, unique topography and excellent climate, and that currently presents strong economic growth prospects. The expansion of Greek tourism in recent years has been promoting other sectors too, as people, goods or services need to flow seamlessly throughout the country.

Energy is another sector of great potential due to regulatory and technological changes, which promote a different mix of technologies for power generation, industry or mobility, or by introducing energy hub/corridor opportunities for Greece. Research and Development (R&D) and pharmaceuticals are also a promising investment field as Greece has the potential to become an innovation hub. Another interesting area is agrifood and agriculture, not being adequately exploited until now.

Prisma Reports: If you had to create a narrative investment story for Greece, after all it went through and what lies ahead, what would it be?

Ourania Ekaterinari: We have learnt our lessons and many of us are ready to make the step forward. At the same time, investors need to do their homework beforehand and build a new-targeted investment strategy for Greece. From our side, we need to be prepared, have a sustainable and more extrovert business and growth story, as well as be consistent with our business planning, prepare and publish good quality financial information and reports, together with forecasts going forward. That requires good preparation, thorough analyses and targeted strategies.

We have reached a point where we place a lot of emphasis on thinking about the logic behind the investment, creating robust business stories that make sense and generate sustainable results. In addition, our key focus is to have in place a regulatory and supervision environment in order to ensure that all privatizations continue smoothly and successfully, the day after the privatization deal is announced. That is because if privatizations are transformed to strategic investments after a period of 3-5 years, this will bring more investors, of long-term orientation.

Prisma Reports: If you had an assembly of readers and investors in the room, what would be your final and direct message to them?

Ourania Ekaterinari: In the past, we experienced many investors who were just passing by to see if anything appealing was going on in the country or rather looking for distressed assets. As the country grows in terms of economic stability, and as its infrastructure has significantly improved, investors appear more focused on specific assets. We need to attract a mix of investors, who are in it for the long-term and have the knowledge and capital to enhance the value of the assets they acquire.

We want to shift gradually from opportunistic funds towards the type of institutional and strategic investors that will lift the profile of the country. Governance and transparency is key to this direction, especially since more and more institutional investors are looking at accountable management as well environmental, social and governance (ESG) indicators. Of course, our strongest advantage as Greeks is our resilience and our ability to manage risks and challenges even at the most difficult times and we have proved that.