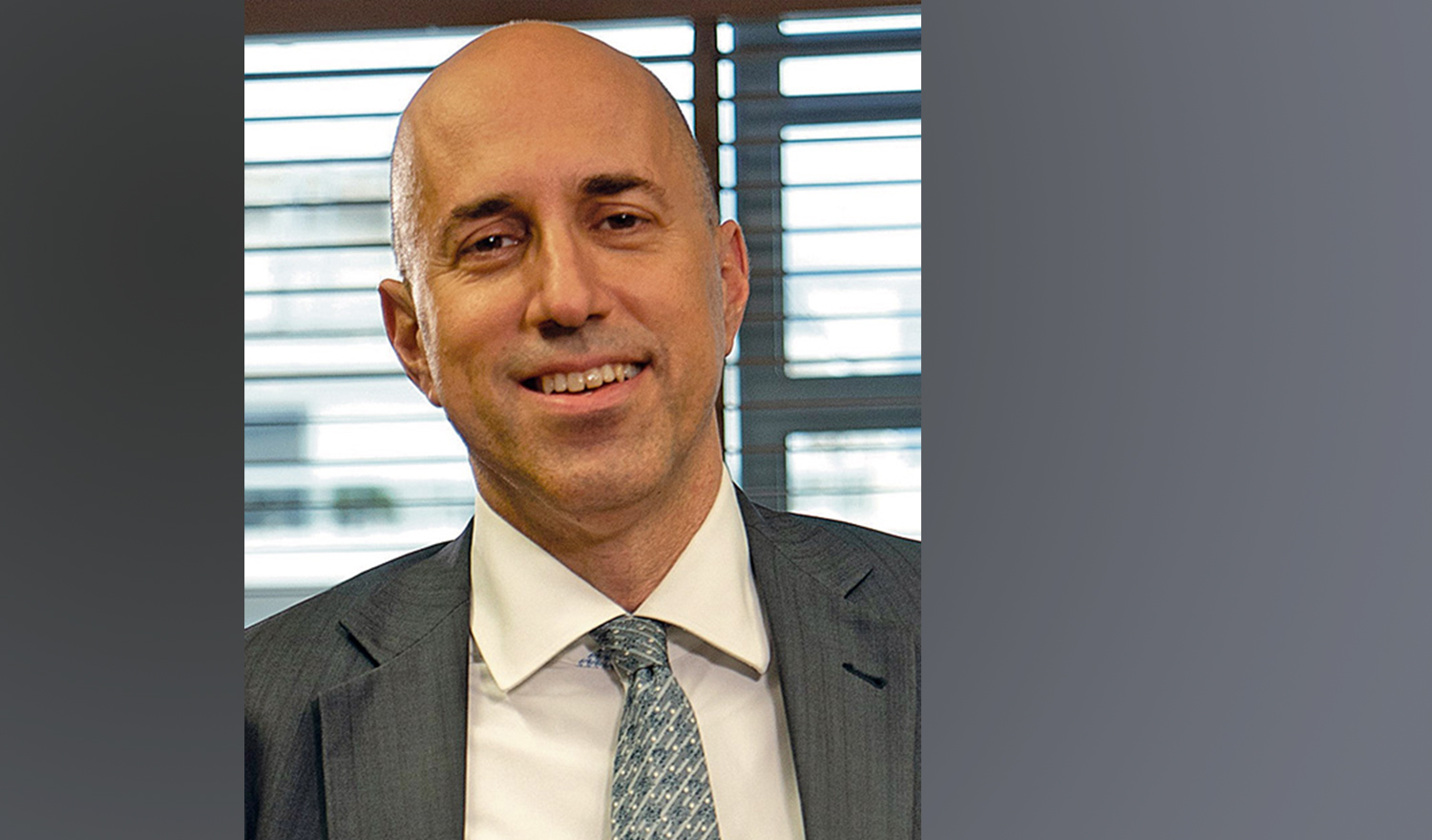 Dec 2019

Interview with Mr. Georgios Filiopoulos, CEO of Enterprise Greece

One year on from Greece's exit of the bailout program, the country has embarked on a new beginning after a tough recovery from one of the hardest economic depressions in recent history. How would you describe the current macroeconomic outlook for the country?

Greece is on the path to success. Important reforms, implemented in the last decade and new policy initiatives by the new government, are bearing fruit: the Greek economy is recovering, public finances have been repaired, and the country's competitiveness has been restored. Major multinationals – from the Middle East, from China, from Europe, from the U.S. — have chosen to invest in Greece. Greek exporters are penetrating new markets and expanding in existing ones as they move up the value chain.Greece successfully returned to the international bond markets and its credit ratings have been upgraded.

There are still challenges to meet as, for instance, the case of non-performing loans. Having said that, I would like to emphasize that Greek banks have made tremendous progress on this issue, surpassing the targets set by the European Central Bank. In the past year, the Greek banks have slashed their stock of bad loans by €15 billion and, as a sign of confidence in the in the Greek banking system, deposits have risen by €12 billion over the same period and capital controls have been fully lifted.

How has the perception of Greece as a lucrative investment destination by the international business community evolved in recent years? Has it changed much from last year to this?

Greece is drawing record foreign investment.Last year, FDI reached €3.64 billion, a 13.8% increase from a year earlier. Available data shows that Greece is on track to surpass that by the end of this year.The Greek government has set the goal of roughly doubling FDI over the next few years. Our target is to reach the European average, where FDI inflows are equal to 5% of GDP. In the medium term, Greece aims to increase the ratio of FDI inflows to 10-15% of GDP. Our strategy depends on Greece's ability to continue its transformation into a more open, competitive and outward oriented economy.

Tourism accounts for roughly one fifth of Greece's GDP and has been a major draw of foreign direct investment: in the past four years, more than 55,000 new 4- and 5-star hotel beds have been added in Greece. In Athens alone, more than 40 new hotel units opened their doors in the first half of 2019. A recent survey, released at the International Hotel Investment Forum 2019 in Berlin earlier this year, showed that Greece was among the two most popular destinations in the Mediterranean – and among the top 10 in Europe – for hotel investors.

Foreign investors are moving forward with a number of landmark projects. The €4.5 billion Trans Adriatic Pipeline will be completed by next year. German airport operator Fraport is implementing a €1.6 billion concession and investment plan in Greece. Chinese port operator Cosco has just unveiled its new master plan to further develop the Port of Piraeus. The €8 billion re-development of the old Athens airport at Hellenikon is moving ahead.

Trends in the financial markets also reflect a perception of Greece. Greek government bond yields are at record lows, and the Athens stock exchange has been one of the best performers in Europe this year.

In your opinion, what key lessons were learned during the challenging years of the crisis? Is Greece better equipped now to resist external shocks?

Greece has emerged stronger than ever. The causes of the financial crisis – Greece's twin fiscal and current account deficits – have been eliminated. Greece now has an enduring primary account surplus and the current account is largely in balance. Greece is now equipped to resist external financial shocks.Greece has also undertaken a broad range of reforms over the past several years. These include everything from social security reform, to stepping up its privatization program, to liberalizing its product and labor markets and restoring its lost competitiveness. Case in point: in September 2019, the Greek government lifted the last remaining capital controls, which shows that Greece is now fully re-integrated into the world financial system.

The principal lesson learned is how Greece needed to transform from an inward-looking, demand-driven economy to an outward-looking export-driven economy. The heart of our strategy depends on Greece continuing its transformation into a more open and competitive economy. As can be seen both from Greece's record export growth and its record level of foreign direct investment, the strategy has clearly put the country on the path to success.

For Greece to achieve high economic growth and reach the targets set for the next few years, catapulting investment is a requirement. The new government wants to make Greece "a totally new country for business." Tell us about the latest initiatives that you are spearheading at Enterprise Greece to enable and attract this investment, both foreign and domestic?

Enterprise Greece has redoubled its efforts to attract foreign investment and promote Greek exports. Enterprise Greece has an important role in coordinating the government's strategy on FDI. Recently, the agency has undertaken a number of initiatives with official partners – ranging from Greek local authorities to fellow European investment promotion agencies – to continuously improve the investment framework and the services we offer. The agency will be taking on an increasingly active role in coordinating Greece's strategy for attracting and supporting foreign investment.

We have launched a new communications effort, updated our promotional material, our branding and marketing efforts, added a new website, two new newsletters, stepped up training seminars, and signed MOUs with municipal authorities and private banks to help develop investment opportunities. We have also expanded our Golden Visa program to allow for more eligible investors to qualify.

Cutting red tape is also a priority for the new government and Enterprise Greece is the face of this new paradigm. What are some of the short-term goals in cutting red tape that investors will soon be able to benefit from?

One immediate target is the tourism sector. The Greek government is drafting a new 10-year strategic plan to address the next phase in Greece's tourism development. The new tourism strategy will include several key features, including, among others, streamlined licensing procedures for new tourism infrastructure.

Greece has also been leading the way in the roll-out of e-government services to streamline procedures. Many services – from paying road taxes to the issuance building permits – are now increasingly done online. Generally speaking, facilitating investment is a top priority that is shared across party lines and government institutions, from the national to the local level. Several important reforms have already been passed, and more are in the pipeline. At Enterprise Greece, we manage qualifying strategic investments through the Fast Track program, which offers a number of important advantages to investors, and we also maintain the office of the ombudsman for the investor, which resolves bureaucratic problems facing projects when they arise.

The €8 billion Hellenikon Project, one of Europe's biggest real estate development mega projects, is currently Greece's flagship investment and has been prioritized by the new administration. What are the types of opportunities that investors can find here?

The development of the old Athens airport at Hellenikon will present many opportunities for investors in construction, tourism, gaming, hospitality and catering, environmental services, property development, wholesale and retail trade, marina and yachting facilities and services.

Beyond Hellenikon, Greece is rife with opportunities. Which do you feel are the most interesting for US investors? Are there any new, up-and-coming areas that you would like to highlight?

Labor and real estate costs remain depressed. Greece's human resources are of a very high caliber, as witnessed by growing investments in the hi-tech and innovation sectors. Asset prices in Greece are considerably low which, coupled with the ambitious plans by the Greek banks to clear their portfolios of non-performing exposures and Greece's stepped up privatization program, opens attractive investment opportunities for savvy investors. These conditions create an auspicious window for investors to take advantage of the enduring strengths of Greece: a highly educated workforce — particularly in engineering, life sciences and ICT; excellent physical and digital infrastructure; a profusion of high-quality products ranging from food & beverages, to pharmaceuticals and construction materials; an unbeatable location at the crossroads between three continents; a peerless tourism brand; and a vigorous start-up ecosystem.

Greece's role as a regional energy hub at the crossroads of Europe, Asia and Africa continues to take shape as a slew of new projects – from port facilities to pipelines – come online. These include two new liquefied natural gas facilities, a new gas delivery deal, and three pipelines connecting the Balkans with Europe and production facilities to the east. At the same time, investments in renewable energy are growing quickly. Earlier this year, Greece put together its first ever long term energy strategy: The National Energy and Climate Plan. The plan outlines prospective energy-related investments totalling more than €35 billion over the next decade. Greece is becoming a regional logistics and transport hub, building on its strategic location and its traditional strength in shipping. Logistics accounts for 9% of GDP, up from about 6.5% three years ago. Some €7.4 billion worth of rail projects, and €4.3 billion worth of highway projects, are already in progress or ready to be launched, according to a recent PwC study.

Greece's innovation sector is expanding rapidly. In the last few years, Greece has become home to a fast-growing start-up scene that has attracted more than €350 million in investment, including several major multinationals like Samsung or Daimler. It is estimated that there are around 2,000 start-ups in Greece and that by 2020, the country's hi-tech industry could make up roughly 10% of the economy. Greece is already a major hub for both R&D and testing in life sciences research. With six doctors per 1,000 inhabitants, Greece has the highest per capita ratio of doctors in the OECD and the sector commands almost one-fifth of total research and development spending in the country, well above the European average. Greece serves as a regional hub for clinical trials of new pharmaceutical products, and its dozens of local pharmaceutical producers are leading exporters – particularly in generics — to the rest of Southeast Europe. Overall, the Greek pharmaceutical and life sciences sector accounts for 3.5% of GDP and €1 billion worth of exports.

Greece's two mainstay industries: tourism and food products remain attractive sectors for foreign investors. The tourism industry, for example, will need an estimated €5 billion over the next five years to keep up with demand. Greece's food and beverage sector is also undergoing a transformation with exports growing at double-digit rates for several years now and buoyed by the growing international appreciation for the health-benefits of the Mediterranean diet. The sector is also attracting investment as it undergoes this transformation.

What does "Philoxenia" mean to you and how can this concept also be applied to foreign investors coming to Greece?

Philoxenia is at the heart of Greece's efforts to draw foreign investors. The standard English translation – hospitality – doesn't do the term justice. For Greeks, philoxenia implies much more: a generosity of spirit and courtesy extended to visitors and foreigners. Our strategy is not just about making the country hospitable to foreign investors, but to welcome them, embrace them, and have them participate in Greece's path to success.

Concluding remarks and final message to the readers of Foreign Policy.

Greece is showing the way to success, to innovation, to the future. Greece is already garnering the attention of foreign investors because the country has successfully entered a new era. The economy is recovering, exports and tourism are booming, privatizations are gathering pace, and Greece offers many advantages and opportunities: attractive asset prices, excellent human resources, a geostrategic location, as well as a breathtaking landscape and Mediterranean climate.