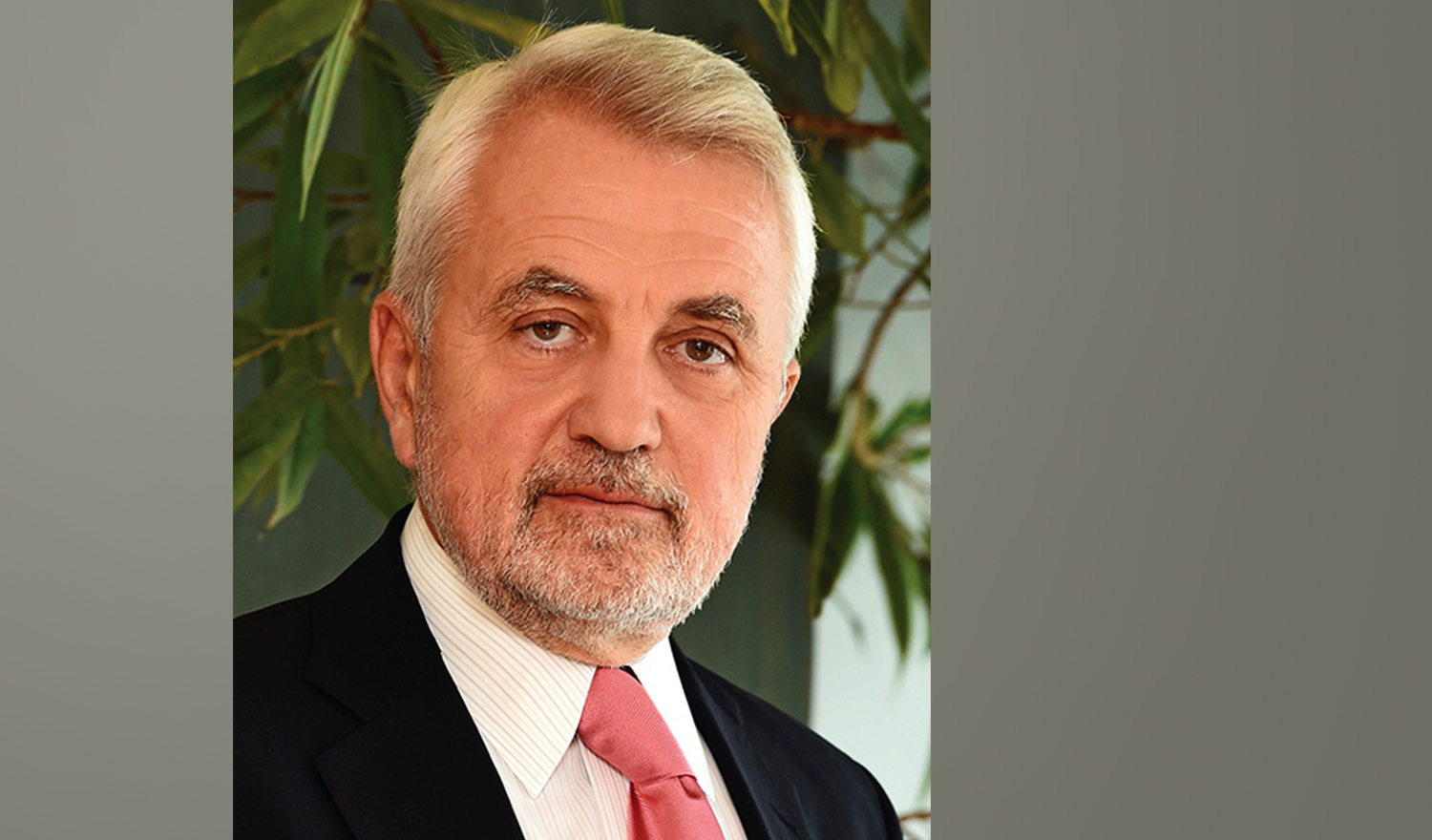 Dec 2019

Interview with Mr. Anastassios Kallitsantsis , Managing Director, ELLAKTOR GROUP

Prisma Reports: As the Greek economy continues to evolve and transform while it building confidence after its harsh recent history, so have some of Greece's biggest and most emblematic companies, such as ELLAKTOR. You have said that « value lies in evolution » when talking about the ongoing transformation and restructuring of the company. What are the highlights of this process which began with the change of the Board of Directors last year?

Anastassios Kallitsantsis: For the first time in the Group's 20-year history, in July 2018, the General Assembly of the shareholders changed the management of our group, in what was the first proxy fight ever held in Greece. The goal is to fully transform our organization, its mentality and governance, and to gradually create a group that is based on a modern philosophy and professional management. Now we have a board of directors with six independent members and only one executive director, myself. We try to safeguard the interests of all stakeholders, employees, suppliers and the society at large. This change was done during a tough period, for Greece, for investments and construction, and therefore we have come a long way. We expect that within a year,  our group will be seen as modern, professional, and having incorporated the most modern IT and management systems. One of our targets is to nurture the young people in the organization because in a family-controlled businesses, the old members usually stay for a long time. Hence, the idea is to raise a new generation of talents from within and outside the group, because you need fresh blood and energy to create a strong group today.

Our average revenue is of approximately € 2 billion a year. Last year, it was about €1.85 billion, because construction has declined drastically. Although Greece started growing again, this growth mainly came from consumption and it wasn't organic growth. Direct investments in new industries, production lines, products, and fixed capital in Greece has been decreasing every year for the last 10 years, because new investments are much lower than the depreciation of the existing investments. This is a big challenge, and unless we try and ensure investments increase in the range of tens of millions of euros per year in the next 7 years, it will be really difficult for the Greek economy to recover in a sustainable way. At the moment, growth comes partially from investments in hospitality, but this is very low compared to the needs of the economy which requires much more infrastructure and energy production.

Prisma Reports: Do you foresee new investments in infrastructure and real estate development begin picking up again starting 2020 ?

Anastassios Kallitsantsis: Investments in general are picking up, yet we don't see any changes in construction. We expect  increases in public works, however, it takes more than one year from the moment we decide to proceed until the moment we actually take action.

There are also a lot of investments in energy, as well as in waste management. In that field Greece lies behind in its obligations outlined in the EU directives, and gets hefty fines for that.

There are good growth opportunities for all segments – energy, renewables, waste, concessions, construction to some extent and real estate. Real estate has been picking up for the last 3 years quite impressively. The yield for European markets is going down in general but Greece has been able to offer much better yields so far. The risks are much lower because Greece seems to be the most pro-European country compared to other European countries. In our parliament, more than 85% are pro-Europe, which is very different compared to the UK and Germany for example. This creates a stable and promising environment, which has allowed real estate to grow because it's a secure investment. All other investments will gradually pick up as well.

Prisma Reports: With the goal of returning to sustained growth and profitability, you have identified 3 key business segments to become the growth engines for the Group in the medium term : Concessions, Environment and Renewable Energy. As it stands today, what is the contribution of these three segments to the company's operations and profitability? What growth expectations do you have for these segments in the near term?

Anastassios Kallitsantsis: ELLAKTOR's revenue accounts for 1% of the national GDP of Greece. We employ about 13,000 people including employees and partners – and we are ranked 83 out of 100 in terms of global powers in construction according to a research by Deloitte in 2018. This is promising but creates some pressure as well.

We have always understood that the construction industry is a cyclical business and that things would inevitably slow down, so we chose to invest in fields such as concessions, renewables and waste management which provide growth, but more importantly clearer visibility.

ELLAKTOR has contributed to the Greek economy in the last decade through €1.2 billion in salaries, €1.1 billion in direct taxes, almost €40 million in withholding taxes, plus almost €400 million of social security. The group has a really big footprint on the Greek economy. We want to turn it into one of the strong powerhouses of the economy. That is our ambition for the next couple of years.

Prisma Reports: Are there any particular projects within these segments that are of vital importance to Greece and your company?

Anastassios Kallitsantsis: ELLAKTOR has associated its evolution into the largest infrastructure group in South-Eastern Europe with some of the region's most demanding and prominent infrastructure projects, such as the construction of the until recently longest multi-spanned cable-stayed bridge in the world – the Rion-Antirrion bridge connecting the Peloponnese with the rest of Western Greece.

Apart from that, ELLAKTOR has realized the aesthetic integration of the Athens Olympic Sports Center hosting the Athens 2004 Olympic Games and Line 2 of Athens Metro, the new Acropolis Museum and the first ever concession for the realization of the 70km Athens Ring Road.

We built the Gold Line Metro in Qatar, Doha, which was a project worth $3.2 billion. We were the leaders and partnered up with the biggest Indian contractor. The project has been completed successfully. It was very challenging because it was 20m below sea level, on ground with parts that contained limestone. It was technically a very challenging project which was delivered on time and within budget.

The Group has evolved into an undisputed leader in concessions as well, being the first to enter into concessions agreements in Greece already since the 1990s. With vast experience in all aspects of concessions, its portfolio includes the major motorways of Greece, as it holds a majority stake in Attiki Odos (65.8%) and the Moreas Motorway (71.67%), while retaining significant percentages (17-23%) in Olympia Odos, Rion-Antirrion Bridge and the Aegean Motorway.

We have built the biggest municipal waste treatment plant in Sofia, which was completed 3 years ago, and was the most technologically advanced project in the entire Balkan area. We hope we can build something similar in Athens.

We're also building photovoltaics all over the world. We are a globally renowned photovoltaic EPC contractor. We're building in Greece, Italy, UK, Brazil, the Netherlands, Chile, Argentina, Australia, the US. We are the second largest producer of renewable energy in Greece, but we are also the largest construction, concessions and waste management company in Greece.

Prisma Reports: ELLAKTOR Group is one of Greece's most international companies. Your international footprint spans the globe, with presence in places as far as Australia, Brazil, the US and Ethiopia. The company directly employs almost 6,000 people in 30 countries around the world. How would you describe the company's international strategy? Beyond the South East Europe region, what are some of the company's priority markets and flagship projects abroad? 

Anastassios Kallitsantsis: In the previous years ELLAKTOR's geographic expansion was somehow random, as it was driven by individual projects and opportunities than actual market evaluation and long-term strategy. Under the new management this is changing. We have decided to gradually concentrate on key markets and segments. To us, the key markets are Greece, the Balkans and selected countries like Qatar. However, the Middle East is in a strange situation now, so we have to be very conservative there.

In terms of activities, we would like to concentrate on renewables, municipal waste, concessions and of course continue to stay strong in construction with a focus on more sophisticated projects where we have a competitive advantage. We have an expertise that not many can provide, for building metro lines, tunnelling in general and building bridges that have some technical challenges. As many new railway projects are coming up in the Balkans, we are also extending this part of our expertise.

We also want to focus on special buildings like the Acropolis museums and high-quality hotels, where we are by far the strongest. We have built the greatest number of 5-star hotels during the last 10 years in Greece.

We are also concentrating on concessions in Greece. For example, the southern part of Athens is one of the most affluent parts of Athens although it is considered a suburb. We got a concession for 50 years for the biggest Marina in the Balkans situated in the centre of the Athens seafront with 1,100 berths and an area of 200,000 square meters where we will develop hotels and other facilities. This concession is promising because Greece, and especially Athens, is a very touristy destination.

Prisma Reports: What's your final message to our readers?

Anastassios Kallitsantsis: Greece plays a fundamental role in the Balkans, and it is critical to support the Greek economy, as a factor of stability for the region.