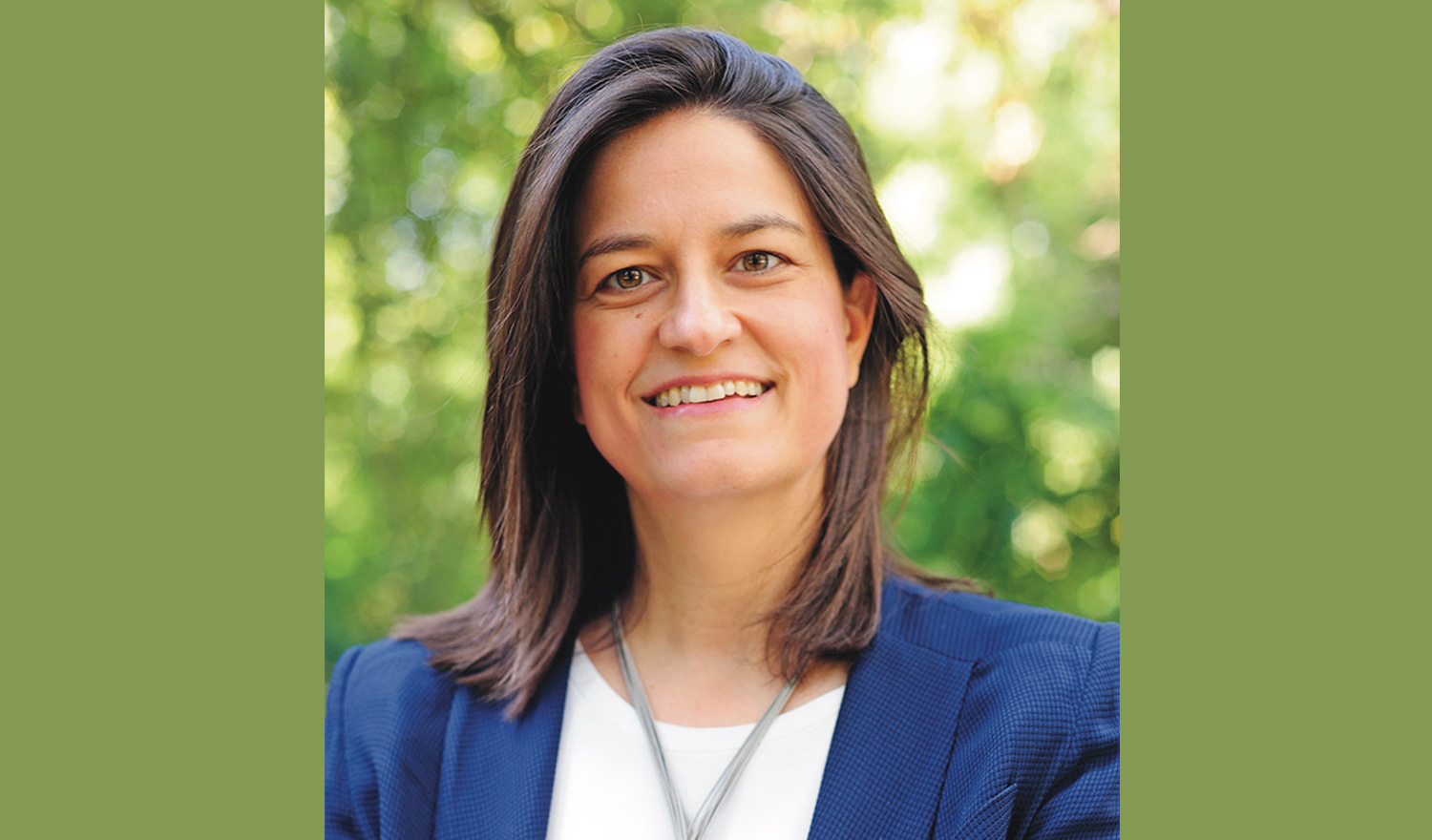 Dec 2019

Interview with Mrs. Niki Kerameus, Ministry of Education and Religious Affairs

Prisma Reports: Universities play a fundamental role in any country's future, crafting and educating the work force of tomorrow, but also carrying the ground-breaking research works. Can you provide us a rapid overview of Greece's higher education sector, what are its strengths and weaknesses, and what is the Government's masterplan and top priorities in regards to higher education in Greece?

Niki Kerameus:  Greece has a wide range of universities, very good professors and very competent and qualified students. It's not by accident that Greeks who studied abroad excel in whatever field. The quality of its people is a real asset for Greece however, we need to work on the framework of higher education. We are also working on making universities more independent and more autonomous. Greece has had a very concentrated system: a lot of powers lied with the Ministry of education and the government, which is something we have already started to change

We are working on returning these powers we used to have to universities to a certain extent. During the past 4 years of the previous government, there was an effort to concentrate powers. We are working towards the opposite direction: we want to give universities a lot of freedom, and we want them to be in a position to decide autonomously about things concerning them. For example, there are few phases that the University needs to pass through in order to craft a foreign language programme. We want universities to be in a position to create foreign programmes as easily as possible because we think that is key to attract foreign students. We want have more autonomous universities, an extra version of universities through foreign language programs or through summer programs, which are crafted by universities to hopefully attract foreign students. Those students will come to Greece, will benefit from the high-quality education of our universities and at the same time, we will also take advantage from the country, from a touristic point of view. Therefore, it is a win-win relation for both parts.

In order to carry on with this plan, we are working on the framework in order to allow even more so for such programs to take the fact. We are reinforcing the administrative autonomy of universities. At the same time, we are enhancing and promoting the internationalisation of Greek universities, through foreign language programs, through summer courses, more distance learning programs, as well as academic collaborations with foreign universities or international programs with institutions abroad. So all that goes into their internationalisation and extroversion of Greek universities.

We have a state budget for higher education, but of course we are trying to increase that budget. In parallel we also aim at providing alternative sources of funding for universities, such as for example public private partnerships for the construction of dormitories. Greece has need for dormitories . We would like to enhance possibilities for private public partnerships in other to allow foreign dormitories or to provide tax incentives for donations towards universities – or a more competitive framework for patents which can give the right incentives to inventors, students and academies but also at the same time, provide funding for universities. All this goes in the direction to provide alternative sources of funding and aligns with our mission of giving universities more freedom and space as well as enhancing certain autonomy to universities.

 

Prisma Reports: Let's talk a little bit about research. Back in 2017, R&D expenditures in Greece reached a record-high 2bn Euros, or 1.14 % of GDP. Back then Greece ranked 19th among the EU28 member states along with Ireland and Spain. How does Greece position today in terms of R&D in the EU? Can you give us the latest facts and figures to illustrate the importance of R&D for the new Government?

Niki Kerameus: Research as a whole has been moved to the minister of development, so it is no longer with the minister of education. There is a certain budget that comes mostly from European sources, which has to do with research within the universities however the framework around it is extremely bureaucratic, so that is something we are urgently working on because we want to be on time for the new academic year. Therefore, one of the things we just passed in a new law, is to cut red tape so the budget available for research is of much easier use by universities.

Furthermore, another thing that we are looking at, is to provide centres to companies which want to invest in research. Those are the main directions, but also we are working closely with the ministry of development.

Prisma Reports: What's your strategy to attract international talent and funding?

Niki Kerameus: Greece suffered tremendously from the crisis, and we have lost around 500,000 high skilled Greeks who have gone abroad. We are working on trying to attract those Greeks who have left the country to come back to Greece. One of the things we are thinking is creating special positions for those who come back from abroad, and introduce Government incentives in order to attract those back. We have been talking about this matter since last two months. There are many people who have left the country for many years, have established a family, are working somewhere abroad, etc; and therefore it is hard for this person to come back to its home country. Yet, people feel a strong drag to the country, because the atmosphere here is so unique, and we are starting to see a shift: we have started seeing young Greeks coming back to Greece.

As example there is somebody of my staff who is an advisor, has been living in the UK for very long years studying and working in top universities. She decided to come back and go to the next level professionally. Because the overall atmosphere has changed, we are in a position of attracting again Greeks to come back. Greece is an amazing country, so what we need is to do is provide the jobs needed, a good working environment and promote a culture of meritocracy, in order to gain back those who have left the country.

Prisma Reports:  The US is a key strategic partner for Greece, in all kinds of fields. What kind of avenues are you exploring to further strengthen the ties between both countries in that field?  Which specific areas or sectors will be most beneficial do you think?

Niki Kerameus: The USA is a strategic ally in several ways, and education is definitely one of them. One of the things we want to develop further is student exchange programs, and give the possibility to school students to travel to the USA within the context of a program.

Greece can become an education hub in southeastern Europe. We have all that it takes, and we are building the proper legal framework. Instead of sending constantly Greeks abroad, we want to attract human knowledge from the world. For example, in September 2020  a foreign undergraduate program will begin in a Greek university, teaching Greek history and philosophy to foreign students outside the EU. The reason why this program was crafted is because there was a tremendous interest by foreign students who wanted to come to Greece and to learn in Greece: Greek history and philosophy. That´s just a minor example of how Greece can attract foreign students as long as the proper framework is in place.

Prisma Reports:  Mrs. Kerameus, you are a lawyer yourself, graduate from Harvard, from the University of Paris, and a partner at Kerameus & Partners Law Firm in Athens (Greece), practicing mainly in the field of international arbitration. What do you have the most at heart to accomplish during your tenure as Minister, and how are you planning to leverage on your previous career path to achieve your goals?

Niki Kerameus: I want to improve Greece´s education system as a whole and create an education hub in Greece. That´s the government's main ambition: offering high education tools to citizens in Greece and attract students from all over the world. The fact that I have lived abroad and worked abroad for almost ten years, has provided me a very valuable expertise and also a vision of how things are done abroad. It gives you sometimes a twist of mind from a really good perspective.

Prisma Reports:  What would be your final message to send to our readers?

Niki Kerameus: Greece is going through a change with the strong support of the people. I think we have a fantastic chance, to really bring a change and take Greece to a position where it is deserved in the international atmosphere. That´s why we are working in all directions in other to benefit from this great opportunity. We are working really hard since the beginning, and the most important thing is that we have the political will. The prime minister has the political will and people are also ready for the change.