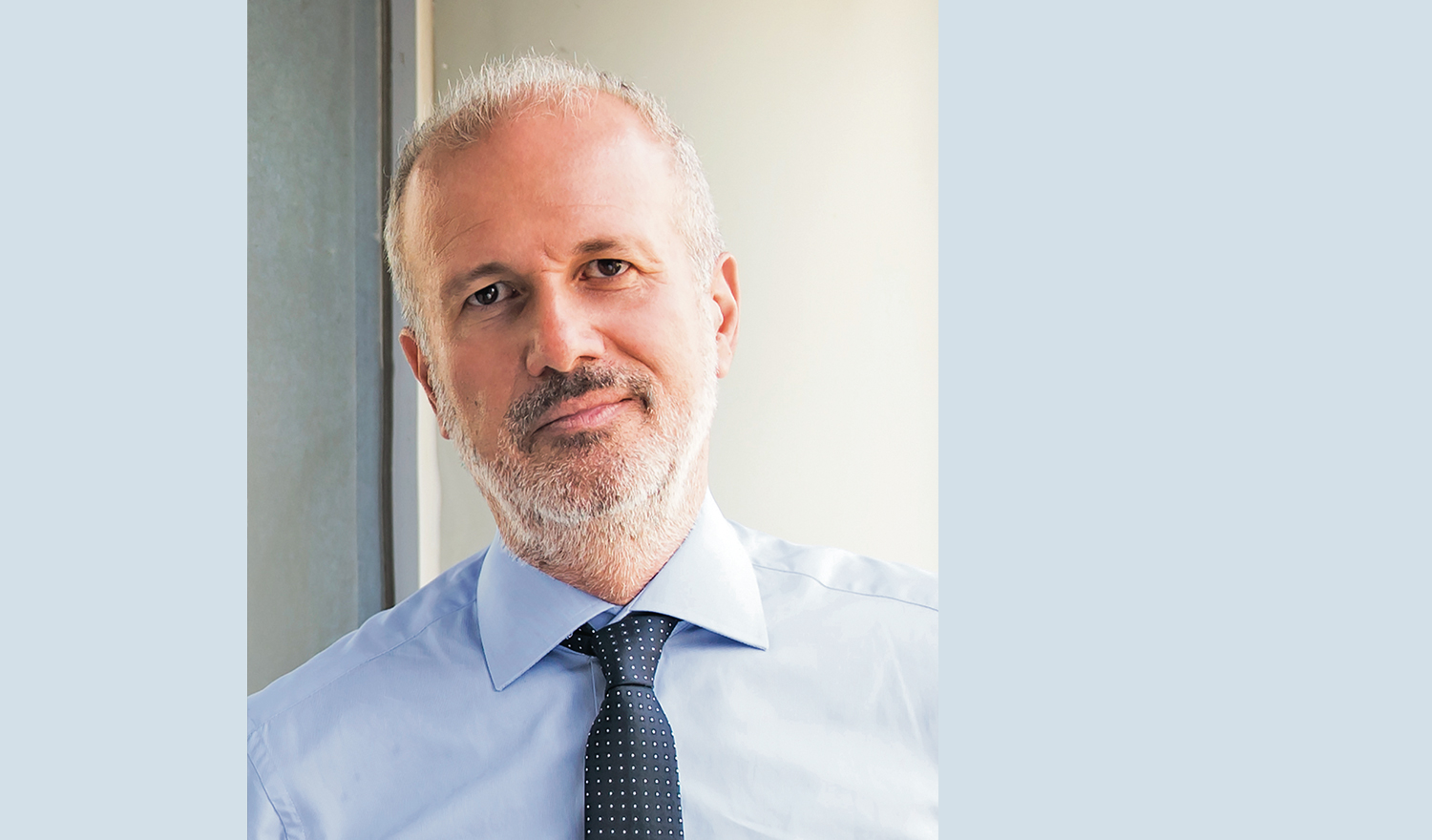 Dec 2019

Interview with Mr. Panos Kouanis, President & CEO of EKOME

Prisma Reports: Greece is a nation with a strong cinematic past: movie cameras have been up and running in the country since the 1920s. Some landmark national and international productions have been shot in Greece since the 1960s, from 'Zorba the Greek', 'The Big Blue' to James Bond 'For your Eyes Only', 'Tomb Raider',  or 'The Bourne Identity'. For the past few years the country has been accelerating its efforts and investments in that sector. How would you describe Greece's attributes and competitive advantages as a filming location? How does Greece stand out compared to its peers?

Panos Kouanis: Greece as a country is a natural studio. This is how we see it and why we are trying to build an infrastructure based on this idea, that Greece is a studio. Any kind of production that wants to come to Greece can be materialized because we have a huge variety.

The number one asset that Greece has as a filming location is its location. Most people only think of Greece as  sand and sea but we also have a huge variety of locations. We have mountains, ski resorts and very diversified natural locations suitable for all types of shoots. As example, one of our upcoming movie, called Sinbad, will be shot in Thessaloniki and Rhodes when it's supposed to be set in the Arab gulf. We have two films that were meant to be set in Syria and Egypt, and another one that is supposed to be set in Afghanistan, but were all shot in Greece. Of course it's difficult to pass off as New York, but there are other things that we can  do.

The number one thing that we offer now are the financial incentives. These didn't exist until April 2018. The first incentive that we built was the cash rebate program, where we offer companies a cash rebate of 35% of the production costs incurred in Greece, once they finish shooting. We've realized that for every euro spent in Greece, there is a multiplier effect on the economy. Giving ⅓ of that back is nothing to us compared to the advantages for the economy. We're currently reviewing the program and the amendment to the law that will be adopted next month by the Greek parliament, is bringing even more improvements. Another incentive we are administering, which we will start operating in February, is the tax relief program for anyone taxed in Greece. If you decide to invest in a film or TV series in Greece, we will give you back 30% of the net taxable income. These two incentives work together because one supports production while the other supports investments from private investors. We have these two tools. They are both automatic funding programs, not selective funding where we give money.

Secondly, we offer infrastructure, meaning that once a production comes to Greece we do everything to service their needs: from permits, to crew support and everything concerning servicing the production. We are creating local film offices, which is something we didn't have until now, which other countries like Spain, Italy and France already have. We will create 15 Film Offices first, with one in every Region and two in the major municipalities (Athens and Thessaloniki). These Film Offices will make a one-stop-shop for international and local productions. If they need permits or any help with production, they can approach these offices. These are the things that EKOME creates.

I'd like to mention our new studio in Thessaloniki, near the airport. Millennium media, a huge American company based in Los Angeles who has produced many famous American movies, has a subsidiary in Europe called Nu Boyana studios based in Bulgaria. They acquired the state studios 12 years ago and have offices all over Europe. They decided to acquire land in Thessaloniki and together with York Studios from New York, they will be building a new 8-stage studio in Thessaloniki. They are now in the process of taking over the permit and will start construction in the next couple of months. This is also something huge because we have never had such studios in Greece before. Slowly, companies from abroad will understand that Greece is a haven for investments in addition to being a natural haven. The fact that two American companies are embarking on a joint venture to build a studio in Thessalonikiis mean something.

Another pillar or our work is around education. In the film and TV series industry you need to develop not only the screenwriters, directors and producers, but also the crew members who will make the movie. EKOME has a bottom-up approach in that regard, and has started several educational programs to create this infrastructure. The film industry in Greece is small but because we have many foreign productions coming, the demand now has become huge. We had to build professional bases to support these productions. It was difficult at the beginning but we are building it up slowly.

Every year we send 30 interns to Nu Boyana studios in Bulgaria, where they complete a rotation among the different departments of the studio. They eventually end up on the actual shoots and from there they create their own film as a concluding project. By the end of this internship, they would have gained experience in a major American studio and production and they can bring this knowledge to Greek productions when they return. We believe that this creates a multiplier effect.

All these different things add up to our goal, which is to create the basis for Greece to become competitive and an attractive location for producing films and TV series in Europe.

Prisma Reports: How would you evaluate the impact of such measure? How has it helped attract productions and boost development in the sector, making Greece more competitive?

Panos Kouanis: In less than two years, we've managed to attract 78 productions, from South Korea, China, the US, the UK, Cyprus, France, Spain, Sweden, Finland, Germany, Turkey, Israel, Belgium and the Netherlands. Most are films.

Encouraging cross border productions and co-productions is key, because this generates lots of synergies. It's not just about offering material avantages, but about creating an eco-system that will enable creators to design projects and generate new collaborations with a spill-over effect. This is something very important that has been developed in such a short period of time, and that can help Greece gain such an edge.

Prisma Reports: To what extent do you see the filming industry take on more speed in the country and position as a robust economic sector, helping economic recovery post-crisis? What the impact in terms of job creation and economic spill out?

Panos Kouanis: In those past two years we've been in operation, the projects that we have managed to attract through our program generated more than 17,000 jobs. Those are short-term job mostly because the lifespan of jobs in the film industry is short, but nevertheless, this is still a huge number.

At the beginning of the crisis, several TV stations and production companies closed down. The TV and film industry started plummeting from a certain level. We now have the reverse effect. TV stations and production companies are reopening and commercials are increasing. Advertising spend took a dip and is now on the rise, which generates more cash into the industry.

TV series are included in the cash rebate program – one of the first amendments that we made was how to facilitate the entrance of such products in the program. As a result, there has been a real boost in TV production. Some thresholds are applied of course, for example a TV series. This was a significant factor that allowed production companies to design series with higher production standards. Having access to funding enabled these companies to see the scenario in a different way, which had an immediate impact. We are now witnessing a resurgence of TV series, which is something we had not seen in over 10 years because of the crisis. Audiences going back to TV for the first time and embrace these TV products. People are actually keeping up with their favorite TV series, which is also a trend that we hadn't seen in a long time. Audiences are not only watching Netflix or other paid platforms, and this helps audiences connect and start a discussion also. All this boils down to what we're doing at EKOME.

Prisma Reports: EKOME's inception marks a new era for the Greek film industry, since its mission is to promote protect and support audiovisual media and communication in Greece. What other approaches and strategies are there to promote Greece as the ultimate filming location?

Panos Kouanis: As previously mentioned, this year we have put in place the tax relief program and are building the electronic platform for the application process. We are also actively promoting all over the world these incentives and what we're doing in Greece in markets, such as the Berlin Film Festival, Cannes Film Festival, the American Film Market (AFM) and FOCUS in London. We participate in many B2B meetings and have organized a couple of trips for American companies to come to Greece. We are in discussions with many big companies like Netflix, Universal and Paramount. Universal came last year and shot two 2 TV series and Warner is planning to shoot several things this year. We want to promote more actively during the year and want to make sure that the film offices are built and in operations and that both financial incentives are working properly. We also want to focus on the education of the professionals.

Prisma Reports: How important is the US for you?

Panos Kouanis: The US market is very important for us. Netflix is huge, and they are spending billions on content and we would like Greece to participate. We're constantly exploring further collaborations. We are talking to our contacts in the US about how best to raise awareness about our program. There is a big interest not just from the US market but from markets all over America to enter Greece, such as Mexico and Canada. Yet, because of the crisis and the lack of information about how things run in Greece, we need to work hard to deliver the message and communicate about the support EKOME offers. We have the support of our diplomatic representatives from the US in Greece and we enjoy a great partnership with all of them in this aspect.

Prisma Reports: How is EKOME working to educate and train the local workforce, to develop domestic talent to support and operate the industry, and fully position as capable global media hub?

Panos Kouanis: We cooperate with the local colleges and create programs with the Ministry of Education. We also have our own internship program with Nu Boyana studios. We believe that Media Information Literacy (MIL) should start from school because and we have to educate children at a young age as the audiovisual language is a special language. The idea is to place Media Information Literacy in the syllabus of elementary schools so that as the youth grow, they will be able to pursue a career in this industry after having gaining gained some foundational knowledge.

Hence, we work with the Ministry of Education and universities to create tailor made educational programs. We have a program called «Your Story is your City's Story» where we ask students from high schools to create a documentary, telling the story of their family and their city to show the connection between the two. Through this, they also learn the audiovisual language. At the end, they receive from us cameras as a gift so they can continue shooting.

Prisma Reports: Mr. Kouanis, as a graduate from the College of Communication of Boston and as Director of Hellenic Parliament TV, you have extensive experience in all aspects of the Media industry – from film and television production, marketing, distribution and sales, new media and information communication technologies. What are some of your personal ambitions or dreams while at the head of EKOME? What would you like to achieve for the center?

Panos Kouanis: EKOME is a very young organization. It started operating in December 2017 and we just turned two. I'd first like to ensure that EKOME becomes a strong company with long term goals that will be sustainable with a strong foundation. We are building a company that is now going through a growth phase and I want to make sure that it becomes strong.

We're also starting a digitization program. We just secured €10 million from the public investment program and will start digitizing audiovisual archives, which is very important for our heritage and culture. Once we digitize them, we can then use them in different ways.

Prisma Reports: With our publication you have the opportunity to address a broad audience of business leaders in the US. What would be our final message to them?

Panos Kouanis: "Greece: your idea in action". I think it is a very strong message for Greece entering this new phase of progress. It's a great message for any generation in a society where we are trying to embrace change and dream about the things that we want to achieve in the next 10 years.