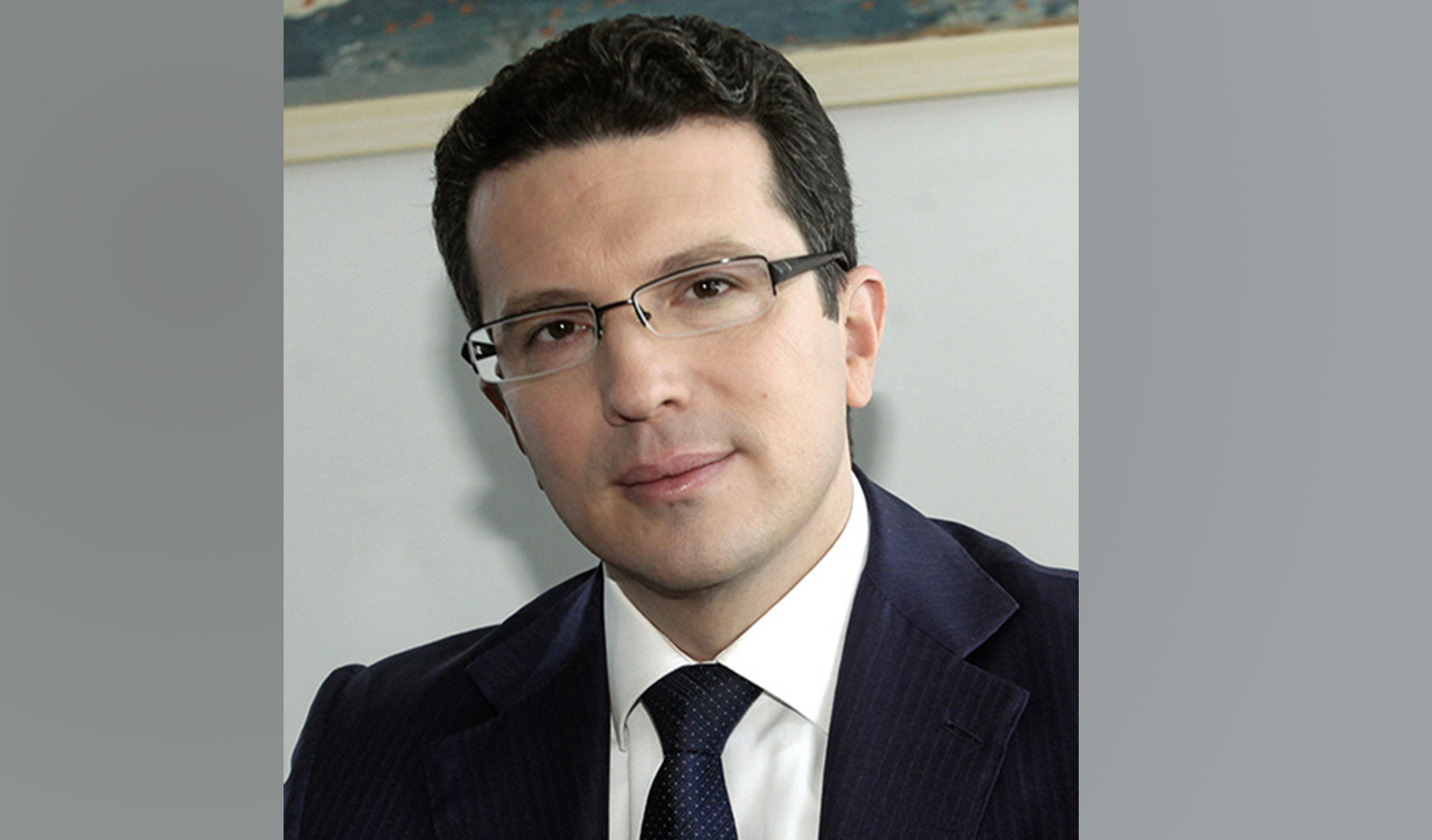 Dec 2019

Interview with Mr. Riccardo Lambiris, CEO, Hellenic Republic Asset Development Fund (HDRAF/TAIPED)

Prisma Reports:  Greece is tapped to be entering a new era of investment. Confidence is on the rise, with markets and investors reacting well to new measures being taken by the government, including the full removal of capital controls. To start this interview, can you give us your assessment of Greece's economic recovery, how would you describe the current macroeconomic outlook for the country? Would you say that the perception of Greece as an investment destination has changed much from last year to this one?

Riccardo Lambiris: There has been a tremendous shift in momentum, as evidenced by the recent issuances of Greek government bonds, which are at historic lows, something which has also benefited Greek corporates (OTE, Hellenic Petroleum, Wind Hellas to name some). More generally, there are internationally record levels of dry powder from both strategic and financial investors, increasing the need to find solid investment opportunities.  Investors are thus now looking at a wider spectrum of assets in Greece, which was not the case during the crisis. Clear evidence that Greece is gaining momentum is the landmark Hellenikon project, where tremendous progress has been made on top of earlier developments.

There is a strong determination to bring in legislation that will simplify investments and make Greece an investor-friendly business hub. There is a lot to do, and a lot that is being done, and I think to date, this has been a very successful effort. Investors are actively monitoring what is happening internationally (Brexit, Aramco attack, Syria and trade wars), positioning Greece as an attractive investment destination. Furthermore, measures being brought in to reduce tax and help investment combined with Greece's attractive asset base, often with a scarcity factor on a European basis, makes Greece a very enticing investment destination.

 

Prisma Reports: The privatization program has been a big pillar to the recovery of the Greek economy. By the end of 2018, the Hellenic Republic Asset Development Fund (HDRAF) had privatized assets worth €8 billion, bringing a total financial benefit to the Greek economy of €20 billion. How would you assess the impact of the Greek privatization program, to what extend has it acted as a growth multiplier for the country?

Riccardo Lambiris: The impact of Greece's privatisation program is huge. Often there is a development period which is required before one can see how it will benefit the broader society and the economy, yet some business plans are already maturing as is the case of the 14 regional airports. These airports have been completely transformed whilst a number of jobs have been created, increased flows of passengers have been observed, and more generally there is tangible evidence of an "add-back" to society.

Another good example to attest of the strong effect of our privatization program is the Pireaus Port, where the majority of the shares were sold to COSCO. If you compare where it is now with where it used to be, the progress is amazing: profitability has increased, and its global or European rankings have improved materially. There are many other examples, such as the railways restructuring, or in the energy sector, where for example an ambitious capex plan has been set forward for gas transmission.

The sentiment on the street is beginning to change, and  there seems to be an understanding of what privatization is all about. It was a steep learning curve and has taken time for people to start feeling the benefits, but we are getting there.

 

Prisma Reports: At the Euro-Arab summit last year you have stressed the strategic and critical role of TAIPED in the privatization and economic recovery process saying that the fund was "changing the structure of the Greek economy for the better", but adding that you "believe in the development of assets and not their sale." Can you elaborate on this, and tell us a bit more about TAIPED's vision? What types of investment commitments are required from the buyers as part of privatization deals?

Riccardo Lambiris: The first thing is to appraise the eco-system and how to make all parties work together, the investor, the local community, employees etc. – getting close to local society, getting close to local stakeholders and trying to get them on board so that they support you only adds value to an investment. If an investor comes and you have a community behind you, this significantly increases the value of the asset. So, working alongside local stakeholders and the government is very important. Secondly, we need to maintain and improve our infrastructure, and with that in mind, we have put in place mandatory capital expenditures which we request from investors as a minimum to commit to the investment. We are not only developing the asset, but we are making sure that it is generating jobs, and also we mature the assets significantly. That summarises our vision. Going forward, we want to give back increasingly more to society. We want to play a larger role in attracting foreign direct investment to the benefit of the country, and also assist foreign investors in being highly successful in Greece.

Prisma Reports: About two years ago, HRADF/TAIPED successfully concluded the sale of 14 regional airports to Fraport. The Ports of Piraeus and Thessaloniki have also been also privatized, with the former being one of the largest foreign investments made in Greece. Now a next round of regional ports are being put up for tender as well as the stake in the Athens International Airport. What are your plans in regards to regional ports, will you be seeking a similar approach with the regional ports as with the regional airports? Are there any particular areas to highlight regarding the upcoming AIA tender?

Riccardo Lambiris: Our regional ports will be treated on a case-by-case basis. Some of them offer a tremendous potential for development: with the development of our cruise industry, for instance, some ports could gain incredibly by enhancing their capacity, to welcome more cruise ships in Greece. If we manage to make them home ports, it changes the economics completely. Egnatia Odos, which is the longest road in Greece running East to West, has two ports on each side. Privatizing these will increase throughput for the road, which will in turn increase throughput for the ports. In all of these ports, we have mandatory investments to make sure that they will get modernized and maintained and that any structural problem can be fixed on the way. We are going to do it on a case-by-case basis.

The Athens Airport has been a stellar asset. We think it's got fantastic governance, which shows in the way that it's been operating. Significant investment needs to be made in the airport so that it can cater to increased future passenger needs. It has increased its passenger throughput significantly, something that we expect will continue.

Prisma Reports: The energy sector in Greece is of strategic importance, not only because it is a key economic driver, but also in the context of European energy security of supply. HRADF / TAIPED has successfully carried out the sale of DESFA to a consortium of foreign energy companies. DEPA is now the next big energy asset being prepared for privatization. What is the significance of DEPA to Greece's energy sector, and how do you assess the impact of its sale to the Greek economy?

Riccardo Lambiris: Greece can play a big role as the energy and transport hub for the region. Ports, roads, airports and railways are therefore of increasing strategic importance. Asides from that the country also sits at a crossroad with many pipelines transiting through, and other interconnections infrastructure such as the FSRU in Alexandroupoli as well as the underground gas storage facility in Kavala.

DEPA is at the very epicenter of the local gas industry, as it is the largest commercial operation for gas in Greece, and it also manages the distribution companies. The privatization of DEPA is transformational for the whole sector and will increase the penetration of gas in the Greek market. it is very important as the government wants to decarbonize the sector effectively, passing from the lignite era to the intermediary fossil fuel era with gas, until we move to completely cleaner sources of energy. The privatization of these assets is key because it will step up the gas sector's development.

Prisma Reports: Hellenic Petroleum also has the Greek state as a shareholder and is in the pipeline for privatization. What are the highlights of this process, and when do you expect to conclude the sale of the 35% stake?

 

Riccardo Lambiris:  Hellenic Petroleum is a listed company, and there has been lots of press about it. No further comment can be made.

 

Prisma Reports: The successful privatization of the Astir Palace was a flagship project for Greece's tourism sector, the greatest contributor to the Greek economy. The Afandou property on Rhodes is a more recent example of success in tourism privatizations. You have also been busy this year working on the privatization of marinas, having recently signed a 40-year concession for the Chios marina. Are there other marinas currently in the pipeline? What types of concession agreements will these marinas offer investors?

Riccardo Lambiris: Marinas are very important because they can change the way tourism operates in Greece. They increase and help the wider tourism sector. The idea is to offer a number of marinas for long-term concessions. We have worked on the concessions of Alimos and Chios, and now upcoming we have the concessions of Itea, Thessaloniki, Rhodes and Mykonos. We have approximately another 20 marinas in the pipeline that are at various stages of development. The Thessaloniki marina (Aretsou) is one of them that is quite advanced. Developing our marina products and making them competitive against neighbouring countries is very important. For the first time, we managed to have commercial and residences in marinas, which was not the case until recently. We are also working on a project with the Ministry of Tourism to see how all the ports and marinas in Greece can be scaled up, what infrastructure investments need to be made in terms of infrastructure, and develop an action plan to take it through. We have some very big plots of land on which we are working that will host casinos, sport facilities and new infrastructure for tourism. We have about 40 real estate assets which we are currently developing, across all parts of Greece, and of all kind of sizes.

 

Prisma Reports: As CEO of such a strategic organisation which is a key pillar of the Greek reforms and economic recovery, you have brought with you much experience gained in the area of investment banking and M&As. What are some of the greatest achievements accomplished at HRADF that you feel most proud of? Were there any moments, if you look back, that particularly humbled you?

Riccardo Lambiris: I think our achievements must be attributed to the organization, not just to one person. We work as a team. In 2018 we not only reached but surpassed our very ambitious privatization target. For the Fund, that is a very important point. We won several international rewards on the back of that. Having the right caliber team is what made it possible, and that is our way to serve our country. We also have ISO certifications 27000-1 and 9000-1.

 

Prisma Reports This is a strategic timing for Greece, and a critical moment now. All efforts are converging to promote Greece as a promising and reliable investment destination, a 'regenerated' country as Mr. Mitsotakis said at the TIF. In that context, what would be your final message to the readers of Foreign Policy?

Riccardo Lambiris: We are open for business. We really want to bring FDIs in the country. Greece is getting the balance right now, we have gained valuable experience over the past year, and we are more attuned on how to make investors satisfied. This is very important for us, and we sincerely rejoice when investors are successful, something that I can assure you happens often.