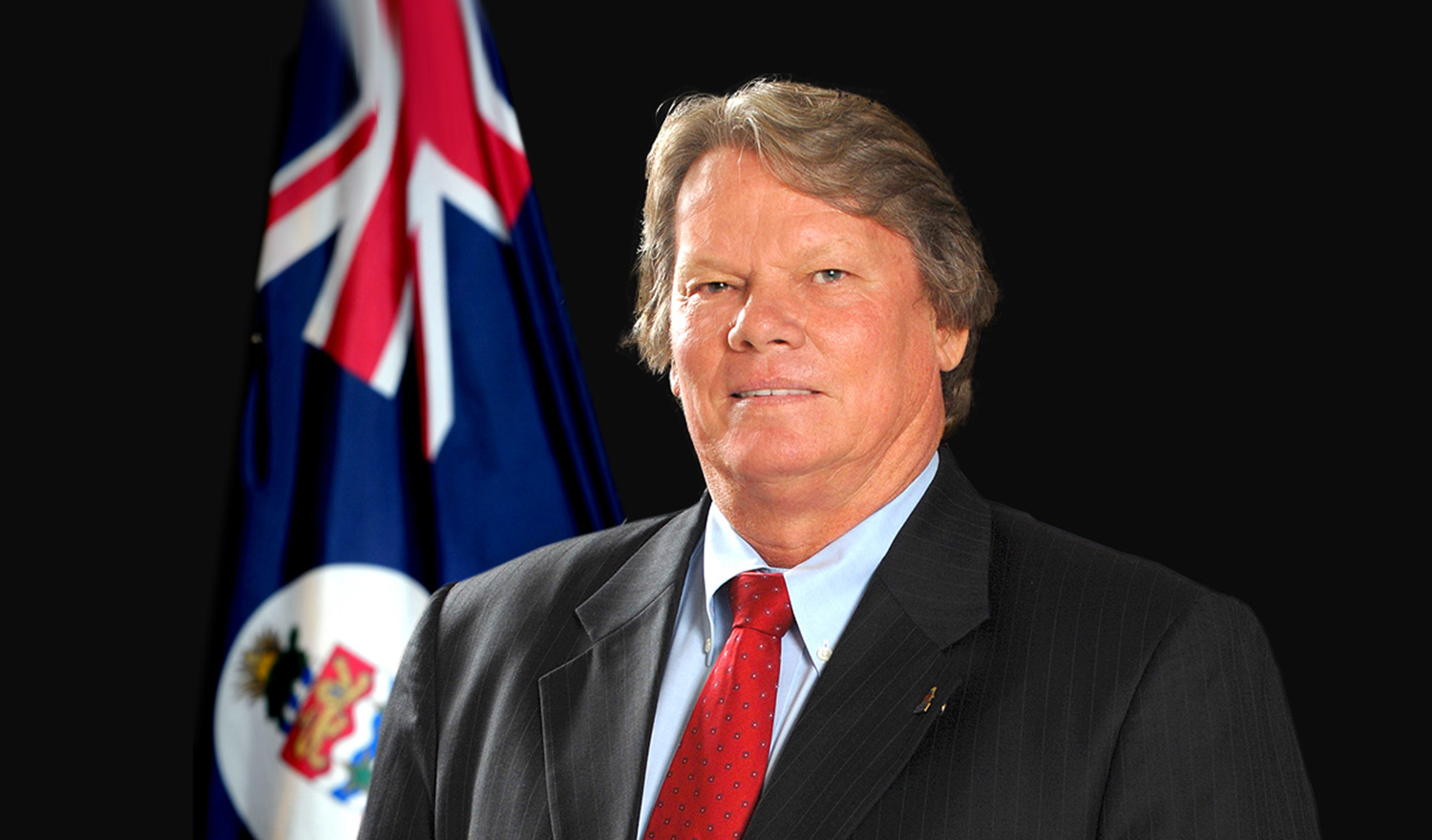 Mar 2022

Interview with Moses Kirkconnell, Deputy Premier and Minister of Tourism, Cayman Islands
Moses Kirkconnell, Deputy Premier and Minister of Tourism, reveals a strategy for tourism that is based on protecting residents, visitors and the economy
PR: Could you give our readers an insight into the performance of the Cayman Islands' tourism sector in recent years?
MK: 2019 was the best year for stay-over flight arrivals that we had ever had: we welcomed over 500,000 visitors. Tourism was booming, workers were earning a steady income, the sector was growing at an average of 9.7% annually and our average daily hotel rate was one of the highest in the region. We were very successful that year and were well on our way to having even a better 2020 until the pandemic hit. It adversely affected all of our tourism sectors, which include stay-over arrivals, cruise visitors, meetings, incentives, business and corporate events, as well as sports tourism, health tourism and other niches.
PR: What part does tourism play in the economy of the islands?
MK: In the Cayman Islands, tourism is not just a pillar to the economy; it is a strategic economic driver for government. Its strength instills confidence in investors and underpins millions of dollars in developments; which in turn drives construction, retail, imports and a host of other ancillary services.
PR: The Cayman Islands successfully implemented one of the world's most decisive virus containment strategies. What was the government's overall approach to handling the crisis?
MK: Our COVID-19 response and recovery strategy is based on finding the right balance between protecting our people, protecting our economy and protecting the visitors that will start to return in the near future when it is safe for them to do so.
Once we knew that we had protected the people of the Cayman Islands, we were in a good position to be able to relax restrictions like social distancing and mask wearing. Truthfully, we live almost as we lived before coronavirus in this country.
Protecting lives and enhancing public safety has been the government's top priority since the onset of the pandemic, and will remain a key element in our plans going forward until the virus no longer poses a threat to public health. At this point, we only have repatriation flights through our international airports and we have no openings for cruise visitors because our seaport contin- ues to be closed. We will reevaluate this in the first and second quarters of this year.
PR: As it gets closer to the return of tourists, how are you adapting your protocols to ensure the Cayman Islands remains a safe destination?
MK: The operative words are safety and balance, because we want to protect the visitors that come here and we want to protect our citizens. As we are a British Overseas Territory, we qualified under the U.K. pro- gram to get a percentage of the vaccines made available to its citizens, which are now being rolled out. We can then mandate that people com- ing to the Cayman Islands must have been vaccinated before they are allowed to enter.
Today, arriving travelers receive a COVID-19 test. Those approved to enter must quarantine for a min- imum of 14 days. They are issued with iMSafe disposable wristbands with geofencing technology, which monitor their location. If they decide to break their isolation period, this registers an alarm. After the two weeks, they take another test and, if negative, they can enter the safe "bubble" of the Cayman Islands.
At our airports, you will see mark- ings for 6-foot spacing for social distancing, plastic glass cubicles to protect the people checking your inbound papers and you will have to register through Travel Cayman to get a letter saying that you are allowed to enter the country. As we can move to next safe steps, we will do so as quickly as we can. The other part of our strategy is herd immunity for the community itself by getting 70% of the country vaccinated, which will be a little bit of a slower process.
PR: At the start of the crisis, the government quickly stepped in to financially support workers in tourism. What were some of the measures you introduced?
MK: We have been able to use our fiscal strength to protect the people who service the industry through a range of support programs. For example, the Ministry of Tourism is providing stipend payments of KYD$1,000 (US$1,200) a month to over 2,600 registered tourism workers to help them support themselves and their families while we wait for the pandemic to subside and tourists to return.
PR: Your new Road Back to 500,000 Air Arrivals strategic plan is the blueprint for reju- venating the Cayman Islands' tourism sector. One of the key constituents of it is the reskilling and retooling of your tourism workforce. Why is this so important?
MK: We took the opportunity to put the plan together knowing that global history shows that it takes two to three years to recover from a crisis like this one.
We have a strong economy from our financial services and construc- tion industries, as well as our domestic economy. But some jobs that were previously available in tourism are no longer going to be there in the future, so we had to provide opportunity by reskilling, retraining and repurposing the workforce of the Cayman Islands.
As tourism recovers, businesses will require skilled employees to fill their vacant roles. Stimulus packages and relief programs have been put in place along with a variety of training programs to retool and up- skill displaced Caymanian workers in order to prepare them for new opportunities in the future. These initiatives underscore the govern- ment's commitment to investing in our people.
For example, through our hospi- tality school we have offered schol- arships for anybody who wanted to gain those skills and, through our University College of the Cayman Islands, we offered tourism classes related to what we think the demand is going to be in the next 24 months.
We had enough reserves as a country to supplement the income of our tourism workers who were out of a job until they can be reskilled or they find a job that will move them forward into their next career.
PR: How confident are you that tourism to the islands will rebound quickly?
MK: With COVID-19 vaccines being rolled out, we believe that our tourism numbers will return sooner rather than later. I am confident that making memories from great vaca- tions will be in demand when the COVID-19 pandemic is brought under control. Travelers will be looking for a safe and stress-free getaway, which is what the Cayman Islands offers.
Our tourism industry is resilient and I believe that, when the time comes that it is safe to welcome thousands of visitors back to our shores, our valued guests will agree that vacationing in the Cayman Islands has been worth the wait.
PR: Why did you decide to create a specific certificate program for global digital nomads?
MK: Once we knew that we had protected the people of the Cayman Islands, the challenge for us last year was to see what other opportu- nities were available to us.
Employees of international companies are now able to work from remote locations and we wanted to take advantage of that in a very man- aged way to attract high-net-worth and globally mobile individuals to live and work from here.
Our positioning is very suitable for this: for example, we offer an extremely high standard of education, we are a safe destination with very low crime rates, we have high infrastructure availability, we have around 120 nationalities that actually live and work in the Cayman Is- lands already because of our tourism and financial services industries, we have a beach that is named the best in the world year after year, we have the best culinary offering in the region and we have a location that is in the Eastern time zone, the same as New York, which is great for working conditions.
But we wanted to offer a prod- uct that separated us from other countries that offer remote-working programs and our thought was: just make it as easy as possible. So, our Global Citizen Concierge Program — which allows people who are financially independent and employed outside of the Cayman Islands to live and work remotely within our shores for up to two years — assigns a personal concierge to work with you throughout every as- pect of the process.
PR: As well as receiving record-breaking air arrivals in 2019, 2 million people arrived in the country on cruise ships. How is the Cayman Islands preparing for the return of this sector?
MK: We are very close to the cruise lines because they are part- ners that bring millions of people to the Cayman Islands. But in the same way that we have to protect our visitors that will come on cruise ships in the future, we also have to protect our citizens.
We are having conversations with the lines now and are waiting for them to come up with their final health and safety protocols. When the conversation can be advanced to decision making, we will look at what the opportunities are for us to get back into the cruise business. Obviously, we can say at this point that we certainly won't have the ability to cater for 2 million cruise visitors immediately.
PR: The Cayman Islands' construction sector is buoyant. In 2019 alone, nearly 750 development projects were approved with a value of over $890 million and private-sector investments have continued despite the pandemic. Major infrastructure projects also progressed in 2020, including the enhancement of the road network and the runway at Owen Roberts International Airport on Grand Cayman. Why has the government encouraged these investments?
MK: The government has strongly supported the resumption of construction and real estate development to keep people employed, the wheels of our economic engine turning and to further stimulate the economy.
Approximately 75% of our economy is currently being fueled by financial services, construction and real estate. The remaining 25% that would typically have been met from the tourism industry is being fund- ed by the government and is being channeled through its various stimulus packages and programs.
PR: What lessons has your government learned from the crisis?
MK: I think that what we have learned is to always remember there is a tomorrow. That is why we were so fortunate that we had a lot of money put away in surplus as a government. We were able to make certain decisions because of the financial position we were in, such as supporting our tourism industry through a very hard time.
We were also able, because of our fiscal responsibility, to say that no one in our civil and public services would take a pay cut, nobody would be out of work and we kept our national airline operating.
So, what we have learned is the resilience that a country needs in or- der to be in a position to take care of its people, economy, quality of life, education and health for a period of two years. And I think that, although we are a small island nation, what we have been able to accomplish is respected globally.