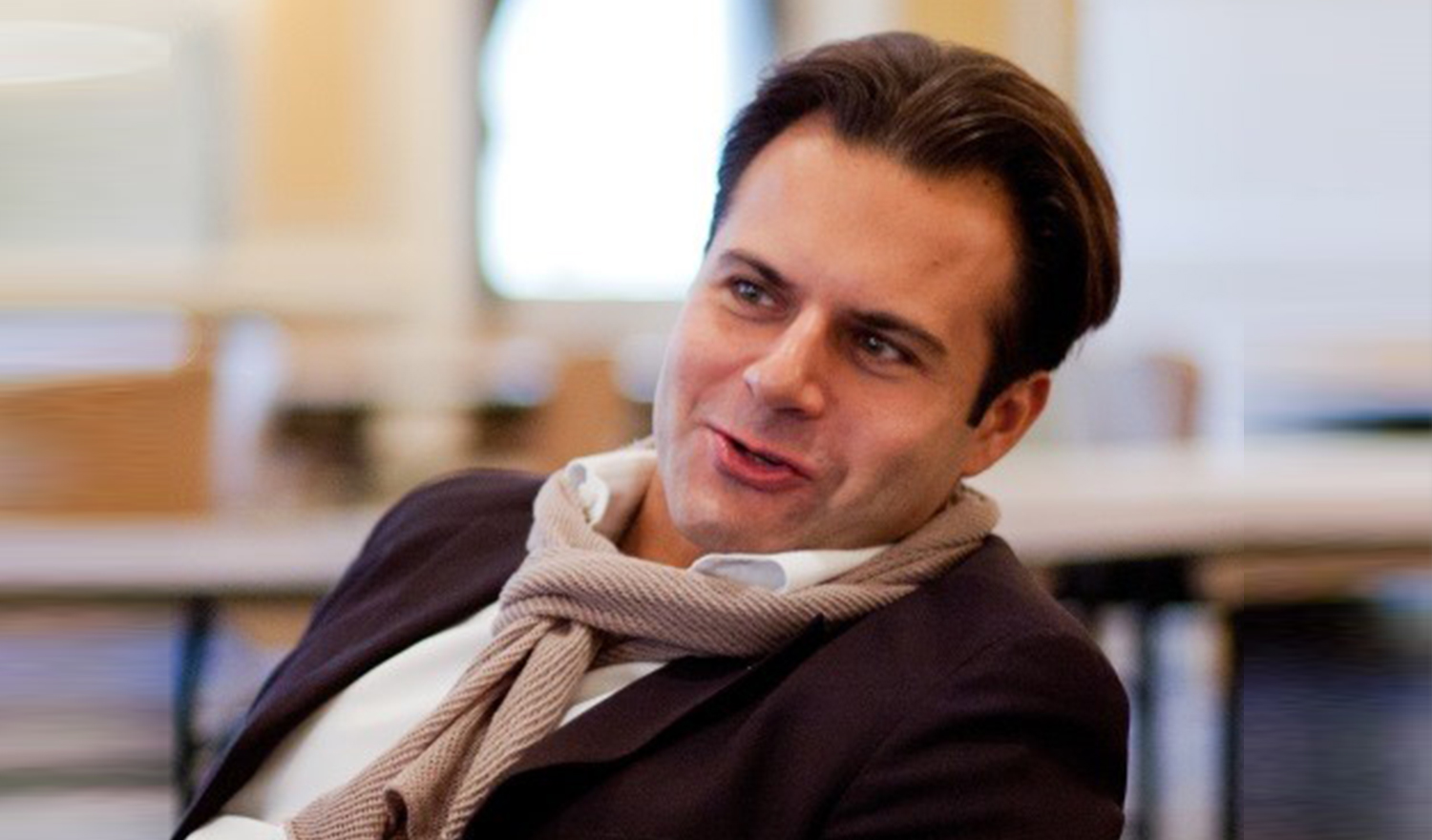 Dec 2019

Interview with Mr. Alexis Pantazis, Co-Founder & Executive Director of HELLAS DIRECT

Prisma Reports: In 2012, together with your partner, you successfully launched a start-up in the midst of one of the harshest economic depressions in recent history. Looking back, what conditions existed in Greece during this time, that convinced you it was an ideal moment to launch Hellas Direct?

Alexis Pantazis: Emilios and I are both from Cyprus, even though we first met at Goldman Sachs, where we worked in different parts of the firm. So deciding to launch a start-up in Greece was not a matter of coming back home, but rather a strategic move.

Before we started this project in 2012, you could see that Greece was going to blow up. The sovereign could not support it, banks were full of sovereigns, which created a trickle-down effect. It also extended towards the Balkans because a lot of the economies in the Balkans were supported by the Greek economy.

For us, car insurance was the obvious industry to be disrupted. First of all, it's obligatory. The law says that if you want to drive a car, you have to insure it. Back then, the whole insurance sector was very backward. We saw many middlemen, unnecessary fees and bureaucratic processes.

Although there was competition from other insurance companies like ex-Allianz, they were not focusing on markets like Greece. Hence, we saw an opportunity to come in to set up a new financial solution from scratch and disrupt the market. The consumer was way undeserved so the value proposition from our side was to come in, get regulated, create the best product at the best price with the best service.

Prisma Reports: As entrepreneurs, what types of hurdles did you face – both crisis-related and not – when gearing up to launch the company? Were there barriers of entry? What is a challenge to source funding? Was finding the right talent also a challenge?

Alexis Pantazis: Funding was one of the biggest challenges. It was difficult to convince people that it was the right time to invest in Greece. To set up a regulated financial institution like an insurance company, you need a lot of capital – it's not just 3 people coding in a garage, trying to raise a couple of hundred thousand. We managed to raise around €8 million in the first round. At that time, the Greek shipping guys were not interested in investing in Greece, they wanted to get out. And foreigners who wanted to invest in Greece were mostly of a contrary nature. If you look at our shareholder register, you will see experienced investors who have made money in other jurisdictions but have never really invested in Greece. They took a chance that this was the right time, sector and team to invest in.

The second challenge was getting licensed. Hellas Direct was the first insurance company to get licensed after 15 years. When we first applied to be licensed, they closed down the regulatory authority because it was in the process of being moved to the Bank of Greece. We had a meeting with the regulatory authorities who ended up disappearing after one week. We had to wait for the Bank of Greece to take us onboard. Therefore, we decided to go another route and spoke to Swiss Re, who was our strategic partner on the insurance side. The good thing about insurance is that the same regulation across Europe applies, so it was a relief for us considering we came from Cyprus.

The third challenge was the cultural shift of mindset. At that time, there were many unemployed people who were not in the mindset to join a new disrupting company. They were very much in the mindset set of finding a job in a bank or in civil service. It was tough to convince even unemployed people to join us.

Other than that, there was also resistance from the incumbents. When they look at a disruptive new player, they typically ignore you in the beginning but once they realize that you are gaining momentum, they will push back. They even tried to block us from joining the insurance association for the first couple of years.

Prisma Reports: Your company is all about disruption. What has been the impact that your company has made on the insurance sector?

Alexis Pantazis: We've managed to innovate and change the sector in many regards. Even with basic things like having a contract in PDF format, which was already common practice in France and England. It was a tough fight, which we won. We introduced insurance by the day, to help the Greek consumer take control of their expenses. If people cannot pay for what you sell, they can't buy your products, even if you are cheaper than your competition. Given that we use high levels of technology in the backend, we were able to make it happen. Hellas Direct is one of the first insurance companies globally to offer insurance by the day. We were doing it to solve a specific need, but it was still something very innovative in the market.

We also introduced a service level which is more adjacent to the consumer. Insurance as an industry has typically neglected the consumer. We came in with a more friendly tone of voice and more clarity without small-print and hidden terms, which allowed us to serve the consumer directly. This is something that the Greek consumer has greatly appreciated.

Since then, we've expanded significantly and are looking into the mobility ecosystem as a whole. We have about 1,200 garages on a proprietary platform and are looking to lead generate and help people go to garages when they have a mechanical fault and even give them financing for anything that is not covered by their insurance. There's been a few steps since, which are all based on our original principle to create the best product at the best price and provide the best service.

Prisma Reports: What sort of impact did the crisis have on the insurance sector and where does the industry stand today?

Alexis Pantazis: The crisis has brought some good and bad things. The good thing is that people stopped driving because fuel is expensive compared to their budget. This means that they get into less accidents and settle for less amount of money. Therefore it is a good time to be a part of the insurance sector globally because there are more profits.

The bad thing, especially with incumbents, is that during the crisis, they don't know how to react. Should they leave or stay in Greece? Should they continue investing? You would expect these incumbents to make profits through reinvesting in technology and platforms, which they did not do. The insurance sector still is a very fragmented industry on the producer side – there are too many insurance companies, although there have been a few closures due to the crisis. At the same time, it's also very fragmented on the distribution front. It's very much an offline world which is gradually changing, due to the appearance of digital insurance companies, such as Hellas Direct.

In a nutshell, some good things have happened because of the crisis, like consolidation in the insurance sector, because of solvency and pure economics. You're beginning to see acquisitions and people getting out of the market. I think that's healthy for the industry.

Prisma Reports: Your company was Endeavor Catalysts' 1st co-investment in Greece. Last year they wrote « Modelling itself after Amazon, Hellas Direct aims to revolutionize the insurance value-chain by adopting an extreme focus on operational excellence ». What are the critical points looked at when modelling after Amazon to achieve such operational excellence? 

Alexis Pantazis: Something we do admire about Amazon is that they keep revisiting every part of the value chain to see how they can do it better. It is a very agile philosophy both from the business side and technology side. This is something that a lot of companies have started doing, but Amazon is one of the first to do so. In the same way that Amazon is focusing on its core values of convenience and service, we are focusing on ours, which are product, price and service. The question is how quickly can we as a fully vertically integrated company offer more efficient products to the consumer and keep revisiting the value chain in order to fix it.

If you compare the website between day 1 and today, we probably have had about 120 releases, changing little things, through taking in the consumer's feedback and improving to become better. This is a continuous learning exercise and is something that Amazon too does really well.

Prisma Reports: Today, Hellas Direct has some very prestigious entities among its shareholders, the likes of the IFC and Portag3 among others. What does this tell us about your company's future growth aspirations?

Alexis Pantazis: Our shareholders consist of the IFC (World Bank), Portag3 and other super angels. Their support enables us to accelerate some of our longer-term strategic goals and pursue a more aggressive acquisitive strategy in the region. In terms of future growth, we will still focus on the Greek and Cyprus insurance market. We have a 2% market share in Greece and we want to reach 10% in the next few years and become one of the top 5 insurance companies. We have started making baby steps to enter other blind spot markets in the Balkans and the Middle East. We want to make sure we can scale up. So far, we've done well at keeping to our core and proving that we're scalable. It's partly organic – growing, digitalizing and automating – but also inorganic – acquisition through either foreigners leaving the country or people who are looking to streamline the processes here.

Prisma Reports: You have spoken in the past about new growth areas for the company, expanding into other areas of insurance, such as Home Insurance, which you already offer in Cyprus, but also mentioned your interest in potential acquisitions, especially in foreign markets. As we enter the new decade next year, what can we expect to see from Hellas Direct in terms of new products? Are your customers already demanding these?

Alexis Pantazis: We are beginning to get many inbound requests – most of them on personal lines. We will not venture into areas related to life, health or commercial lines insurance. Commercial lines insurance is a different kind of interaction which requires a different platform. When you're insuring lines like hotels and ships, it's a different field. In Greece and Cyprus, we would like to focus on the consumer and on the around 80% of home owners who are uninsured. We're beginning to look into travel, device insurance, micro insurance and embedded products that you can either distribute directly or through a B2C partners. We will always be focusing on following the consumer.

The second thing is that we've expanded outside insurance. We are focusing at the broader mobility ecosystem. The first acquisition we completed this year was with a Road Assistance company in Cyprus called Rescueline. They control about 60% of the market. The goal there is also to get more vertically integrated into the product ecosystem through reaching the consumer as a servicing platform for Road Assistance and claims management. We're also reaching the consumer through lead generating credit or life insurance from somebody else. This allows us to follow the consumer in many different ways.

We also want to keep growing organically in the next decade. On the organic side, we will have a lot of action over the next few years. The National Bank of Greece is currently selling its insurance company and that will trigger a reaction from other participants. There will be accelerated consolidation and we want to be a part of that.

Prisma Reports: Hellas Direct is part of the club of Greek start-up success stories, companies that were born in the midst of the crisis and have managed to find the opportunities for growth in quite a harsh environment. Innovation has undoubtedly been a pillar on which your company has developed into what it is today. What is your own, personal definition of innovation and how do you inspire innovation at all levels of your enterprise?

Alexis Pantazis: There are a few companies in Greece who are trying to disrupt and innovate. Some are trying to do it on a local level and fix Greece, like Hellas Direct. Others are trying to do it on a global level. From our perspective, innovation is about rethinking what has been done up till now and being comfortable enough in your own skin to challenge assumptions including your own. You'll be disrupted at some point so it's good to be ahead rather than to be disrupted by somebody else.

We encourage innovation in the company through the people we hire. We tend to hire younger people – the average age being 31 years old. We also have specific criteria. They should be smart people who are passionate and who have the drive to change the insurance industry and the world. It all starts with the people. Finding the right people is the basis that you can build your company on.

The second thing to place an emphasis on is IT. When you look at our 108 people, 37 of them are actually engineers made up of data scientists, QA analysist and UX/UI designers. You have to change the mindset of a traditional insurance company that typically looks at IT as a support function. Here, it is at the core of what we do. The structure of our company is very flat. It is agile with small teams that are self-managed, and we think that that is the right environment. This is something that all the tech companies like Spotify, Google and Amazon do. It's the same structure, just in the insurance industry.

Prisma Reports: What types of partnerships have you forged during the company's first 7 years that have contributed to giving the company a technological edge over its competition? 

Alexis Pantazis: External partnerships on the technology front are few because most of the development is done internally although we do use Amazon cloud services, Facebook, LinkedIn and Google.

On the distribution, branding and consumer fronts, we have many partnerships. Aegean Airlines is one of them. When you buy from Hellas Direct and you have a gold membership with Aegean airlines, you get rewarded with points. Similarly, when you purchase fuel with Shell, who is one of our shareholders, you accumulate points with the Shell loyalty club if you are our customer. We've done the same with retail, telcos and in the past, with banks.

The new way of approaching insurance locally is through making your product digestible enough by the day, so it's bite sized, which you can deliver through any distribution channel. Any company with a strong brand that people love will be able to distribute the product. That's the way we want to continue our business.

The one partnership that we had on the claims front was with Revolut. We were looking for a solution where one could instantly pay for any claim. If you step outside your house at 3 in the morning on a Saturday and you need to pay for a locksmith to unlock your house, Revolut would allow you to do so. We have a co-branded card called the Hellas Direct-Revolut Card which is free for our customers and comes pre-loaded with €10 as a welcome gift. This allows us to process claims of a small value really quickly. Since then, the banks have caught up and introduced their own instant payment services. We are going to team up with these banks as well.

Prisma Reports: Looking back, your journey has been quite inspirational. In your opinion, what are some of the character traits needed to be a successful entrepreneur?

Alexis Pantazis: We've always focused on trying to take the next step. Some people just jump to the conclusion that entrepreneurship is easy and requires just a few steps. From our experience and through speaking with other entrepreneurs, this is not the case. It always takes longer. You never meet your original business plans – especially when you're dealing with a difficult market like Greece that is going through such a huge macro shift (25% drop in GDP). You have to be receptive to feedback and open to ideas, but stick to your guns and your vision. The only advice I would give to entrepreneurs is that there is a big market in Greece for you to fix things. Don't try to be based out of Athens and compete with Facebook and Google globally. There are so many other things that one can do here. It's a different profile than the most traditional venture capital backed investments that have global domination, but the total addressable market here is big enough, especially in sectors like insurance, finance and healthcare.

Prisma Reports: What is your final and direct message to the readers of Foreign Policy?

Alexis Pantazis: There are a lot of sentiments about Greece, whether it's a country that you stay away from or where nobody wants to invest. My opinion is that there is a new Greece that is arising because of companies like ours which will create the next wave of entrepreneurship and growth in this country. At the same time, it was never a basket case. Just reflecting on the last 6 or 7 years, investors can make a tidal shift whether they want to stay or leave. The truth is that it's somewhere in the middle. This is a good time for Greece. It is by no means a V-shaped recovery, but steps are being taken in the right direction and it will be companies like ourselves who will add a lot of value in the long run.