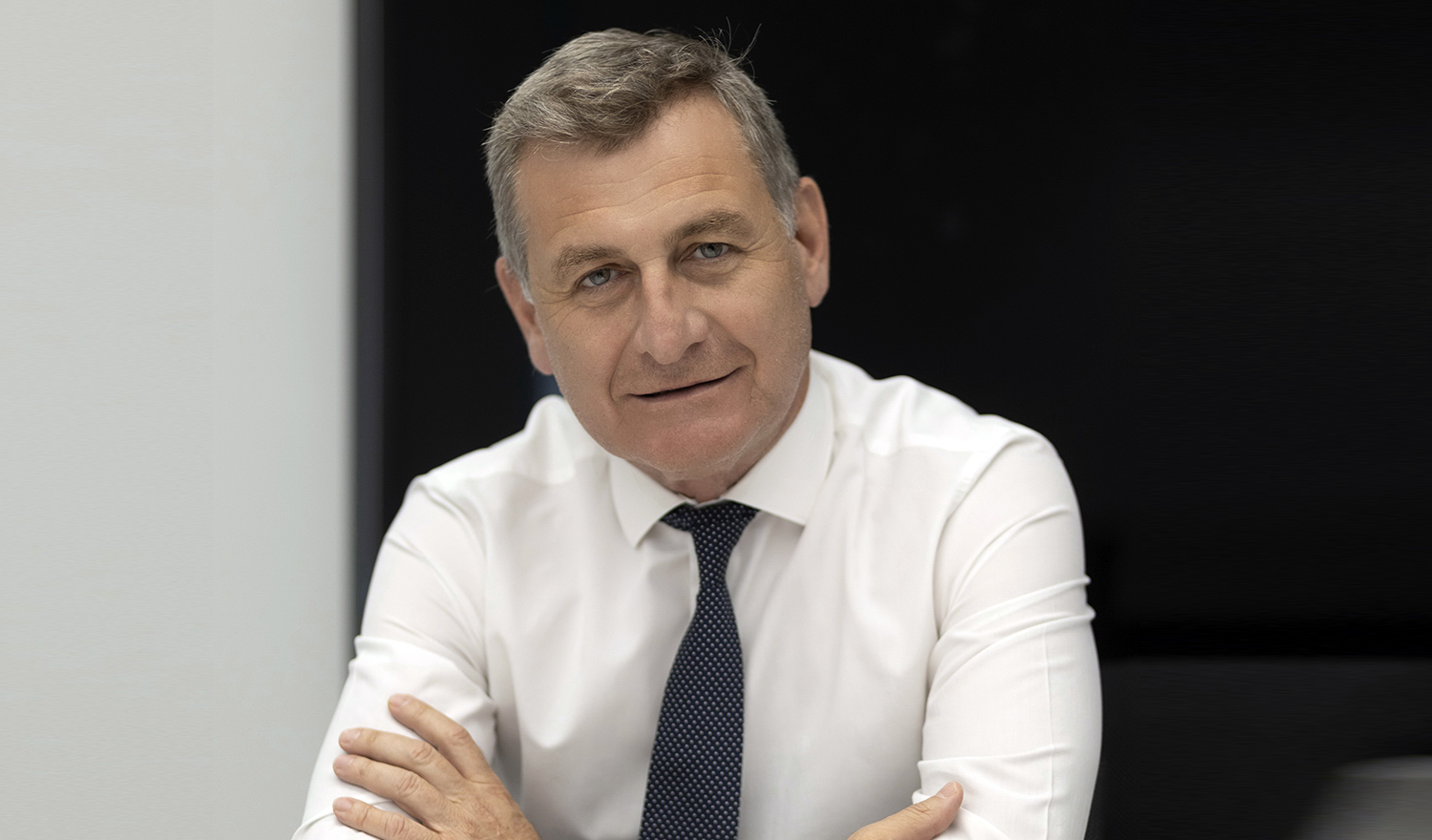 Jan 2020

Interview with Dr. Panayiotis Papanikolas, Country Manager, VINCI Concessions

Prisma Reports: Economic confidence is back in Greece after a commentated last decade, where the crisis wiped out 25% of Greek GDP. Infrastructure development however remained somehow dynamic during these years, as Greece managed to acquire 2,100 kms of modern motorways. As somebody heavily involved in key infrastructure projects during the last decade, what would you say were the biggest challenges resulting from the crisis? How have construction companies adjusted and found new opportunities?

Panayiotis Papanikolas: Greece started with its strategic infrastructure development plan right before the crisis. The first generation of concession projects took place before the Olympic games. At that time, there was a big need for infrastructure. We had to deliver infrastructure for the Olympic games by a specific date. There was a big demand and for the first time the state was relying on the private sector for this delivery. This  1st generation of concession projects consisted of huge projects like the Attiki Odos Motorway, the ring road of Athens and the Rio-Antirio bridge, which were significant mega projects, delivered timely and in good quality. It was a huge success.

The next strategic plan which started right before the crisis was the motorway network. Motorway networks were lacking in mainland of Greece. A big, aggressive plan was designed for many motorways covering a huge distance all over Greece. The Government back then wanted to use the success of 1st generation concession projects to transition into a 2nd generation of concession projects consisting of Greek motorways. Those were launched in 2008, but were not so mature in terms of  land expropriations and  archaeological investigations. Then the crisis came, and we started seeing a big drop in traffic on the motorways. On the bridge, for instance, the traffic dropped by 40% in terms of volume.

Prisma Reports: How has Vinci Concessions been impacted by the crisis, how did it live through it?

Panayiotis Papanikolas: Vinci has invested in the 1st and 2nd generation concession projects in Greece. We knew Greece quite well, as we've been here since the 80s, and we've been involved in the construction of the metro in Athens. We were also the ones who started on the Rio-Antirio bridge around 1986 or 1987.

For the Rion-Antirion "Charilaos Trikoupis" Bridge, a concession that was in operation when the crisis hit, the first thing that users did was to switch from the bridge to the ferries. There was a lot of unemployment, and people valued money over time, and switched to the ferries. Traffic volume dropped by 40% and we had to adjust to this situation. We did a lot of work in terms of savings, without compromising on maintenance. In addition, we developed  commercial products and discounts that could satisfy the users and bring them back to the bridge. We managed to do it, at least during the peak of the crisis when capital controls was applied, and somehow we managed to attract traffic back to the bridge.

Today we are able to provide better services to heavy loads by electronic payment, credit card payment and B2B agreements with big companies. But back then during the crisis, 70% of the heavy loads used the ferries and only 30%  the bridge. Now, 80% of traffic is found on the bridge and 20% on the ferries due to all the work we did regarding B2B relations. It was also similar with light vehicles. Before the crisis, we had 90% of light vehicles using the bridge. During the crisis, we lost 20% to the ferries. There was also a 40% drop in volume independent of the sharing between the bridge and motorway. On top of that, we had lost some traffic to the ferries. This was the effect of the crisis on already existing concessions projects, such as the Rion-Antirion Bridge. However, it was not the worst…

The worst were the effects of the crisis on the motorway concession projects because at that time, they were in the middle of being constructed and everything had to stop. Banks were not confident that those projects were viable and did not want to give any more money. Most of the projects stopped for 3 years (2010 to 2013) and there were big construction sites spanning 100km which had to be stopped and needed restructuring. The restructuring consisted of different elements. First of all, the scope had to be reduced. The original plans were too ambitious for Greece, which was going through a recession. In some motorways, the solution was to leave out some parts of the motorway, which was the case in Olympia Odos. In some other concessions, there were more state financial contributions. Nevertheless, we worked together with the state to find a solution so that the projects could continue. In December 2013, there was an agreement with the state and the lenders, which allowed the projects to restart construction.

During the crisis, all public works were stopped. What kept the construction sector alive were the concession projects and I think it proved that the concession model is sustainable even during periods of crisis. Up till then, people believed that concessions were only made for rich countries. However, we proved here that even during very difficult economic periods, the concession model is a resilient one and this is an important conclusion. This resilience also encompasses having the flexibility to work with different parties to find a solution. There was no other way. There were too many investments from foreign and Greek companies. . Another conclusion I have is based on the Rio-Antirio bridge. During the crisis, all public assets were not properly maintained. On the contrary, concessions projects such as  the Rio-Antirio bridge were properly maintained. Concessionaires are responsible for it and cannot take chances. For us, maintenance is a priority,.

Vinci stayed during the crisis and supported all the programs. Having international companies, who continue to invest and did not leave the country, helped a lot with the restructuring process.

Prisma Reports: What types of transformational infrastructure projects are in the pipeline in Greece for the new decade, and which large-scale projects is Vinci Concessions currently pursuing?

Panayiotis Papanikolas: We are interested in infrastructure projects, and well as in mobility-related projects – from motorways to airports. These are the two major sectors that we focus on. There is also a little focus on VINCI Energies which started since last year. They opened an office in Greece as they are interested in energy projects.

As far as concessions are concerned, we've been here for more than 30 years and Greece was the first country, besides France, who invested in concessions focusing on motorways and infrastructure. We stayed during the crisis and would like to continue in Greece.

Now that we are back on track, maybe it is the right time to start looking at some parts of the motorways that were left out during the crisis, such as the Patras – Pyrgos section, which experiences a high rate of fatal accidents. There are two motorways In Greece, that suffer from huge fatalities – the North axis of Crete and the motorway connecting Patras to Pyrgos. We are interested in those projects and participate in tender processes. With concessions, we always prefer to have local partners. We think that there is a benefit of having joint ventures with local companies because they know the territory. On the other hand, large foreigner companies have more gravity towards international lenders, and EU. It is a good combination. We have good partners in Greece and we feel confident that we will continue working with them.

We are also looking at the privatization plans of TAIPED (Hellenic Republic Asset Development Fund /HRADF). We are looking at some assets like the 30% sale of the participation of Greek State to the Athens International Airport and the privatization of Egnatia motorway.

Prisma Reports: Let's talk a bit about Greece's flagship and award-winning motorway, Olympia Odos, a feat of engineering and modern civil construction. Under your leadership, this strategic infrastructure project was officially launched in 2017, cutting the travel time from Athens to Patras to 1h40. Can you give us some facts and figures to explain the critical importance of this motorway to Greece, the role it plays in interconnecting strategic regions and developing trade and industry along this corridor?

Panayiotis Papanikolas: The western part of Greece was an isolated area. There was a big need to improve the accessibility and mobility in those areas. Olympia Odos answers to these needs, connecting very important ports of Piraeus to the port of Patras, the Rio-Antirio bridge and the port of Igoumenitsa. Putting such infrastructure in place, is key to develop those areas in Greece, to enable them to connect to the rest of the country and ease the mobility of inhabitants and goods.

Aside from the travel time that has been reduced, safety has also been improved. The national roads that pre-existed had a very high percentage of fatalities. In this day and age having such high rates of accidents is simply unacceptable, especially in Europe.

The quality of service and the maintenance has also improved. Unfortunately, the public sector maintains the motorways depending if the economic situation allows – whereas we have a permanent obligation for maintenance. We also provide services 24 hours per day and 7 days a week to our users on the entire road, thus giving a feeling on security, safety and comfort.

Prisma Reports: Sustainability has been a big discussion topic at the WEF Davos this year. To what extend does it influence the types of projects that you operate like Olympia Odos and the Rion-Antirion Bridge?

Panayiotis Papanikolas: Environment is our next strategic focus. We have very precise targets for CO2 and environmental footprint reduction coming from our headquarters. As an example, we are reducing consumption levels by changing all the lights in our highways and tunnels to LED. We are also using LED on the Rion-Antirion Bridge, which is electrified with clean energy. We also have started to test electronic cars for our fleet. Greece has been behind in this area, but I think it also has to with the way we produce electricity. We've placed electrical chargers in MSS stations and several other locations.

The global performance of our projects is not only measured in economic terms, but also by their acceptability by the local society. We are practicing permanent dialogue and work a lot with the local community to try and find synergies to help improve product transportation, better use of resources, community relations based on interpersonal proximity, societal solidarity, respect of ecology and touristic promotion of the neighbouring regions. Being linked to such an international group, we have valuable know-how to share with other concessions we operate, and can speak from experience. VINCI businesses aim to achieve all-around performance – not just technical, economic and financial, but also social and environmental performance. This approach is an integral part of our role as an infrastructure developer, as our structures are designed for the long term and have a major impact on regions and their residents' quality of life.

Prisma Reports: In October of last year Olympia Odos received yet another distinction – this time in the field of Innovation – by the European Business Awards. What are some of the new fields of innovation that your company is tapping into?

Panayiotis Papanikolas: We give particular attention to innovation and environmental upgrade of commercial facilities, including EV charging stations (as well as at the Bridge), through initiatives that promote both connectivity and smooth mobility. In particular, as regards to trip planning, the drivers have at their disposal an innovative Traffic Prediction Service that won the European Business Award in the field of innovation.

Other Innovative Technologies and Infrastructure Upgrading in Olympia Odos includes:
Olympia Odos motorway satellite monitoring
Breakthrough Method to Monitor the Pavement Surface
Furthermore we have reduced our environmental footprint by installing LED lighting in 17 Tunnels (65% energy consumption saving in the tunnels) and constructing the first two Energy Performance B+ class rated Motorway Service Stations in Greece.
First, we want to be innovative when it comes to maintenance on the motorway. For example, we have a unique monitoring system to signal earthquake movements near bridges, which is recognized worldwide. If an earthquake strikes near a bridge right now, I will receive a report about how the bridge performed on my mobile within two minutes, so I can make a decision to close the bridge or not, or to inspect it. Tolling systems and mobile applications can also help motorway users and the local society, by increasing the accessibility to those remote areas and providing many information top the traveller.
Named after Charilaos Trikoupis, a great Greek statesman who offered to Greece its first infrastructures, in the 19th century the Rion-Antirion Bridge is also quite a landmark project in terms of technical engineering and innovation. Its pillars rest in very poor soil conditions of silt and mud (rock is found 880m below seabed). The sub-soil was reinforced in the area of each of the 4 foundations (6500 m2) with steel tubes (inclusions), 25m height, 2m diameter, placed on a grid of 7m. On top of that, the pylon-base of the pylon is just sitting on the reinforced soil, so it's a gravity-based system (a technology that exists in the foundation of the off-shore platforms and was used for the first time in bridge design).  Another innovation is the fact that the deck is continuous and fully suspended for its entire length of 2252m and does not sit on the pylons. This was a unique innovation developed by us and considered as a milestone in the engineering of bridges worldwide. The hydraulic dampers' system that connects the deck to the pylons is also very innovative in terms of earthquake response.
Prisma Reports: What are some of the achievements that you are most proud of in your career?
Panayiotis Papanikolas: I've worked in Canada for 10 years and was elected as a professor, although I never followed an academic career. At that time, I received an offer from France and took over the design of the Bridge.
I consider that the biggest and most important part of my career was in Greece, working on these two projects. I also worked on the Egnatia motorway for 5 years. In terms of technicality, the Rio-Antirio Bridge is the biggest achievement in my career. The Olympia Odos project was totally different. The most important aspect of that project was to be able to work with so many different contractors and people. The complexity was being able to successfully manage the motorway and so many stakeholders.
Prisma Reports: Concluding remarks and final message to the readers of Foreign Policy?
Panayiotis Papanikolas: The moment has come to complete the network of infrastructures consisting of motorways in Greece and develop the remaining ones. I believe we should also move forward towards issues related to the environment, the acceptability of our project and innovation.  Our goal is to build a more sustainable world by fully embracing our role as a private partner providing public service that improved our daily life and has a positive contribution to the society.