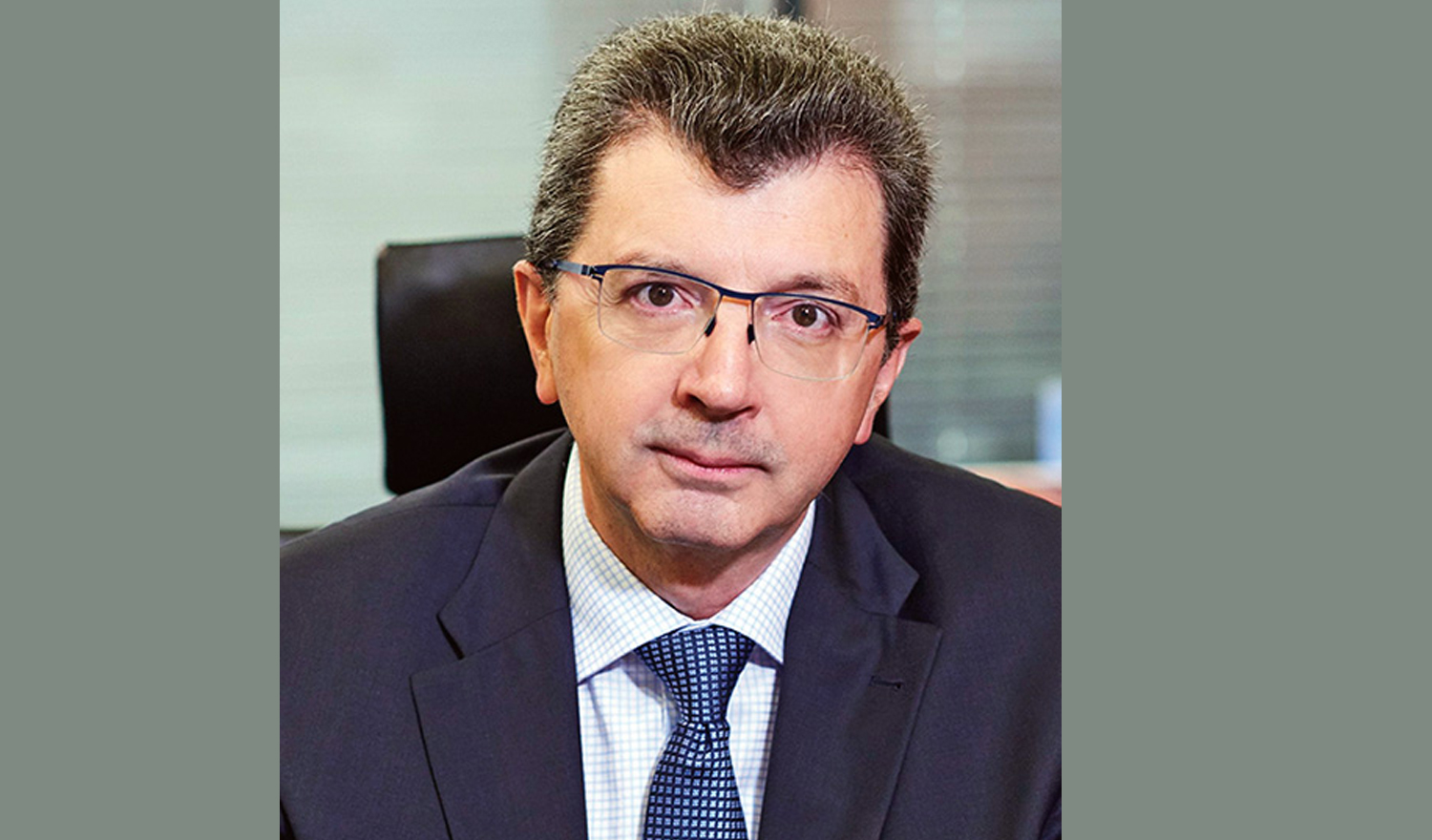 Dec 2019

Interview with Mr. Zachary Ragousis, President and Managing Director, Pfizer Greece

Prisma Reports: Pfizer will celebrate this year 60 years of presence in Greece, which is a major milestone. How would you assess the impact that the company has made on the Greek healthcare and pharmaceutical industry and its contribution to the Greek economy the past 60 years?

Zachary Ragoussis:  Pfizer has been operating in Greece since 1960, serving our purpose "Breakthroughs that change patients' lives".

Throughout this time, we have contributed hundreds of millions of euros to the country's public revenues and we have given employment and professional growth opportunities to thousands of workers, both in-house employees and associates. That's why we are listed among the biggest pharmaceutical companies in Greece and stand as well as one of the country's top 100 companies.

Just to mention that in 2018, the total contribution of the company (taxation, salaries, benefits, vendors) was €135 million. But most of all we invest in our people. Pfizer Hellas employs more than 300 highly educated and skilled people, offering them a very attractive working environment where they can develop and grow. We are proud that this been recognized, and we have been awarded as the best workplace in Greece for three consecutive years.

Furthermore, since we regard Corporate Responsibility as an integral part of our corporate identity and culture, we consistently invest in this field, based on the most modern and strict transparency standards, and implement interventions and programs that highlight and broaden our contribution to the Greek society.  Latest example is the "Advancing Science" program by Pfizer and the National Hellenic Research Foundation (NHRF), which aims at supporting research and young scientists in the field of Health and reversing brain drain.

Prisma Reports: Pfizer is planning to establish a multinational network of digital research hubs with a focus on artificial intelligence and big data analytics, with the hope to incorporate some of these findings into its development pipeline of medicines and vaccines. The project will start with a new facility in the Greek city of Thessaloniki, and the facilities should become operational in 2020, providing up to 200 jobs. Can you tell us more about this project, how advanced is it, what will be the impact, and why have you chosen Thessaloniki, versus other locations in Greece and outside?

Zachary Ragoussis: At Pfizer, we recognize the incredible potential of today's digital technologies and the growing importance of big data.  Digital transformation can have an impact and improve all stages of the development of pharmaceutical products from R&D to manufacturing and delivering the product to patients that need it.  In response to this challenge, we are establishing 6 digital hubs around the world, which will enable our colleagues to immerse themselves in digital innovation while interacting with other Pfizer colleagues from relevant disciplines.

And, of course, we are proud that one of these hubs will be set up in Thessaloniki. The decision to invest in Greece and specifically in Thessaloniki was made because the city provides significant advantages. One is its favorable geographic position (time zone between the US and Japan coupled with mainland European location in the Balkans) to allow for positive collaboration across the other worldwide digital hubs at Pfizer. Furthermore, the levels of local investment in incubators and technology centres are well aligned with the strategic priorities of Pfizer, while the concentration of digital talent across multiple disciplines provides an exceptional opportunity to attract and retain skilled talent within the country while continuing a long-standing partnership with Pfizer.

We have the feeling that the new facility will be a great contribution to the city, to the country, but also to Pfizer. Digital doesn't need enormous infrastructure. You only need brains, you need capabilities, but mostly people with an entrepreneurial spirit and passion to make the difference for themselves, their company and the society.

Prisma Reports: Pfizer is one of the world's largest pharmaceutical companies, ranked 57th on the Fortune 500 list of the largest United States corporations by total revenue for the year 2018. Tell us about Pfizer's R&D efforts and investments in Greece. How is Pfizer enhancing Greece healthcare sector's competitiveness and innovativeness?

Zachary Ragoussis:  Research and Development is at the heart of fulfilling Pfizer's purpose as we work to translate advanced science and technologies into therapies that matter for patients in need.

In Greece, we have clinical trials, medical and regulatory departments and we are also regional center for Pharmacovigilance and medical info. We are part of the clinical trial program as designed and developed by our headquarters. At the moment, we are running 25 trials in Greece and cooperating with most universities in Greece, more specifically with departments that have infrastructure to run these trials.

The new legislation in place offsetting part of the costs of clinical trials, can be a strong motive for companies to bring more trials in Greece, but also for medical centers running trials to improve their processes and speed of work in order to be more competitive. This is very important for the eligible patients that can have access to innovative therapies in early phases of development, to the regulatory authorities that can have earlier view on these therapies and to the Country that can attract more foreign investments.

On top of these we are contributing to and awarding scholarships so people can get more opportunities to study in special projects. We are cooperating with all medical societies in Greece, in the areas that we are engaged with.

Prisma Reports: The pharmaceutical industry is an important economic contributor to Greece, it ranks as the second largest exporter, with EUR 1.4 billion in 2018 which makes about 4.3% of total Greek exports of goods. The industry is well placed to contribute to the restructuring of the actual economy and stimulate entrepreneurship at local level. What do you view as the key elements to preserve Greece's strength and competitiveness? Where are the challenges and opportunities? How do you see the future for the industry?

Zachary Ragoussis:  The healthcare sector in Greece certainly has a high growth potential. There are many local generics manufacturers that are quite competitive in Greece and have also good export prospects. Moreover, all major international pharmaceutical companies are represented in the country, they remained here during the crisis and continued to support the healthcare system, despite the adverse economic environment.

The healthcare system in Greece offers patients access to physicians, diagnostics and reimbursed products. It also offers full coverage to many patients with serious chronic diseases, which means that all costs are covered without the need for personal contribution on behalf of the patient.

The most serious drawback, at this point, is the introduction of a closed budget for the public pharmaceutical expenditure which is insufficient and underestimates the actual needs of patients. This means that each year the actual costs exceed the budget and the excess is charged back to pharma companies, through a claw-back mechanism. As a result, access to innovative treatments is hindered and there are delays in the reimbursement of new products.  As the industry association, we are looking forward to the development of a three-year jointly agreed business framework with the Ministry of Health. The aim would be to address the problem of claw-back, through the implementation of structural measures and the rationalization of the pharmaceutical expenditure, based on GDP growth. Overall, our goal is to secure that the HTA and negotiation processes run smoothly, taking into consideration the value that each product brings to patients and the system and not only the associated cost.

In the past months there have been some positive steps, including a new law to offset investment with claw-back, a new, simpler pricing system and the HTA process. There have also been changes in the market, such as the introduction of electronic invoicing, as well as a clear resolution by the Greek government to work on important WHO priorities, involving prevention and vaccination, anti-smoking policies, initiatives against obesity and the promotion of a healthier lifestyle. The pharmaceutical industry supports all these initiatives and looks forward to their effective and timely implementation.

Prisma Reports:  As a large American player in the Greek market, with such major symbolic investment such as the Thessaloniki innovation center, to what extend do you feel a role as an Ambassador to the country?

Zachary Ragoussis:  Pfizer has been operating in Greece for 60 years, supporting patients and the local economy through good and bad times. We were here during the recent economic crisis, sustaining the business impact and at the same time contributing to the Greek society through numerous donations and CSR activities, to support social solidarity and promote public health.  This is an indication of our strong commitment to Greece, but also of our trust in the potential of this country and its people. I would say that the people constitute Greece's most valuable asset. The vast majority of the Greek society understands the need for change and willingly supports the efforts that are being made. As reflected in the large number of SMEs and family businesses, Greeks have a strong entrepreneurial spirit and a deep understanding of market challenges and dynamics. There is a high percentage of university graduates, most of whom speak fluently at least one foreign language. Unfortunately, due to the economic crisis, many promising talents have left the country in the past few years, to continue their studies or pursue a career abroad.  What we need now, is to offer them the motivation and the opportunities they need, to return. International companies, such as Pfizer, can certainly contribute to this effort, as they offer an attractive, dynamic work environment, in which they can realize their ambitions and flourish, personally and professionally.

Prisma Reports: To conclude this interview, what would be your final and direct message?

Zachary Ragoussis: During the past decade, Greece and its people have learnt a lot and changed significantly in many aspects. This happened in a dramatic way, that nobody could wish for. What is important though, is that now everyone is looking forward to a better future. People in Greece, especially the younger generation, are now more than ever willing to learn, change, develop new capabilities and use their talent to pursue a better life. Companies that offer this kind of opportunities, can win their loyalty and boost their creativity and productivity. This is a big strength of the country, on which we can definitely build in the coming years. Those who understand and respond first to this challenge, will also be the first to reap the benefits.