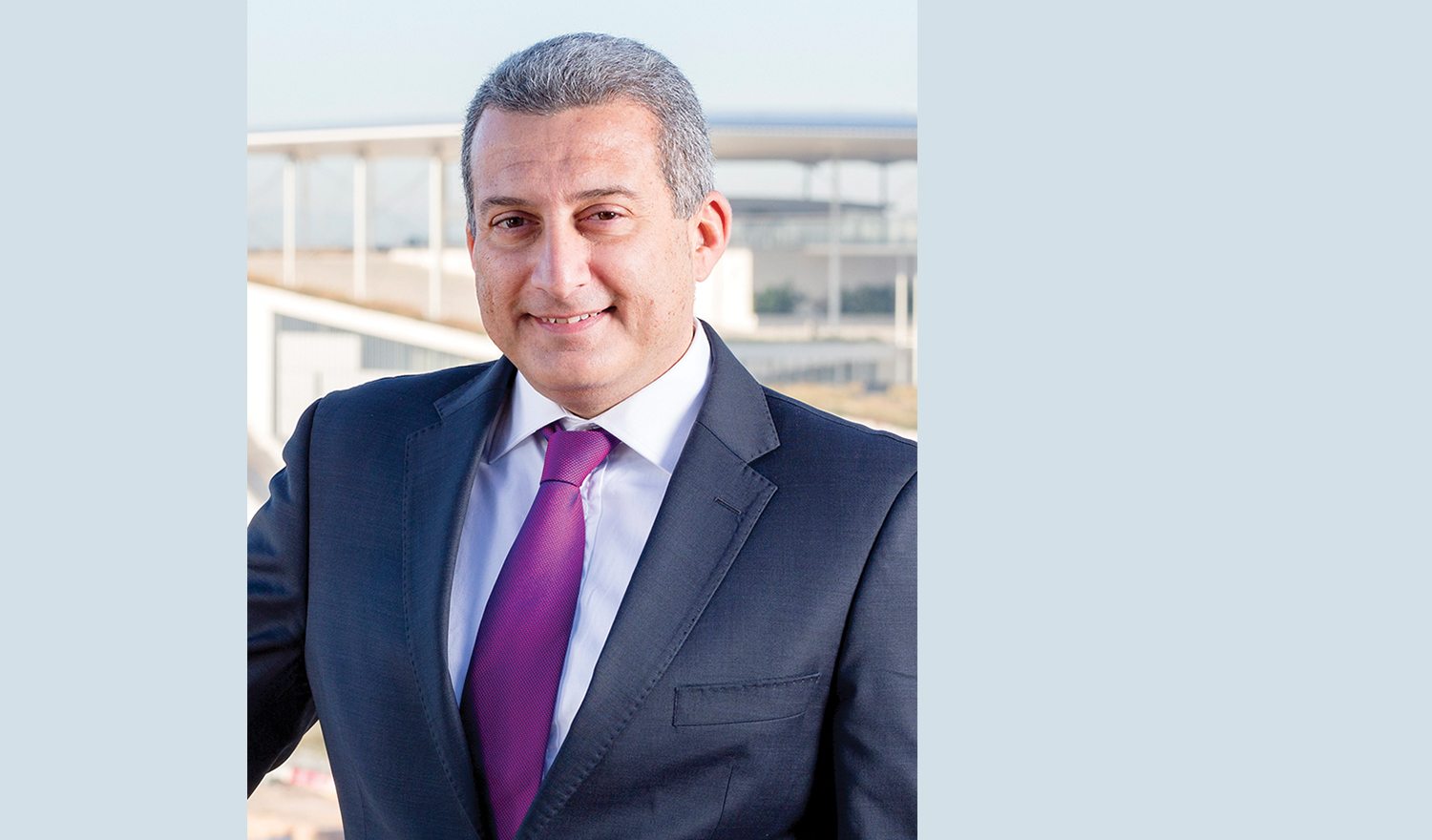 Dec 2019

Interview with Mr. Chris Theophilides, CEO, CELESTYAL CRUISES

Prisma Reports: Greece's tourism sector is a major economic pillar that has helped to weather the effects of the economic crisis. The country counts more than 16,000 kilometers of coastline, more than 6,000 islands and islets, and has established as top global destination for sun and beach holidays offering countless advantages to its visitors. How would you evaluate the strength, dynamism and potential of Greece maritime tourism industry? How has the sector grown and transformed over the last few years? Can you give me a couple of facts and figures, so we understand its importance?

Chris Theophilides: The Maritime tourism industry is as old as Greek tourism itself and has always been an integral part of building visitation to Greece. It certainly has the potential to grow, and even at a faster pace than the wider Greek tourism sector. The maritime tourism industry consists of various segments: from small chartered sailing boats, larger sailing crafts for bigger expeditions, to motor yachts for the more affluent. There is also mainstream cruising, where Celestyal Cruises operates. All these various segments offer significant growth potential.

In the area of mainstream cruising, both capacity and demand are significant growth indicators. Judging from our own forward bookings , we have to plan ahead and reserve cruise berths in the ports two years out, which is an indication of how the future demand will develop and increase substantially. The prospects in the cruising space are quite positive. Celestyal Cruises is the only home-based operator in Greece, which differentiates ourselves from other mainstream cruising companies in that we have local knowledge through our Greek heritage as well as the practical element of being in close proximity to all the wonderful cruise destinations that Greece has to offer.

Prisma Reports: Celestyal Cruises has fast built an award-winning reputation and recognition as the number one choice for travellers to the Greek Islands and East Mediterranean thanks to its regional expertise and exceptional hospitality. It has received a number of awards across the years. Can you give us a brief tour of the company today? What is the philosophy and the vision behind it? How does your product stand out, how do you position (price and size wise), and what are your distinct competitive advantages over your peers at present?

Chris Theophilides: Celestyal Cruises stands out in the industry in many ways. First, we have chosen to operate mid-sized cruise ships, which can only accommodate up to 1,500 guests. This is a major differentiation point as cruiseships today continue to increase in size with capacities of 5,000 passengers or greater.

Our philosophy is built essentially around the destination and is quite different from the other cruise lines. As a Greek-based company, we know the constraints of having larger ships in this region. Operating mid-sized cruise ships is a competitive advantage for Celestyal because it allows us to enter less developed ports, which are nevertheless worth visiting due to their authenticity. Smaller ports have physical constraints as to how large of a ship can dock. This generally means that the shore-side facilities, such as buses or guides, to support cruise vessels are also limited. Hence, you can't take larger ships to small destinations — even if you wanted to. For us, this is an important point of differentiation and allows us to further develop our DNA, which is built upon being destination-centric.

We see our ships as an extension of the destination. Onboard our guests can expect to find a Greek influence from the way our guest rooms are designed, to our food and wine selection, all the way to our entertainment programs and the overall onboard ambience. The idea is to create a seamless experience, and we can only do that on smaller, mid-sized cruise ships. It's much more difficult to provide that experience to guests on larger vessels. The larger ships are focused on certain destinations that they can access, and the ambiance on these ships is quite different too. Our smaller ship size is a key differentiating point, which allows us to offer personalized service and also serve as an extension of the destinations, including those hidden gems with reduced accessibility. Naturally, our itineraries also include popular destinations – nothing stops us from going there – but we also offer lesser known destinations and up-and-coming places.

Prisma Reports: Can you give us few facts and figures so we may understand the importance of the group at present?

Chris Theophilides: We currently welcome 115,000 guests a year and we expect it to grow to 130,000 in 2020. Our capacity growth comes from the extension of our operations to a year-round basis. We don't necessarily have to add ships to grow, but we're growing because we are operating more days throughout the year. We now commence operations as early as March and operate our itineraries until the first days of January in the following year. Our goal is to operate on a full year basis in two years' time which is aligned with the overall Greek National Tourism Organization (GNTO) strategy of "Greece 365.". This is the logical next step for tourism in Greece in general, but for our company in particular.

We have a global product: 45 percent of our guests are North Americans with 40 percent coming from the U.S. and the other five percent from Canada.  Ten percent are from Latin America, ten percent from Australasia, and the rest hail from Europe and the local markets. These are countries that want to visit the wider Greek destinations, which makes us an excellent choice. This country is meant to be cruised to be seen because there are so many islands. There is not a more convenient and adventurous way to experience our islands than through the sense of journey that only cruising can provide.

Prisma Reports: You have been serving as company CEO for about a year now, having previously served as Vice President, Strategy & Business Development, then as Chief Operating Officer. Prior to that you worked at PwC where you specialized in M&A transactions, business re-organizations, strategic options analysis and business valuations. What kind of changes or turn has the company been taking under your leadership, and how has the company strategically repositioned?

Chris Theophilides: Because of my background, strategy is my compass. Within the team, we've been talking about how the world is changing and developing, how Greece is also changing positively, and where the opportunities are and how our strategy needs to be aligned with that. Part of this is also the changing landscape of how people choose their holidays nowadays. Hence, a core pillar of our strategy is completely revamping our distribution in the market.

Over the last year or so, we have opened up offices and have had direct representation of Celestyal in many markets. We prioritized the most important markets and naturally for us, first and foremost is the U.S. We now have quite an operation in the U.S. We have five Business Development Managers (BDMs), all reporting to our V.P. of Sales for North America, a dedicated call center, inside sales support for the trade and marketing support as well. This translates to a team of 12 people dedicated to serving the U.S. market. Likewise, we have opened offices in China and Australia. We plan to be present in Latin America in 2020. We also have dedicated teams in Germany, the UK and France. It has been a rapid building up of our presence in these markets and tied in with that, is a rethinking of our market positioning. We came up with a first wave of market positioning for the company and we are continuously working on the sidelines to move that forward. Next year, we'll be starting a second wave. It's all about highlighting the destination and really getting the message across of what Celestyal Cruises is about, and what our points of differentiation are. We focus on the destination and hence, our marketing is also focused around that.

Prisma Reports: Going forward, what is your plan for further expansion, in terms of destination and fleet?

Chris Theophilides: We certainly have plans, but we're taking it step by step. For us the priority was first to ensure that the market positioning of the company was correct. The second step is achieving year-round operations whilst building up our distribution. We're at ten months operations now, and in a couple of years we'll be year-round. In parallel we are steadily introducing more itinerary options for our guests with a wider Mediterranean footprint whilst still retaining Greece as the focal point of our operations. With the rolling out of new itineraries we have the opportunity to introduce more and more new destinations, highlighting the best of Greece and the wider region. The natural extension of that is to start growing with more vessels once we have year-round operations. These are significant investments in terms of capital, and we want to make sure that all the ingredients are in place to achieve the required returns.

Prisma Reports: The US market has become a big priority for the Government in terms of tourism, and a target market for its communication. Americans are huge spenders as visitors and a highly desired group, even more so in the cruise business where they make the #1 tourism group. In terms of marketing, what are your plans to promote your services better, and tap into the US market? How are you working to increase your visibility?

Chris Theophilides: The number one step was establishing our presence in North America and having direct conversations with key strategic travel partners, such as tour operators, consortia and travel agencies, about strengthening current alliances and building new ones. We've actually developed quite a number of new strategic partnerships over the last year, and we expect this to grow. For us, a key element is to make sure that our brand awareness is being developed methodically, so as to increase Celestyal Cruises' traction in the North American market. We do that through a number of ways: one is through strategic partnerships, a second is through direct marketing, and a third through collaboration with the GNTO, by engaging not only in common activities in North America but also engaging in joint marketing initiatives with our strategic partners. We're actually investing substantially with our own funding on consumer direct advertising as well as through our travel partners to ensure that we accelerate Celestyal Cruises' brand recognition.

We're also doing a lot of work with familiarization trips for journalists, travel writers, key influencers and the wider travel community.  We host journalists and invite them to take in the experience and write about it, which is important because these third-party, credible endorsements are extremely valuable in telling our story. In parallel to that, we have numerous familiarization trips with travel agents where they come to see the product, so it is easier for them to present and explain the Celestyal experience to their colleagues thus facilitating the sales process. We also have a relatively high focus on e-commerce. We are investing quite a bit on digital marketing, making sure that we are going in the right direction online and using tools and best practices that will help the travel trade from a marketing perspective.

Prisma Reports: Greece already has a very nice image as a tourist destination. If you had a magic wand, what would you improve? What are the priority areas to work around in your opinion?

Chris Theophilides: There is a great opportunity for Greek tourism at the moment. The first priority is to promote Greece as a year-round destination. The private sector needs to work towards this objective with the support of the GNTO and align strategies to ensure that the country is open 365 days a year for business. There's still a strong seasonal mentality in terms of tourism, and the destinations themselves have to believe in the prospects of year-round tourism. It doesn't make a lot of sense for visitors to show up at a destination only to find the majority of activities and services unavailable.

Air connectivity is also an issue: Greece has to improve rapidly in this aspect on a year-round basis, not just seasonally. Seasonally, it has been in a good place for some time, but building up year-round flights especially for long-haul flights, is an area that needs improvement. We're very happy to see a constant increase of direct long-haul flights into Athens, which will extend beyond just the summer season. This is vital.

Greece is also blessed with multiple destinations for people to visit; it doesn't have to be all concentrated in one place. Some people will go for the islands, others to Athens, some to Northern Greece and some to the Peloponnese. There are so many places to visit. Compared to other European destinations, Greece has a unique opportunity to grow in a sustainable manner, without burdening any single domestic destination with overtourism. If you disperse visitors throughout the year and throughout the numerous destinations within the country, you can ensure that local communities truly benefit from sustainable tourism development, and with that sort of planning Greece has great potential.

Prisma Reports: To conclude this interview, what would be your final words to our readers?

Chris Theophilides: Greece is on a great path to growth. Things are shaping up nicely for our country right now. To quote U.S. Ambassador G. Pyatt, repeating what he said on our Celestyal Crystal the other day: "Greek-American relations have never been better." Indeed, we see a very high interest and very high growth in the number of U.S. visitors to Greece and onboard our cruise ships. Taking all these things into consideration, I think Greece has a bright future, and it is very clear that we have a great opportunity to take Greece forward.