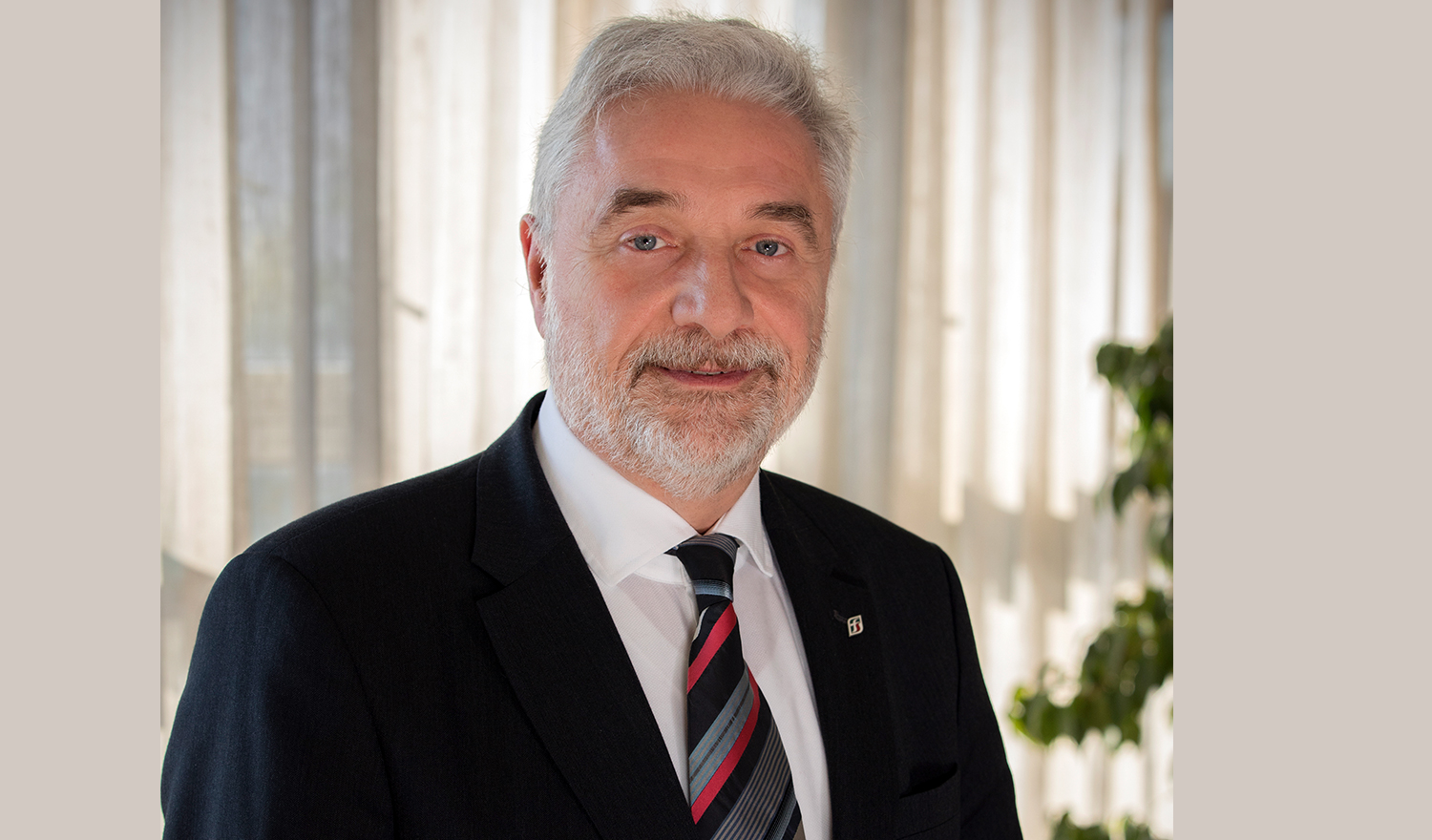 Dec 2019

Interview with Prof. Philippos Tsalides, CEO, TRAINOSE

Prisma Reports: TRAINOSE is a major economic player in Greece, transporting about 15.6 million passengers, as well as freight for over 1.1 million tonnes  and performing 342 routes a day (passenger and commercial trains) a day. To start this interview, can you give me a couple of key facts and figures to illustrate the importance of TRAINOSE for the country, in terms of freight or passenger transport? How would you evaluate the impact and contribution of the company to Greece?

Philippos Tsalides: TRAINOSE services about 20 million passengers a year, as we had a large increase. In April 2019, TRAINOSE acquired the maintenance company Rosco, and positions now as a vertically-integrated company, offering the full spectrum of services. We are the biggest railway unterkaking company in South Eastern Europe.

Prisma Reports: How would you describe the company's role in interconnecting regions of Greece, and servicing the strategic corridors that access key markets in the Balkans and Central / Eastern Europe?   

Philippos Tsalides: We are not the only company active in the cargo transport as there is another company, with a very small market share of 1 or 2% in the cargo rail transportation. At the end of 2020 the market for rail passenger transportation will liberalize in Greece. We see this market liberalization as a good thing, that will enable us to develop further, as long as it is done right, in a fair and transparent manner. TRAINOSE already positions ahead of competition, as we have always been pushed for offering better service. Yet, as a small country we can't fit too many players in that sector.

One of our focus areas for the coming months, will be the Athens-Thessaloniki passenger rail segment. We are planning to improve service on this line tremendously: we have already performed a big face lift of the rolling stock, which we lease from the Greek State. By the end of 2020, the first of five trains coming from Italy will arrive in Greece.  The addition of these trains to our rolling stock will completely change the image of the Greek railway, making us stand out more as a European railways, like we should be. This Athens-Thessaloniki passenger transportation line is the big bet for Trainsose

In regards to cargo transport, Greece has the potential to become a major hub, servicing Europe. We do have the rolling stock to do the transportation between Athens and North Macedonia, and we are ready to bring to use two of the biggest warehouses in South Eastern Europe as logistics center. We do also have the personnel to support these new expanded services.

When it comes to passenger and cargo transport, the two big requisites are quality and capacity of the infrastructure, which we unfortunately still lack. Capacity remains small and quality is not there yet. If we want to compete with air travel in the Athens-Thessaloniki section capacity is quite critical. We should have 10 to 15 trains going back and forth, which we cannot do at the moment as our capacity doesn't allow. The Government is committed to improve both capacity and quality of infrastructure in the next couple of years.  We are in a close discussion with the Ministry of Infrastructure and Transports in that regard, and this, together with our new trains will completely change the railways in Greece as we know them.

Prisma Reports: You have recently announced new trains and major upgrades to take place this year 2020, including the arrival of high speed  electric trains to Greece, and later on as well hybrid trains. Tell us a bit about the new trains and what other key investments the company is making this year to boost efficiency and customer satisfaction?

Philippos Tsalides: By end of 2021/22, we will welcome in Greece the first hybrid train, which is being currently manufactured in Italy. It will cover the line of Athens-Volos, Athens-Kalabaka, Thessaloniki-Volos, Thessaloniki-Kalabaka, and Patras to the airport.

In 2021, we should also put in service the high-speed train between Athens and Thessaloniki. Once the quality and capacity is improved, and all the electronics systems are in place, this new high speed train should reduce the travel time from four hours now to three hours.

The combinaiton of new modern trains and reduced travel time will create a total new experience for the passengers. The level of service offered will also largely increase in quality.

Prisma Reports: Which other priorities or investments do you have planned for the next few years? What's in your roadmap, and what can we expect from TRAINOSE?

Philippos Tsalides: One of the big investments coming up concerns the rolling stock, which will be added to our current train depot. The new trains from Italy, and hybrid trains will be added to our network. The second upgrade will be around the maintenance plants. We are bringing big upgrades to our depots in Thessaloniki and Athens. The ugrades does not only concern civil works, but also equipment, modern, up-to-date equipment to help up maintain our rolling stock in the best possible conditions. We are starting with the Thessaloniki depot, so we can receive and properly maintain the new trains that will arrive from Italy. This upgrade will be performed by Alstom. These investments will make our depots the most modern and sophisticated depots in South-Eastern Europe. We are also making big investments in the logistic centers and will be operating two large warehouses there.

We'll also be investing to IT, to upgrade some of our service facilities, and we are planning for 400 new hires for the next years. The contribution and weight of TRAINOSE in the national economy is quite significant. Following the merge with Rosco, TRAINOSE is now one of the biggest private sector companies in Greece. We almost doubled in size with this merger.

Prisma Reports: On 14 September 2017, after many transitions the shares of TRAINOSE were 100% transferred to the Italian FSI Group, the third largest railway company in Europe. TRAINOSE is very much a success story of the Greek privatization program. What would you say have been the key achievements, the main conclusions or lessons learnt from this privatisation? To what extend do you think TRAINOSE would serve as a great ambassador to invite other investors to take a positive look at Greek assets?

Philippos Tsalides: If the buy-out hadn't been a success, there would simply not be any Greek railway company in the country today. In reality FSI only bought one asset, which was the personnel of TRAINOSE. There were no other assets, because the rolling stock is leased from the Greek State and we used to pay for maintenance to Rosco which belonged to the Greek State. TRAINOSE is bringing and holding together this whole system: we pay to OSE the access fees to use their lines, so we are like the financiers behind this whole system.

The buy-out of TRAINOSE resulted in positive aspects for the Greek economy – not only in regards to the price paid, but for all the rest as well. FSI is indeed the 3rd largest private railway company in Europe, with huge know-how and expertise that we leverage as well. I believe that leaning on such a strong group as FSI as shareholder, will enable us to change the entire image of the Greek railways.

Once the new trains arrive we'll also implement a new commercial platform, so that we will be visible by anyone from anywhere who wants to travel to Greece. We have already identified synergies with other companies, like air travel, boat travel companies and ferry tour operators, and will provide our customers the ability to buy a unified ticket, to be used for train, planes and any part of their trip to Greece. People abroad will have the ability to book part of their trip throught TRAINOSE.

Prisma Reports: Digitalisation is considered a big multiplier in all economies, and perhaps even more so in Greece, where the economy, public and also private sector is clearly lagging behind the EU average. What kind of progress has TRAINOSE made towards digitalisation? Can you tell us more about your collaboration with Paypal? How do you think this will facilitate operations on your services by foreign visitors?

Philippos Tsalides: We have had a collaboration with Paypal for the last two years, which is going extremely well. In fact, last month we acquired a record of 48% new passengers through Paypal.

Prisma Reports: To conclude this interview, if you had an assembly of readers and investors in the room, what would be your final and direct message to them?

Philippos Tsalides: Greece offers multiple opportunities for investment at the moment. We want investors who will be here for the long term. As a country we should reduce the bureaucracy and ease the processes for these investors.