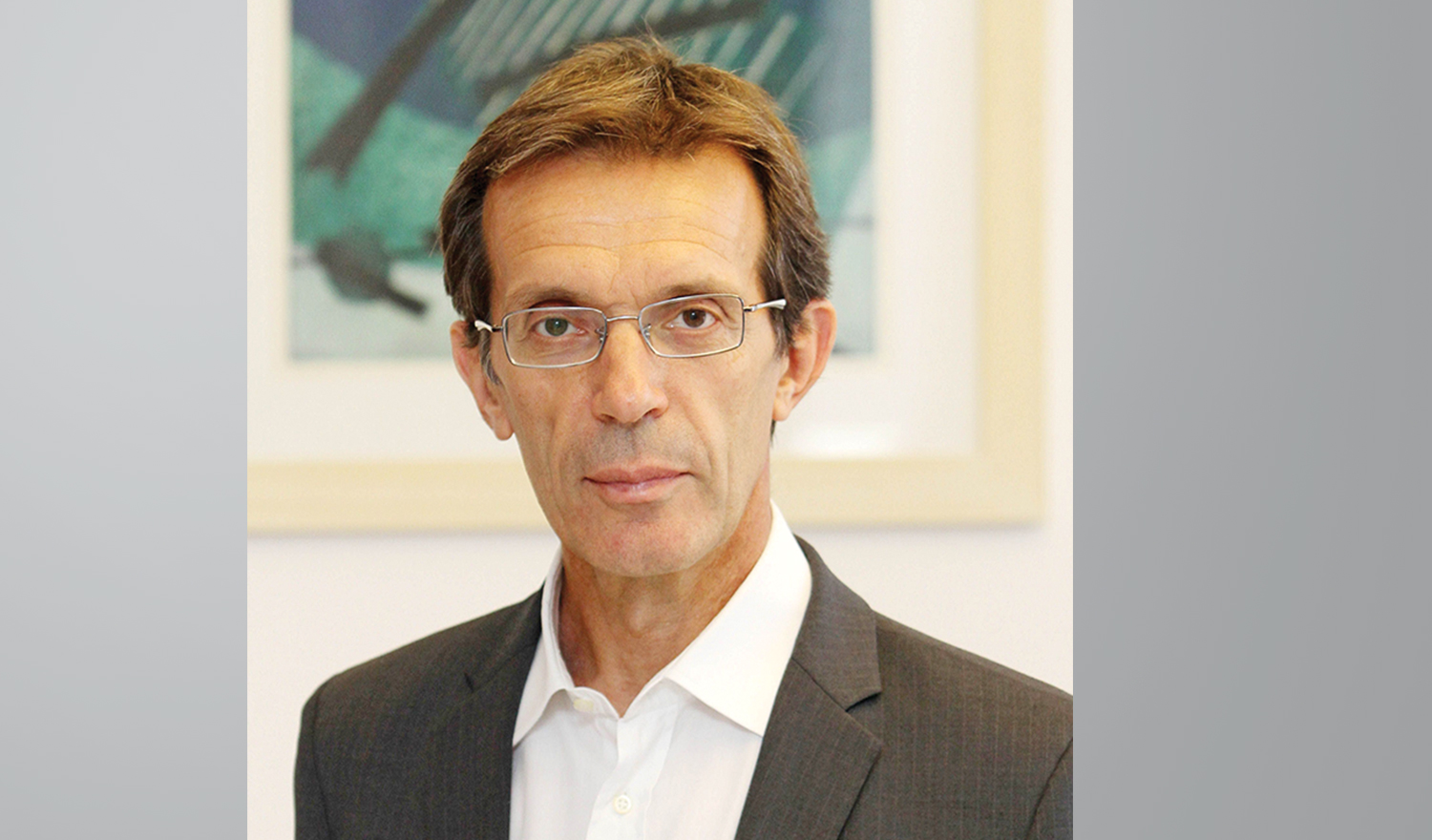 Dec 2019

Interview with Mr. Anastasios Tzikas, TIF HELEXPO

TIF HELEXPO at a glance – Can you give us a rapid overview of TIF HELEXPO with some of the key facts and figures to illustrate the organization's achievements and contribution to the region and country? What is its mission, vision and objectives? What are some of the major events organized across the year?

Anastasios Tzikas: TIF HELEXPO has entered a new era. Since 2013, when the two companies –TIF and HELEXPO- reunified, the dynamics have changed. Its financial figures have improved substantially, its events have attracted thousands of people – we estimate that during one year approximately 1 million visitors come to all our events, including the thematic parks,- while TIF, the cornerstone of TIF HELEXPO, has become the biggest Greek fair with nearly 300,000 visitors and a wide variety of topics. The balance sheet of TIF HELEXPO for 2018 is the best of the last 6 years, with a turnover of 14,360,000 euros, while its pre-tax earnings climbed to 850,824 euros (the company had losses of 432,978 euros during 2017).

We have enhanced our exhibitions portfolio with new products and we are successfully involved into the business of thematic parks. Over all our strategy is that of extroversion and, internationalization. During the last years we reinforced the institution of the Honored Country in the International Fair of September, opening new horizons. The constant rationalization of TIF HELEXPO operation in accordance with its new mixture of exhibitions and events, its thematic parks and the expansion to Athens have resulted to a enhanced and stronger enterprise, which can follow all the latest trends in the international exhibitions industry.

Focus TIF HELEXPO's upcoming expansion plans – Can you tell us more about TIF HELEXPO development plans for the next years, what lies in the pipeline, and how will these transform the city of Thessaloniki? What's unique about this project?

Anastasios Tzikas: The renovation of Thessaloniki's exhibitions venue is a major challenge for us. Our master plan is ready and we hope that during next year we will be able to publish a call for an architecture tender. Our goal is the construction to begin in 2022 and be completed in 2026, when we will celebrate 100 years since the birth of TIF. We will give a brand new, high end, bioclimatic venue to the city, which will leave free space for the people of Thessaloniki, almost half of its entire plot. Everything will be changed to the ground, apart from 3 emblematic buildings. Our plan will raise the exhibitions bar and will result to a new era of development. It will be an emblematic venue, a landmark that will create a new identity for Thessaloniki.

Insights into 2020 upcoming exhibitions – What are some of the major conferences, exhibitions, fairs or events planned for 2020? What will be the focus of next year? What are some of the key projects you are working on at the moment?

Anastasios Tzikas: Agrotica, one of the 5 major agricultural exhibitions of Europe, is our first big event for 2020. Later on we have Athens International Jewelry Show, Detrop Boutique, Artozyma, Freskon, Sportexpo and the International Book Fair. Next year we will inaugurate a major technological event, an exhibition which will attract major "players" of the IT industry from all around the world, and is called "Beyond 4.0". It will be a great challenge for us, as it is a brand new project, on which we have greatly invested. Our vision, for the role of Thessaloniki in ICT sector is to be the SE European version of Barcelona and MWC (Mobile World Congress). And of course we have the 85th TIF and Germany as its Honored country.

Greece's competitiveness as global exhibition center – You have said in the past that Greece missed a great opportunity in the 90s to become a leader in Exhibition and Trade Fairs, and that it is Turkey who finally took advantage of this opportunity. Is Greece better poised today, to take over this leading position? How does Greece rank in this regard, what is the assets, potential and perspectives of the country in the MICE segment? How would you promote the country as host for international events and exhibitions?

Anastasios Tzikas: Greece and especially Thessaloniki have all the potential to become an exhibitions hub for the area spreading from the Adriatic to the east part of the Mediterranean.  It's an area with more than 200,000,000 inhabitants, a huge market, which we can take advantage of. Greece has always been a crossroad of commerce between East and West and could regain this role. The new venue, we plan, will help the city to be a metropolitan center for the whole region.

US partnerships – The 2018 TIF invited the US as its Honored Country. How was this experience and what are some of the key investments that resulted from the US being the honored guest? What are some of your connections with the US at present and how are you working on strengthening the links?

Anastasios Tzikas:The presence of US as an Honored Country during 2018 TIF was of great importance. Not only because of the wide participation of major US enterprises, but also because of its aftermath. We have opened a route of cooperation, which we believe will be very fruitful. We have already seen the positive impact of US participation in 2018 TIF, as recently Deloitte has decided to invest in Thessaloniki, by coming to Technopolis and creating Alexander Competence Center, a Center of Know How, education and productivity. In the same time Pfizer is going to create one of its 6 digital hubs in Thessaloniki, taking advantage of the city's strategic position and of its human resource in the IT field. Also Cisco has announced an important investment to create an International Innovation Center of Digital Skills Development, in Thessaloniki.

Thessaloniki the new European Silicon Valley – You have spoken about a vision you had to convert Thessaloniki into the European Silicon Valley, coining the name "Salonica Valley". Are we getting closer to fulfill this vision, especially with the launching of the Innovation Park that the Prime Minister spoke of in his inaugural speech at TIF? What are your views to the evolution of the ICT sector in Greece?

Anastasios Tzikas: Thessaloniki hosts the biggest university of Greece (AUTH), as well as University of Macedonia, International University and Alexander Technological Educational Institute of Thessaloniki. Its human resource in the digital field is of a high level, while its research background is one the greatest in Greece. We have Technopolis, enterprise incubators and a very organized ecosystem of innovation, which has been growing during the last years. These are the main reasons behind our optimism that Thessaloniki can be converted into a European Silicon Valley. Recently we visited San Francisco and Silicon Valley with the Governor of Central Macedonia, Apostolos Tzitzikostas, and we saw that there is great potential for our region to develop towards a digital future.

What are the latest developments at Technopolis, the Thessaloniki Technology Park? What kind of R&D activities are taking place there? How will the relationship with the Innovation Park be?

Anastasios Tzikas: The Innovation Park will be the stepping stone towards the creation of aν innovative ''umbrella'' of all projects that promote innovation and high end technologies in the city of Thessaloniki. We hope that soon will have good news concerning its evolution. Technopolis, on the other hand, continues its development. It recently welcomed Deloitte to its premises and keeps up the good work as the first private Technological Park of Greece. The next step is implementing incentives for attracting new enterprises.

What is your final message to the readers of Foreign Policy?

Anastasios Tzikas: Thessaloniki is a great place to invest and do business. It combines great human resource, major academic and research institutions, friendly people, culture, History and the ideal living conditions.