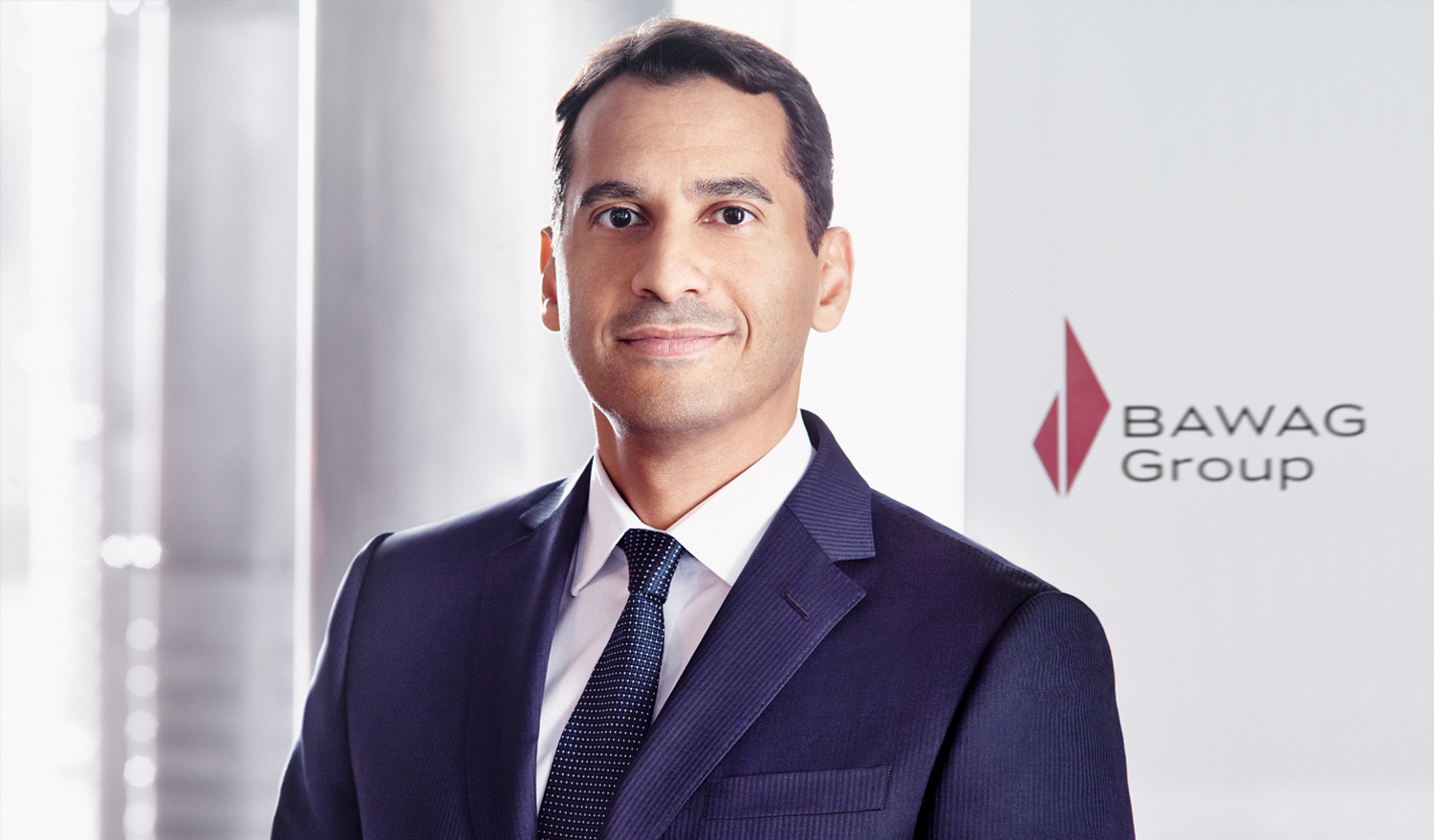 Mar 2020

Interview with Anas Abuzaakouk , CEO, BAWAG Group AG, Austria

Prisma Reports (PR): How would you assess the health and competitiveness of Austrian banks today? How does a bank like BAWAG stand out in Austrian banking environment, and what are its strengths and weaknesses?

Anas Abuzaakouk (AA):Austria is a dynamic market: It can both serve as stepping stone to go to Eastern Europe and serve as a core market in-and-of itself. BAWAG's business differs from other Austrian publicly listed companies, and Austrian banks in particular, in the sense that our core focus is our domestic home market: 70% of BAWAG's business is focused on Austria, and the rest – approximately 30% – is focused on Germany, Western Europe and the United States. Eastern Europe is not an area we understand very well, nor do we have a competitive advantage. For BAWAG, Austria is our foundation: We have an established position – as the fourth-largest bank – which we want to continue to consolidate, and then develop internationally in adjacent markets, primarily Germany and Switzerland. In general, BAWAG focuses on retail and SME banking. We don't do investment banking, we don't do trading, and so we are simple in the sense that we try to serve our customers in a business that is about technology, efficiency and process simplification. We are trying to put in place simple and cost-effective end-to-end processes, whether it's consumer loans, mortgages, auto leases or current accounts. At the end of the day customers don't care about what your internal processes are, they want most simple, easy to use, and easy to understand products and services at a fair price. That is the main reason why banks in general will have to become more and more efficient – and that effectively is a competitive differentiator.

(PR): What kind of environment is BAWAG evolving into then, in its core markets?

(AA): Just to give you a snapshot of the region: The DACH region (Germany, Austria and Switzerland) is a market with 100 million people, which is 1/3rd of the size of the United States. Regional GDP growth rate is approximately 1.5% to 2%. Austria is on the high end with 2.8% last year, and 2% expected this year. Unemployment in the DACH region is of 3 to 4%, with Austria slightly higher at 5%. All countries have a strong fiscal position, with average Debt-to-GDP ratio of 60%. These are all great macro factors from a retail banking standpoint. If you have a strong macro backdrop, a stable legal system, a stable regulatory environment, low levels of consumer indebtedness and customers who are very disciplined in paying back their loans and you augment this with strong risk management and conservative underwriting, you have an ideal mix for Retail & SME banking. All reasons that we prefer the DACH region and developed markets. If you pick your spots (products, channels and regions), and if you focus on customer needs, efficiency and operations, then you can be very successful, even in a more mature developed market with lower growth rates. Last year, we delivered 17% return on tangible common equity and our Cost/Income Ratio was at 44% percent which is one of the lowest in Europe. The conclusion is: You can make double digit returns in today's banking environment, where a lot of banks struggle to meet their cost of equity – which we take great pride and will continue to focus on delivering results.

(PR): A majority of your shares was acquired back in 2007 by Cerberus Capital Management; how has this helped transform the bank and propel its growth?

(AA): If you look at our history, BAWAG started as the combination of the Trade Union Bank and Postal Savings Bank without extracting any meaningful synergies. They did corporate lending that we believe didn't meet their cost of equity, were subscale in Eastern Europe, invested heavily in structured products and underinvested in the core retail franchise. The bank was undercapitalized with a fundamentally broken business model, issues with prior management and the bank's future was in question. The bank was purchased pre-financial crisis post an effective nationalization. Cerberus Capital and a consortium of investors bought the bank at this point. It was able to survive post financial crisis, inject 600 million plus of capital into the bank after the original purchase, paid back participation capital from the government in full – and here you have one of the few stories in Europe of attracting foreign direct investment which is successful, which I attribute to Austria's willingness to attract foreign investment and provide a stable legal and regulatory environment to allow for the transformation of the Bank. 12 years later, you now have a bank that is number one in terms of profitability and efficiency in the DACH region. We are currently in the top 5% of ECB (European Central Bank) regulated banks, which is about 120 banks under the SSM (Single Supervisory Mechanism). How did we manage to do this transformation? We de-risked the balance sheet, then focused on operations and reinvested in our Retail franchise because we saw that as a growth platform and an area where we had a competitive advantage. When the Bank was purchased, we had about 1.5 million customers between BAWAG and easybank. Today, across BAWAG Group, we have approximately 2.5 million customers. In large part that growth has been through acquisitions, but the point is you have a stable, solid and loyal customer base because of the history – BAWAG started in 1920s, the Postal Bank back in 1880s. We just needed to do more with our customers, and we had to provide them with a value added service with financial products that met their needs, that were simple and at a fair price. And: We continuously executed on our strategy. We spend very little time talking about strategy because we focus on driving operational excellence, in serving our customers and in maintaining a safe and secure risk profile. Our whole business is focusing on the things we can control and impact. Complaining about negative rates or complaining about low growth is pointless. These are realities every business has to deal with, whether you're a banker, an industrial company, a technology company or a startup.

(PR): In 2017, BAWAG got listed on the Vienna Stock Exchange, which turned out to be quite a success. What has been the key lessons learnt from this IPO, what has been the outcomes for the bank. And generally speaking do you think the sector could accommodate more foreign investors, in particular from the US. Do you think there is room for them, and what does Austria has to offer to them?

(AA):BAWAG was the largest IPO in Austria's history of which the team takes great pride in. We chose to list on the Vienna Stock Exchange because we wanted to symbolically give the keys back to Austria almost a decade after nationalization. As a foreign investor, you can invest your capital into the country and expect to do the things that you need to do as an operator and as an investor, thanks to a supportive political, regulatory and commercial environment. Of course, we undertook a large-scale restructuring which was not easy, but we were able to lay out a vision as to where we wanted to go. I think it's a great testimony to the fact that Austria was able to invite foreign capital to buy an Austrian bank and then allowed the investors to do the things that were required to fix the bank. And this all happened in a successful and socially balanced way. It was probably one of the few stories that you've seen where a nationalization turns into a great turnaround story. It's incredibly unique and I think we benefit from having been in this environment.

(PR): Just recently the bank announced its results for 2018: 573 million revenues before tax, 14% increase, the bank has exceeded all of its targets. Can you summarize your 2018 performance, and what are the biggest achievements for this year? Going forward, what is your outlook for 2019? What are some of your strategies and priorities for this year?

(AA):BAWAG was one of the few banks across Europe that actually has updated its targets. We were projected to grow 5% pre-tax profits from a compound annual growth basis from 2018 and 2020. We updated it to say we're going to grow at 6% in this current environment. Our target is to reach a pre-tax profit of over € 600 million for 2019 and over € 640 million in 2020. When we did our IPO, we gave a 3-year horizon and we accelerated it by one year: the "original" 2020 targets we brought to 2019 which I think speaks to our ability to deliver on our commitments and strong operating performance. Our return on tangible common equity is targeted to be between 15 to 20%. What we've learned is you can grow organically as well as complement that with inorganic growth (M&A) – and we've been doing that successfully Austria as well as in Germany.

(PR): In DACH region BAWAG has done no less than 9 acquisitions over the past 3 years. Can we expect more acquisition for BAWAG in the future, and do you think the sector will see some further consolidation?

(AA): We're very open, but obviously we don't share the details of our pipeline. We have enough capital to grow. We have more than enough capital thru organic earnings to be able to fund organic growth as well as M&A. It's just a question of being the right strategic fit. It has to come at the right price and we need to be able to integrate it. And those are things that we factor in but it's a large opportunity set as we look to new bolt-on acquisitions.

(PR): How has a bank like BAWAG taken the digital turn? Can you give me some examples of breakthrough or disruptive technologies or innovative services that you have put in place?

(AA): Some people talk about digitalization as if IT (Information Technology) was separate. We take a different view, very much focused on technology: Every aspect of our business – whether it's your mobile app, your payments, your risk management – needs to be infused with technology effectively. Technology is underpinning our entire business. Retail banking for instance is becoming more and more commoditized in the way that you can really benefit from technology to create seamless processes. What is necessary to drive the change is to have a collaborative spirit. We are dealing with this topic in a way that we embrace technology across the front, middle and back; yet before doing this, you need to understand your processes, reduce the amount of complexity on the front end – because it's the front-end complexity in the products and services that then creates the complexity in the middle-and-back. And: You have to embrace and live the change every day.

(PR): BAWAG is very much focused on the DACH market, where it makes almost 3/4 of its business, yet it has also a foot on foreign markets, Western Europe and the US. To what extend are you also working to internationalize the bank, and what is your strategy to also cater for international clients, and strengthen your international partner network?

(AA): Our retail and SME business is located in Austria as well as in Germany. We have 2.4 million Austria-based customers and around 100,000 in Germany. For us the core and the foundation of BAWAG will always be Austria. That's where we have our headquarters, that's where we steer the group. 80% of our business is the DACH region and the remaining 20% in international corporate lending. And that's a nice balance that we have, and all our business is focused on developed markets. So, we'll continue to grow the Retail & SME franchise both domestically as well as grow in Germany and Switzerland on a niche basis and more broadly to developed markets while continuing to be a conservative and disciplined corporate lender.

(PR): Looking towards the future, what are your plans and priorities for the next 3-5 years in order to take the group to the next level; what's your vision and personal ambitions as CEO?

(AA): We want to continue to execute on our roadmap and grow the bank domestically as well as in the DACH region. Our fundamental game changer or differentiator is technology. If we're going to win, it's going to be because we were able to embrace technology in every aspect of our business. And that's something that the team is fully committed to. It doesn't happen overnight. It's something that comes with incremental change every year, that will position us to compete for many years ahead. We have a history of 130+ years – and we would like to be around for the decades to come. I think we've already done that with this mindset during the past seven years, but we continue to see a lot of opportunities. For example, consolidation in the banking industry is something that will happen across Europe and we want to play a part in that consolidation.

(PR): As an American citizen and CEO, enjoying Austria and its economic and business opportunities, how would you like to conclude this interview?

(AA): I used to work at G.E. over 8 years and used to think that the GE corporate culture, the employee dedication and work ethic, was unparalleled – but I think the commitment, dedication and work ethic at BAWAG is actually more impressive; especially in view of the history of the bank and what they've been through. I am absolutely convinced that Austrians are some of the most sincere, hardworking and passionate people that I've had a chance to work with. In 2012, BAWAG had about 50 senior leaders, we ended up replacing 45 because we had undergone a transformation. 90% of the people that we replaced were internal. We created a new culture as part of this transformation and developed a culture of meritocracy – those values resonate across the country. We went from a loss-making, undercapitalized bank with a broken business model to one of today's top 5% banks across Europe in the span of a decade. That is a result of the tireless efforts of highly motivated leaders and employees. On a personal level, I think Austria is a lovely place to live. It has been named the most livable city in the world, with excellent infrastructure, education and health care. As a country it strikes the right balance and that's something that is very attractive to people.

What would be your message to conclude?

(AA): BAWAG Group's success story is a success story of Austria. Everybody who was a part of this process – from the government, to the regulators, to our customers, to our employees – should take pride in the success of BAWAG.