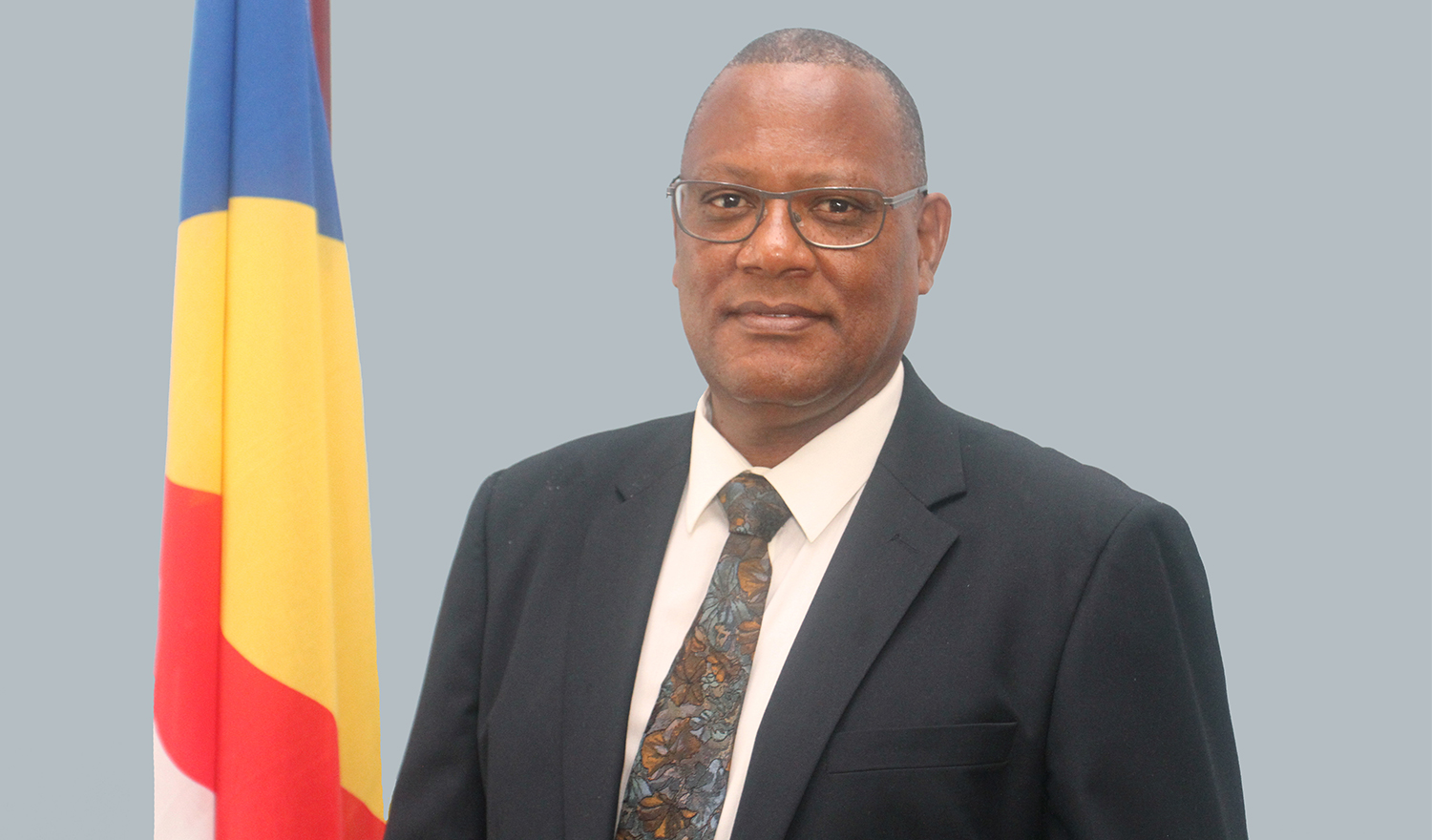 Mar 2022

Interview with Antony Derjacques, Minister for Transport, Seychelles

Prisma Reports (PR): How has the pandemic impacted plans for better infrastructure in Seychelles?

Antony Derjacques (AD): The lack of foreign currency coming into the country has had an adverse effect on the economy, and this has also resulted in a decrease in activity in the tourism sector, and subsequently on the transport industry. The pandemic has slowed down the economy in Seychelles, as it has in many parts of the world. We are focusing our efforts now on strategies to move out of this economic slump in which we have seen a 19% decline in infrastructure development.

(PR):What are your priorities and objectives as Minister of Transport?

(AD): For the first time we have a single Ministry of Transport under which aviation, marine and land transport have merged. Until now, it had always been dispersed. Now that we have everything under one roof, with one Minister, we have become the natural advisors, strategists, and policymakers on transportation for the government of Seychelles. My priority is to review and analyse the policies of the entire transport system.

I am also very mindful that we are key in boosting Seychelle's economy because 90% of tourism comes from aviation through our airport; 90% of economic activities and commodities come through our port infrastructure; and virtually all activity is based on road transportation. Essentially, we enable all other industries.

Seychelles is totally isolated. Our nearest neighbour is approximately 1000 miles away, so the only way we can experience economic growth, social stability and social progress is through connectivity, or in other words transportation. My priority is to clarify policy, put it into practice through modern and regulatory legislation in accordance with international conventions, and overhaul our infrastructure. For example, our port was constructed in 1972 and our airport in 1974. There have been renovations from time to time, but we need to review what has been done and needs to be done there, and in all the elements of our transport infrastructure. What I did this past weekend is a perfect example of what I wish to do with the transportation industry in Seychelles. I went to islands of Praslin and La Digue, the second and fourth largest islands, respectively. Praslin is one of the favourite tourism destinations for our visitors. I went to Praslin to inspect the new passenger terminal which connects Mahé and Praslin. Then I looked at the conditions of the main road which dissects the island in half. In La Digue, another favourite destination, I surveyed the port and had public meetings with taxi drivers, guest houses and the electric cabs. It is all about getting out there, meeting the stakeholders, seeing exactly how things are working and what needs to be done.

(PR): How much space do you see for international corporations and international investors?

(AD): There is a significant amount of space for both domestic and international investment. A month ago, I issued letters for two new fishing quays in Victoria, and we received an immediate response from local operators and contractors, as well as from Mombasa. A Chinese company expressed interest in building and operating the fishing quays. We already have the Mahé commercial port extension project, which is funded by two European banks and a grant from the European Union. There will be an international tender for the construction and the renovation of the new commercial port in Victoria as well, so there is a substantial room for international participation, international actors and private companies.

(PR): How will your expertise in the private sector impact your activities as Minister?

(AD): Our government is liberal and democratic, and we believe in constitutionalism and the rule of law. We are proponents of the market economy, but also believe in a strong welfare state where necessary and needful, not wasteful. When I came into the ministry, I immediately saw that the port and the airport were not completely up to safety and security regulations. For example, in maritime regulations, there are quite a few aspects of the IMO (International Convention for the Safety of Life at Sea) and addenda that have yet to be integrated into our legislation.

With respect to the airport, I have reviewed the international conventions and the ICAO (International Civil Aviation Organization) standards, and there are measures we need to implement there, as well, to bring us up to date. I then explored broader areas such as a maritime investigations board, a regulatory body for maritime safety and standards, which falls under the Seychelles Maritime and Safety Authority.

My legal experience helps me push forward laws which will bring us up to speed in terms of international standards. On the other hand, my work as an advisor to the private sector for 30 years helps me to expedite projects which will renew our infrastructure. It allows me to understand how businesspeople think, which in turn helps me to assist in trade negotiations. Government becomes only a facilitator, and it enables the private sector to develop.

(PR): What type of business models are you looking into when operating with international partners?

(AD): We have models from the World Bank and from past projects which are PPPs or Build-Operate-Transfer. Essentially, we are looking at best practices. More importantly for us is to see what is in the national interest because, unlike other countries, we have only one point of maritime entry which is Victoria Port and only one international airport, Seychelles International Airport, or Aéroport de la Pointe Larue. These are strategic assets which we must protect against any type of foreign government control. We must therefore model related projects and ongoing operations in such a way that they allow for participation by the private sector in Seychelles, international operators, and investors, and at the same time allow our government to have sovereignty and a say in their management. It is different for fishing ports, but when you look at the main airport and the port, it is important to make sure safeguards are in place to protect our interests.

(PR): Now that the pandemic is getting in check with the vaccination program, when do you foresee the return of the cruise industry to full activity?

(AD): A smaller cruise liner will be coming in July. It will be based out of Port Victoria and will provide cruise service to the outer and inner islands. In November we have another inauguration and other cruise companies have approached us. However, a lot depends on if the ships are released from Europe. Important countries in the chain, such as Italy, are going back into lockdown. We depend enormously on what happens in Europe. Many of the ships are based there, and most passengers originate from European cities. A lot of these factors are simply out of our hands. What we can do is facilitate the process as best we can. We are opening back up on the 25th and we have implemented an IT system which streamlines all transactions. Seychelles is open, but the outcome depends more on our customers and other external circumstances.

(PR): Do you have a final message to the readers of Foreign Policy magazine?

(AD): It is an exciting time for Seychelles, because we are ranked number two worldwide in how we have managed the COVID-19 pandemic. I would like to tell the readers of Foreign Policy that Seychelles is ready to receive them. Our economy is ready, and we welcome our international visitors.

We are also diversifying our economy and there is space in commercial agriculture both in Seychelles and on the outer islands like Coëtivy where we welcome investors. We have set aside land for industrial and commercial fishing, and we are building the necessary infrastructure.

In transport we are eager to build, and we have issued letters of interest for two new fishing quays. The infrastructure is in the design stages and we welcome international partners to come back to Seychelles and invest. We cannot continue to rely solely on tourism: although it will remain a primary product, we plan to open investment opportunities in fish processing and commercial agriculture.