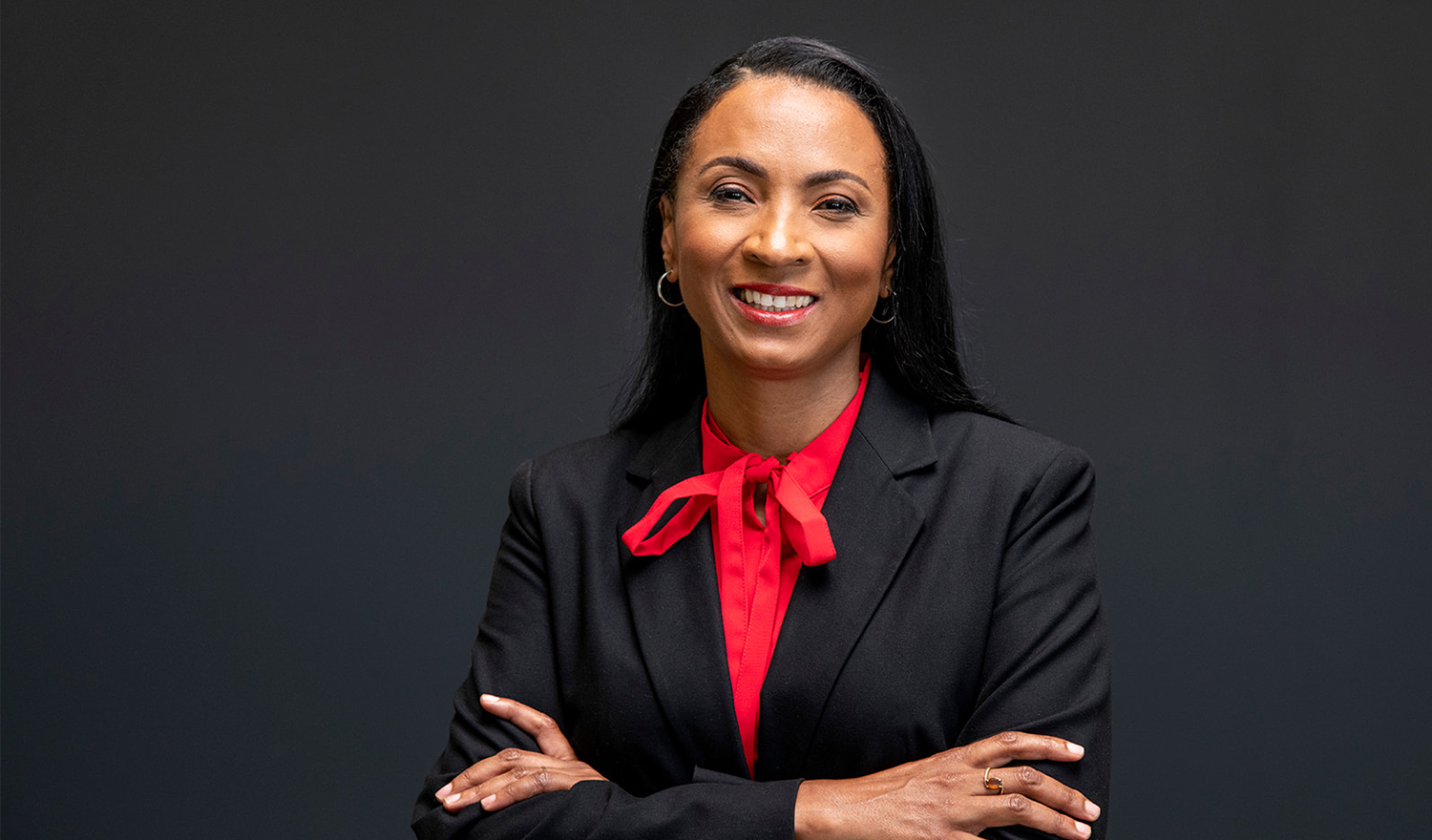 Sep 2022

Interview with Baronice Hans, Managing Director, Bank Windhoek

Prisma Reports (PR): One of Namibia's eight banking institutions, Bank Windhoek was recognized as the Most Admired Namibian Financial Services Brand in 2021 and 2022 by Brand Africa, and it's celebrating its 40th anniversary this year. How does the bank serve the Namibian market?

Baronice Hans (BH): Bank Windhoek is a truly Namibian bank with primarily local ownership. It was established in 1982 by a group of Namibian entrepreneurs with the aim of creating a financially independent bank for Namibians in Namibia. Over the years, Bank Windhoek has built a strong financial position and achieved remarkable growth.

Bank Windhoek's purpose is to be a connector of positive change by helping individuals and communities to reach their full potential. The bank is a member of the Capricorn Group, which is a Namibian financial services group listed on the stock exchange that is diversified across banking, insurance, finance, wealth and asset management. It includes several subsidiaries, including Capricorn Asset Management, Bank Gaborone in Botswana, Entrepo and Paratus Telecom.

All our decisions and strategies are taken and formulated locally. We're very much a relationship bank but, at the same time, we embrace technologies that will enhance efficiency in customer experience. That's one of our biggest competitive advantages. We believe in a future of banking that is more digital but in combination with a personal touch. We're also quick when it comes to decision making, especially with credit, because our leadership is in this country, which has given us an edge.

We have about 1,500 employees at the bank and over 2000 in the group, with a majority of them being Namibians. We're the largest lender in Namibia and play a vital role in lending to businesses, as well as providing households with access to finance. We're also the second-largest bank in Namibia in terms of profit and deposits.

PR: How did Bank Windhoek perform over the last year?

BH: We're quite happy with our performance for the year. We saw the industry take a dip in 2020 after the pandemic hit and, in that period, we assisted a lot of clients with deferred loans and we didn't collect interest and capital. All those clients are back to normal, which is great. 2020 was a very difficult year, 2021 was a little bit better and this year is definitely showing confidence toward recovery to pre-COVID levels. Interestingly, we were the only Namibian bank that increased lending through the cycle — we saw an appetite to do business during the COVID period and in the context of the new world we're living in, which turned out very well for us.

PR: Bank Windhoek was awarded the prestigious Sustainable Development Award as the best Green Financial Institution in Namibia in 2021. How is the bank supporting Namibia's sustainability goals?

BH: In 2018, Bank Windhoek embraced sustainability as part of how we do business and we were the first bank in southern Africa to issue a green bond. It was a small bond, as we wanted to test the market. Subsequently we've moved on to issue a sustainability bond. We also really try to differentiate ourselves in terms of providing sustainability finance to our clients.

Namibia has such high radiation in terms of sunlight and the sun shines 360 days a year, so harvesting the sun for the benefit of the country made a lot of sense and most of the projects we financed initially were solar projects. They all performed very well in meeting their forecasts and targets. Then we realized that sustainability is more than being green and solar, so we launched a sustainability bond, which is more inclusive and allows us to look at a broader scope of sustainability. It's really important for us to marry commercial feasibility with projects that have very good outcomes in terms of energy production or water recycling, for example, and it's been an exciting journey for us. We believe that by providing access to funding and financing these projects, we're assisting the government because, as businesses transition, the country starts meeting it's sustainability objectives.

It's also about making the underlying businesses sustainable: for instance, if a small company installs solar panels on its roof, it's cost of doing business comes down and that makes it more sustainable as a banking client. For us, it's a combination of meeting our climate objectives, but also making the underlying business more viable through the use of sustainable financing. That's been our approach in this area and it's worked so far.

In addition, we've launched a new sustainability loan. As well as small and medium-sized enterprises (SMEs), this is available for smaller sustainability projects of households.

 

PR: As part of its ongoing digital transformation strategy, Bank Windhoek has released a mobile banking app. What role do you see for mobile banking in Namibia's future?

BH: We definitely see the mobile phone as a primary channel for banking globally, especially in the personal banking sector. It's not only convenient for the bank, but for the client as well, as they can bank from anywhere at anytime. In addition to introducing our mobile app, we're evolving to ensure more services are accessible on the app, so that it can become a client's main access point for banking.

As a relationship bank, we also believe personal engagement is very important and, therefore, we're still providing branch services as part of our value proposition for clients. We're also combining the digital experience with call centers, so there's access to help for clients at all times. In Namibia, most people actually have smartphones, but we also offer cell phone banking for those who don't.

PR: In which other areas is Bank Windhoek leading the market through innovation?

BH: We're busy working on a digital transformation program. Essentially, the largest transformation is in terms of our customer channels. Mobile banking is one of those, but we've also introduced new ATMs that are more cash accepting and the ability to use the tap function on banking cards at some of our ATMs. We're looking at creating 24-hour banking and are quite advanced in that process — we'll probably launch 24-hour banking centers in our qualifying branches in December, so that clients have access to channels such as ATMs where they can deposit cash — because Namibia is still quite a cash-based economy — and they have 24-hour access to a physical environment as well. Our new branches of the future will fully take into account the interaction between digital and personal. It's great to have digital services, but you have to consider, even within a physical branch, how technology and people interact. Otherwise, you have customers who find it difficult to migrate.
 

PR: What economic sectors do you see driving forward Namibia's development over the next five years?

BH: One is agriculture, which has done well in these difficult times, and Bank Windhoek has a large market chain in the agricultural sector. Agriculture will continue to play a substantial role in driving the Namibian economy, but we need to look at ways of making it more sustainable and that's a focus for the bank. The mining sector has also performed very well, particularly in terms of diamonds and emerging rare earth minerals. Of course, commodity prices can be quite volatile, but primary industries will continue to play a significant role in Namibia. In addition, all indications point toward a strong recovery in our tourism sector. The fishing industry continues to be a steady contributor to our economy and the retail sector also shows steady growth.

The oil and gas sector will play an increasing role in Namibia based on the new finds that have been made by Shell and TotalEnergies. It's still early days and we're waiting for the final commercial viability of the reserves to be announced, but we're already seeing a lot of activity and international interest around oil and gas. This industry will definitely contribute significantly to the future of Namibia and it's expected to double our growth in gross domestic product. It will also catalyze other industries, including the upstream and downstream ecosystem around oil. Of course, we should bear in mind that it must be managed responsibly and with consideration to the impact on future generations.

Additionally, we're very excited about green hydrogen. Namibia has a natural advantage for producing green hydrogen and is ranked as one of the top-three countries in the world for its production. Green hydrogen and all the activities around it should definitely create impetus in our economic growth and enhanced outcomes for our economy.

PR: With this promising forecast, how do the country's banks intend to support the country's economy growth?

BH: What we're looking at as an industry is public-private partnerships that are aligned and focused on achieving our national objectives. We're looking at how we can partner with the government on this journey into green hydrogen, oil and gas; making sure we're aligned in terms of new banking products and services, understanding that risk is key and ensuring we're proactive in responding to the opportunities.

Of course, we're also considering how we can help our SME sector and its post-COVID pickup. The substantial economic growth that is forecast will help, because it will also catalyze opportunities for these businesses. Developing SMEs with core fundamentals is vital and it's easier said than done. That's really about building up the sustainability muscle of viable businesses — it's not only about the opportunities, it's about how businesses respond to opportunities.

Really understanding the oil ecosystem both upstream and downstream will be critical as well. Understanding all the industries that evolve around green hydrogen, oil and gas, and the opportunities within them, so we can advise and assist our clients.

The role of banks is to provide capital lending, but it's provided at a calculated risk. When we look at lending, we're looking at providing access to finance that is productively used and that is affordable to the borrower. We're assisting our clients in every way we can to help them realize their business objectives. But we're also concerned with how we can help clients transition to green. As a bank, we have the lowest carbon footprint in Africa and one of the lowest in the world. We also participate in national forums, such as the green hydrogen conferences, and various discussions regarding sustainability in the economy. We have a big role to play and we'll continue to ensure that we contribute positively as an institution.

PR: As a female business leader, to what extent are you feeling a wind of change in the empowerment of women in Namibia?

BH: Namibia has made a lot of progress in terms of the representation of women. When I was appointed to this role in 2016, I was the only female managing director in the four-largest commercial banks. Today, four of Namibia's eight banks are led by women. Generally, there's been a significant improvement for women in the Namibian workplace and there are many women in positions of power now, including a female prime minister. The proverbial glass ceiling has been shattered. As pioneers in this regard, we need to make sure that we pave the way for those who come after us. We need to do our very best in making sure the banking sector remains healthy, profitable and relevant, as those who follow will be defined by what we do.
 

PR: How would you summarize your ambitions for Bank Windhoek?

BH: Going forward, our key ambitions continue to be digital transformation: focusing on the interface between technology and people, making that interface easier, transforming our channels so that the client has convenience of digital access and then that more services are available, including, for instance, online access to lending, which is something we're building now. That's critical for us and will set us apart competitively.

We will also continue to focus on growth — as a bank, you need to do well, you need to be a financial steward of resources, you need to get the right returns for investors but, at the same time, you need to be relevant to your country, community and society, making sure that you leave a better planet behind you. We very much believe in that.

We're quite involved in the group's corporate social responsibility foundation: the Capricorn Group Foundation. Bank Windhoek specifically is concerned with all three environmental, social and governance elements. In terms of the environment, that's evidenced by our lending particularly, as well as our establishment of green bonds and different financing options; but we also focus on the social element and giving back to or uplifting communities, especially post-COVID. A lot of people in Namibia have gone through a very difficult time — including schools, children and businesses — so we're playing a role in that respect.

The third element is governance, making sure we conduct business in an ethical way and we're also focused on leadership and skills. We need the right future leaders and the right skills in areas like data science and engineering — the skills needed to transform the traditional way of how we think about business and banking, into to a way that embraces the future. The things that make us succeed today are not the same things that will make us succeed tomorrow, so much of our focus is on ensuring we get the right resources and that we anticipate what our future needs are as much as possible.

Future leadership and talent are very important to us, as well as diversity, equality and inclusion. Female empowerment is one element of that and making sure we have a diverse and representative workplace, which we've made quite a bit of progress on. We're in a competitive industry and the disruptors may not be traditional players, so we need to build a business that has the resilience to respond to any shock in the future. As much as we anticipate and forecast good growth in the economy, we've seen with COVID that we need to remain adaptable.

PR: What would be your final message for our readers?

BH: Namibia is ready to embrace the future, in partnership with the world. From Bank Windhoek's perspective, it continues to be a journey of competitive differentiation, growth and accountability, which includes our responsibility toward the environment.