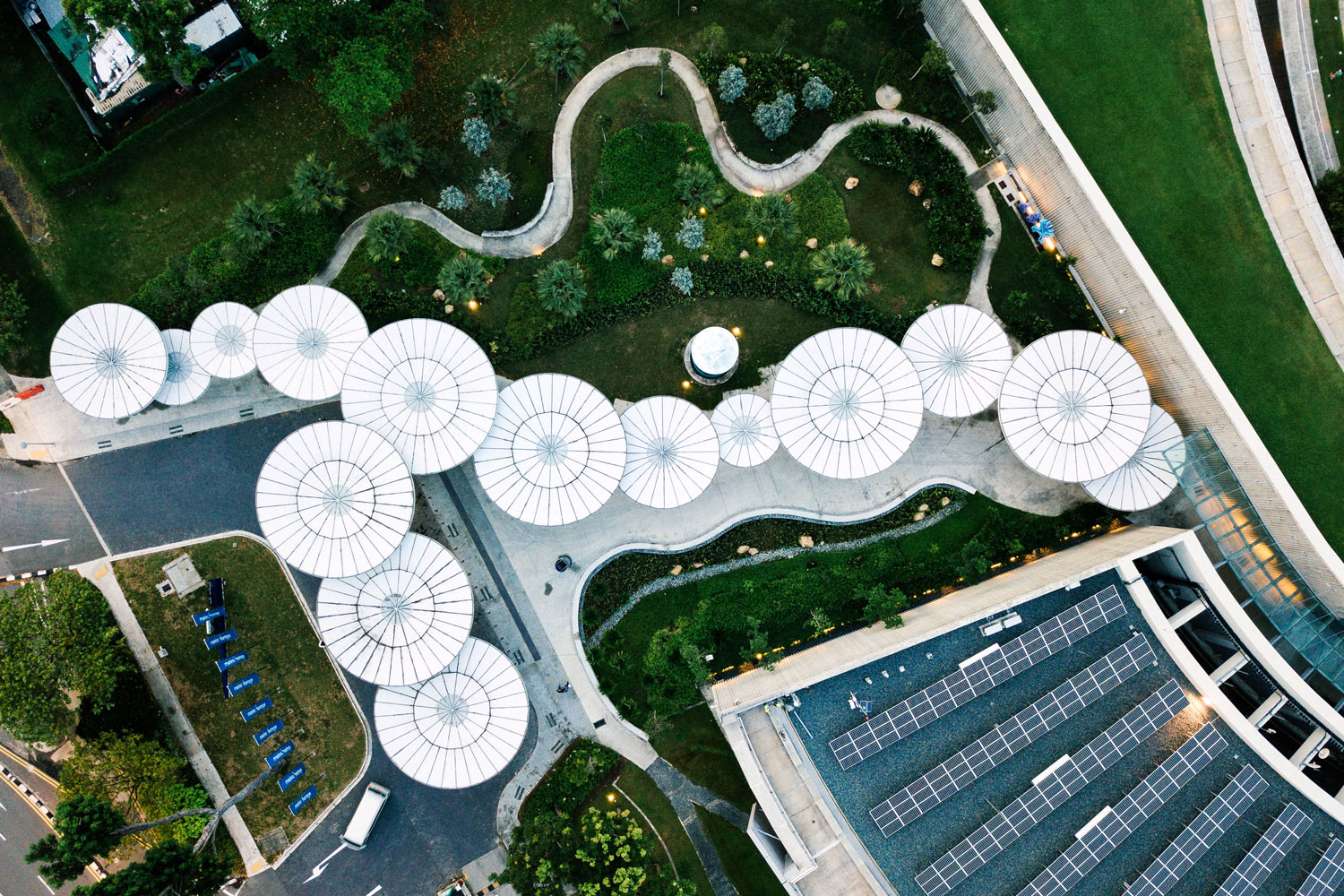 Mar 2020

Interview with Chris Schuler, Managing Director of the BAC Group of Companies
Chris Schuler is Managing Director of the BAC Group of Companies, a leading indoor environment, energy management and electrical contractor, which also has retail outlets and is a renewable energy supplier and retailer. He describes how 2017's hosting of the America's Cup is leading to growth in both construction and tourism in Bermuda, and gives his views on the future of energy on the island.
PR: You have worked on some really iconic buildings, like Juan Swan, the first ten-story building on the island. The recent holding of the America's Cup has really revitalized tourism and brought the world's attention to Bermuda. People are asking how they can do business in Bermuda. Can you please give an overview of BAC, which is now one of the largest companies on the island, and how the momentum of the America's Cup is being captured?
Chris Schuler (CS): We started in the 1950s as a small air-conditioning company. In the 1970s, we grew into a full mechanical company doing large contracts. Since then, we have grown into a group present in multiple industries — fire protection, energy management and electronics — and we own electrical construction company BAC Universal Electric (BUE), for example.
We have been responsible for roughly 90% of mechanical works in the capital city Hamilton, from Waterloo House to Hamilton Princess, the Court House, HSBC and Tucker's Wood Hotel. We are currently negotiating a contract to start work at Morgan's Point and we anticipate being up there for the next couple of years. But we are not only a contractor, we are also a retailer. We have a showroom and we sell multiple products throughout the island. We have a supply house that sells pipes, fittings and so on as well.
As far as the America's Cup goes, it was absolutely fabulous for the island. You cannot buy that kind of marketing. For what it cost the island, I think it is well worth it. We have done some work for them, not a very large project, but we helped supply a lot of the plumbing and electronics. It has been good for a lot of the smaller contractors too. For the last six months, the island has been rather busy and there are a lot of large projects coming up, such as St. George's Hotel, Morgan's Point and the airport.
PR: How do you view the government's focus on tourism as a catalyst for growth in the economy?
CS: I have been here almost 30 years and tourism has always been an issue — it has struggled. The heyday for tourism was in the early 1980s. Since then, it has been fairly stagnant or even declined. People complain that it is too expensive, but in reality, it compares to New York, Paris or the Caribbean. People want value for money and they want to be treated well — I think Bermuda is very good at that. The island is beautiful and very close to the US. It is easily accessible, very safe and a beautiful place! I've been to a lot of islands in the Caribbean and nothing compares to Bermuda.
We get a lot of contractors from North America here, who complain about doing work in the Caribbean —and we say that we are not anything like the Caribbean, in terms of doing business and tourism. We do struggle slightly in the winter months with tourism, but there is still great weather and we still can offer a lot in those months.
PR: Bermuda is embracing a lot of new and renewable technologies, according to Premier Michael Dunkley. You work with sola- and fiber optics. Can you tell us about your expansion strategies for these technologies and how they are being rolled out on the island?
CS: We have been involved in the renewable energy business for the last ten years. We have done some work with wind turbines and installed a lot of solar. At the moment, we are working with the airport to deploy a new 6MW solar farm there. I see Bermuda as having a lot of potential in this area. We need, however, government assistance.
Regulations need to be developed and shouldn't hold us back. Currently, government is not providing enough incentives for people to buy solar and only about 1,000 homes on the island use it. The current problem is that the payback is too great. They have to sort out the buyback-rate for residences and they are working on this.
PR: You are also working with energy storage?
CS: We do have a lot of energy storage around town. We recently received a request for proposal from the utility Bermuda Electric Light Company for battery storage, for example. We have a lot of sun here and the energy needs to be stored!
PR: What is the future for the island's use of liquid natural gas?
CS: I am not sure exactly where the liquid natural gas sector is heading, but we are trying to bring in some co-generation systems, with which you can basically have 24/7 energy usage. It is a very worthwhile investment that works for places that are constantly running, such as hospitals. You do need the fuel to power the generator, like diesel, but if you could use propane or liquid natural gas, it would be a lot better.
PR: How important to you are partnerships with large US companies looking to move into Bermuda? What other partnerships would you be interested in having?
CS: We have partnerships with a number of US and Japanese firms, for example, we are the official distributor of Panasonic. We distribute products that truly address the needs of the community, such as air conditioners and dehumidifiers.
PR: Do you have any expansion plans?
CS: Now we have acquired BUE, we want to bring these guys into our offices. We own neighboring properties and want to expand our showroom, have a lighting showroom and move further into the retail sector. We also want to really increase our solar market in the next five years.
PR: When we talked to many ministers and the premier, they spoke largely about jobs and job creation. How many people do you employ and, as a market leader, how important is it for you to provide jobs, improve skills and drive innovation?
CS: We employ close to 250 people. Taking care of our staff is very important to us and we have many long-term employees. Over 90% of our employees are Bermudians. We are a pretty close-knit community and we take care of ourselves and Bermuda. We are going more mobile, using advanced software and technologies. For example, our engineers will soon be carrying payment devices with them when they service your air conditioner or plumbing, so you can pay right there with your credit card.
PR: Do you carry out training yourselves?
CS: We do a lot of training ourselves, yes. We have worked with the government, over the years, to invest in plumbing and electronics education for a lot of young people. Without your employees, you are nothing. I think, unfortunately, Bermuda in general, is not very good at vocational training. It is something that needs to be looked at more. It is, sometimes, tough to get people to be interested in plumbing and electronics, but it can be a good career.
PR: Having now visited Bermuda, we have been remarkably impressed at the people, the beauty of the island, the infrastructure and the potential of the economy. What makes you most proud about Bermuda?
CS: I am very proud of Bermuda. The foundation to its success is how fantastic the people are. It is a small place, but it has a lot of potential.
PR: What would be your message to potential investors in Bermuda?
CS: I want people to come to Bermuda and to do business here. The America's Cup and the associated marketing will lead to so many to us. We need to bring people's attention to our strategic location, how wonderful the island is, how great the people are and that the weather is fantastic