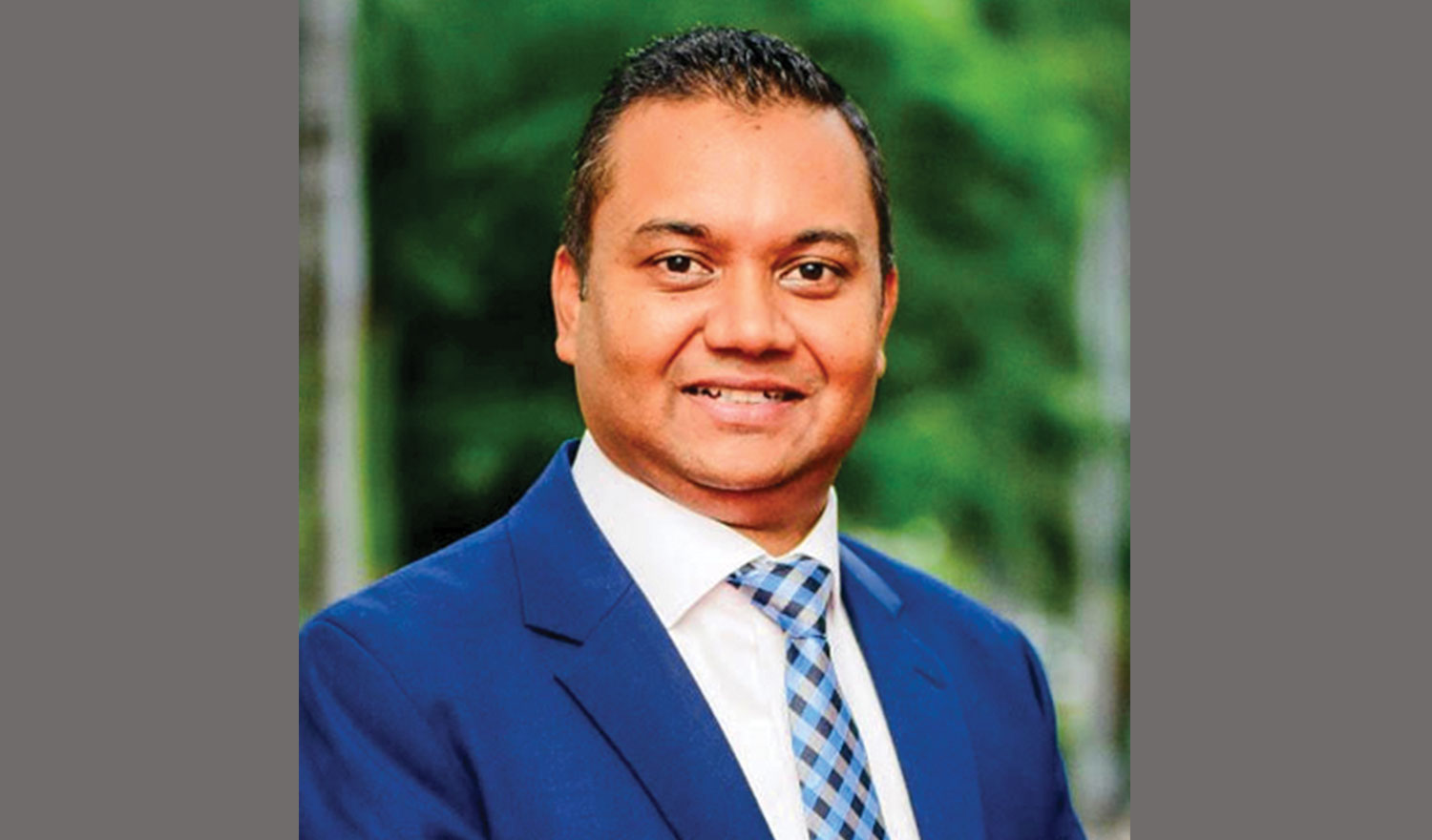 Jan 2022

Interview with Deepak Balgobin, Minister of Information Technology, Communication and Innovation

Prisma Reports (PR): With regard to the digital economy, can you explain the key elements of your Digital Mauritius strategy?

Deepak Balgobin (DB): We have a comprehensive strategy regarding the digitalization of the entire country. Our digital government transformation strategy that runs from 2018 to 2022 is well underway and includes the digitalization of our entire civil service. This will provide better access for our citizens. We also have a strategy for 2030 that will enable a modern, technology-driven society and another strategy for digital artificial intelligence. All three of these plans will work together to take us to a digital Mauritius.

On Jan. 1, the president made a speech laying out our strategy for the next five years. We are a small country, and we are looking mostly to Estonia and Singapore for inspiration in this transition. We have around 130 e-services that have been created already. These include applications for permits, drivers' licenses and so on. We have also launched our InfoHighway platform, which is a secure data exchange platform that allows government institutions to exchange information. So, a citizen who wants to apply for a personalized number plate, for example, can register on the service and then if they want another service later, such as an application for a passport, they are already registered so we don't have to duplicate our efforts. It will provide easier access and less hassle.

We are very keen on smart mobile apps that allow people to easily access information. One example is an app that provides information on extreme weather and what steps need to be taken. We are also involved in a big e-health project that saves people time. If you have an x-ray taken, it goes online immediately and, as you move around the island, your health record can go with you. All our hospitals will be linked.

Soon we will take our artificial intelligence strategy to parliament. This is new for us and we want to create a council to explore this area. There will be a legal framework and we will have researchers as well. It is important with regard to digitalization that we be well connected and we are among the rare countries that have converted to fiber broadband 100%. Mauritius has two optical fiber submarine cable connections — the South Africa Far East (SAFE) and the Lower Indian Ocean Network (LION) — as well as the Mauritius and Rodrigues Submarine (MARS) cable. This year we will add two more cables, so that local providers will have more choices for internet connection and this should bring competition to the field and may reduce prices. This will be benefit both investors and the general population.

(PR): How is the Ministry of Information Technology, Communication and Innovation addressing the broad topic of innovation? 

(DB): Innovation is very important and, therefore, we have created a portfolio of innovation. The Mauritius Research Council has recently been revamped into the Mauritius Research and Innovation Council (MRIC), which falls under my ministry.

One of the main responsibilities is managing the fund that goes along with that council. $2.62 million has been given to this institution to provide grants to fund startups and small- and medium-sized enterprises (SMEs), because that's where we see a lot of value. We have the money and the framework, so a startup that engages in innovative services or products can be supported in bringing their idea to fruition — we encourage startups to come here and innovate.

We also have a national SME incubator scheme that empowers incubators and startups in development work. To further promote a culture of innovation, we have made many links with institutions to build capacity. For example, we have had international partnerships for research in robotics, blockchain, artificial intelligence (AI) and cloud computing. As an illustration, one local university has partnered with a university in France that offers courses in AI and robotics at a master's level.

In addition, we offer matching grants for innovative projects where half of the funding comes from the MRIC and the second half comes from a private company. This is the best way to be sure the result is used in real life. We want to promote research and development, not research for the sake of research. Also, prior to the new regulation, what was derived from the work partly belonged to the government. With the new regulation, the whole belongs to the organization or person who did the work. The government doesn't take anything — and that is unheard of anywhere else in the world.

(PR): How is Mauritius approaching and leveraging fintech and blockchain? 

(DB): Blockchain is a technology that can't be tampered with. It has applications in all areas and there are many use cases, especially in government. We are investing in blockchain to build the next generation of a state land register. It is very important to have a register that includes all land occupation and use information, and to know what land is being used illegally. Blockchain technology will help us understand our current position and how well we are developing our land. We can't develop forever, eventually we won't have any land left, so blockchain will help us monitor and preserve state land in a better way. This is happening now.

What is nice about blockchain is that you can also use it to build fintech and we are now talking about cryptocurrencies. The president has mentioned that the Bank of Mauritius is developing modern technology such as technology-driven payment systems and that will help with online payments and purchases. We are moving toward a cashless society and my ministry is involved with that at the technical level.

If someone wants to experiment with a new fintech product, there is no legal framework for this type of activity and the majority of countries don't allow this type of process. But a company can come here and apply to the Economic Development Board Mauritius for a regulatory license. The board will examine the application and determine if the product can be developed and tested. Once it works, then it can be deployed here if the required laws are followed. Most companies who have applied for this type of license are tech companies and at least ten companies are currently experimenting with crypto and virtual currencies and cashless payments in Mauritius.

Also, we have a data protection office in my ministry. It has updated and amended the law so that we have a new data protection act. We are advanced in this area: we are among the first countries to align with the European Union's General Data Protection Regulation principles and have applied to be on its list of secure third countries. If a U.S.-based company wants to come here, we are equipped to safeguard their data in line with international regulations and principles.

(PR): The U.S. is still the leader in technology and in startup investment. How do you see your role with international partners, particularly from the U.S.?

(DB): If U.S. companies want to invest here, we are open to that. As I said, we are stable and our institutions are strong. In terms of technology, we have 150% mobile penetration, everyone is well connected and more than 90% of the country has a high broadband internet connection. We are also already working on 5G, which is being tested now, and we will be one of the first countries to adopt that. Plus, the Economic Development Board has a regulatory sandbox license that offers the possibility for investors to come here and conduct business easily. It should also be noted that Mauritius is a very safe country — for instance, we have covered our public spaces with cameras as part of a safe city project. Overall, we are developing quickly.

(PR):  There is a global demand for science, technology, engineering and mathematics talent. How do you attract and retain Mauritian talent?

(DB): We have a shortage in this sector. We have many information technology (IT) companies, both local and international, and all our talent of this type is already employed. We have put incentives in place and would like to make the country a knowledge hub by inviting foreign institutions, such as universities, to set up here so that our people don't need to travel abroad for education. As I previously said, we cooperate with foreign institutions in the fields of robotics and AI, which is of great interest. We also have three Mauritius polytechnics now: one is dedicated to IT and related education. We train students in the field so that they can then enter the job market. In the past, there was demand but we didn't have the right education in place — we are trying to mitigate the mismatch by training our young people in new sectors and emerging fields and guiding them toward the needs of the future.

We are also working with companies like IBM and Microsoft at a high level. Two years ago, the prime minister announced a special fund to attract foreign professors to our universities. This is new so we are still taking steps in that direction.

We are one of the few countries where transportation to primary school is free, school is free and food at school is free. When students move to secondary school, they are given books and tablets for free, and poorer families get supplies and uniforms for free. When they move on to university, public universities are also free. So, we are building our talent from the start.