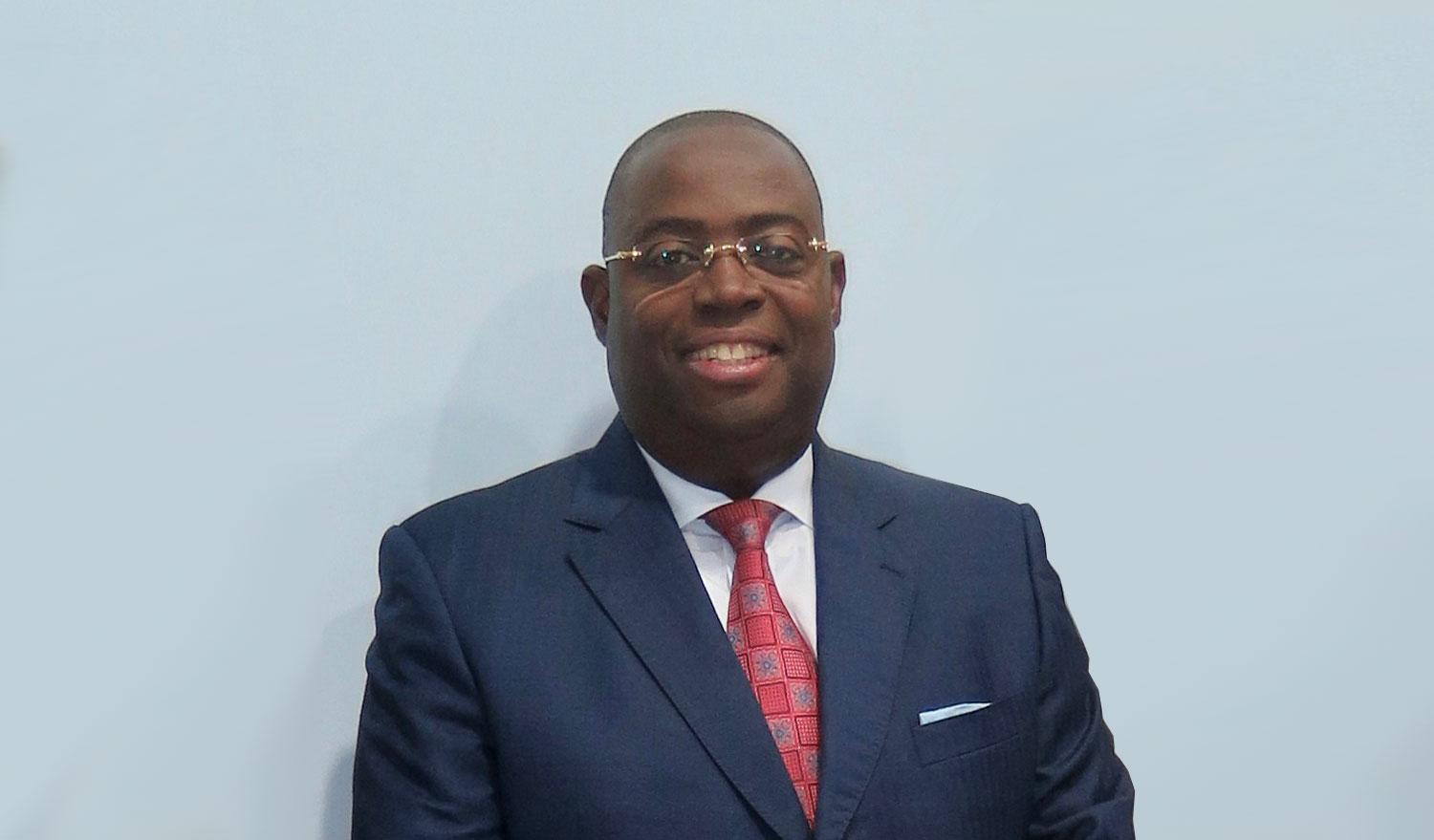 Mar 2020

Interview with Eng. Bráulio de Brito, CEO & Chairman, Tradinter, Luanda, Angola

Prisma Reports (PR): Africa is becoming an increasingly attractive destination for foreign investment, both for advanced and emerging economies and, as Barack Obama stated, Africa is the continent with the greatest potential. What has influenced these changes and what is making Africa more attractive these days?

Bráulio de Brito (BDB): One of the catalysts of this attraction is the wave of change that we are starting to see, the departure of the massive civil wars and political social events that were prevalent not long ago in Africa. The term democracy is becoming more and more common in the sense that countries are right now allowed to have free elections and African leaders seem to be coming together to embrace their own countries, their own land and their own continent. That obviously brings stability and with stability comes business opportunities for the respective countries. Especially when looking into agriculture, Africa has vast available land for agriculture and this is definitely one of the sectors with the biggest potential that Africa can offer to investors. The great potential lays in the fact that Africa can first of all feed itself, and second bring foreign investors for the development of agriculture and consequently export the returns of their businesses. In summary, I would like to say that it is the wave of stability we are starting to see within the continent and the vast amount of natural resources that makes Africa more attractive these days.

(PR): Christine Lagarde, Managing Director of the International Monetary Fund said that the 3 major challenges Africa faces are to build people, build infrastructure and build institutions. How do you evaluate the progress made in Angola?

(BDB): Those three elements are recognized by everyone, and Angola is no different. President Lourenço made it very clear that some of his main objectives are to build people, increase education and improve the health system. We are starting to see the message in Angola. It is still too early to see the results; however, I personally also believe very strongly that the base for growth in Angola lays in the people. It is true that Angola has a lack of skilled human capital. We tend to see a large number of them in the oil and gas sector but outside there is a huge gap. We still need to improve our academic system; we have quite a few universities, lots of schools but they need a big wave of improvement. Not only an improvement in infrastructure, but also academic; the improvement of the standards of education. At the end it is all about the people. We need to build the basics for proper growth.

(PR): When president Lourenço took over he promised to continue to diversify the economy and identified the private sector as the engine of growth of the Angolan economy. He pledged to have a more conducive business environment and we have already seen a jump of 7 spots in the World Bank's Ease of Doing Business Index in 2018. In the sector, the new energy legislation and more favorable investment terms have already stimulated the interest of international operators. How would you describe the business and investment environment in Angola, especially in regards to the oil and gas sector?

(BDB): The business environment in Angola, outside the oil and gas sector, has been stable; it has neither suffered nor been fantastic. We all know that doing business in Angola is not as easy as in other places despite the goodwill of other people. Nevertheless, we have seen that people still invest in Angola. The country, generally speaking, is a good place to live in despite the different challenges and difficulties it is presented with. The issue of repatriation of funds was never a true concern for many years. It was only during the latest financial crisis when the oil prices came down that we started to have a problem here. We have not seen a lack of interest in doing business in Angola despite all the challenges.

As far as oil and gas business is concerned, Angola has been Africa's second biggest producer for many years. During the "boom times" when the oil price was very high, we saw lots of investments and tremendous development of the Angolan oil and gas industry. We also saw the introduction of new technology; Angola was a test base for new technologies in oil and gas, so we as a country had a huge possibility to develop people. We had lots of joint ventures between Angolan and foreign entities, which brought improvement, technologies, innovation and know-how to the country. The oil and gas sector has been stable, investment has been strong, and all the major investors saw that Angola had huge potential. We, as Angolans, saw opportunities for the growth of our people and the development of technology. Angola was well positioned to grow well, and fast. The business environment was not too bad, it is true it was challenging before the oil crisis and now it is even more challenging, however it is very promising at the same time.

The regulatory framework is being reformed and we have a new foreign investment law that shows the willingness to change and improve. The visa criteria has changed drastically, being this also very helpful for doing business in our country. I believe that the remaining issues that we face will be resolved soon. We are starting now a new era and it looks promising. International institutions are paying attention to Angola. We, Angolans, are very excited for the changes and improvements. We see the wave of patriotism and enthusiasm from the business community. As the Chairman of the Association of Service Providers of the Angolan Oil & Gas Industry (AECIPA) and Chairman of the UK-Angola Chamber of Commerce, I have started to see renewed interest again. People want to know more about Angola; they keep on asking if it is the right time to come back. I definitely think it is the perfect moment.

(PR): Carlos Saturnino, CEO of Sonangol, recently said that Angola aims for an increase of around 250,000 bpd in oil production by 2020. What are your expectations in regards to this?

(BDB): Those are challenging numbers. For the last few years we did not see much investment within the oil and gas industry. What we saw was basically a production mode – the major fields at full capacity making Angola produce 1.6 million average per year. Unfortunately, we haven't seen the required developments and work associated with ensuring a raise of the production. As we all know, production declines can be stable for a couple of years or so, however the natural tendency of a reservoir is to decline. As long as there are reserves we need to work and ensure that the production is in line with the level of the reserves that are identified. There was a law in the oil and gas investment regime that should have taken place for Angola to benefit from the full potential of its reserves. The numbers are there, as are the challenges and we all know what is required – more investment. We need investment in order to rework on the existing producing fields and more exploration work which can potentially bring new fields. This, in turn, will generate new investments and opportunities.

There is work being done to review the regulatory framework of the oil and gas sector. There is also work being done to better monetize gas, and this is a massive incentive as there was a bottleneck for many of the operators, on how best to utilize the gas. The strategy of refurbishing the Luanda refinery and building a couple of others throughout the country will be a massive game changer. Eventually, we will stop wasting our international currency reserves on buying refined products, as we will be producing them within the country and potentially even marketing some of it. We can see a fantastic path going forward.

(PR): Mr. Noumouke Kaba, vice-president of the Association of Service Providers of the Angolan Oil and Gas Industry explained that being a cyclical industry, the price decline affects the entire production chain quickly, but the improvements take longer to impact all the players. But he said you expect to see improvements in the second part of the year, and that you are very optimistic about the sector. Are you noticing the improvements already? What are your expectations for the end of 2018?

(BDB): Regarding the oil and gas industry, we never expected the turnaround before 2018; we expect it mostly likely towards the second half of 2019 or even early 2020 which is when we should start seeing some changes. Over the last two or three years most of the oil and gas companies around the world "right sized", which means that you make your operations look better, fitter and slimmer. Once this happens, it forces the re-investment to take longer because people take time to make a decision and once they make a decision they will implement it slowly, step by step because of fear. As for the technology that was once implemented in Angola, unfortunately many of these have been withdrawn. Once new opportunities arrive, people will need to decide if they want to bring the technology back or not. Surely it all takes time. Contracts will need to be awarded by the concessionaire, Sonangol, and we haven't seen any major contracts being awarded yet. We know that they are in process and once we see the first works coming out then we will start seeing a turnaround. The ambience is promising. Taking into account the improvements that are being carried out within the regulatory framework, there is more control and things are becoming more transparent. Some decision makers were forced to take responsibility for their actions. Things are getting better, there is a shift in the way of thinking. We all know what has to be done, and the key issues have been identified, the objectives have been put forward and now we just need to execute. This is where the real challenge lies.

(PR): Tradinter's vision is to be the preferred choice and the most trusted and respected company within the oil and gas services industry. What is your value proposition, what are your competitive advantages?

(BDB): When we started, the vision and strategy was to take advantage of the law requirements of doing business in Angola. In order for anyone to enter the business environment, a local partner was required. Most of us came from the oil and gas industry, so we thought that we could be a strategic partner for people looking at the sector in Angola. We were successful in some partnerships, which are still going on. But as we evolve, acquire skills and gain more autonomy and confidence we are seeing that Tradinter is evolving to be a standalone oil and gas services company, which is what we always wanted. As native Angolans with tremendous international oil and gas experience whereby most of our key stakeholders have worked overseas for international companies, we believe that we offer this differentiation. We understand how the business works from both sides; from the Western perspective and from the Angolan perspective. We are well positioned to support any company in any way meaning to enter Angola or to develop their business here. Furthermore, we showed that we are able to go abroad, convince a partner to enter the Angolan market and support it. We are now trying to evolve, from being a partner to becoming a standalone oil and gas services company. In order for this to happen, we still need to grow a lot more and improve our financial capabilities so that we will be able to cooperate with the major companies, otherwise we will not be capable to reach them and we will need to continue the service for small-to-medium sized companies. We want to evolve to become a more significant company in this sector. Soon, we will set up our own local manufacturing plant. This is definitely the way we are heading as a standalone oil and gas services company. We will continue to provide support for companies starting in Angola, but we will also support the government's vision of increasing manufacturing within the country, adding value locally and developing people.

(PR): Tradinter offers consulting and guidance services for foreign investors and companies looking for business opportunities in Angola. What one-stop shop services can an investor/businessman find in Tradinter?

(BDB): For the physical arrival of any person, we offer logistic services. We help people and companies to settle in the country and, above all, we offer the know-how when it comes to doing business in Angola. This has been one of our major differentiators with regards to someone arriving to Angola – What to do now? Where to go? Where can I find an office? How do I open a company in Angola? Do I need a local partner? We provide all of those supporting and navigation services. We also offer industrial cleaning along with one of our joint ventures. Every single offshore operation needs compressors, tanks, cargo which moves oil and gas and also cleaning, which is mandatory, all this can be found within our service scope. We also offer paintings, protection of buildings, the coating of the facilities, which again are mandatory in this field of services. We do it on a regular basis. Those are the services we can offer. As aforementioned, we are in the process of setting up a local manufacturing plant which will also do cladding – a technology where the pipelines are protected from inside. Traditionally, pipelines that are laid down onshore are protected from the outside against corrosion, high temperatures, the impact of salt water, etc. However, there is a more competitive technology that is been more and more used within the industry. We want to become pioneers in Angola with this technology, which could also be a game-changer for the country's oil and gas industry.

(PR): In May 2017 you established a collaboration with NRC. Are you open to more partnerships with American companies?

(BDB): We are open, but it needs to be something in which we see a fantastic value. Our strategy and vision is to evolve and become a standalone service provider within the oil and gas industry. Not just in Angola but in the region, so if it is a partnership that will bring that opportunity to expand our businesses the answer is 'Yes, we would consider it for sure!' We would also consider broadening our scope regionally, for example into Mozambique or São Tomé where we are planning to open offices there.

(PR): President Lourenço said that Angola will give priority to important partners such as the US, marking 2018 a quarter of a century of diplomatic relations between the two countries. US companies maintain a solid position in the O&G market, with Chevron and ExxonMobil representing a third of national production. In what areas would you like to see closer collaborations?

(BDB): Almost every nation would like to see stronger relations and cooperation with the US with regards to the business environment, and Angola is no exception. The US offers technology, knowledge and skilled people, and these are the factors that Angola needs right now. We see that both governments are working towards that, the US has a very strong representation here in Angola and we see that there is work in that direction. I personally believe that we will see more and more improvement between both countries as far as business is concerned.

(PR): You have more than 15 years of executive experience in oil companies, both abroad and in Angola, and were named "The Oil & Gas Year Angola 2016 – Man of the Year. What is the impact you would like to create in Angola?

(BDB:): I want to help develop Angolans. I have been very fortunate, I have been able to study and work abroad and I can say that thanks to that I have acquired skills that probably the average Angolan cannot, so it would be very unfair to keep them with me solely. One of my objectives in life is to help develop as many Angolans as I can, either by employing them or by helping people to be in the position to improve their own skills, facilitate opportunities and create businesses. I want my work within AECIPA and the UK-Angola Chamber of Commerce to help people to grow. Helping people to grow and growing the business are my main objectives in life. When I say that I want to see Tradinter as the services company of choice or partner of choice I do not just mean it theoretically. What I want to transmit is the vision and the strategy and I am working to ensure that this vision happens. I want to see Angola become a better country for the future generations.