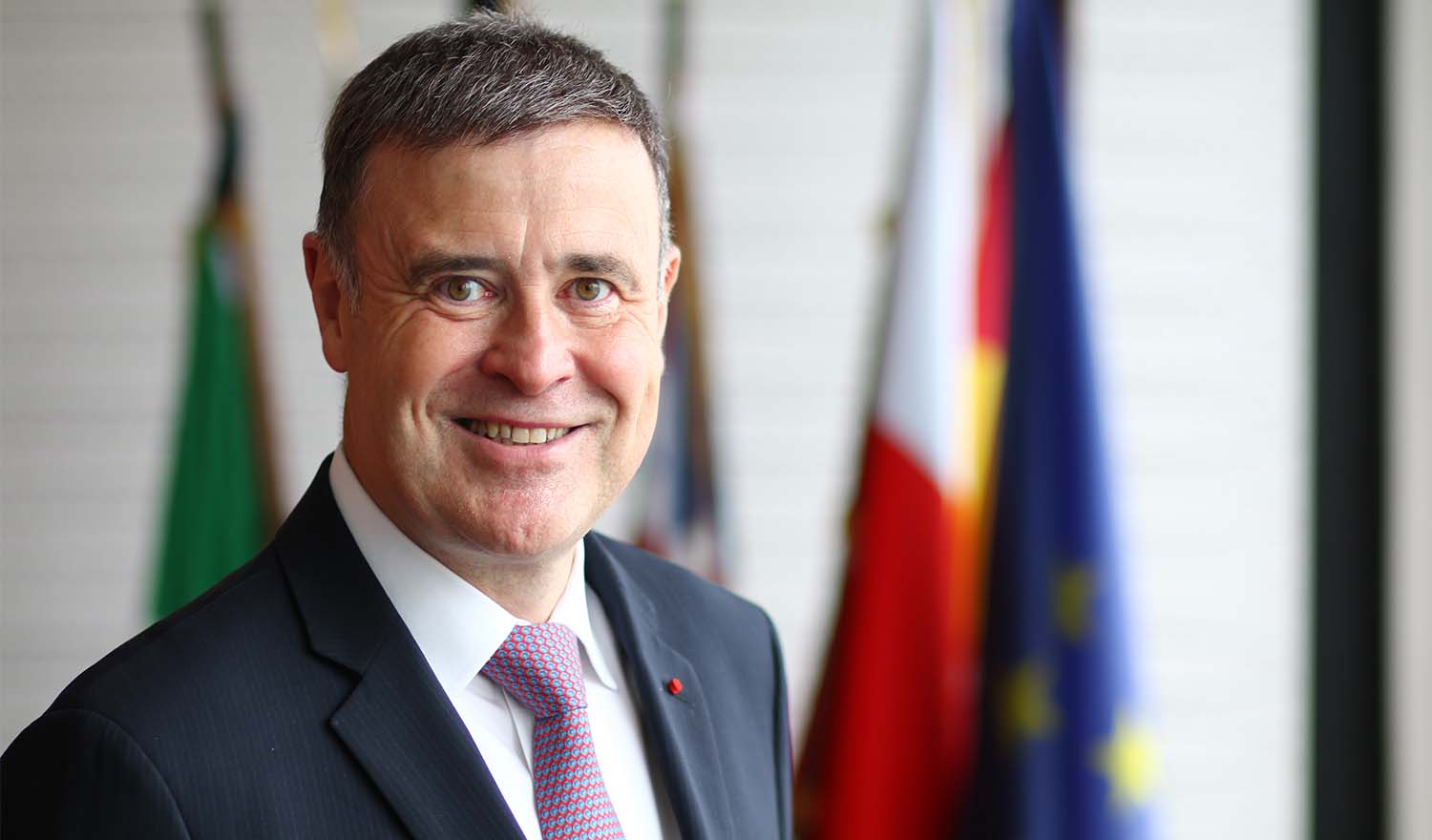 Jun 2021

Interview with Frank Bournois, Dean and Executive President, ESCP Business School

Prisma Reports (PR): I would like to begin today's interview with what might be considered 'an elevator pitch' in the business world. How would you sum up the 'essence' of ESCP Business School and what makes it unique? What values and ethos does ESCP stand for?

Frank Bournois (FB): ESCP is a European leader in the area of business schools, because we know how to mix cultural pluralism and interdisciplinarity to help students develop better understanding of global issues. Our mission is to educate students with a European approach, in which business, society and politics are intertwined, which essentially is what foreign policy is about. We do it in a very specific model, in a 'PHYGITAL' model, physical and digital. We have currently 6 campuses in Europe to do this. We teach students with unique programmes in intercultural management.

(PR): As Europe's oldest business school, ESCP celebrated 200 years of history in 2019 across its six campuses. Little did we all know then that soon we would be thrust into a whirlpool of change and uncertainty. How would you characterize ESCP's experience during the pandemic? What specific challenges did you face as a pan-European school with 6 campuses, and what opportunities emerged as a result?

(FB): We are the only true pan-European business school, with six campuses in Europe, in Madrid, Turin, Warsaw, Berlin, London and Paris. ESCP stands for academic Excellence, Singularity, meaning that the students must learn physically and digitally on all campuses, Creativity, as the school has been always created, and Pluralism, meaning the variety of the European community. When we take a closer look on the management of the school during the pandemic, the school immediately adapted to digital teaching. Then, we invested a lot in a 'PHYGITAL' factory, which is supporting the faculty to also create digital modules for companies and digital education. During the pandemic we went with a strong acceleration of teaching. We encouraged and fostered digital transformation. However, we do not believe in an entirely digital offer for education in management. We are using digital technology to innovate in pedagogy and we think that it is very good, but we believe in 2040. 2040 is not just the year, but for ESCP translates into our goal of having a minimum of 20 percent digital classes and a minimum of 40 percent physical classes. If digital and physical go together, physical remains one of the key values of learning on our different campuses with faculty and business leaders, as they are living the real life in the different countries of Europe.

(PR): Now more than ever before, corporations are valued for their contributions to social development and global sustainability. What is ESCP's strategy to produce the socially responsible leaders and managers of tomorrow, which global corporations need?

(FB): The vision of the ESCP is about educating future leaders regarding the European approach of management. A very important topic at the moment is the ESG approach, standing for Environmental Societal Governance. There are students who are really committed to sustainability. They want to see more in their school than lessons and talks about sustainability. This is why we have an Associate Dean for Sustainability and circular economy. Sustainability is not just a course or an elective. It covers anything that we teach in the school. This is fundamental; that we train the future leaders for these challenges. We train them alongside companies, which themselves are also very committed in that regard. We have a special chair in circular economy, doing that with Deloitte and other advisory firms.

 

(PR): Globalization has opened the doors for institutions of higher learning to build strong international networks and created opportunities to bridge continents in collaborative research and other global outreach programs. How would you describe ESCP's global footprint today and what are your international ambitions for the future?

(FB): In the presence of ESCP around the world, our school has developed remarkable partnerships. We are working with many people around Europe, but we would also do this in several other continents where we have strategic partnerships. In Asia, we are working with 4 very important institutions, like the China European and International Business School (CEIBS). In North America, we do a lot in connection with Cornell University, MIT and University of Technology of Austin. We do not want to have too many partnerships, but we want to have the best possible ones. People that we go deep with also share common values with us. Business must not be understood in the future in its very small original meaning, but as an idea connected to various areas and business actors. The idea for ESCP is to have best partners, where other students can go and exchange. We remain very European without campuses. In Europe, we are at a place we know as home and we run our own campus. On the other continents, we have best partnerships.