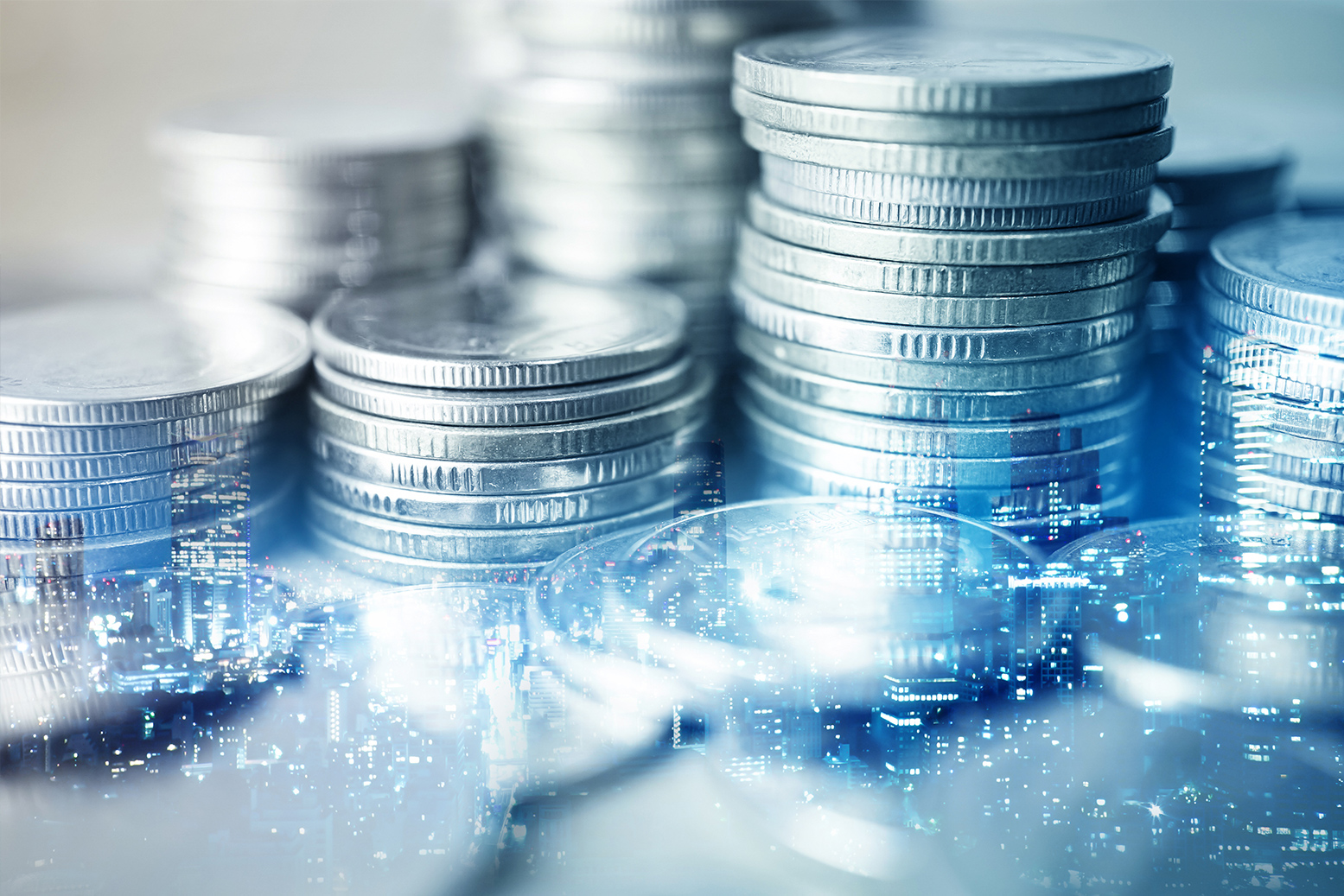 Mar 2020

Interview with Gregory A. Wojciechowski, President and CEO of the Bermuda Stock Exchange (BSX)
Gregory A. Wojciechowski, President and CEO of the Bermuda Stock Exchange (BSX), explains why the exchange is so successful and how it is developing for the future
PR: You had a record year with insurance-linked securities (ILS) in 2016, which saw 61 new companies and US$6.16-billion returns in capital. What is your secret of success?
Gregory A. Wojciechowski (GAW): ILS has been one of the things that prove we are a niche exchange player. I should probably begin by talking about what gives us the ability to take advantage of new and evolved opportunities in Bermuda. Firstly, I need to share what differentiates the BSX from a lot of other smaller countries and smaller markets — we do have a domestic capital market here. When we started reenergizing the BSX back in the early 1990's, our goal was to put internationally recognized standards of operation around the exchange platform. Largely, this was to protect local investors and fortify the domestic capital market. We wanted to help continue accelerating its development so that it can be used as an alternative source of financing to institutional financing in Bermuda. Exactly what you would expect any larger jurisdiction to do. We have spent a lot of time and energy on this.
Because we are a smaller organization, a lot of this has been done organically. We spent considerable time making sure that our regulatory framework was accurate and fit for purpose for the market that we are serving. We wanted to make sure that we had the best backburner technology that we could afford. Back then, when we looked at this, there was a pretty big migration in the exchange world — away from trading floors to electronic platforms. That seemed to fit us perfectly, as we are geographically isolated. We do not have the volumes and size to actually need a trading floor. We, therefore, took quite a different approach to some of our competitors in other countries.
If you look at what we do at the BSX, we do everything you would expect to see at the London Stock Exchange or New York Stock Exchange. We provide the framework for companies to come, to be listed, to help raise capital — and then trade in the secondary market. We provide regulation around the traders that access the market on behalf of investors. We also offer very important trade-matching and post-trade services. We make sure that the buyer gets good title to the stock and the seller gets the money — in other words, that the contractual obligations are met. These are fundamental aspects to ensure the smooth operation of a capital market.
Because of the things we have in place, we can operate a small market on a sophisticated level. We cannot apologize for the size of our market but we would have to apologize if our market did not do the fundamental things necessary of a healthy market. How we have proven this is that we have received fantastic recognitions from international regulators and financial organizations, and, also, we are able to leverage our platform, to take advantage of innovative and opportunistic ideas.
PR: How does BSX connect with Bermuda's wider political and business communities?
GAW: It is really important for us to ensure that BSX continuously works in the healthy way that it is at the moment. There is a lot of work involved in this and the exchange is, ultimately, closely knitted together with the social fabric of the country. We touch every piece of business that happens in Bermuda. The Bermuda Monetary Authority (BMA) regulates us, so we have to be constantly aware of fiscal policies. We have to be aligned with the government's policies. Our stock exchange, as in most developed countries, runs independently from the government — this is a good thing, because the capital market should remain in the private sector. There are pieces of the financial sector that we have to leverage, we have to provide clearing services for the trades done on the exchange and so, we use the banks as the financial institutions to help us with this.
In every piece of business in Bermuda, the BSX plays some kind of role. We are, more or less, a public utility of the country. We are the plumbing of the financial services of Bermuda. Bermudians and the foreign-investor community need to understand the value of our exchange and the value we give to the economy. We built the BSX knowing that there was a societal and commercial need for it in Bermuda. Simultaneously, we have to ensure that internationally, in terms of regulation, we remain compliant. At all times, we wish to maintain and ensure full membership of the World Federation of Exchanges (WFE). This is the body that sets regulations for good standards of operation of international exchanges.
We are, in fact, the smallest full member of the WFE. In order to achieve this remarkable status, you have to, firstly, have a fully deployed stock exchange. Secondly, an exchange has to be relevant to the domestic economy. We are not trading hundreds of trades a day, we do not have billions of dollars of turnover, but in a country of 60,000, with a GDP of $5.5 billion, you have to remain within this ambit. In this sense, we have 12 companies in the public domain, who have thousands of shareholders.
These companies have a market capitalization of roughly $2.5 billion. If you look at how we are structured — with listings, trading clearance, settlements and a service called the national securities deposit, which does full background checks — we are a fully functional, strong and solid exchange. We currently have over 5,000 active trading accounts in the Bermuda Security Depository and the market capitalization of the stock there is nearing $1 billion. When I look at those numbers, in comparison with the country's GDP, that is a reason to have a stock exchange here.
PR: Is it true your accumulative market capitalization last year was over US$340 billion?
GAW: Yes. The reason why we have achieved everything that we have, is because BSX is predicated on a secure and well-structured domestic capital market model. I believe that we can continuously develop the domestic capital market and we will always be remarkably focused on how we can keep driving Bermuda forward. In the meantime, opportunities arise. We have been appointed as a designated offshore-securities market by the US Securities and Exchange Commission and the UK's Financial Conduct Authority. We have also been recognized by the tax authorities of Australia, Ireland and Canada. All these things speak to the fact that our regulatory philosophy and operating infrastructure are legitimate and meet international standards. On top of all this, we have received international awards.
All of these things have allowed us to start looking at how we can continue to develop our business. There probably will not be a lot more growth necessarily in the domestic market for domestic companies. We did start to look at domestic services, such as the asset-management sector. Bermuda is still well known as a solid domicile for asset-management-type funds. A lot of funds domicile here and a lot of the structures require listing services. Of our nearly 800 securities, about 300 are fund structures. We have also worked with structured products, such as structured debt, to provide listing services for these. We have a lot of equity-derivative warrants that list here and we are seeing incredibly increasing interest from Europe and Latin America for listing corporate or sovereign debt in Bermuda.
Roughly ten years ago, there was some real, fundamental changes happening in the reinsurance industry and how it seeks and finds capital. The traditional way in which capital was seeking investment into reinsurance started to shift. This happened for a number of reasons, for example, after the global financial crisis, investors were looking for yield and asset classes, Bermuda was at the right time, re-engineering its legislation for types of insurance structures. These regulations would help the capital get to re-insurance, through a risk transit vehicle called a special purpose insurer. This is, pretty much, the pre-cursor of the main structure that is used to create a catastrophe bond or an ILS security.
We were actively in the market, looking at new opportunities. It was the perfect alignment of a lot of things coming together. The industry was going through a pretty significant capital creation formation. We were right in the middle of this. Bermuda, in this case, experienced a "Silicon Valley effect". We had all of the pieces in place to support the convergence of the capital markets and the insurance industry and how they were coming together in a more fluid, solid fashion. We saw, as the capital-market operator of the country and with Bermuda being known as the world's risk capital, that we should be saying to the world that we are not only good at new innovations in finance with fantastic infrastructure, we are able to see into the future — to read over the horizon. Interestingly enough, when ILS started there were really big debates about the future of it and the impact it would have on the existing industry. It has taken ten years for that to develop. We are very proud for both Bermuda and the reinsurance industry that, over the course of those ten years, what developed was exactly what we predicted at the start. We knew that Bermuda is truly a hub of innovation and it has the capacity, capability and reach to understand the changing dynamics in the markets in which we specialize. We embraced the changes and continued to provide services to our global clientele. The proof of that concept is where we are today, in relation to ILS. Bermuda is, clearly, a center of excellence. Its listing, support and structure for ILSs are fantastic. The authorities and the figures agree with this.
Bermuda has become such a hub for ILS. We have some of the largest fund structures investing in ILS securities — right here, in Bermuda. The depth of the infrastructure and expertise here — and we have watched the support structures in this industry, engage, support and develop it even more. The lawyers, accountants, fund administrators, auditors — they are all helping to create platforms to support fund administration for ILS funds.
This is truly the Silicon Valley effect. This is a model that we can use to do a lot of different business and I am very excited about it. The exchange remains right in the middle of this — offering regulatory visibility and support to listed issuers, helping with the raising of capital, this is what we do. It is, therefore, extremely valuable for the jurisdiction to have such a sophisticated exchange as the BSX to service and provide innovative solutions and opportunities for entities in or dealing with the jurisdiction. The BSX is the world's largest offshore fully electronic securities market, offering a diverse range of listing and trading opportunities for both international and domestic issuers of equity, debt, depository receipts, insurance securitization and derivative warrants. The BSX, together with the BMA, industry and Bermuda's government continue to actively promote the isalnd as the main listing destination for, in particular, ILS. The momentum is driven largely by the recently created designation for special-purpose insurers (SPI) within the BMA's supervisory structure for insurance companies. SPIs can be set up quickly in Bermuda to issue ILS such as catastrophe bonds and the BSX continues to be successful in offering issuers the option of listing ILS on the exchange.
PR: In today's world, yields are low and there is a lot of competition in markets. Innovation starts here, at the BLX. With a lot of uncertainty in the world, investors are looking for a safe haven and transparency. How can your exchange really take advantage of that and fuel these fixed income derivatives, new securities and new products, and help investors have sustainable returns in the long-term?
GAW: One of the things about ILS as an asset-class is not that it was a response to a need in the market. From an institutional investor's perspective, they were looking for better yield play and low correlation to the broader capital markets, solely for certain purposes, such as diversification, minimal uncertainty and minimal risk. What ILS does, as a structured product, it allows an investor to have a natural hedge to their portfolio exposure. An ILS event is not going to be triggered by something that happens in the capital markets, it is based on a property-catastrophe situation. Now, with reinsurance, the capital comes into the reinsurer in the traditional sense, so the market has really long-term exposure to the company and whether they make the right corporate decisions, the right underwritings. The investor knows what the risk is. They are being paid a premium.
In terms of uncertainty, nobody knows what is going to happen with Brexit, Trump and the world's reaction. We will continue to focus on what we do best in Bermuda, what we have been doing for 70 years — being a solid partner for the global community. We will continue to innovate and serve our global clientele. We are a small platform, we are not going to replicate the degree of impact that the US or European Union has in the world. But, what we can do, in our areas of specialization, is to continue to innovate.
Bermuda can, because of the importance of its reinsurance industry in the world, continue to provide a solid platform in a well-regulated jurisdiction. In terms of transparency, our laws ensure that — there is transparency all the way from the initial uptake of an investment and continually through its lifespan and performance. Due to this, the investors can constantly see what is going on with their investments. As the BSX, we make sure our regulations speak to transparency and the needs of investors. We are not as old and established as, for example the US or United Kingdom.
PR: You have created a modern, contemporary model in Bermuda?
GAW: Yes. What we do have to our advantage is a huge percentage of our clientele is either institutional or high net worth. They require an entirely different regulatory approach to the normal, retail investor. Bermuda has also always provided a solid, stable, value-added commercial platform to the world. I like to say that we are not only a platform that processes transactions for the sake of corporate facilitation, but we have true substance. There is a lot of thought being put into the products we have and they are meeting the needs of our global clientele.
PR: Finally, you mentioned transparency and the strategic location of Bermuda. Do you have a message about BSX for potential clients?
GAW: The country and the BSX are uniquely positioned — we are nestled between two of the deepest capital markets on the planet and two of the largest insurance industries in the world. We touch those in significant ways and we continue to. Our unique positioning and the ease of access to these markets are hugely important. The ease of doing business in Bermuda is significant — you are only a one-hour-forty-minute flight from New York. Bermuda's longevity is also significant. The fact that we have a conservative approach to the way we do business. We are quite select in what we do, which we do very well. We want to preserve this reputation.
There is a lot of competition out there to Bermuda. But a lot of competitors do not have the same sense of commitment to international standards and innovation that we do. Sometimes, unfortunately, we all get lumped in together. We then have to explain why we are different from the others. This country has, for decades, been providing international commercial support — I do not see that changing any time soon.
Let us talk about fintech, which will start impacting insurance as insurtech. I believe there will be an entire evolution of how computation takes place. We will see block-chain technology take over more and more of our traditional systems. Bermuda is also a fantastic place for business incubation. Because the BSX is such a modern, yet manageable exchange and very focused on being highly technologically advanced, it fits easily and readily with businesses who are developing these technologically advanced products.
Bermudians are intuitive people — innovation and survival are in their DNA. That is how you have to survive on a little rock in the Atlantic Ocean! It is a pretty amazing place. We always encourage people to meet the local businesspeople — there is truly world-class talent here