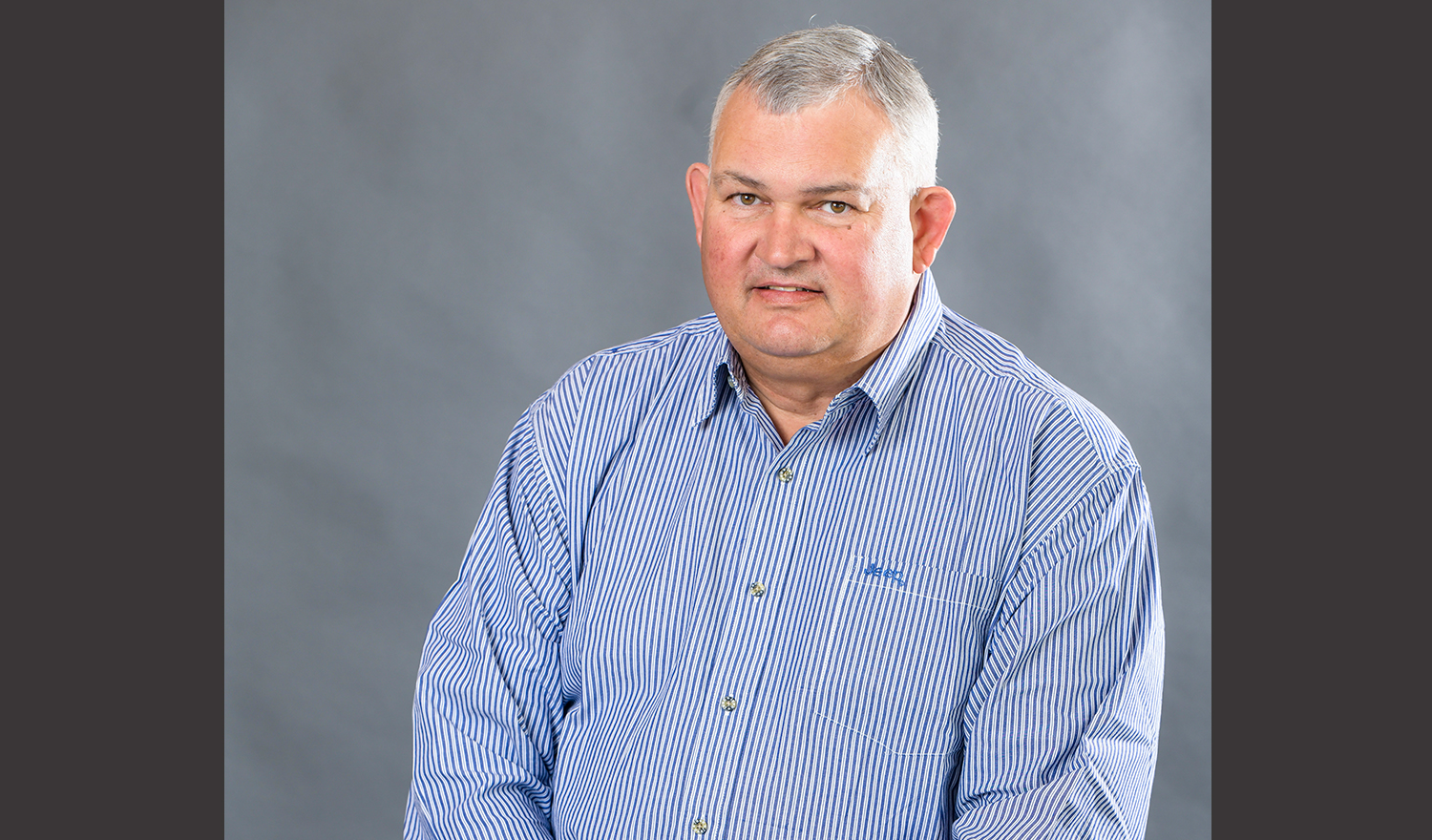 Sep 2022

Interview with Ian Collard, CEO, Namib Mills

Prisma Reports (PR): Namib Mills is Namibia's largest grain processing company, accounting for 85% of the country's milling industry. It plays a vital role in helping to feed the people of Namibia through its seven household brands and continues to grow as country's preferred supplier of staple foods. Can you give us a brief tour of the company?

Ian Collard (IC): Namib Mills was founded in 1982 as a maize mill and it subsequently started operating a wheat mill. Next, we evolved into Feedmaster, an animal feed production facility based on two byproducts from our maize and wheat. We then moved into distributing sugar from South Africa — Namibia is a high-consuming nation in terms of sugar, because we don't have as much access to fresh fruit as they do in some other countries, so people get energy through sugar. The country can't produce its own sugar due to its rainfall patterns. We could try to grow it using irrigation, but would rather focus our efforts on other niche markets like blueberries, instead of trying to push against nature to produce sugar.

We then evolved to add value downstream to agricultural raw materials and we ventured into pasta in 2001. At present, we have the largest pasta manufacturing capacity in the Southern African Development Community and make about 65,000 tons a year. We export our pasta to South Africa and are among the top-three largest importers of pasta into that country. Our pasta exports began through a Southern African Customs Union (SACU) initiative called the Infant Industry Protection model — although South Africa is the biggest economy in SACU, the union wanted to develop the economies of the other member states as well. The Infant Industry Protection program gives exporters a head start for 12 years through a tariff that protects your market in SACU. After that, we had to be able to compete on a level playing field and we did so. That's one of the success stories that have brought us to where we are today with pasta.

In 2012, we moved into protein. We're involved in chicken production and produce about 32,000 tons of chicken annually, which equates to approximately two-thirds of the Namibian market. Unfortunately, there's limited chicken availability in Namibia and consumption continues to increase, having grown from an annual 12 kilograms/person to 18 kilograms/person in ten years. This is still below South Africa's 38 kilograms/capita, which is a level I don't think we'll reach because — through communal areas and the agricultural systems in Namibia — many people still have access to land and families have access to beef, goat and mutton. However, I do expect our consumption to increase to 25 kilograms/capita over time.

Namib Mills is also evolving into distribution and we distribute all our products ourselves throughout the country. Our slogan is "feeding the nation" and we take that responsibility very seriously — we see ourselves as an extension of the government's focus on food availability and security. As a result of the ongoing war in Ukraine and the pandemic, self-production has become even more important, but we ensure that there's always basic food available in Namibia and we've been doing that for 40 years.

PR: Namibia's agriculture sector makes up almost 5% of the country's gross domestic product, 10.7% of its exports and around 70% of its workforce. How significant is agriculture to Namibia's greater economy and how is the sector developing?

IC: Agriculture plays an important role in the supply of livelihoods, as so many people survive off the land and, without agriculture, people would die of hunger. Being a dry country, Namibian farming is broadly split into two sectors: animal husbandry and agronomic activities. On the animal husbandry front, our rainfall isn't as good as in other countries and our carrying capacity is much lower. However, our population density is also lower, which balances that out.

But people don't just live off protein: carbohydrates are becoming a more important part of the Namibian diet and that's where the country's agronomic activities come into play. Important Namibian agricultural stock includes maize, wheat for flour and pasta, potatoes, rice and mahangu, a type of millet. They can only be grown sustainably with irrigation; with rainfall, there's a higher risk of a harvest that isn't optimal.

We're still not self-sustainable in carbohydrates in Namibia. The government initiated a substantial development program — the Green Scheme — in that regard, but unfortunately it failed, as the public sector doesn't have the initiative that the private sector has. There's now a new drive to get the private sector involved and that sector is coming in. Although commercial farmers don't have access to land in the same way that the government did with the Green Scheme, nevertheless, they're still more efficient and we should be self-sufficient in maize as a staple food, for example, within the next 10 years.

Our maize harvest is currently in the region of 150,000 tons per year, which is small compared to international volumes, as the global maize harvest is approximately a billion tons a year. Whereas in most of the rest of the world, maize is animal feed, it's a staple human food in Namibia, and the largest human consumption of maize takes place in Southern Africa and Mexico.

PR: How have recent crises impacted the Namibian agribusiness sector, especially given the constraints on Ukrainian grain exports?

IC: Our economy is very small compared to the rest of the world, so it's not that big of a challenge for us to procure 0.2% of the world's harvest. Namib Mills also plans well ahead. When it comes to wheat, we plan 9-12 months in advance for the procurement of products. Luckily, South Africa is a net exporter of white maize and we're always the better customer for that country than a customer from Japan, for example, as Namibia is much closer. So procuring Maize is usually not a problem but with wheat, which is a more international market, we have to plan ahead.

 

PR: How is the country and Namib Mills dealing with 2022's global price rises in food commodities?

IC: The biggest fear for us in Namibia is the high unemployment rate. Prior to COVID-19, each employee had three or more dependents and this has now increased to six, as many people lost their jobs and dependence on income earners increased. This makes the spending power of consumers lower.

When it comes to wheat availability, it's not a case of non-availability but rather affordability. That is the biggest issue for Namibia. However, the milling industry in Southern Africa is very efficient. If you take bread, for example, a baguette in France costs about $1.06, while in Namibia, bread costs 81-87 cents and the wheat used doesn't come from South Africa but from Europe. The economies of scale that have been unlocked in Namibia's milling industries enable the supply of food at a very efficient price. I can't say it's cheap, because the commodities aren't cheap anymore, however, the transformation of maize and wheat into flour happens very efficiently here.

 

PR: How extensive is Namib Mills' international footprint?

IC: We have a presence in Lusaka, the capital of Zambia and export pasta to that country. We also export pasta and instant porridge to South Africa, as well as maize meal to Australia. Unfortunately, we don't have too many opportunities outside of Namibia because, if you start a totally new food business in Namibia, raw materials can become an issue and you'll probably need to import them. We only have a local market of 2.5 million people, so we can't unlock the same economies of scale as South Africa, which has a population of 60-70 million people.

PR: You've been with Namib Mills for more than two decades and have worked in all areas of the company. What long-term goals have you set for Namib Mills?

IC: We have a duty to feed the nation and we believe in the power of the circular economy. For us, we're looking at broadening our food manufacturing to boost import substitution, because when we import goods, we're giving work to somebody in another country. If we can do it ourselves economically, we must try. We believe that our baseline gives us economies of scale: if you look at other products, the tonnages are not there, but with the products we have in our portfolio within the Namibian context, we have economies of scale and, through those, we can expand into other products.

Our first successful expansion has been into instant porridge. It's a small move in the grand scheme of things, but it's an add-on to our business, and we will probably move into other byproducts, such as maize puffs, as well. Namib Mills will also evolve to become a more integrated agricultural company — we will probably integrate backwards into farming and forwards into transport and distribution throughout Namibia. Overall, there are many opportunities that Namib Mills can take advantage of.

PR: In July 2021, Namibia unveiled ambitious plans to cut its greenhouse gas emissions by 91% by 2030. How feasible is the government's sustainability target and what role is Namib Mills playing in lowering the country's carbon footprint?

IC: If we compare ourselves to South Africa, which is a much bigger economy, then our goals are easily attainable. One big constraint is generating electricity at night because, while solar panels are affordable and solar energy is efficient, you only have power during the day. Showing people the economic value of doing something is the quickest way to incentivize somebody to take action and, given Namibia's high electricity and fuel prices, it makes economic sense to invest in renewables. As a result, Namib Mills is moving in that direction and we've established a 3MW solar farm. Generating electricity at night is still a problem and so we're looking at biogas as an electricity source as well. Supplying overnight green electricity is a worldwide struggle, but we'll get there eventually.

We've also registered and got a license through the Modified Single Buyer (MSB) initiative from the government, which allows a company to generate electricity and put it back into the grid. However, there are still some outstanding administrative issues in this program with the Electricity Control Board and their regulations, and with Nampower, which generates electricity.

PR: What kind of opportunities does Namib Mills see for partnerships with international investors in Namibia?

IC: The country's transport corridors are a good example. South Africa is quite congested with regard to its ports and we have many neighboring landlocked countries that Namibia can serve as a maritime corridor. Our road corridor is doing fine, but our railway is state owned and its rolling stock hasn't kept up with the growth in our economy. For instance, there were 110 rail cars a week for maize transportation in 1997 and the fleet hasn't grown since. At some stage, there must either be substantial public investment in rail, or a transfer in railway-line ownership away from the government and the private sector can have its own rolling stock.

In Africa generally, there's a tendency for governments to have a vision and start initiatives that they don't see through. As with Namibia's Green Scheme program, the platform must be created by government, but the private sector should be allowed to manage it, because it's more effective, efficient, and its initiative and drive are stronger. Some of our state-owned enterprises do compete with the private sector, so there is a conflict of interest, but we should become like the American economy where the private sector runs the platforms.

PR: What role could international investment play in helping Namibia's agricultural sector live up to its potential?

IC: Lots of money has been pumped into trying to uplift small-scale Namibian farmers over the last 32 years, which is against the global trend line for agriculture — niche markets aside, small farmers face challenges in supplying in bulk and being competitive. There must be a way of moving around that, because Namibia has more water than South Africa per capita. We have many opportunities here but they are, unfortunately, not accessible for small farmers due to high capital infrastructure costs.

 

PR: What responsibility does the private sector have for encouraging Namibia's future economic development?

 IC: Namibia's success doesn't lie in waiting for the government to take the initiative. If we want to realize transportation corridors, for example, we must start doing it ourselves as the private sector. These initiatives are for the greater good of the country. In the end, fellow Namibians must agree on what's good for Namibia, and how we can create jobs and livelihoods in Namibia. If those are the goals, the private sector has to get involved. Just give us the platforms and we will get there.