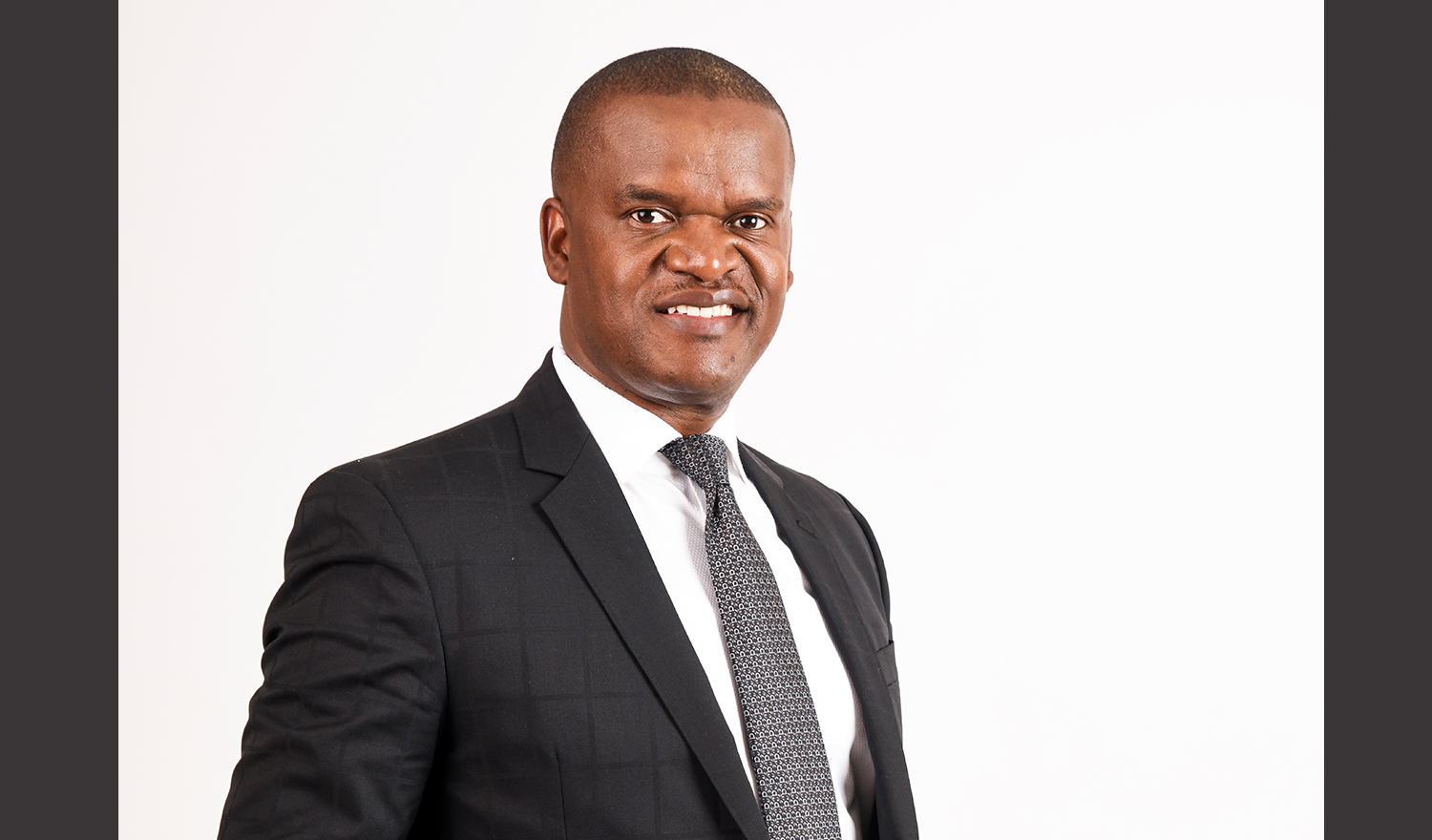 Sep 2022

Interview with Immanuel Mulunga, Managing Director, NAMCOR

Prisma Reports (PR): Compared to other countries in its region, Namibia is a latecomer to oil and gas exploitation. However, since TotalEnergies and Shell made large discoveries earlier this year, the playing field has rapidly shifted and Namibia is now in a state of transformation as it prepares for a huge rise in oil and gas operations. Can you summarize the country's history in fossil fuels and explain how the new discoveries will impact NAMCOR, the national oil company that operates in both the upstream and downstream sectors?

Immanuel Mulunga (IM): Exploration of oil and gas in Namibia started in the late 1960s and our Kudu gas field was discovered in 1974. However, at that time, Namibia was under South African control and further exploration couldn't really take place because of sanctions on South Africa at that time, as the international community didn't want South Africa to benefit from Namibia's petroleum resources.

After Namibia gained independence in 1990, the new government enacted a petroleum law —the Petroleum Exploration and Production Act of 1991—and a Petroleum Taxation Act. It also introduced a model petroleum contract for agreements between the government and oil companies. This facilitates the application process for oil companies to acquire exploration license blocks and subsequently conduct exploration activities. In 1991, Namibia held its first licensing round, which was considered successful for a frontier exploration province. We issued exploration licenses to five companies and consortia that drilled several exploration wells from 1992 to 1998. Unfortunately, no hydrocarbons were discovered during this period. We had two subsequent licensing rounds after that, which were less successful. As a result, the country adopted an open licensing system in the mid-2000s, through which companies were welcome to apply for exploration acreage at any time.

We had another wave of interest from investors between 2008 and 2012, where we saw various companies coming in, mostly startups and small market-cap companies that acquired licenses and partnered with larger independents. Eventually, buoyed by a favorable crude oil price, we drilled more exploration wells. During that period, a Brazilian company, HRT, raised a large amount of capital on the stock exchange and drilled three highly anticipated exploration wells. Unfortunately, it didn't encounter commercial-scale hydrocarbons, although it did manage to prove an active petroleum system in our Walvis Basin.

In 2014, thanks to the enabling, robust and internationally competitive regulatory environment in place in Namibia, we started seeing super majors coming into the country to explore in one of the last frontiers of exploration on the planet. Later on, after the global crude-oil price crash, international companies started relinquishing their exploration assets around the world. Namibia was, however, fortunate enough to retain the likes of Shell, TotalEnergies and ExxonMobil.

I must say, having drilled about 20 dry wells over a 30-year period was disappointing, but it didn't deflate us as we continued to attract more companies. I retained a firm belief though that, at some point, it would be Namibia's turn to make a discovery. And, in February this year, Shell and TotalEnergies made two significant oil discoveries off the Namibian coast. NAMCOR is excited to be part of both these world-class finds, which are among the top 20 most-significant discoveries in sub-Saharan Africa for many years.

The Namibian government had the excellent strategic foresight about a decade ago to apportion NAMCOR, as the national oil company, a 10% non-legislated carried interest in every exploration license to be issued in Namibia. Our 10% interest in the two discoveries will eventually make NAMCOR the biggest company in Namibia, once production commences in the next five to six years.

PR: What role does NAMCOR play in Namibia's upstream sector?

IM: As previously mentioned, NAMCOR is the national oil company of Namibia. From our initial roots as a regulator and advisory body to the Ministry of Mines and Energy, we've gradually transformed into a fully commercial public enterprise that participates in the upstream and downstream oil sectors on behalf of the state. The role that we play is to ensure the state has a participating interest at equity level in order to guarantee security of supply for the country. We're there to make sure Namibia derives value at all levels in the form of royalties, taxes and equity, and we're strategically placed between the government and the international oil companies (IOCs). As such, NAMCOR can play a meaningful facilitative role to ensure that all negotiations are mutually beneficial and in finding win-win solutions.

 

PR: The new finds pushed Namibia's projected offshore deposits up to around 3 billion barrels of oil, which economists estimate could bring in $3.5 billion per year in royalties and taxes for the government. Have the discoveries attracted the interest of other IOCs?

IM: Making this type of significant discovery places Namibia in a very enviable position, because we were probably one of the last real frontiers of exploration. We've seen interest from other IOCs that want to be part of this bonanza, including from super majors. We hope to attract them into the country soon, not only to explore in our Orange Basin, but in all the country's other basins as well.

It's exciting for NAMCOR because we're at the frontline of a new Namibian industry being created in front of our very eyes. When people look at the oil industry, they often only consider what the government is going to gain from this resource in terms of taxes and royalties. However, those aren't the only areas where an impact will be felt by ordinary Namibians. There will be a myriad of opportunities available in the supply of oilfield services that will be rendered by international companies, which will probably form joint ventures with Namibian companies.

I believe that, over the next two to three years — before the oil companies make their final investment decisions and during the development period — we will see the entire economy being positively impacted. We will see small, medium and large Namibian companies springing up to serve this emerging industry. And we will see towns and cities like Windhoek, Walvis Bay and Lüderitz experiencing substantial and rapid economic growth in preparation for oil and gas production that will commence by 2027 or 2028.

PR: NAMCOR has performed extremely well recently, despite market challenges. Could you give us a quick overview of the company and its current focus areas?

IM: When I started as managing director in 2015, the revenues of the company were around $39 million. Currently, they're above $200 million and, during this financial year that ends March 2023, we expect our total revenue to be about $370 million, which will be an almost tenfold increase in seven years.

That's the kind of exponential growth we've been generating and most of it has come from the downstream side of our business. Traditionally, we just advised the government on regulations for the upstream industry, but then we got involved in the business-to-business side of the downstream industry. In the early 2000s, we started importing petroleum products into the country and we entered into deals with a few companies like BP and SASOL to jointly bring in 50% of the country's fuel requirements. NAMCOR eventually ended up in one deal with an international commodity trading company that went sour, and government revoked its 50% importation mandate, leaving us only able to sell our products to commercial clients, such as government departments, mining and transportation companies.

Around 2014, NAMCOR crafted a new strategy that would allow us to enter the retail business in order to expand our narrow revenue stream — the business imperative was that the margins are better in the retail business than in the commercial business. Following this, a rebranding exercise in 2017 gave us an opportunity to enter the retail market with a new, fresh visual identity.

The new NAMCOR logo and brand were very well received in the market and we established our first three service stations in 2019. Critical retail mass is important for us in order to play a meaningful role in the economy and to compete against some of the established international companies: we had to employ an aggressive expansion strategy. As part of our strategy for 2019-2024, we plan to construct a total of 33 retail sites, which will give us a strong foothold in this highly competitive business.

When the government revoked NAMCOR's 50% fuel importation mandate, it also decided to grant NAMCOR a levy to keep the company afloat. Thus, from every liter of fuel that was sold in the country, NAMCOR was to get 7.6 cents. This sustained our activities while we prepared for the reinstatement of the 50% import mandate, but that didn't go as expected because the country's newly created competition commission didn't approve the government's decision to reinstate the mandate.

This resulted in us pivoting our strategy toward retail, as well as commercial, business. We started to gain more market share and that's how we've managed to grow our revenues. In addition, we decided to also explore for opportunities outside Namibia in order to find new revenue streams in the form of upstream producing assets that were being sold by IOCs.

NAMCOR's new retail strategy, aggressive commercial expansion and acquisition of producing assets was the answer to our future sustainability question and for dealing with the threat of the levy being removed. That's where we are currently and we can proudly say that we've made NAMCOR a sustainable national oil company.

PR: How have recent crises, such as the pandemic and spike in energy prices, impacted NAMCOR?

IM: In comparison to other companies, those crises didn't really impact NAMCOR negatively, because we were growing from a low base. Strong and visionary leadership can enable any organization to flourish despite challenging market conditions. We actually managed to sustain our growth during the COVID-19 pandemic and, even now, NAMCOR is still on a steep growth trajectory.

 

PR: NAMCOR recently acquired a participating interest in producing and exploration blocks in Angola. What kind of expansion plans is NAMCOR considering outside of its local market?

IM: Currently, we have no plans to enter other countries in the downstream space, because there's still a lot to be done in our home market. However, on the upstream side, our strategy was to use the skills, expertise and the educated workforce that we gained from our participation in the Kudu gas-to-power project to explore for opportunities further afield, while waiting for our own discoveries in Namibia. This coincided with a time when some IOCs started divesting producing assets, largely due to the impending energy transition.

We saw a great opportunity for NAMCOR to enter that space, not only to ensure our future sustainability in terms of creating a new revenue base, but also to gain more experience in the development and production of oil, so that when a discovery was made in Namibia, we were ready. Two years after embarking on that strategy, Namibia made its first discoveries, but it will probably take another 6-7 years before those start benefiting NAMCOR. Meanwhile, we opted to bid for some of the assets that IOCs like Sonangol of Angola were selling. We put in an aggressive bid for the Angolan assets and were awarded one producing block and two exploration blocks.

PR: Aside from the trade benefits, what other advantages could this foreign endeavor bring NAMCOR?

IM: Firstly, it will boost our foreign exchange reserves, because the earnings are in US dollars. It will also provide NAMCOR with experience to employ in our own upcoming development and production activities at home. It's almost like a dress rehearsal, because a lot will be required from NAMCOR and better understanding how a producing block operates is going to serve us very well when we start participating in development and production in Namibia with the likes of Shell, QatarEnergy and TotalEnergies.

 

PR: In March, NAMCOR signed a cooperation agreement with QatarEnergy for oil and gas exploration and production, as part of which Namibian workers will be upskilled to meet emerging industry needs. How important is building the skills of your local Namibian oil and gas workforce?

IM: That's a very important question and it's an issue that a lot of business leaders don't understand. An important cornerstone of any successful endeavor is recruiting the best people. When I came to NAMCOR, I took the time to reorganize the company and to bring in additional skills from outside to supplement its executive team. I think we've done that very successfully, as we've transitioned into new business streams and new activities that we hadn't attempted before extremely well.

There are very skilled people in Namibia and we managed to attract all these competent and experienced people to NAMCOR because they could see it had leadership worth following. That's how we entered the retail space for the first time and have constructed 11 service stations in such a short space of time. That's also why we were courageous enough to take over the management of the country's National Oil Storage Facility, where we have employed 50 Namibians to run it on behalf of the government.

But on the upstream side, with these new discoveries we suddenly find ourselves competing for scarce skills with IOCs like Shell, TotalEnergies and others, and I don't think we're ready, as a national oil company, to compete for the best talent in Namibia from an upstream point of view. That's a discussion that we've recently had with our board and we've convinced them that we need to do better in retaining our staff. We're working very hard now on our talent management and succession strategies to make sure we retain the staff that we have, and also to put ourselves in a position to attract other people to the industry.

 

PR: How central are new technologies in NAMCOR's activities?

IM: Technology, innovation and digital enablement are cornerstones of our strategy, which enable us to play a considerable role in the downstream and upstream petroleum sectors. The downstream business especially is quite complex, so we budgeted for a new enterprise resource planning system that will allow us to improve our operations. On the upstream side as well, technology continues to be an enabler as we work with a multitude of data. As part of our advisory role, we hold the government's national oil and gas data on its behalf. We have to find innovative ways to make sure this data is secured and to move it from old formats such as tapes to the cloud. Information security is an area that we're putting a lot of emphasis on and digital innovation is also very important. Those are some of the initiatives that we've put in place to catch up with some of our peers in the region. Going forward, I want NAMCOR to one of the leading state-owned companies in all areas, including in digital enablement and innovation.

 

PR: How optimistic are you about Namibia's economic future and the emerging opportunities for international investors?  

IM: It looks like the fortunes of Namibia are turning around after the devastating COVID pandemic. We're a very strong mining country and that sector is picking up nicely with production of uranium, rare earth minerals, gold and diamonds all on the rise. For instance, we've just surpassed two countries to become the number-two uranium producer in the world, which is significant. The Russia-Ukraine situation is also playing in Namibia's favor in terms of the supply and demand of rare earth minerals and other commodities.

We're fortunate to not only be strong in mining, but we've also been identified as one of the countries with the biggest global potential for green hydrogen production, because of our significant solar and wind resources that are close to the ocean. That's why Namibia's green hydrogen potential has been discussed at the highest level internationally and as a source of future jobs and revenue. There's still a long way to go for green hydrogen to be proven at commercial levels anywhere in the world, but it's going to happen at some stage in the future and, as a country, we want to be proactive and not reactive toward it.

We commissioned a study by the global research and consultancy firm Wood Mackenzie recently. What it concluded is that oil and gas will probably double the gross domestic product of Namibia to about $35 billion by 2040 — oil production is going to earn the country about $5.6 billion per year and create thousands of jobs. But we're cognizant that there's an energy transition happening, which is something we're embracing as a national oil company and as a country. Therefore, we have to ensure that we make use of this window of opportunity for oil and gas production. Once the oil and gas final investment decisions are made by Shell and Total Energies toward the end of 2024/5, we will see billions of US dollars in investments coming into the country to prepare for the production of oil. The impact to the Namibian economy is going to be huge. It's not a given that they're going to happen, but NAMCOR needs to play its part to make sure they do. As NAMCOR, we're well poised to advise the government to ensure that we have oil production in Namibia by 2028.

PR: How would you sum up the likely impact of the new oil discoveries on Namibia?

IM: Namibia has arrived on the global oil and gas scene. We're ready to play a meaningful role as a petroleum producing country and in the energy transition as the next hub for green hydrogen. We will use our oil and gas fortunes to get the country out of poverty and will make sure that Namibia is one of the shining global examples when it comes to energy and good governance. That's how I see Namibia over the next 5 to 10 years.