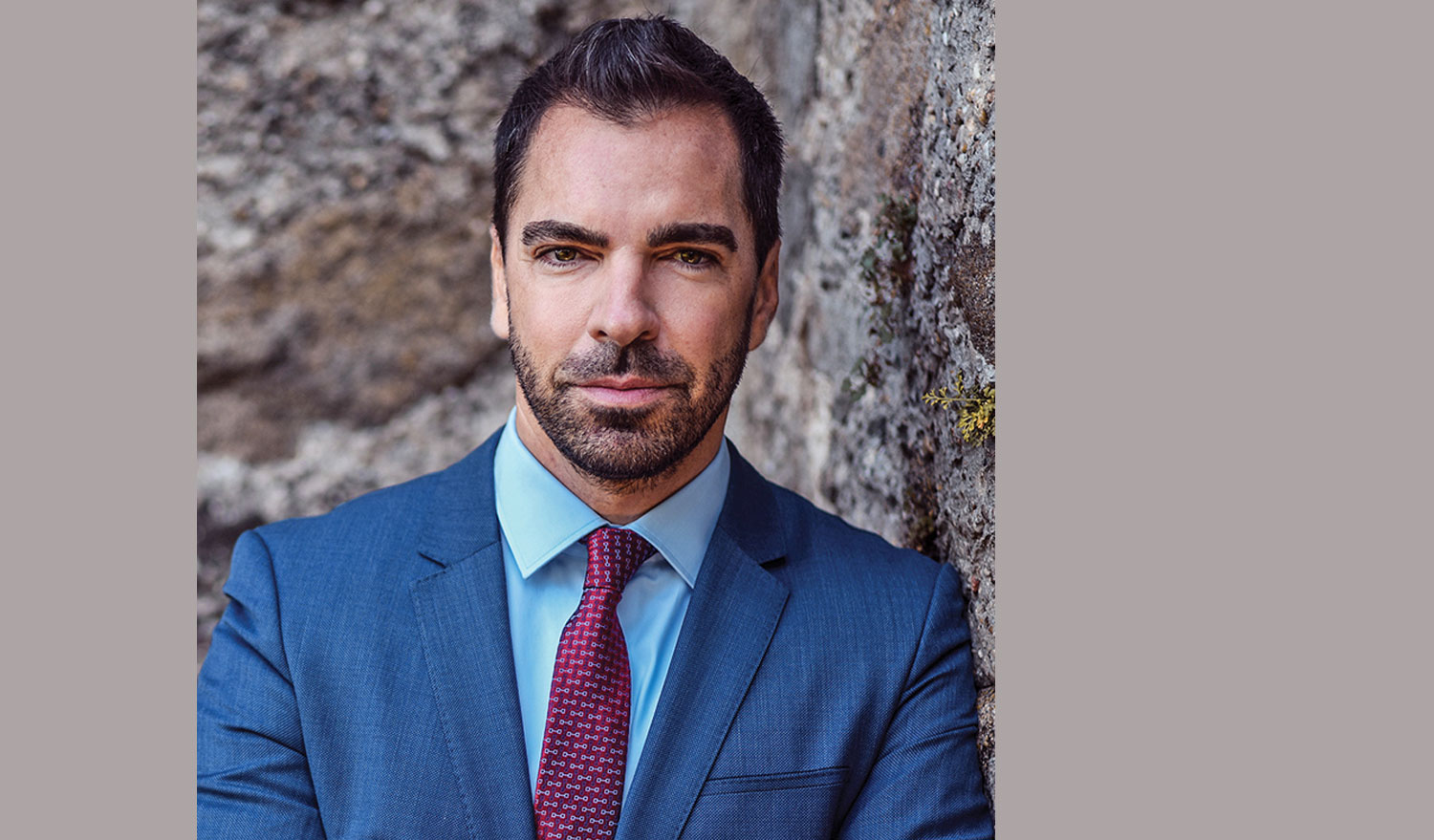 Mar 2020

Interview with Karl Ochsner , CEO & President, OCHSNER (HEAT PUMPS), Austria

Prisma Reports (PR): Ochsner, a champion for energy efficiency and decarbonization, has built a strong reputation as a European leader in the heat pump industry thanks to outstanding technical achievements and innovation. An industry frontrunner « Made In Austria » Ochsner today exports over 70% of its products from its state-of-the-art facilities in Linz and Haag, and boasts clients the likes of IKEA, REWE, Spar Google etc. Can you give us a rapid historical overview of the group? How does Ochsner position and stand out today, what are your core fields of expertise and technologies?

Karl Ochsner (KO):

Ochsner is a classical hidden champion in Austria. It's was founded in 1872 as a family business by Karl Ochsner. I'm now the 5th generation running the company. Historically, we have been in the business of producing pumps and compressors, but in 1978, we moved towards renewable energy. In 1978, my father founded Ochsner heat pumps. He studied in Switzerland where heat pumps were already common at that time. Even today, if you go to Switzerland, 80% of newly built houses use heat pumps. In 1978, we were one of the first companies in Europe who produced heat pumps on an industrial level and definitely the first one from Austria.

Since then, we have definitely been the market leader in Austria and a technology leader worldwide. We only specialize in heat pumps. We develop and produce heat pumps for small houses for water usage (2 kilowatts of performance), all the way up to huge buildings for industrial applications (2.5 megawatts of performance). There are no boundaries: today you can use heat pumps for everything from heating to cooling and hot water production. Recently, we have started developing and producing more and more pumps also for company's industrial processes. We produce heat pumps for usage of up to 130 degrees of temperature. According to our research and development, it can even go up to 160 degrees, so that means it is perfect for industrial processes or district heating networks.

One part of the company focuses on the classical house building market for family houses, and the other part focuses on industrial applications and large buildings. We have many customers like Google, IKEA, REWE, Spar, Vattenfall and many more. The commercial sector is the fastest growing segment in the heat pump business. In the last two years we grew by 30%. 70% of our products are sold outside Austria. Our main markets are Germany, Switzerland and the rest of the European market. However, one of the biggest opportunities is also China. The Chinese upper class is really keen of European products and want to buy European products – not produced in China – for their houses. The Chinese government also supports heat pumps strongly because of the pollution in China, which is a big issue. For that reason, the Chinese government is also interested in heat pumps. Since Austria is one of the world leading countries in heat pumps and renewable technologies, it's a big opportunity for us. Despite this huge growth potential Ochsner wants to stay a family-owned business.

(PR): Can you give me a couple of facts and figures to illustrate the importance of the company today. What has been your performance for 2018, and what's your outlook for 2019?

(KO): We are a family business and as such we are trying to finance ourselves independently. We always try to grow conservatively. We are also a classical research and development company. We have a final assembly – all parts and components are being developed by us or together with our partners. This year, we made about €40 million in revenue. Our goal in the long term is to get to the €100 million bar. That is something we are confident of achieving and this is an amount that can still guarantee us to operate as a family-owned business. We are not looking for shareholder value.

(PR): Austria is the EU's second biggest R&D spender, dedicating 3,19% of GDP to R&D activities in 2018. In certain industries such as the automotive, this figure is even higher, where R&D spending accounts for 14% of the industrial input. Yet according to OECD, there is still room to further increase the impact of R&D spending. Can you give me a little tour of Ochsner's most unique solutions and technologies today, how disruptive are your technologies and how do they contribute to today's global industrial challenges?

(KO): We've always been passionate about R&D. Even before we started to produce heat pumps, we were already in the pump industry and had customers such as the US Navy and NASA. We want to maintain that innovative spirit in our heat pump business today. We want to deliver high-end solutions delivering high efficiency because heat pumps are all about efficiency. Secondly,we focus on the quality and lifecycle of our products. A cheap heat pump operating based on air-conditioning unit that will only last 10-12 years, whereas our products can last more than 20 years. Noise control is also very important, especially in urban environments.

More and more supermarkets in commercial areas use our machines because they are of higher quality, which justifies the higher price point compared to our competitors, and because of the low level of noise generated. People can live close to these supermarkets but not hear any noise. We are also very innovative in the area of basement temperature. People normally think that heat pumps are for low heat levels, like in houses where underfloor heating is used and water temperature ranges from 25-35°C never exceeding 60°C for hot water consumption. We go way beyond that and even have projects that go up to 130°C (research projects run for 160°C). That makes it possible to produce steam as heat pumps, which is a big innovation: indeed we are one of the few in the world doing this – using heat pumps in industrial processes. A lot of wasted heat is created which cannot be used because the temperature is too low (60°C). We can take that and bring it up to 130°C, which creates a Coefficent of Performance of 3 and higher. We use heat sources from 60 to 80 °C and only use 33 % of electricity to raise this to 130°C. This is very interesting because companies these days use gas and oil to reach these high temperatures. We are convinced that with our heat pump technology, we can contribute to the Paris goals for CO2 reduction. Indeed, emissions generated by household heating is higher than CO2 generated by land transportation.

(PR): Ochsner's participation in a key EU Research project, HYBUILD, contributing towards more sustainable construction and energy-efficient buildings. How advanced is this project and where do you see Ochsner's contribution most valuable?

(KO): Ochsner is bringing on the table over 40 years of experience in heat pumps, and has a tremendous input when it comes to heat pumps with a high level of innovation. A lot of European research institutions contribute in this project, but we are one of the industrial partners. The project started in October 2017 and has a duration of four years. As part of the HYBUILD project, OCHSNER is developing a speed controlled split air/water heat pump for heating and cooling in a continental climate. The OCHSNER AIR HAWK HYBUILD is particularly noted for its exceptionally quiet operation due to its proven horizontal evaporator system and the use of an alternative refrigerant, R32, with a low GWP value. R&D projects funded by the Austrian government and European community are very important because if we want to reduce the CO2 emissions for all our processes, there is no other way than using heat pumps. There were many ideas like biomass, but people have become more realistic and have come to the conclusion that heat pumps is the main way to reduce emissions, especially if you combine it with PV electricity. With the 25% electricity saving mentioned earlier, it is possible to reduce this percentage even further if PV electricity is used.

(PR): Heat pumps play a key role contributing towards sustainable economic development, and are a critical component for energy efficiency and the decarbonatization of the economy. Looking back at your company's evolution, what are some of the achievements in sustainability that you are most proud of? Can you give me a couple of facts and figures?

(KO):Customers using our heat pumps have helped to save 2.5 million tons of CO2. In fact we are running a CO2 clock on our webpage, which is updated every day because every heat pump that we sell directly contributes to reducing CO2 emission. Much more can be done at industrial or commercial level. I personally invest my spare time into spreading the message that we have to fight climate change. I am convinced that mankind has an influence on climate change, and so it's important that we all contribute, and we at Ochsner can do that through our products. We also invest in partnerships like with the WWF climate group, which is an interesting group who has this constructive way of thinking towards achieving these goals in the process and communication with the industry. NGOs can be sometimes aggressive and do not communicate well with the industry, whereas WWF's approach offers more of a constructive dialogue.

We contribute a lot through our R&D: every year, we bring in the newest technology in terms of efficiency and temperatures, as well as ideas on how to use heat pumps in industry processes and big buildings. These are two examples for use in process engineering: heat pump use as district boost: at the end of district heating networks the flow temperature is not enough to heat the entire existing buildings, therefore instead of installing new power plants, we use high-temperature heat pumps to achieve the desired flow temperature. Heat recovery in heating plants: the flue gas in heating plants contains unused latent heat. This can be recovered with process heat pumps. The main benefits for the operator are increased efficiency and lower fuel consumption and bio meter consumption. For example, you can also use heat pumps to make biomass plants more efficient. The condensation temperature can be used to create humidity out of the wood that is being burnt – so it's more efficient. You can also use and sell the heat created by the heat pump in this process. There are so many applications! Every electric car needs basically a heat pump. When you want to heat, it runs on electricity instead of an engine, which requires a mini heat pump. They same is for cooling. We also produce heat pumps for dishwasher companies, where they use heat pumps instead of an electricity rod to achieve the temperature for the dishwasher. I really believe in specialization. There are so many people who have asked us why we're not diversifying. We've always remained focused in the business of heat pumps, which has helped us maintain our technology leadership.

(PR): How important is it for you, as a sustainability champion, to share the example and inspire others? What are you doing to accelerate communications about your products?

(KO):It's very important. We are very lucky to be involved in a business that at the same time helps the planet have a better tomorrow. Every heat pump we sell helps this world and fights climate change. We have to bring the message across. I am a little disappointed with the US at the moment. 90% of all scientists and NASA are saying that mankind is responsible for climate change and that we need to change our attitudes and habits to save the planet to cap global warming at 2 degrees. Mr Obama was a huge supporter of that and so I do miss that kind of attitude. Ochsner is about to expand into the US but we need to have a more Californian spirt when it comes to green technology. I hope that this gets better over the next few years.

(PR): Ochsner is the industry leader in Austria and technology leader in Europe. The Heat Pump market in the EU is on the rise, with double-digit annual growth and is projected to double in size by 2024. Globally, the heat pump industry is estimated to hit US$100 billion by 2024. Your target markets are mostly Europe and China. How do you see the US market?

(KO): The US is a huge market, and everybody should be interested in it. There are many states in the US where heating is needed in the winter and cooling is needed in the summer – which is something our heat pumps can do, both heat and cool with one engine. At present the heat distribution system in the US is more air based and more hydraulic, however high-end houses there also have more underfloor heating. Hence, I think the hot water, heat pump market is huge there. Even though we're heating with electricity or oil and gas, there is a market because at least hot water heat pumps can be used for hot water production in the summer and winter. So in the long term, the US is for sure a huge market and big opportunity. That being said, for heat pumps, you need a political environment who sees green tech and renewable energy as positive and who wants to support it and sees the risks of global warming. That's something we're missing from the US at the moment. The US have this advantage that they don't have the problems that China experiences. In Beijing during the heating season you don't see a blue sky because the pollution is so intense. As a result, the Chinese government was really forced to take action and that's why heat pumps are received positively there, and the government is very supportive of it. If you talk to the leaders in the US, most of them do not even know what a heat pump is. This is the difference. In Europe, everyone knows what a heat pump is. In the US, I would say that there's a lot of room for improvement. At the moment, we're focusing more on Europe and China because China is more supportive of this kind of technology, yet in the long term we will surely also expand in the US market.

(PR): Representing the new generation in the company, what are some of the changes that you are proud to have implemented in the company?

(KO): When I took over the company 11 years ago, it was solely product based and a regionally well-known brand for heat pump. In the last 10 years, we've seen a big change in our company. There are many more investments in R&D, the products are of higher quality and more sophisticated; there is a lot of investment in marketing, the brand awareness is much higher and the international focus is much bigger – nearly everybody in our company speaks English now. We have a much stronger management team now, specialized in their area of business and decisions are made as a team under a flat hierarchy. We have an export rate of 70%. Another big change we have introduced lately is our focus on industry 4.0. Indeed, you can only remain a producer in Austria if you really revolutionize digitally, which is what we are doing through investing into our processes and machines. Today, every heat pump can potentially be in the cloud. If you want to know details about the machine, you can detect it from our center, allowing us to give more customer support over the web, which is a big benefit. This also improves the efficiency of the heat pump field and prevents service calls because we can manage the systems via the cloud, before the problem escalates. Customer comfort has increased greatly, and as a company Ochsner is very much focused on services around the heat pump. We don't just sell the product – we want to be there for the customer throughout the entire lifecycle of the heat pump. Hopefully, the customer will continue work with our products past these 20 years and prolong that relationship.

(PR): To conclude this interview, what's your final message to the readers?

(KO): Have a closer look at Austria. It's not only one of the most beautiful countries – very safe, clean and friendly – but it also has a really impressive high-tech industry. Investors all over the world should focus on Austria because I think it is really worth it to invest in this country.