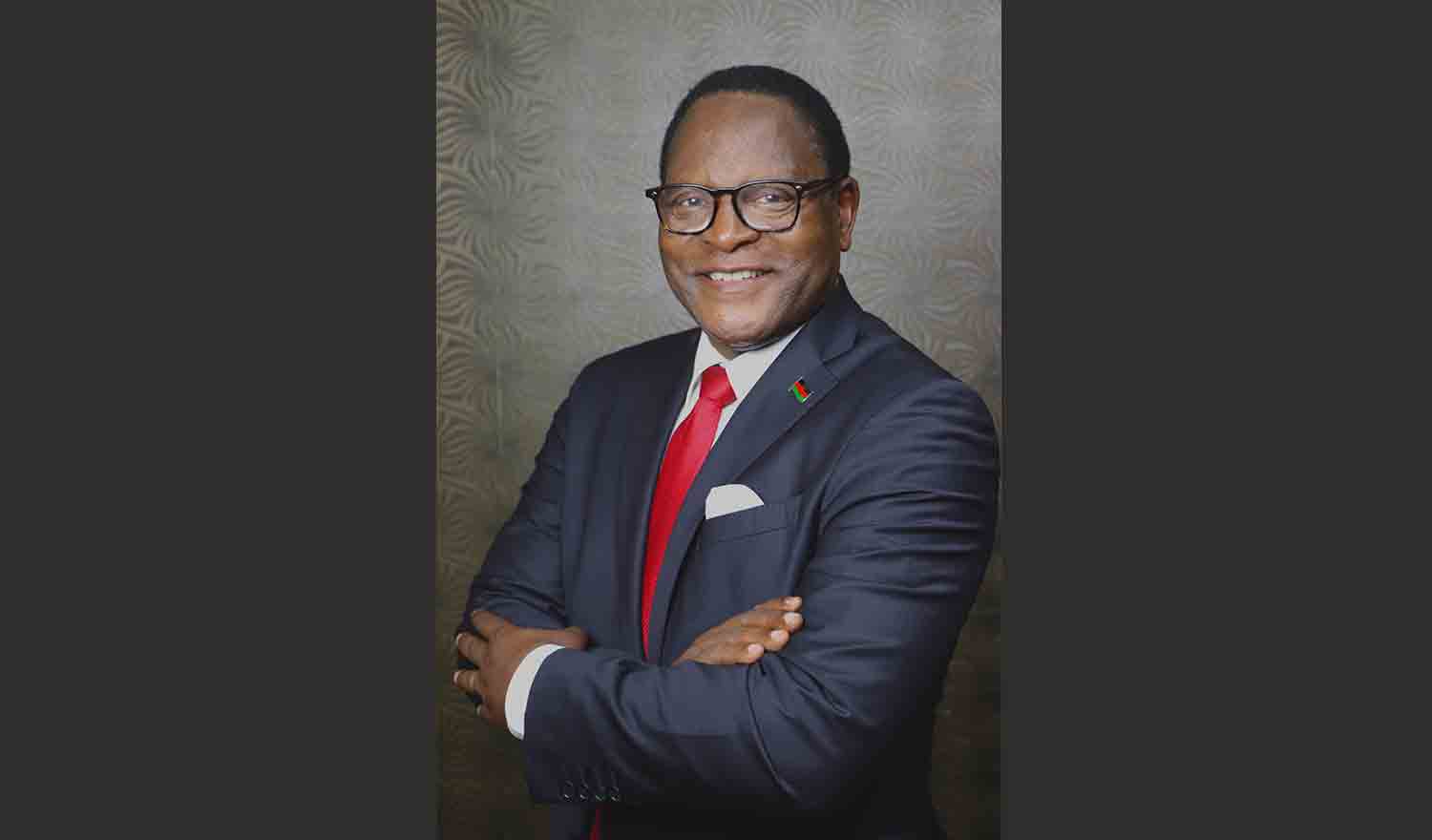 Jan 2021

Interview with Lazarus Chakwera, President of Malawi

Prisma Reports (PR): As the newly elected President, what are your priorities and the main reforms and initiatives that you will introduce during your mandate?

President Lazarus Chakwera (LC): Coming into this type of service and looking at the current issues, I recognize how important it is to ensure that the drivers of the economy are functioning and moving ahead. Malawi is so endowed with natural resources that we wonder why in the world we are labeled as the poorest of the poor. I believe that Malawi stands at a very critical point of marching toward true prosperity for everyone. This will enable us to provide the services that are critical for our country, such as education and health, which suffer from poor standards. To get there, our focus now is pushing the key drivers and catalysts for moving our economy forward.

Our first economic driver is agriculture. Malawi is an agro-based economy, with plenty of arable land, and many great rivers and a freshwater lake for irrigation. But the agriculture sector has not reached the desired commercialization, mechanization and industrialization levels. Therefore, we are developing concrete policies for facilitating this transformation and supplementing our rain-fed agriculture with irrigation schemes that guarantee year-round productivity. We do not just want to be food sufficient as a nation, but to produce crops for export and equip the sector with value-adding industries. For example, industries that produce inputs such as fertilizers, which create jobs for young people, as well as industries that create agricultural products for export. Our goal is to turn Malawi from a net importer to a net exporter.

Furthermore, we have conducted a geo-mapping of the country where we have found mineral deposits in certain places. If they are exported correctly, the mining industry is going to be a great economic driver as well. Currently, we are in the process of establishing laws that will support and grow the mining industry in Malawi.

Moreover, the tourism industry is another important economic driver that is worth investing in as Malawi is blessed with wonderful mountains, rivers, lakes and game. In fact, CNN recognized Lake Malawi, which is the eighth largest in the world, and the plateau up north as among the top-10 places to visit in Africa. Therefore, we want to attract foreign direct investment and public-private partnerships in order to build tourism infrastructure. This will generate substantial income for Malawi and boost its economy.

Our third economic driver and catalyst is the energy sector. This sector is one of the catalysts, with a potential investment portfolio worth billions, and an untapped market, since only 10% of the population has access to power. Equally, we also want to power industry. Hydropower has been the major source of energy in the country but we need to look into new forms of energy and increase solar and wind power. As such, we see energy as working hand in hand with industry and trade as catalysts for adding value to Malawian products.

A sixth economic driver is the development of transport infrastructure. We aim to rehabilitate roads and the rail system, as well as building international airports and cities along the lake. In this way, we are making sure that farmers have access to local and international markets. With this in mind, we want to ensure that we use the railroad system as it can bring goods much more cheaply. For example, fuel import by trucking is more expensive because we are landlocked and bordered by Mozambique, Tanzania and Zambia.

All of these provide great opportunities for creating wealth for young people. That is the biggest population group in Malawi, so we want to ensure that we use this youth dividend correctly. Our goal is to create wealth and jobs in order to eliminate poverty and become a middle-income country within the next ten years. We are saying no to poverty and yes to wealth creation.

However, we also realize that this is not enough. People must be united and have a common vision. They must buy into that vision. The political leadership must have the political will to have zero tolerance toward corruption. Throughout our history, corruption has been an accepted way of life and a get-rich-quick scheme, but we will not have it. We have declared war on corruption and are enforcing the rule of law. We are strengthening our governance institutions to deliver a corruption-free governance framework. And the world is taking notice, as evident from Chatham House's decision to award its prestigious prize to Malawi's Constitutional Court judges for independently adjudicating the presidential election's case and nullifying an illegal and irregular election.

(PR): You won the election with nearly 60% of the vote, marking the first time in African history that a re-run election led to the defeat of the incumbent, after months of street protests and a decision by a constitutional court for a new election. Could you comment on this? Could Malawi be a role model for Africa as a result of the process that you went through?

(LC): We are already a role model. Many have commended us for demonstrating the institutional independence in Malawi. We know that there was a similar case in Kenya but Malawi's case went beyond that. After an election had been reordered, the incumbent lost and he lost heavily. This is the biggest challenge that we face now — to make sure that Malawi's reputation continues to be the one that demonstrates that democracy, institutionalism and constitutionalism can be a standard on the continent and that people's dignity can be affirmed through such democratic processes and choices. People's choices must be respected as growth and development can only prosper in such environment. We are proud of the fact that our emphasis on good governance as a key democratic value has earned the Economist magazine's declaration of Malawi as its choice of Country of the Year 2020.

 

(PR): Malawi and the U.S. have enjoyed strong diplomatic relations since 1964. How do you see the strengthening of the bilateral relationship with the U.S. and in which areas could that country best contribute? 

(LC): We have enjoyed great relations with the U.S. since independence. It has been extremely good in helping our young people acquire skills for various sectors. It has been helping us with the Millennium Challenge goals as well, the latest compact of which has just been approved, which is developing our electricity infrastructure in readiness for increased electricity generating activities in the near future. The U.S. and Malawi are close allies. As a case in point, as a result of this alliance, Malawi is doing extremely well with regards to the reaching of 90-90-90 target on HIV testing, treatment and viral suppression. Some of those figures are already at the 2025 goals because we are well over 90% of achieving the target. The U.S. government has been instrumental in helping us achieve this goal. We want build on this success and develop our relationship even further. We would like to see the U.S. be part of the industrialization we are embarking on in areas of agriculture, mining and tourism, as well as combating climate change, just as it continues to help us in education and health

Of course, these days we have new players on the scene. Not only have we maintained our relations with traditional partners such as the U.S. but we have also developed relations with China and Israel, as well as strengthening our partnerships on the continent through the Southern Africa Development Community (SADC), which I will start chairing this year. We also want to strengthen our relationships with our traditional partners that have seen us go through different phases of our political development, such as the U.K. and the European Union.

 

(PR): How do you plan to contribute to creating a competitive and stable environment for foreign companies to invest in Malawi?

(LC): We have the Malawi Investment and Trade Centre that is a hub that we are intending to use to set up a one-stop shop where investors can facilitate all of their business transactions quickly. And since we are fighting corruption through the rule of law, we are confident that investors will see that their investments are safe here.

Another aspect of Malawi that makes it perfect for investment is the prevailing peace and tranquility in our land. We are a peace-loving and friendly people and we want to ensure that whoever comes here does not only feel at home but will truly be at home. We want businesses that come to partner with Malawians to ensure knowledge transfer. In this information and technology age we live in, we want to enable younger generations to participate in Malawi's development, with vast opportunities to learn from those that have much greater experience in relevant fields. We want people to have profitable businesses and help Malawians eradicate their poverty in order to take charge of the nation's path.

We are committed to bringing U.S. companies to Malawi in 2021. COVID has delayed certain plans but I had virtual conferences with the Africa Investment Forum where the investors are ready to come. We want the whole world to know that Malawi is a very fertile ground for investment because of its fight against corrupt practices. We want to make sure that together we can prosper.

(PR): How would you sum up the essence of Malawi, its people and culture, and what makes it so unique as a country?

(LC): Malawian culture is diverse, with many tribal groups that have a variety of creative dances, dialects and diets, yet with one common devotion to our country. Our essence as a people is to collaborate in our work, to be friendly toward guests, to be collaborative in solving shared problems, to be supportive toward relations, to be patient in the face of adversity, to work hard when given an opportunity to serve, to be respectful of others, and to never lose our smile or sense of humor. Even when you go to some of the villages where I am sometimes angered by the level of poverty, you will be amazed by the happiness of people there. These are the attributes that characterize Malawians everywhere. Even when we go out of Malawi for work, study or pleasure, we are conscientious, hard working, and smart. We have so many Malawians in the diaspora that are well spoken of and this is because of the country where they were born and raised, which is aptly called "The Warm Heart of Africa."

 

(PR): What final message would you like to send to potential investors and readers of Foreign Policy magazine about Malawi?

(LC): In the era of multilateralism, we want to not only encourage multilateralism but also bilateralism — with Africans in our region, across the continent and with the international community. I want to ensure the world that not only do we intend to participate fully as bone fide members of the world's community but we want to assure everyone that we will participate in programs that make the world a safe place for everybody. We take such global issues as climate change, economy and COVID-19 seriously, and we want to work with others in making these history. As of 1 January, Africa is a free trade area, so we are geared for business with the rest of the world. This is an exciting moment for Malawi. The world needs to look at Malawi as a partner of trust and as a partner of common values for the creation of a better world.