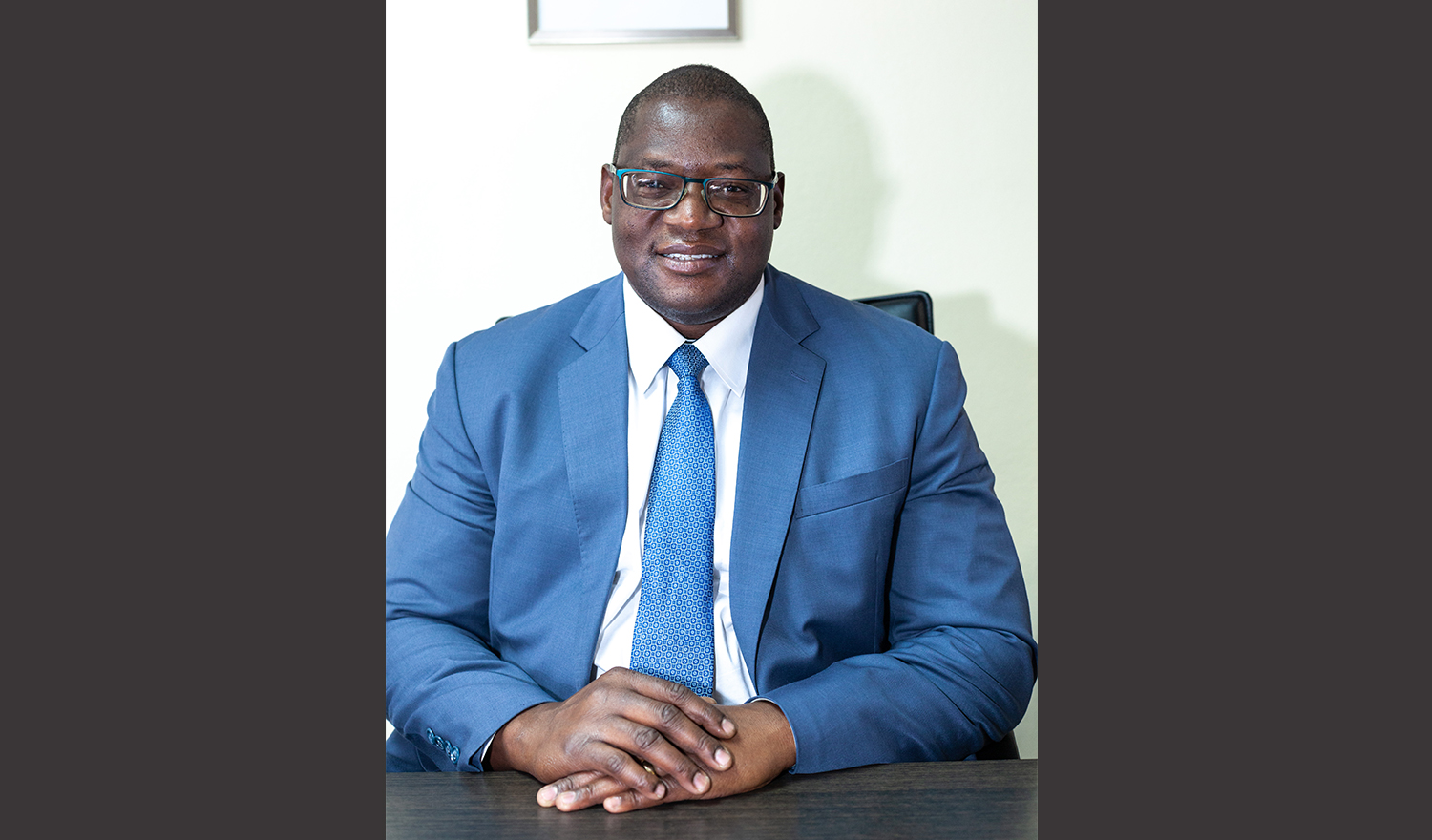 Sep 2022

Interview with Matthias M. Ngwangwama, Managing Director, Namibia Wildlife Resorts

Prisma Reports (PR): Namibia's tourism sector has grown significantly in the last two decades due to the country's stunning natural beauty, robust road infrastructure and low levels of crime. After COVID, natural attractions such as the Namib Desert, Fish River Canyon and Skeleton Coast are expected to attract a new vein of customers who are looking for rural getaways in wide-open spaces. As managing director of the country's largest public-sector tourism operator, Namibia Wildlife Resorts (NWR), can you give us an overview of Namibian tourism's greatest assets? "It's Namibia's natural beauty that attracts visitors. There are endless opportunities in our tourism industry, some we know about but others are undiscovered and we need to harness them."

Matthias M. Ngwangwama (MN): The Namibian tourism industry was very small before the country gained its independence — after independence, it grew exponentially. Just before COVID, Namibia had over a million visitors a year thanks to its natural beauty. Namibia is a land of contrasting landscapes and that's what entices tourists. It's a renewable resource that doesn't deplete — it's beauty lives on. Key attractions include our national parks, like Etosha, and the coastal areas, like Swakopmund. Our sand dunes are another major attraction, while our Fish River Canyon is the second largest in the world after the Grand Canyon. We also have a new attraction — the Kavango Zambezi Transfrontier Conservation Area (KAZA) — coming up.

In short, it's Namibia's natural beauty that attracts visitors. There are endless opportunities in our tourism industry, some we know about but others are undiscovered and we need to harness them to grow the sector.

PR: How significant has the tourism sector traditionally been in supporting the country's GDP and local employment?

MN: Even though people tend to talk more about mining and agriculture as Namibia's key economic sectors, the tourism industry has been very important in terms of creating temporary and permanent employment. If you add it all together, this can significantly alleviate the unemployment problem in Namibia. The tourism industry is said to contribute 15% to GDP and about 7% to the total labor force, but that story is not complete: we can double its contribution to the labor force to about 15% because of the multiplier effect of tourism, which many people don't consider. The figures we see for its contribution to the GDP can also be doubled because of the links tourism has to other industries like retail and transport. Personally, I believe that agriculture and tourism are the two industries that contribute most to the growth of Namibia and to employment at the moment.

PR: Prior to the pandemic, Namibia targeted 1.5-2 million visitor arrivals in 2020. However, worldwide lockdowns and related challenges led to an 81.9% drop in arrivals that year. Now, the global tourism market is seeing a fast turnaround as people are cashing in on delayed plans, with pre-pandemic levels expected to return in Namibia by 2024. What new trends and opportunities has the passing of the pandemic brought to Namibia and how can it take advantage of them?

MN: We feared for our company during COVID, but we survived and we continued to operate, which shows our resilience. While we were significantly affected then, two years later we're seeing a turnaround. Last year, our occupancy was at 21% and in the year to date this has increased to 39%. Things might change, but if we continue with this trend, we can expect a strong recovery of the tourism industry. 

The biggest lesson we learned concerns our reliance on a single market. For example, the tourism industry in Namibia was reliant on the international market. During the pandemic, we had to diversify by focusing on the closer regional markets like the Southern African Development Community (SADC) and our domestic market. While many tourism operators closed as there were no international arrivals, we continued operating, focused on the domestic market and this is partly why we survived. The notion that the domestic market in Namibia is not important isn't true and, with proper focus, one can capitalize on it.

Innovating and creating new products is also important. In Namibia, not everyone owns a car or can afford to rent one. We launched a new product offering that includes packages where NWR takes visitors to their desired destination. And we saw how we could capitalize on virtual tourism. As an example, we installed a camera at one of our water holes, which is live streamed on YouTube so viewers can experience what we offer from their homes.

PR: NWR is now back in full swing, with a $1-million revamp planned and strategic partnerships lined up. The company also reduced its losses in 2021 from the previous year by over $5 million, a clear sign that it's on its way to recovery as global travel returns. Could you summarize NWR's operations and the role it plays in Namibia's greater tourism sector and economy?

MN: NWR plays a major role as the largest public-sector tourism operator in Namibia. We have an asset base of about $44.2 million, run 27 facilities throughout the country and employ around 650 staff. When it comes to employment contribution and procurement spend, we have a very significant role in the economy and many small and medium-sized companies rely on us.

We've had a backlog in renovations and that's why we had to allocate funds to renovate our facilities. When most of our resorts were established, it wasn't for the purpose that they are used today — it was more for the recreational activities of a few people, but now, they're open to everybody. Our infrastructure dates from pre-independence in the 1960s and, because of that ageing infrastructure, we need to continuously upgrade things like the water and sewage systems. In fact, that's one of our biggest problems at the moment and we're making it a priority to address this issue.

PR: In July 2021, Namibia unveiled ambitious plans to cut greenhouse gas emissions by 91% by 2030. Tourists are increasingly looking to take part in more sustainable tourism and are now making choices on their destinations based on green efforts made by the sector. How is NWR making its offerings more sustainable? 

MN: Our contribution as NWR is making a transition to renewable energy at all our facilities through the French development agency AFD's Sustainable Utilization of Natural Resources and Energy Finance program. We've been paying huge amounts of money for power and electricity to date and so we're planning to install solar-energy generation systems to reduce costs, plus energy-efficient electricity and water-usage systems. We operate throughout the country and in some areas in the south, like Lüderitz, it's very dry. Therefore, we've started a tree-planting program there as well.

 

PR: Digital transformation has leapt forward with COVID. What's the current level of digitalization in Namibia's tourism industry?

MN: The entire industry has started digitalizing through online bookings; we make heavy use of social media platforms like WhatsApp, Facebook and Twitter for digital marketing; and we're looking at creating an app that will point out the main attractions as well. NWR also has a functional website, with all the crucial information that our clients may require including maps with resort locations and/or GPS coordinates, which are very helpful in finding our resort locations faster and indicating the best routes to take to get to them.

We're still figuring out how we can better implement virtual tourism and benefit commercially from it. The good thing is that we've already started and this is something that can be fine tuned to bring value to the company and Namibia — this is also good marketing for the country, because it gives people a glimpse into what Namibia looks like. In terms of robotics and other advanced technologies, we're not there yet, but when it comes to digitalizing through electronic bookings, social media and apps, Namibia's tourism industry is moving in that direction.

PR: Namibia's attractiveness as a destination for foreign direct investment (FDI) has risen recently due to its political stability, independent judicial system, robust infrastructure and easy access to regional markets, among other factors. What kind of impact can FDI have on NWR's growth and what are the best opportunities it could offer to investors?

MN: NWR is looking to introduce more public-private partnerships (PPPs). As I mentioned, we run 27 facilities throughout Namibia, three of which are PPPs. Most of these were local investments and there's a drive now to go out and offer these opportunities internationally that we've only recently started exploring.

The KAZA area is one of the best opportunities for international investors and it will be key to unlocking the area and linking it to other attractions in SADC. The Gross Barmen Health facility represents another opportunity. At the moment, it's just a natural hot spring, but we can make it so much more by turning it into an international health and spa resort through FDI. With the right knowhow and funds, we can transform it and add value to Namibia and its tourism offering.

There are many other opportunities in Namibia's national parks, where we can build first-class facilities. These places are in high demand and, due to a lack of available accommodation, people are currently turned away. Our beautiful coastal areas also offer huge opportunities. The facilities that are currently there are, unfortunately, not up to standard, so we need investors to help upgrade them. If we can build more lodgings there, we can accommodate more people. Overall, there are numerous opportunities for FDI in Namibia's tourism industry and we invite people to come here to take a look at them.

PR: What role could U.S. investment in particular play in helping Namibia live up to its potential in tourism?

MN: The U.S. is a highly developed country. It has the knowhow and expertise, better technology and more finances than we do in Namibia. We have the natural resources like hot springs and beautiful nature, so the U.S. can play a big role in assisting us to harness these and elevate them to more developed and advanced levels.