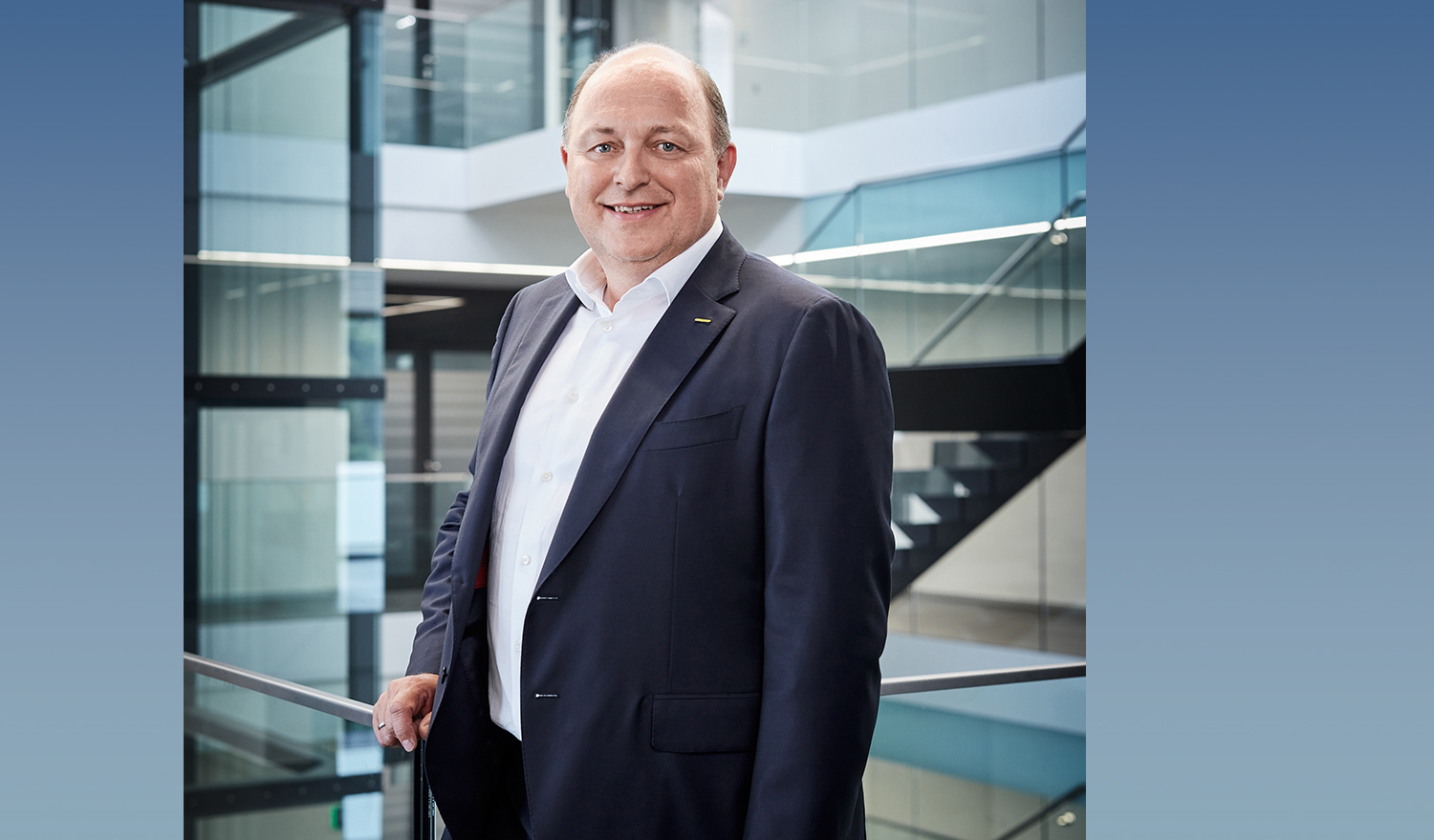 Mar 2020

Interview with Mr. Andreas Klauser, CEO, PALFINGER, Austria

Prisma Reports (PR): PALFINGER is a perfect example of Austrian manufacturing and technological leadership. Established in 1932 the company has become a global leader in the field of hydraulic lifting solutions with state-of-the-art products and technologies. With revenues over 1.6 billion Euros, over 10,000 employees, an active presence in 31 countries, and service points in over 130 countries, it is fair to say that PALFINGER is a global Austrian giant. You just released you Q1 results, which show an impressive 12% growth almost, what have been the key drivers behind this growth, and how would you summarize PALFINGER's market positioning at the moment?

Andreas Klauser (AK):PALFINGER is clearly the # 1 in everything relating to lifting solutions – and not lifting solutions in terms of products itself, but also in terms of providing the full range of services around it, such as software applications. We want to make sure that our customers are getting a premium, full-range and turn-key solution. Our financial results clearly underline our positioning: in 2018 we managed to improve our net revenue by nearly 10 points and our profitability by over 15 points. We continued on this path in Q1-2019. We are heavily focused on technology and innovation for the future, on we put all our efforts on remaining a reliable, long-term and sustainable business partner for our customers and suppliers. We offer strong guarantees, both towards our network, and towards our customers. With our large size, heavy market presence and positioning as a top provider, our business partners are guaranteed that we are here for the long-term. We are not a smaller company that can be taken over, absorbed and disappear from one day to the next. On the other hand, we are still heavily driven out of EMEA, and Europe especially, but more and more balancing into North America, CIS countries and diversifying geographically. This helps us to ensure a more sustainable a better balanced growth.

(PR): PALFINGER is still a family-owned company, with 58% of the Group still owned by the Palfinger family. After such an uncountable number of smaller and bigger acquisitions, including that of Harding Group in 2016; how has the group managed to maintain its spirit and unity over the years, along the 'One PALFINGER one company' motto? What's in the PALFINGER DNA today that make it stand apart in its industry?

(AK): PALFINGER still mostly owned by the Palfinger family trust which is very professionally managed. The management team of PALFINGER as well as the board are very professional. When I came on board as CEO last year in June, I found a very positive environment where the family trust really leaves the management team work independently. Being part of a family group has a lot of advantages, as it gives us a long-term view, its gives us stability in the market place, as well as in our financing, and for our financial stakeholders. On the other hand, after so many mergers and acquisitions PALFINGER has become quite a fragmented company, and so we are pulling in our management team together to stay focused on the operational business. Our management team consists of roughly 25 people who deal with most of the day-to-day operations, while the management board gives the overall guidance to make sure that nothing goes wrong and that we're heading in the same direction. We're committed to delivering on the numbers that we have promised to our shareholders, and that's our strategy to achieve this. Last year we introduced the Global PALFINGER Organization (GPO) which aims to bring all these fragmented elements together and work as a global team, leveraging the existing synergies between our businesses and teams. We have put in place a center of excellence that works though all this various expertise and know-how that we have developed and all the various products that we have. In the past it happened that several of our teams were working on a similar engineering and designing for a cylinder for a marine application, in Austria as well as in the US. We are working to avoid this kind of duplication and make our internal systems more efficient.

(PR): To what extend are you proud of your Austrian roots, and to what extend are you fostering that Austrian identity in your products?

(AK): We are a reliable business partner, that's our Austrian touch. We have a sustainable, long-term strategy in terms of being in the marketplace, and that's why foreign business partners appreciate us – not only in the Western world. This, in combination with the DNA that PALFINGER has – in terms of product applications, innovation and quality focus – is a clear advantage. Austria is our base and this is a great environment to operate from. We get the strongest support from the local government, we have great resources, great schools and great universities. Compared to the US and even to France, it's a small environment which means that we get easy access to government and all economic stakeholders, they are very approachable and understand which kind of resources we might need.

(PR): Austria is the EU's second biggest R&D spender, dedicating 3,19% of GDP to R&D activities in 2018, the Government aims to push that number to 3,70%. Can you tell me a little bit about PALFINGER's R&D efforts? How is the group working to remain at the forefront of innovation and keep breaking new frontiers ?

(AK):Our R&D efforts are focused on our core business: managing our product line, our R&D staff, and our centers of excellence, where we have the greatest know-how out of the current product itself.

We are of course looking into new business opportunities, new businesses and new services. We have put in place a front-end division called 'PALFINGER 21st' which operates in a start-up environment in Vienna (jointly with weXelerate), and aims to bring new ideas in. As an example, we just recently launched the first baby of PALFINGER 21st which is called 'STRUCINSPECT', which delivers bridge and building inspections within 48 hours, and which is quite innovative in the entire industry. So we are leading the pack with strong applications not only about the product and not only in Europe, but as well out of Asia and the United States. In Germany alone we have about 40,000 street road bridges which we have to inspect and do some repair work, and over 25,000 rail bridges, so there's a lot of business coming up in the next couple of years. We developed the tool together with some other partners, out of PALFINGER 21st and out of weXelerate, and we have a partnership to deliver such kinds of services within 48 hours. The customer can understand, the service provider can understand if he has to do something further in terms of repair work, maintenance, or whatever.

(PR): To what extend is the group also fostering external cooperations, with universities, research institutes, or other external partners to accelerate R&D and innovation?

(AK):We are working for example with the Urania Institute, in Graz, Austria, as well as few other technical schools in Austria. We try to bring the best heads together.

Technology is changing so fast that even our customers don't see certain things coming anymore. In the past, we used to work on a current product fitting in new improvement, or look out into improving the performance of our services or launching new services; all the customer demands were already dealt with, with more or less 90% hit rate. Nowadays it's no longer enough to wait for customer's feedback. We need to see far ahead and we need to see which kind of technologies are in the air. This is why PALFINGER 21st is very important for our entire R&D approach. We just organized the think tank of PALFINGER 21st in Vienna to examine which kind of upcoming solutions might be needed in the future, not only out of our customer base, but also out of our dealer base. We are as well using startups with fine ideas in the scope of lifting solutions. If we find anything interesting in terms of products and services or business opportunities in general, then we take this onboard.

(PR): Digitalization is an essential focus for most businesses, from large businesses to SMEs and start-ups. Can you tell me about PALFINGER's digital focus and strategy at the moment? How is the group working on implementing a digital transition across its entire value chain?

(AK): In people's mind digitalization usually refers to everything that comes out of a computer and which is unknown. For us, digitalization covers three different areas. One is our CRM system (Customer relationship management) which we are currently improving so that we can reach out to customers and dealers in a faster, more direct and efficient way. The second area is the services we propose – such as our STRUCINSPECT software, the tablets and monitors we are using. The third area is purely related to controlling our equipment. These are the three different phases of digitalization that we are working on. It is not focused only on the product itself, not only on the service, not only on talking to customers, and we are getting the most out of it. Our customers can already feel and then decide which kind of service they would like. For example we have now telematics tools where sensors, hydraulics, rails are communicating with us. We have a smart eye product, where you can use glasses which are located on the helmet and look at the equipment which needs to be serviced. The operator can inform you or can give you instructions on where to start, and what to do. So these are all elements which are covered by our digitalization focus. Lifting equipment is always subject to quite intense regulations in terms of safety, and so we have to be reliable in terms of what our customers expect and reliable in terms of services. Yet we are looking on the front-end and whatever is applicable for such kind of products we are doing. Even an autonomous crane, when you're loading timber, you have to put the first piece of timber mechanically and then the rest is loaded automatically. These are all the elements we are doing here.

(PR): PALFINGER is also a clear pioneer in the field of sustainability, and has been implementing it in its products and processes for the past 15 years. How is the group leading by example in that regard, and what are some of your current goals and actions to develop products in sustainable business practices?

(AK): From the way we use energy, all the way to how we treat people around the globe, PALFINGER is working in a sustainable manner. As a company we make sure that we are well balanced in terms of different skills, religions, languages. Austria is after all not the center of the universe and the universe is not revolving around Austria, and we want to keep an open mind-set. On the other hand, we want to make sure that we are quite transparent, and working in transparency with our employees so that employees can follow and understand what the KPIs are, how these are working together, what's the feedback in terms of performance, etc. So I think we're doing quite a good job.

(PR): You already announced 2019 would be the best financial year ever in the group's history. In a recent interview you said you now focus on organic growth, rather than on new acquisitions for the group. How would you summarize PALFINGER's global expansion strategy, what are the priority markets, the priority segments or the strategic partnerships that you'll prioritize?

(AK): PALFINGER can rely on an quite international team. We are an open company, we try to bring differentiation, different skills, different languages on board. Our management team has been consolidated and is acting as a global team, and not just like a holding company. We are giving advice, taking responsibility, showing as well the added-value everyday to our customers, and leading by example. We have big growth plans for 2019. We see a great opportunity in the US market, where we have a strong footprint with 5 factories. Most of the requested production is done through local manufacturing. The US is an important marketplace and we're looking to be partners for the long term. We have a great success for example with loader cranes and with truck mounted forklifts we're about to release a new product in this area. We also maintain great business relations in our more traditional markets like China and Russia. We are not putting all our eggs in one basket so it's really quite well spread. We can deal with all the upcoming environments and challenges that we are faced with, in quite a successful manner, so we are quite well balanced. Going forward, we will shift more and more out of the maintenance in Europe, and go increasingly into these marketplaces. A big opportunity as well for us is certainly Brazil and Argentina: the market there is coming back now, with free trade economy, and so it's looking quite good. 2018 has been a record year, Q1 and H1 of 2019 are heading in the same direction, and therefore we believe 2019 will be another record year for PALFINGER.

(PR): The US economy grew by an annualized 3.2 percent in the first quarter of 2019, easily beating market expectations of 2 percent and following a following a 2.2 percent expansion in the previous three-month period. Can you tell us more about PALFINGER's restructuring and redeployment in the US, how is the move expected to boost your position on that market?

(KO): We had to go through this phase, because we're gaining growth and we're buying new companies. We bought a couple of companies in the US, but they were not capable to put their synergies together, and they were also at a certain point in time not willing to talk to each other, so now we're forcing them as well in terms of cost management, content management, that they get close to each other and work closer with each other.

(PR): You've been in the CEO seat for almost a year now. What are your conclusions after one year in the office, what are some of the major changes that you have instilled in the group over the past year, and some of the achievements that you are most proud of?

(AK): The PALFINGER group is in the midst of a major cultural transformation on the global level. I am not talking about just a cultural change because there's a new CEO coming in who wants to make changes. We are implementing a change for the better for the group, using synergies, fostering more discussions and breaking the silos. This is a great opportunity for me but also a big challenge, to make sure that the lower management levels all the way down to the blue-collared guys really understand what it is about. We have high volatility in the marketplaces where we operate, so our aim is to be faster, to be more efficient, and shorten our reaction time. We are having a business plan done now for the next 2 years. Dealing with this volatility will be the biggest challenge. We are a big group of people, quite innovative, quite open to new ideas, but sometimes too much centered around Austria. We really need to open up, internationalize, bring in more international skills. One of our targets is to have less Austrians and more foreigners, with an efficient mix of skills, languages, and foster better cultural understanding.

(PR): PALFINGER has this Strategy 2022 setting its roadmap for the next few years. As CEO, what do you hope to achieve most? What's your vision and your ambitions for the group?

(AK): First of all, I really want to change the culture of the group, to be even more capable, and to better embrace these upcoming business challenges by further implementing or rolling out our GPO. Secondly, I would like to better use the know-how that we have on traditional products or on future new business models in order to pass the €2 billion by 2022, through organic growth essentially. Of course if there's any interesting business acquisition opportunity coming up, and if we still have the opportunity to deal with that we will, but the plan and the strategy is clearly towards organic growth. On the other hand we want to make sure that we remain the #1 lifting solution provider for the customer. Sometimes when you're focusing too much on profitability and price increases, you might lose a certain volume of your customers which is not an option for us. We want to remain a market leader.

(PR): What do you think is key for Austria's very strong manufacturing base and technological footprint as well. What is key for the country to maintain its competitiveness?

(AK): Austria has maintained a high level of education, its universities and schools are in the top rankings. We also have this dual education model where you can join a company early on as an apprentice, and evolve later into a management position. Austria also enjoys a strong social environment and is quite stable. People are less dependent on their daily income, we don't have many strike days and we are quite well-balanced. Austria ranks #3 in Europe I believe with the least strike days, which for an employer is always great. Austria is a small nation, as big as one single state in the US! People know each other, what's going on, and that helps us a lot. We can easily partner with universities, and with all kinds of innovative business partners. In terms of management style I think we're less polarizing here, especially compared to our big brother Germany.

(PR): What's your final message in the context of our special supplement?

(AK): I have lived all over the world in the last couple of years including in Wisconsin in the US, where I learnt a lot in terms of communication, how to deliver, how to add value, and work KPI-based. Nevertheless it was quite interesting after all these years to get back here in Europe, in Austria. I was born here and grew up here so I feel happy to somehow be back to my roots, and then to have the opportunity to lead such a great company as PALFINGER.