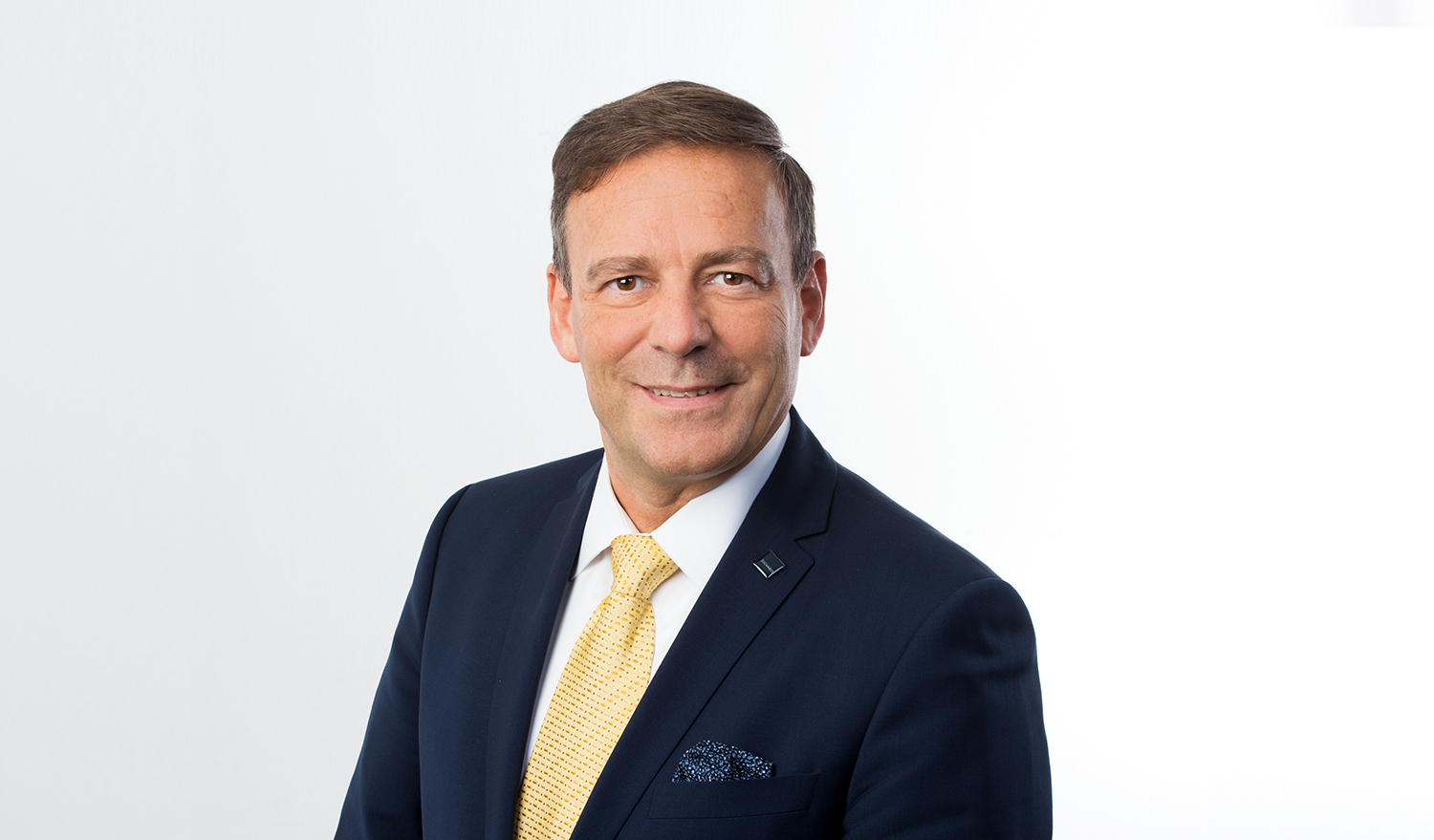 Mar 2020

Interview with Mr. Andreas Schönenberger, Group CEO, SIGVARIS GROUP

Prisma Reports (PR): Sigvaris is a leading player in the field of medical compression products, it's a family owned company that has been operating for over 150 years, initially started as a rubber-elastic textile maker in 1864, and which today provides relief to millions of vein disease patients. To start this interview, can you give us a rapid tour of Sigvaris?

Andreas Schönenberger (AS): Sigvaris is today a world market leader in the manufacturing of medical compression stockings. The company is over 150 years old, and is family-owned, now in the family's fifth and sixth generation, and therefore not listed on the stock exchange. We are a mid-sized Swiss company, with over 1,600 employees, 13 subsidiaries worldwide, five of which have their own production plants, in Switzerland, the US, France, Brazil and Poland. Our turnover is about US$ 260 million. We produce over nine million pairs of stockings and working with distributors in over 70 countries, and so Sigvaris has a truly global footprint. Sigvaris started the development of a medical compression stocking in 1959, in collaboration with the renowned phlebologist Dr. Karl Sigg, after which the company got its naming (from Sigg and Varix, the latin name of varicose vein). This was a true innovation, and being able to produce these stockings with graduated compression was another success story. As this stocking was in high demand, the company decided to focus all production on this one product. This proved to be a wise decision as at the time the textile manufacturing moved away to the Far East, so the Swiss manufacturing into this medical compression textile was niche. We satisfied an unmet market need because there was no convenient solution on the market for patients suffering from chronic venous disorders. Sigvaris is highly recognized in the medical field as solution provider for medical compression in the areas of venous and lymphatic disorders. We performed a lot of own clinical studies over the past years, and have made a huge medical library with more than 3000 publications in the area of venous disease available to all physicians. We have a very large global network of international Key Opinion Leaders and national Opinion Leaders and we take part in all the congresses of the important venous and lymphatic organizations worldwide.
(PR): What are some of the key, unique technologies that you offer, how unique are your products, and what sets you apart in this industry?
(AS): We develop our products in close collaboration with leading medical experts in the area of phlebology and lymphology, thus allowing us to combine medical competence with our technical knowledge. Quality and innovation are important to us as well as a superior customer service. We invest a lot of research on the yarns and their properties for the patients and consumers. All of the products have a proven medical effect and are based on state-of-the-art knowledge in medical science, material science and manufacturing technologies. Nowadays our products have become more stylish and elegant. We added many colors, patterns and sizes in numerous compression classes. We also produce stockings for well-being, health prevention, in many different compression levels. We also offer customized products based on measurements of your leg taken by a health care professional. Swissness is an additional asset and we like to elaborate on that on our packaging wherever we can. In the US, we say it is made in USA, according to Swiss quality standards. Our USP is the quality of the yarns. Unlike many products that you can buy off the shelf, we are using double-covered yarns, which allows us to produce products with much more beneficial properties for our consumers and patients. The choice of the yarns, the combination thereof and how it is processed into becoming the final product is unique, and only known by us. It is this knowledge that makes our products better, more efficacious and more comfortable.
(PR): Switzerland is one of the most innovative countries, according to many rankings, and its innovation is very visible in the pharmaceutical industry, but also by extension in biotech and medtech, and of course many other fields. Can you give me some hints on the scientific studies you have?
(AS): If a physician is asking for a product to be used in a new indication, we normally start by developing either a standard product or a tailored product with specific yarns and defined compression levels. We then conduct trials to demonstrate that this product is efficacious and safe in this specific indication or group of patients. Our clinical trials follow standard procedures as familiar to any healthcare company.
(PR): Can you give us few example of breakthrough innovation you have brought to the market, how have these changed the lives of patients?
(AS): We have a number of patents on our products, including for instance our medical compression stockings with a pattern. In addition to the medical needs, our patients also have emotional needs. In Sigvaris US, last year they developed a product range called 'Microshades'. These products cover an emotional need as well as medical need of the patient. It sounds trivial but it is very important for the patient.
(PR): Are you considering any diversification of your products, to target some new segments, like you did with the sport segment?
(MW): In the past, we were very focused on a single product for a single medical condition: the medical compression stocking for venous diseases. Today we want to grow into a solutions provider rather than just a product seller. What that means, in practice, is that if a patient came to a doctor's office with a venous issue, we could provide a product to cover it. However, if the patient had a lymphatic problem, such as lymphedema, the physician would have to say "OK, I'll refer you to someone else, or I might have a solution from another provider than Sigvaris." With the acquisition of BiaCare with its velcro wraps offering we can nowadays also cover lymphatic problems.
(PR): In a recent interview in South China Morning Post, your head of communication was saying that "It's a demanding market because there are a lot of alternatives," What are your biggest challenges right now?
(AS): The pharmaceutical industry offers pills and creams to treat chronic venous disorders, but there are no satisfactory pharmaceutical solutions for this problem. Also, there exist interventional methods such as vein surgery, sclerotherapy, radiofrequency and laser ablation for the treatment of of venous insufficiency. Against the backdrop of rising medical expenditures, we offer efficient and efficacious, cost-effective, and non-invasive solutions. In the sense that our solutions are financially efficient, especially if you compare them to invasive endovenous procedures or vein surgery for the treatment of venous problems, we contribute to decreasing medical costs.
(PR): The company today has offices in 14 countries, and exports in over 70 countries. Can you tell us about your international expansion plans? What are the biggest markets for you, and how has Sigvaris internationalized since you became CEO?
(AS): The company was founded in 1864, and our first expansion abroad was into France after World War I. France still remains the biggest market for us. 1988 marked the founding of the company in North America. In the last five years, we have opened our affiliate in Australia, in China and in Mexico and we continue to pursue an international growth strategy. In 2015 and 2016 two acquisitions that took place in the US and in Poland, marked our entry into other offerings including compression wraps. Our internationalization is quite a success in itself, and is typical of a Swiss company because the Swiss market is not big enough. Yet Switzerland has a strong reputation for innovation and quality and we still stand for this. What makes Sigvaris unique is, that with having several production sites we remain close to the customer and by this, we can react faster and more specific to the market demands.
(PR): What does the US market represent for Sigvaris, and what are your perspectives on the US market?
(AS): The US is a huge and important market for medical devices, and very strategic for us. It is a very innovative and highly advanced market in regards to venous or lymphatic diseases solutions. Sigvaris is number two in the US for premium medical compression stockings. That shows that we offer excellent solutions for our customers. In 2017, we expanded our factory in the US, and doubled our capacity. This is of course good given the 'America First' rhetoric, and it means we can satisfy the demand of the entire North American market. Investing and building new facilities is a clear sign of confidence in the future, which is something we definitely have.
(PR): What's your strategy to increase awareness and educate the public about your products?
(AS): We are planning to use social media much more to increase the awareness and convince any interested person that there are cost-effective and efficacious solutions available for the prevention of potential vascular disorders. However, it is challenging to motivate someone who doesn't't really have a problem to do something preventative. If we achieve this it's going to be beneficial for the end-user, as the progression of venous disease is not reversible. And wearing compression stockings definitively improves the quality of life.
(PR): How important is the Swiss image of quality on these markets and to face competitors?
(AS): Sigvaris is known as a Swiss company and providing high quality products. The Swiss image is still an undisputed quality argument and contributes to the credibility of the products. Unfortunately for many customers the price is often times more important than the brand or its origin, and quality aspects seem to be secondary.
(PR): On a personal basis, what are your ambitions as CEO of the company?
(AS): I want to focus on the customer, and follow a customer-centric approach. I also want to serve more markets, with even improved offerings, delivering functional and emotional benefits to improve the quality of life of our customers. I want to convince the patients out there that they are making a good choice by choosing our brand.
(PR): What is your final message to readers?
(AS): People should consider using more compression stockings as preventative measure: from frequent travelers, to pregnant women, and just for well-being, even if you have no medical condition. To start with, always use compression stockings on long-haul flights: you are protecting your legs from flight induced thrombosis, and on the same time, the refreshment feeling you have.