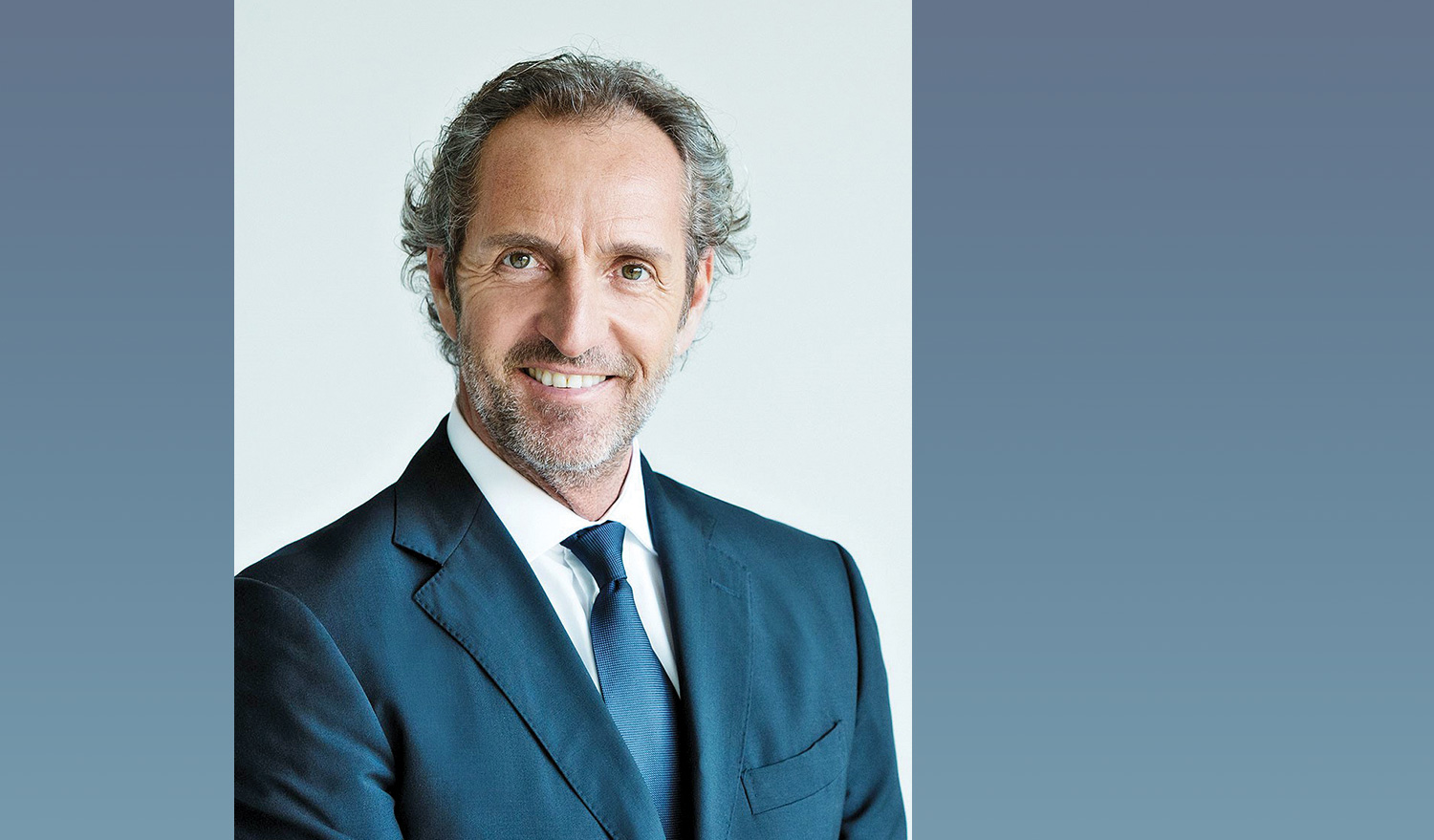 Mar 2020

Interview with Mr. Johann Christof, CEO, Christof Industries GmbH, Austria

Prisma Reports (PR): Christof Industries has become a leading provider of turnkey solutions and a trusted partner in the development, construction and upkeep of plants for a variety of industries across the globe – from the petrochemicals, pulp and paper, to chemical and the energy industry as well as environmental technologies. To start with, can you give us a rapid tour of Christof Industries, how has the company developed into such as success story and how does it stand out today?

Johann Christof (JC): Christof Family Business, which today includes Christof Industries and Christof Holding AG, was founded by my father in 1966, who started as a welding engineer but very rapidly grew the company to close to 500 employees by 1987. I took over in 1988 as CEO, and within these last 30 years, the Christof Family Business has been on a successful growth path, developing into different product categories. Today Christof Family Business in total has a turnover of almost €500 million, and more than 4,000 employees. Our companies are working in the field of industrial plant construction, engineering and manufacturing in the sectors pulp and paper, energy, petrochemicals, logistics, construction, oil & gas and many more. Very early on, in the late 90s – early 2000s, Christof Industries, the Christof Family business arm I am the Chairman of, started to make substantial R&D investments into waste to energy conversion technologies, with the idea to create value out of multiple types of waste, which is something that we have been constantly involved with till today and which was out of the focus for many industries until very recently. We always strongly believed that if we are to develop our own technologies, which we could offer to the market on an EPC basis, operate and service & maintain them, we will have a very special position in the market. Within the last 20 years we have filed a number of different patents and signed many exclusivities with third parties in the field of waste to value technologies. Today Christof Industries provides a 360-degrees portfolio: we offer our clients technologies, starting from concept, basic and detail engineering to the production of equipment and key components, mechanical & electrical erection, service and maintenance, as well as relocations and upgrades with a strong focus on R&D for state of the art technologies and circular economy. We are working closely with many important universities in Austria, Germany, South Africa, and other countries and we are pushing to be more engaged in various thriving global market places.
(PR): Prisma Reports: What are some of your most interesting technologies and priority projects at the moment?
(JC): One of the globally most disruptive technologies we are currently involved in as a strategic partner is AgriProtein, which focuses on using organic waste as a feedstock to grow fly larvae to produce protein also known as "MagMeal" and other valuable products, while generating zero waste. Protein, mainly coming from unsustainable fish meal, is one of the most important ingredients and price drivers in the farming industry, including poultry and aquaculture. MagMeal is the most competitive and sustainable alternative to fishmeal, which is also becoming more and more of a problem because of the micro plastics found in fish and therefore also in the fishmeal, which in turn ends up back into the food chain when consumed. We derive mainly three products from the AgriProtein process: MagMeal which is a sustainable protein, MagOil which can be used for various purposes such as turning it into Biofuels and MagSoil which can be used for various purposes such as Biogas, Fertilizer or Compost production. The US has a high potential for the application of this technology and therefore AgriProtein is cooperating with one of the leading supermarket chains. Christof Industries who is the exclusive technology / EPC partner for all AgriProtein plants, is currently working on 3 projects simultaneously with a total organic waste elimination capacity of 1800 tons per day, making AgriProtein the global leader in that field. Due to this and other project opportunities in the US we have established an entity in Atlanta, Georgia, with a small but strong team, which we are intending to grow substantially in the upcoming years. Another of our key technologies is the industrially proven and patented caustic water incineration solution. The petrochemical industry produces caustic water during their production process and our technology is able to incinerate this caustic water using a specially developed and unique process. Our state-of-the-art technology produces steam, which is then brought back into the clients production facility, thus resulting in a positive CO2 footprint as it is eliminating the necessity to use steam which is produced from CO2 harming coal power stations for example. The main growth markets are Southeast Asia, China as well as North and South America, all regions in which we are still in the early stages of achieving our full potential as 360 degrees solutions provider. A lot of investment still needs to be done in all these geographies in order to reduce or even eliminate the negative and unsustainable environmental impacts of various industries, which is our focus driven by financially feasible environmental solutions based on circular economy.
(PR): : Can you tell us about your "Zero Waste city" project? What is the concept and how can this be further replicated?
(JC): The "zero waste city" concept has its beginnings in 1995 with our investment in the first of the currently available 13 technologies, which are applied to reach a zero waste city environment, but was only recently commercialized in 2017 when we were invited by the Dubai Futures Accelerator program in the UAE, who was asking us to create a concept for making Dubai 100% waste free by 2030. We used this opportunity to deepen our understanding on the different local waste handling situations including total costs of waste elimination, available technologies, environmental impacts, financial implications, geopolitical visions and many more connected issues, not only in Dubai but also in other middle Eastern cities, India, Singapore, Saudi Arabia, Malaysia, Indonesia and others. Our main challenge was to be able to present our "zero waste city" concept, based on existing and proven technologies, in an easy to understand format while proving the financial feasibility using real numbers from today and not some fictitious or subsidized figures from the future. The concept basis is rather straight forward, since the only thing we are doing is to utilize various types of waste streams produced by a specific city in order to to produce various types of end products, including energy, recyclables, animal feed, biofuels, fertilizer, aggregates, etc. Most of these waste conversion technologies have been developed or industrialized by Christof Industries, and some technologies are provided by third party partners applying the BAT method (Best Available Technology). While most cities and countries around the world are still in the early stages of developing their strategy to tackle the Global Warming Challenge, we are working with a few clients already today to develop and realize this concept within the next years and show the world what is possible when people and visionaries come together and are thinking forward and acting ahead.
(PR): Austria is the EU's second biggest R&D spender, dedicating 3,19% of GDP to R&D activities in 2018. Innovation and R&D is also firmly ingrained in Christof. Can you tell us more about your firm's R&D focus? How does the group contribute today in the fields of renewable energies, waste recycling and on the optimization of customer processes?
(JC): At the end of the 1990s and at the beginning of the 2000s old industries like coal and gas power stations, refineries, petrochemicals, were prevailing. We were servicing all these types of clients and plants, working within the existing industrial structures back then and offering to build and service these plants, including shut downs and refurbishmens. However, we understood the need to act and diversify and therefore concentrate our R&D focus on the future of our planet and the circular economy. This was the start of our vision and to look how we could create value out of all kinds of waste streams, and specifically not only the simple and easy applications but also the more challenging ones such as the "disruptive " technology AgriProtein. We also formed partnerships with different universities and continue to work with them even closer today. Our university partners provide a very broad basic knowledge in many different fields and we provide the industrial knowledge and the real world applications. We support universities via investments in their R&D projects and at the end of the day, we are the company who has the chance to industrialize and commercialize these technologies, register patents and bring new solutions on the market. We see massive environmental problems in many places around the world, at the moment in Southeast Asia and in China especially, and therefore we focus on those markets because they have enormous negative environmental impacts and require a solution more quickly than others. We are also developing more and more customer specific concepts. For example, we have developed a "floating" waste incineration and waste to value plant concept for Singapore which means that the complete plant would be installed on a massive floating vessel more than 300 meters long, 20 meters high and 30 meters wide, because Singapore lacks land space. Municipal and organic waste streams would be transported onto the floating vessel to be treated and converted into various outputs such as electricity, steam, cooling, proteins, biofuels, etc. which would then be transported back to the mainland and utilized within the city and the surrounding farming environment. Islands like Maldives and the Seychelles have similar problems, since they require decentralized solutions and are great candidates for such kind of floating installations, for which we developed another specific waste to water concept, producing drinking water out of municipal waste. Another example are very large Waste to Energy projects in Indonesia, who have massive waste management issues, which everyone can see from the pictures available on social media, of Bali's contaminated beaches. We are part of a very unusual consortium arrangement, involving a local EPC contractor, a large German utility corporation which would act as the plant operator, a large investment bank for the funding and finally Christof Industries as the technology supplier but working very closely with all partners. This example shows our solutions driven focus and deep commitment on transparency and flexibility in order to reach the goal of a cleaner and more sustainable environment, by looking at the needs of different countries with different mentalities, values and requirements and how we can create value from that.
(PR): You have a couple of partnership in place with Austrian universities, to what extent are you looking at exchanging with more international universities in the US for example or startups as well on a global level?
(JC): In Austria, we have partnerships with the universities in Graz, Leoben, Linz and Vienna. We also have partnerships with universities outside of Austria, in Germany and South Africa. These partnerships are easily managed and the administrative effort is limited due to the vicinity of our locations in Europe. In any case we are always interested to extend our network of partnerships also with other universities around the world but as a mid-sized company in Europe, and globally speaking we are still considered relatively small, we have our limits to closely work together with universities which are far away. In addition it is worth to mention that our partnerships are not only involving universities but also industrial partners and clients. One very competent and major partner we have a close R&D relationship with is OMV with whom we are involved in a "plastics to oil / chemicals" project, where we convert plastic waste streams into crude oil or a feedstock for the chemical industry. A small scale plant has already been developed by our technology partner and currently we are engaged in engineering the next phase in order to scale it up to 2,400 liters/day as a pilot plan. This could for example be a fantastic opportunity to work together with different universities as an industrial partner.
(PR): What is your strategy to expand your reach and find new partners?
(JC): As a mid-sized European company we are very flexible with a fast decision making process; however to grow in new markets our strategy has always been to put in place valuable local partnerships in different countries. In order to expand into these new markets we are currently in discussions with partners in several regions around the world. North America is one of the countries we specifically focus on, especially when it comes to our "zero-waste city concept". We are currently in ongoing discussions with an American company who is interested in getting the license for two of our technologies. We are also in discussions with South American and South-East Asian potential partners, where we are assessing different opportunities, but all are highly focused on the "zero waste city" concept.
(PR): Which other segments or opportunities could be of interest for Christof in the US in particular?
(JC): The US is a big producer of petrochemicals, chemicals and oil & gas, and regardless of what the different opinions may be, people and the industry care about the environmental impact and about the country's future. Therefore we see big opportunity in everything related to sustainability, waste conversion, energy efficiency and circular economy. Plastics pollution, hazardous liquid and gaseous waste streams and CO2 emissions resulting from operations from big chemical and petrochemical industries for example are big concerns. Our plastic to oil / chemical project could be one solution applicable to these industries, as could our caustic water conversion technology. At the moment, caustic waste water from chemical and petrochemical plants is more or less disposed into massive landfills, seaways or various other ways harmful to the environment, but a time will come sooner or later when this will be forbidden, as it has already started to happen in Europe. In addition to the positive environmental impact, sustainable energy will be produced from these waste streams, reducing the need for energy from coal, gas or oil. At the end of the day, America is a huge country with a massive and important global economy; reducing the negative ecological impacts of local industries, developing green energy solutions, improving waste management and handling, develop processes and concepts for 100% waste elimination and increasing efficiencies driven by circular economy concepts, are all very relevant issues also in the US. The above would summarize our main focus and where our value proposition lays. We strongly believe that our technologies and concepts would add a big value to the US market and environment. To support our vision we have already seen a number of very large investments funds that have recently decided to minimize or even stop their investments in companies that are not compliant in terms of green energy and sustainability. These actions show us that we are on the right track and that the timing is right to further involve ourselves in this huge market.
(PR): Austria is a country that counts a number of hidden champions in all kinds of spheres. How would you assess Austria's strength and competitiveness in the industrial segment? How can the country contribute more at global level?
(JC): Austria has a very good education system for all levels of society, which is constantly undergoing review. Education, universities, an extensive and proven apprenticeship system and the R&D-driven mindset of our workforce are our main assets – people who are ready to stand up for their jobs, are working hard and focus on the future. In addition we still need partners in other countries and other industries, starting within the EU. We need to accelerate exchanges and force stronger relationships between the European countries because we will have more opportunities worldwide if we act as a team. Austria has a very high potential to contribute to the global market in niche areas. The general reputation of the country is very good, the transparency and flexibility in combination with the education and R&D system is highly valued by many global clients. Our past government has done a good job at building up that reputation and I remain in good faith, despite the recent political turbulences, that we will get through it and come out even stronger. We are a big supporter of the economical program of the recent government as it provided us with the chance to form strong partnerships internationally, which we could witness first hand as we have been involved in many of the official state visits. One of the main goals of the former chancellor was to work on building global networks to support the Austrian industry and economy. Now it is important to work on and strengthen our image as a compliant, competitive, transparent and competent player on the international carpet, and to provide us with the chance to open our doors and present ourselves.
(PR): What is your final message to conclude this interview?
(JC): Tomorrows solutions for waste handling and elimination, that will allow cities, countries and industries to operate in a sustainable manner, exist already today and we want to play an important role in executing these technologies for real world applications. In order to be successful together with all other technology companies and visionaries in the world, we not only need the support from the general public but especially from governments, politicians and all industries, no one should look the other way. The technologies and solutions are already here, so let's trust in our capabilities to change and disrupt in order for the future generations to have a save and clean environment to live in and thrive.