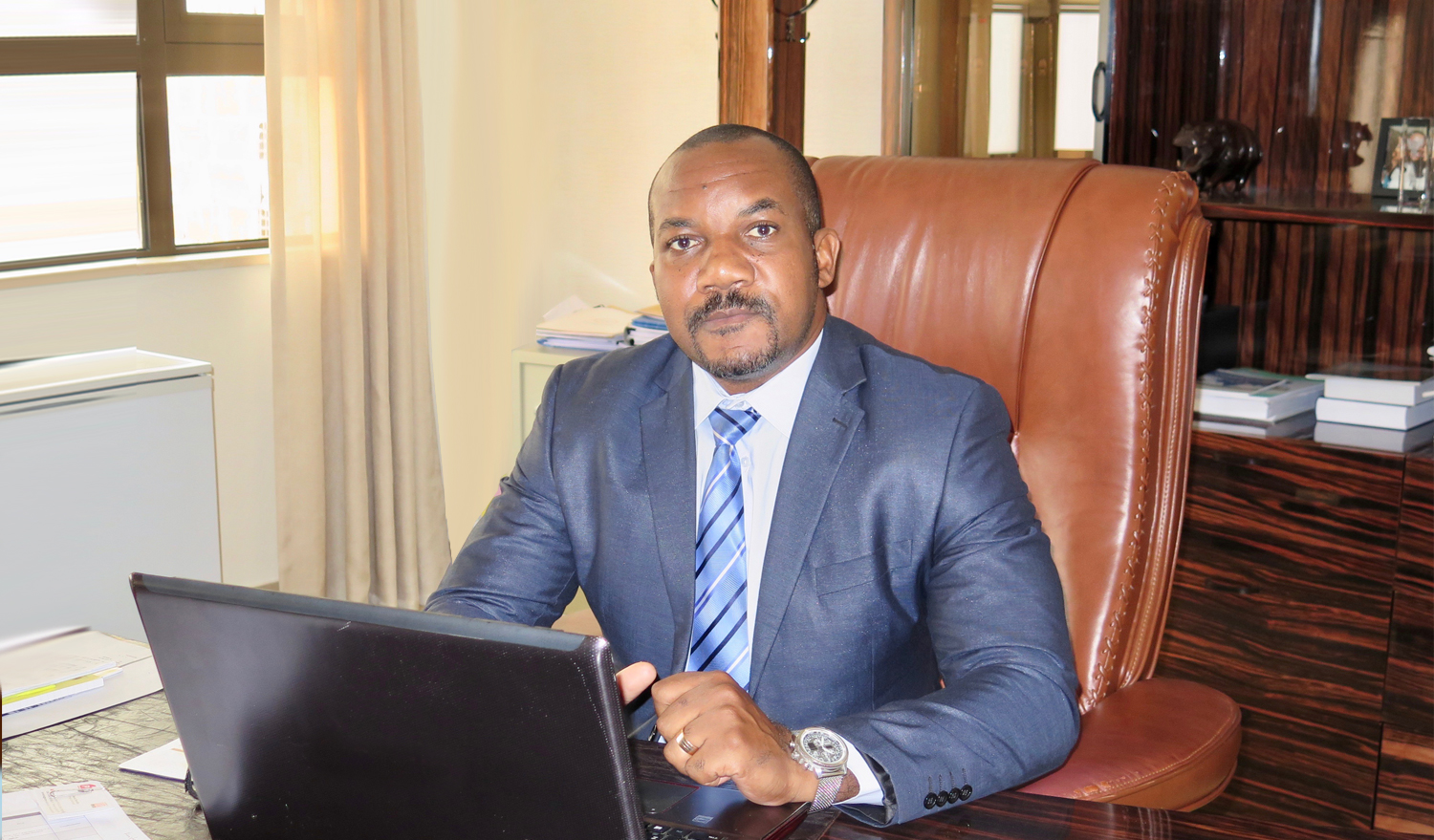 Mar 2020

Interview with Mr. Licínio de Freitas Vaz Contreiras, CEO, AIPEX – Agência de Investimento Privado e Promoção das Exportações de Angola (Agency for Private Investment and Promotion of Exports)

Prisma Reports (PR): Africa is more and more attracting the interest of the international investment community. We are also witnessing more tangible efforts in order to unify the different regional blocks in the continent, and the African Continental Free Trade Agreement was subscribed March this year in Kigali. What would you say is driving these changes in the continent?

Licínio de Freitas Vaz Contreiras (LC): The pacification of the continent, the prospect of democratisation of the African governments and the increasing relationship of Africa, America and Europe has been helping in that sense. However, there is a low commercial relationship between African countries compared to African and foreign countries (European and American). African economies are more concurrent than complementary. We should improve the transport and intra-Africa commerce. In Africa, the giant economy is South Africa, and Angola is 5th in terms of GDP and maybe in terms of population. Angola belongs to the Southern African Development Community – SADC, which is now composed by 15 countries. In this region the major goal is the creation of a free commerce area and we believe it will be achieved before the rest of the continent. With this change, it will make this region of about 200 million people more attractive to foreign private investments.

(PR): This is something we have been discussing with different interviewees in Angola, how the investor should look at Angola not as a market of around 30 million people, but 200 million.

(LC): When countries belong to a free trade area, the consumer market is not just the people in that country but the people in the whole region, which in turn allows more investment. As an example, we have the huge investment Volkswagen made in Rwanda, which tells us that it was done thinking about the East African Community, the region Rwanda is part of. However, the investments are only made if there is political stability in the region, that is the first condition. Only then can infrastructures such as energy, water, roads, bridges and so on be created. Those 3 factors are the most important and they come before the laws of private investment. After those factors we look at the strength of the labour force, the business environment and the structure of production networks in the country.

(PR): Christine Lagarde, Managing Director of the International Monetary Fund said that the 3 major challenges Africa faces are to build human capital, build infrastructure and build institutions. How do you evaluate the progress made in Angola?

(LC): I agree with this idea, and we should build infrastructures first, then the human capital and then the business environment and the 10 variables used by the World Bank to evaluate the business environment in any country. In 4th place I would put the production network in the country, which means that if someone wants to breed chicken they should not worry about what to feed them, there should be someone producing that element already, this structure is very important. These value chains are almost non existent and not yet structured in Angola. In 5th place is the way the State supports local production, the State should be the first costumer of local production and should also protect the local production by helping and supporting new businesses integrate into the value chain.

(PR): President Lourenço is committed to continue to diversify the economy and has identified the private sector as the engine of growth of the Angolan economy. He pledged to have a more conducive business environment, and we have already seen a jump of 7 spots in the World Bank's Ease of Doing Business Index in 2018. How would you describe the business and investment environment in Angola?

(LC): We are in a good moment, and we are seeking private investment. We are directing investments to areas which will reduce importation and then to areas which will allow us to export and generate capital for the country. Now the priority is seeking investments in agriculture, cereal production, livestock, aviculture, and creating an industry to transform these into value added products. We are also looking at the petrochemical industry, even though we export a lot of crude oil we are still a large importer of many petroleum derivatives, diversifying our effort into this sector will be undoubtedly beneficial for us. We are implementing this program of acquiring private investment and that has 5 foundations. Firstly, directing the investment to the areas where we actually need it, second focusing on a range of countries known to be experts in those areas. Thirdly promoting Angola as 'The' destination of private investment by having a hands on approach with investors that we want to attract. Fourthly, creating a structure to shadow the investments after their implementation. Finally, preparing the agency with staff which can deal with private investment quickly and less costly with minimal bureaucracy. We only started in March, we now have a considerable number of proposals of investments which we are very content with.

Lello Francisco, Administrator & Board Member (LF): We are receiving many proposals in the industrial sector, we have now 22 projects of investments of which 30% are in the implementation phase. The global value of all investments is around 200 million dollars, and if all projects are implemented they will create around 7,000 jobs. An example would be a proposal in glass production, which will be very important in our country as we already have a strong beer industry, therefore we aim to reduce importation of glass bottles.

(PR): When an international entrepreneur looks at investing in Angola, what one-stop shop services does AIPEX offer through SETIP?

(LC): Exactly, we have a platform called SETIP – Integrated Private Investment Management System. People have access through our webpage, and have access to all the important laws regarding to private investment. It allows the investor to propose his investment and follow its processing wherever he is. And we want to create a platform which allows investors to find local companies interested in partnerships, as many have already requested.

(LF): AIPEX is like a gateway for the investors, to review investment in any sector in Angola. Our platform also allows the link of the investor with other public institutions in Angola, when a document is needed to obtain a certain license to trade legally we are the ones to support the investor through these types of situations. With AIPEX the investors have direct contact with all services needed for the implementation of his or her desires. It takes us 24 hours to respond to a proposal, and declare if it is credible or not, then 72 more hours to emit a certificate that registers the investment. All the documents and governmental services needed are directly obtained by us without the need to get in touch with other public institutions.

(PR): The new Government of Angola stated it will give priority to important partners such as the US, marking 2018 a quarter of a century of diplomatic relations between both countries. In June, AIPEX and AmCham signed an agreement to attract US investors, in addition to AGOA and the Trade & Investment Framework Agreement (TIFA) of 2009. In what areas would you like to see closer collaboration?

(LC): Right now the US' interest in Angola is mostly in the oil & gas sector, and we are now seeking to diversify the economy and make the country less dependent on oil. We want to inform American and other investors that we have many other sectors to invest in. We indeed have recently come to an agreement with the American Chamber of Commerce to create an economic guide for potential investors in Angola, to guide them outside of the oil & gas sector. There are some products that are already exported to the US, but in small quantities, such as Angolan coffee, granite, marble and tropical fruits. There is huge potential for the US market. We also have a service called institutional articulation in favour of the private investor, which allows the link of the investor with public institutions in order to obtain a plethora of services and cut out any bureaucratic road blocking situations. We have a department that works to promote exports. The country now exports 13 goods to other nations, however it is a sporadic exportation with irregular quantities. What we are preparing are programs to promote the export of certain products, to give us an impulse to propel the speed at which we can market these exports. Of the 13 products we already export we are going to take five of them as pilots to boost their exportation capacity. First is granite, marble, ground and packaged coffee, honey and salt, which are already being exported, but unfortunately as I stated before irregularly.

The agency has four fields of attribution:

– 1st To attract and promote private investment
– 2nd To promote exports and internationalize Angolan companies
– 3rd To evaluate and approve the investment proposals (one-stop shop)
– 4th To articulate in favour of the private investors

(PR): President Lourenço also said that one of his priorities is to continue "promoting the image of the country abroad, both in the expectation of exports of goods and in attracting foreign direct investment," dubbed Economic Diplomacy. As there is a race between African countries to attract the much needed FDI, what image would you like the international community to have about Angola, and why Angola?

(LC): Firstly, because we have a great market, Angola has 29 million people but is part of SADC which has 200 million of people. We have unique natural beauty and resources that can not be compared to many other places: we have water, fertile lands, unique fauna and flora, we have a dessert and a dense tropical forest all in one place. Thirdly, because we have a government which seeks political stability, peace and private investment. We recognise where we have failed before and we are working tirelessly to eliminate the bottlenecks that challenges opportunities for private investment. Finally, we have great signs of our government focussing on private investment, establishing new laws to allow repatriation of capital or being able to obtain investment visas at ease. Angola is a unified country with no history of tribalism. The political stability that Angola can now boast should also entice investors to feel confident in approaching a new lucrative market full of potential. To substitute imports with local production, Angola imports food for billions of US dollars yearly, we are now looking to increase the national production in order to decrease the imports, this represents a potential for investment.

(PR): You were advisor to the Minister of Economy and have been appointed CEO of AIPEX this year. What would you like to achieve for Angola from your current position?

(LC): The main question that I am asked by businesses is if they have the capability of repatriating the capital gained in Angola, and our response is 'Yes', we are here to make this process much easier for investors. Since we are focussing on attracting investors to areas of the economy that are going to bring in new products and open new markets we will stimulate and strengthen the liquidity of our country's reserves, allowing us to make away with difficulties or repatriation of funds that we experienced in the past. We are a public agency and our fundamental motivation is to have a prosperous Angolan population, by welcoming foreign investment and guiding these new investments towards success we fundamentally will be helping our nation as a whole. It is in our best efforts to accommodate and execute successful projects to the best of our ability.