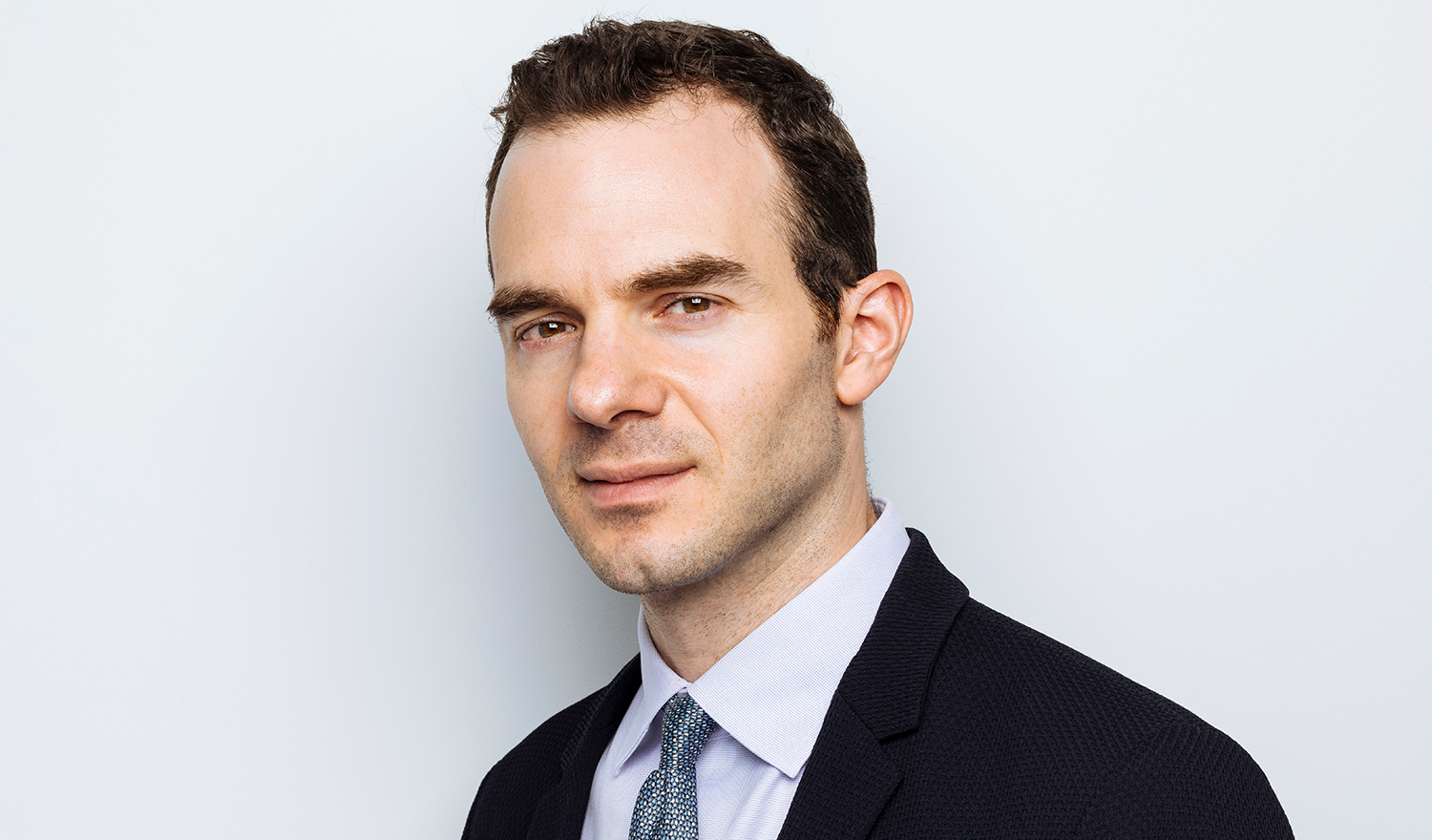 Dec 2019

Interview with Mr. Mr Alexander Hadjipateras, Executive VP of Business Development, DORIAN LPG (USA) LLC

Prisma Reports: Dorian LPG is a leading owner and operator of modern very large gas carriers and one of the three largest operators of VLGC tonnage globally. A few years ago, you have transitioned your activities from crude oil to LPG. To start this interview, can you tell us a bit more about Dorian: how would you assess your company's role and contribution to the oil and gas sector, in Greece and globally?

Alexander Hadjipateras: Dorian was founded in 1973. At that time, we were a privately-owned family company with an agency office in London where both the technical management, chartering and other commercial operations were located. Dorian managed a small fleet of medium size oil tankers until the early 1980s when we entered the Ultra Large Crude Oil Carrier (ULCC) / Very Large Crude Oil Carrier (VLCC) market (ships ranging in size from 200,000 – 400,000 Deadweight Tonnage).  Considering that the family's original history had been in the carriage of dry bulk commodities such as grain, iron ore and coal, the move to the largest crude oil carriers in the world was considered quite bold.  Many VLCCs had been laid up with no work and some even demolished before they were ten years old as major oil companies, as well as some large shipowners, were selling young well-maintained ships at very cheap prices.

In the early 2000s, we entered the Liquified Petroleum Gas (LPG) market, still as a private company, starting with small pressurized LPG carriers of sizes ranging from 3200 cbm – 5000 cbm, some of which we acquired with long-term contracts attached. We did that to diversify because many other companies had entered the VLCC market and we wanted to step back into a niche market with an operational barrier to entry. LPG in Greece was a very small market and we were able to get in at a good time and nurture our own long-term relationships through a focus on customer service and technical operations.

In 2006, 20007 and 2008 we commissioned three large Gas Carriers (VLGC) at the world's largest shipyard Hyundai Heavy Industries (HHI) in South Korea. We placed them all on long term contracts, the first to a major Japanese company, and the second and third to the oil major, Statoil (now Equinor), which is the national oil company of Norway.

Between 2020 and 2011 we saw the opportunity presented by the expanding shale oil and gas production in the USA and the prospects for increased transportation of LPG. Also, we considered that global shipyard prices were attractive.  We teamed up with a public company with which we had a long relationship, SEACOR, (our Chairman had been a Director of Seacor for thirteen years) and together we placed an order for three more VLGCs (Very Large Gas Carriers) with options for an additional three at one of the world's leading shipyard Hyundai Heavy Industries (HHI).  We listed our joint company in Oslo, Norway in 2013 and in the same year we had the opportunity to acquire a number of ships, eventually thirteen, which had been order by Scorpio Tankers a large listed New York shipping company.

Between 2014 and 2016 we took delivery of a total of (19) nineteen ships.  In the meantime, we listed Dorian LPG on the NYSE, and expanded the scope of our management office in Greece.  We moved from Piraeus to Athens and have been lucky (or blessed) to have recruited a number of very capable professionals.

For the rapid expansion of growing from 6 to 24 vessels we stayed committed to the Greek market because we always felt that talent existed here. You can find good professionals with excellent training. We also wanted to keep our core technical operations here due to the flexibility it offered us as Greece is geographically very well positioned between East and West. During that expansion, I began to split my time between the US and Greece to oversee the expansion and hiring process in conjunction with our President in Athens

Prisma Reports: How is Dorian keeping abreast of the latest regulatory changes, including the impending IMO 2020 changes and how is it working to further enhance cost efficiencies and its fleet's competitive position?

Alexander Hadjipateras: Since we are in LPG, we've looked very closely at using gas as a fuel. However, until now, we haven't decided to retrofit tanker ships with gas and fuel because of the expenses. We are however, installing 10 scrubbers on our vessels. They are all hybrid type and can operate in closed loop mode. We think that this is the most cost efficient and environmentally friendly option for the time being.

In total at the end of our retrofit program 12 ships will have scrubbers (two had scrubbers from delivery). This is part of our moderate risk management approach and is a calculated bet on how to approach the upcoming IMO 2020 fuel oil changes. We also have 10 ships that will be using a compliant fuel, and they could possibly be retrofitted to use LPG as fuel in the future.

Prisma Reports: Do you have any further plans for fleet extension?

Alexander Hadjipateras:We just came out of a very difficult market and the shipping freight rates are extremely strong right now. If we do something in the future, we'll do it with a new design or with an LPG fuel ship to differentiate ourselves.

Prisma Reports: What kind of intelligent bunkering solutions are you putting in place to enhance your staff management?

Alexander Hadjipateras: We have installed sensors onboard our ships in order to pull data and optimize vessel performance. We've met many companies who look at business intelligence and the feeding of data back to the office. We've also have a performance team who follow the day to day the speed, consumption management of the vessels. Little differences can result in significant savings.

We invested in technology in the beginning of the year but realized that we also needed the human resources to follow it because we were getting too much data but did not know what to do with it.

Prisma Reports: Liquefied petroleum gas or LPG has many advantages, it is cleaner than coal and oil; as an alternative fuel it can remove sulphur and particulate exhaust, reducing greenhouse gas emissions, it is also highly portable, making it a convenient source of energy usable in remote places where ordinary gas supplies are unavailable. How is the demand for this energy source growing? What are the main dynamics that you see on this market, and what is Dorian's strategy to evolve in line with these forces?

Alexander Hadjipateras: LPG is a wonderful stepping stone for emerging economies like Indonesia, the Philippines and Vietnam. These are countries that are changing from less environmentally friendly energy sources to cleaner fuels to support their growing energy needs. For example, in 2007 the Indonesian government successfully undertook a massive energy program to convert its primary cooking fuel from kerosene to LPG in more than 50 million households within five years. One of the reasons that the government picked LPG was because you don't need a grid to be set up, like you do for Liquified Natural Gas (LNG) and you can distribute it easily and quickly into hard to reach areas.

Today, the biggest residential market we is India. There are 80 million households in India with LPG connections. Initially, the expansion of LPG domestically was supported by government subsidies. However, the government has rolled back these subsidies especially on the middle and upper class.

On the other hand, the biggest overall industrial market today and largest LPG importer in the world is China. Historically, China has been very reliant on the US for importing polypropylene which is used in the production of plastics. However, about five years ago Chinese companies made a strategic decision to build their own PDH plants (Propane Dehydrogenation Plants) that use LPG as a feedstock to produce plastics domestically. Twenty PDH plants will be up and running by the end of next year.

After the imposition of the U.S. tariffs on LPG, China stopped importing from the US, and has increased their volumes of imports from the Middle East (E.G. Qatar, and Abu Dhabi). This year, we've even seen some exports go to India from the US, which is counter intuitive distance wise as India is so much closer to the Middle Eastern but nevertheless has happened to satisfy the growing India demand and provided a boost to freight rates.

Prisma Reports: 2019 is not over year. Can you comment on the results obtained so far? How happy are you about your performance – revenues, share price, etc – and how does it reflect current market trends?

Alexander Hadjipateras: Compared to last year, we have had a healthy profitable year. Now that the market is at a record high in the last 4 years, we can look at the best ways to return value back to our shareholders. However, as shipping is a is a highly cyclical industry by nature, we focus on keeping moderate financial leverage.

Prisma Reports: North American LPG export capacity is forecast to grow considerably over the next two years. BY 2020, the US is expected to become the largest exporter of LPG. What does it mean for Dorian and how are you adjusting to the market conditions?

Alexander Hadjipateras: We have many customers in the US as well as frequent port calls . Therefore, having a presence in the US, and being the only listed VLGC (Very Large Gas Carrier) LPG company in New York, is  positive because we are located close to our shareholders and near the major exporters.

We also look closely at the domestic demand in the US. One unique thing about LPG pricing in the US compared to the global markets is that US prices are based on a mix of domestic and international demand pr. For example, there were record storage levels of LPG in the US this year partly because there wasn't enough capacity to strip the LPG from natural gas liquids, fractionation capacity, and because some of the demand had already been supported in US. Hence, that storage drove down the overall pricing, making LPG more competitively priced for the global market.

Prisma Reports: Dorian has a big tradition of ship ownership. Your origins date back to the 19th century. What kind of values are you generating in the company and which values have made the company what it is today?

Alexander Hadjipateras: The biggest difference in our philosophy and approach is that we try to do everything inhouse. We have all the technical and purchasing functions internally and do not outsource. We handle all the management ourselves because we believe this allows us to deliver an integrated service and we believe our customers should be able to reach us in one phone call.  Having both great grandfathers who were a Captains, we want people to feel like they are not just a number but are part of a company that values the individual and has a seafaring tradition

Prisma Reports: Going forward, what's your outlook for 2020 and in the coming year, what would you like to achieve for the company?

Alexander Hadjipateras: We've always been known as a modern company at the forefront of LPG. Hence, we would like to continue to technically innovate and differentiate ourselves We want to keep our fleet young and opportunistically look to grow when the timing is right while always keeping a keen focus on our operations and servicing our customers.

Prisma Reports: You mentioned earlier you don't have a Greek crew. Why is that?

Alexander Hadjipateras: First, when we went into gas, we couldn't get the LPG experienced people that we needed from the Greek market, so we had to hire people with previous experience to satisfy oil major requirements We went to the countries that had experience, e.g. like Croatia and Latvia, and grew organically from there. Recently, the Greek flag has lifted some of its restrictions on training young Greek officers so we would like to keep this an option for the future

Prisma Reports: To conclude this interview, what is your final message to our readers?

Alexander Hadjipateras: Greece has always been a shipping hub and has always been valued as a shipping and maritime expert. As a company, we positively welcome stable political climate this country offers.  The investment climate in Greece has improved and that had always been the challenge during the difficult years. We always had to have a plan B and had to be careful with things like payment, but we see that there is a positive atmosphere now and are happy to stay here and support it.

There is also a stable tax regime for shipping in Greece, which has enabled many companies to operate comfortably here. Additionally, this has resulted in many positives in terms of jobs and companies which have sprung up to support the large number of shipping companies that operate out of Greece as hub. To conclude, I would say we are very happy that we have decided to grow in this traditional but fast changing Greek market.