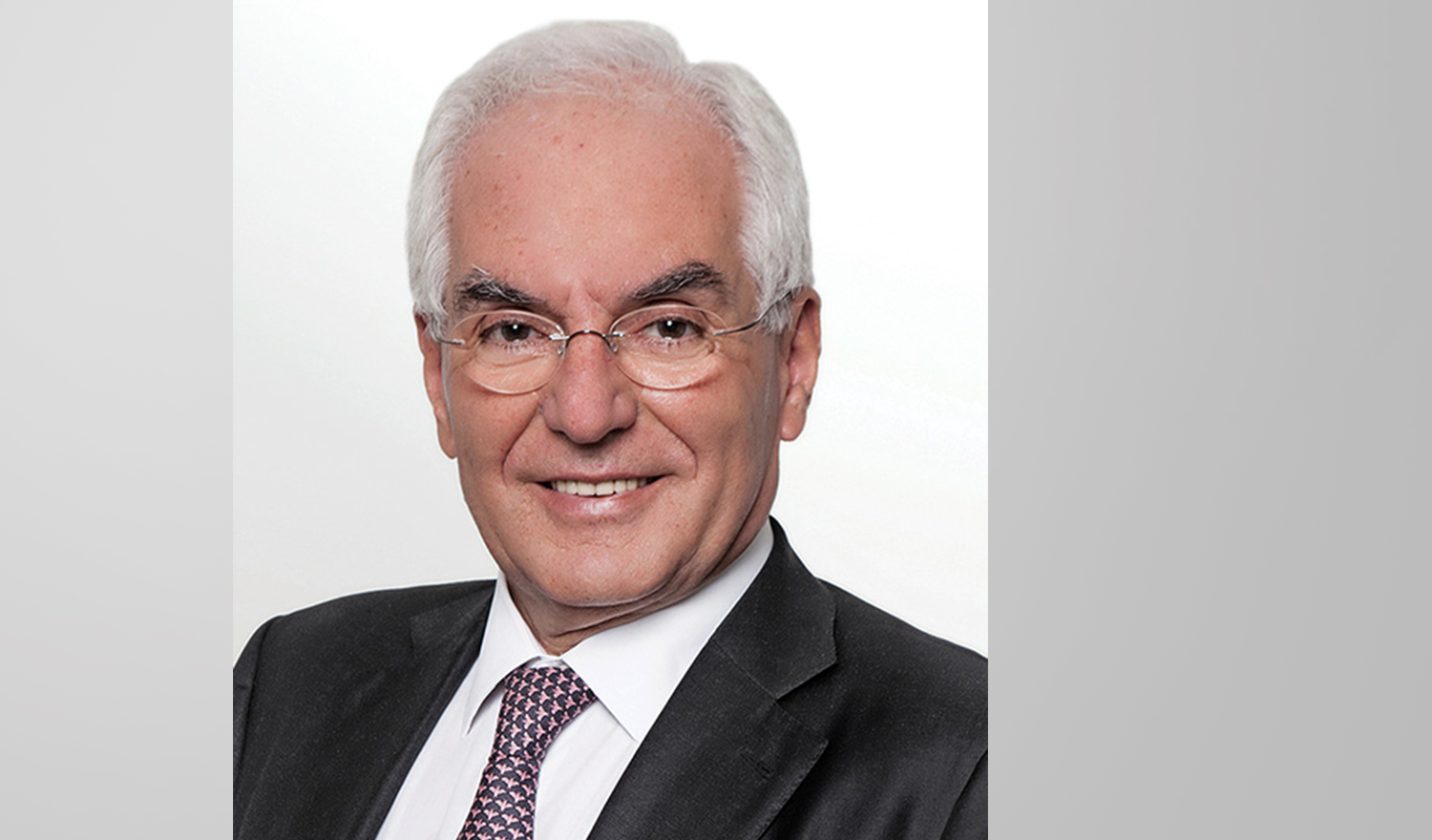 Dec 2019

Interview with Mr. Panayotis M. Bernitsas, Attorney at Law Managing Partner, BERNITSAS Law Firm

Prisma Reports:  After a severe economic crisis, years of austerity and drastic measures Greece is finally finding its way back into international and financial markets. Even President Trump recognized that «Greece and its recovery are a huge success». To start this interview Mr. Bernitsas, as a firm that has its grip on the country's economy, how do you assess Greece's macro-economic situation at the moment, are we fully back to normalcy in Greece?

Panayotis Bernitsas: I think that Greece is fully back to normalcy, and we expect it to remain so. All capital controls have been lifted, which was a big step forward, and Greece's domestic banks and prominent corporates have successfully re-entered the international markets. The Hellenic Republic has just issued its first 15-year bond, with an interest rate of about 1.91%, which was five-times over-subscribed, while a number of large Greek issuers, including OTE, Hellenic Petroleum and Mytilineos, managed to raise substantial amounts of funds on very attractive terms. This is a clear indication that the markets trust Greece and do not believe it will relapse into recession and proves that Greece's long term debt is sustainable, even after 2032 when the EU authorities will reassess the sustainability of the country's indebtedness. Confidence in the market is also evidenced by the presence of equity and other specialised funds that are very active in Greece, and various other international investors, who are attracted by the multiple opportunities Greece offers in sectors such as real estate, tourism, hospitality, energy and infrastructure. The trend that had prevailed for more than 10 years has been reversed and in the absence of unforeseeable events, this positive cycle should continue for the next 5 to 10 years.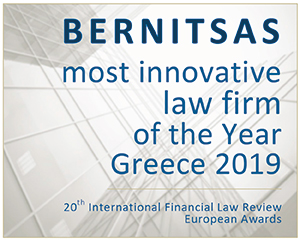 Prisma Reports:  Greece's legal and judicial system could need some reforms. Foreign investors can indeed be worried about the duration of court related procedures and legal processes in general in Greece. Can you give us a rapid overview of the system, what kind of protections, guarantees or dispute resolution mechanisms does Greece offer to foreign investors?
Panayotis Bernitsas: The efficiency of the Greek judicial system has indeed been a concern during the crisis, with the application of capital controls a contributing factor. Foreign investors do however benefit from fairly good protection in Greece, in particular a constitutional guarantee – a legislative decree dating back to 1953 – which provides safeguards for foreign investors. German investors for example use this a lot. From the repatriation of liquidation proceeds to the export of dividends, this law provides a very sound protection.
These provisions had become redundant for many years before the crisis, due to the fact that they were superseded by the provisions of EU law regarding the freedom of capital movements.
In my opinion, what people and investors feared most during the crisis was political risk and the possibility of Grexit, despite the protection mechanisms in place for foreign investments. Furthermore, we need to take note of the fact that the Greek constitution provides that property is protected from expropriation without compensation. There is in parallel a framework of bilateral and multilateral Investment Treaties in place, which offer recourse to investors to the International Center for Settlement of Investment Disputes (ICSID) in Washington, if an investment is hindered without proper compensation. So constitutional and international protections were and are in place and investors should feel secure from this point of view.
As regards the jurisdictional system of Greece, there are delays resulting from the backlog in the courts. The issuance of certain permits may also take time due to bureaucracy. The law allows non-profit associations to seek to quash administrative decisions which can generate further delays. This however is not specific to Greece, especially with regard to environmental permits which are regulated by European Union laws and Directives.
Many measures have been taken in order to adapt the system and make it work more quickly, including laws on strategic investments and laws providing for a one stop shop to address regulatory and town planning issues. Major changes in the Code of Civil Procedure and the procedures of the administrative courts have been introduced, though further reforms are of course needed.
Last but not least, foreign investors always request and obtain provisions that all disputes arising from contracts with State entities or with Greek companies are determined by International Arbitral Tribunals formed pursuant to the ICC and LCIA rules, regardless of the applicability of Greek law, therefore affording sufficient protection to foreign investors by means of the enforceability of arbitral awards in Greece.
Prisma Reports:  The Greek taxation system has been famous for its high tax rates and lower rates of collection in comparison to European average. What kind of progress has been made towards fiscal consolidation lately, to ease complexity and boost efficiency? How do you analyse the country's fiscal challenges at present?
Panayotis Bernitsas:  The very high tax rates that have been imposed in Greece, which the government is trying to reduce, constitute an incentive for tax evasion. Whenever you increase taxation to a degree that it is not affordable, this encourages tax avoidance and creates an unfair competitive environment for those citizens and businesses that cannot or do not want to hide their income and who essentially subsidise those who can or choose to. At present the government has taken important steps to reduce taxes and ease the burden for taxpayers, reducing company income tax for example by five digit points (i.e. from 29% to 24% effective as of 1 January 2019). Dividends are taxed by 5% and may be subject to a better regime where a double taxation treaty or the Parent/Subsidiary Directive is in place.
For individuals, the maximum income tax rate has been slightly reduced to 44% (vs. 45%). Income up to the amount of € 10,000 is subject to the reduced rate of 9% (previously 22%). Actually, the tax rate in all tax brackets has been reduced by 1%, except in the case of income up to € 10,000 where the reduction reached the rate of 13% (from 22% to just 9%).
Additional incentives have been provided for expenses related to Corporate Social Responsibility as well as to the protection of the environment.
The collection rate of income taxes has significantly improved over the last years according to the Independent Authority of Public Revenues, reaching 91.03% for legal entities and 68.79% for individuals in 2018.
The digitalization of tax returns should result in significant improvements to the collection rate. A group within the government is heading this initiative, which we expect will be implemented soon. Once books and records start to be electronic, VAT is collected on the same day and all shops and retail outlets are connected to the central system, tax evasion will reduce dramatically. If tax evasion is reduced and the burden of taxation is shared more evenly, there should be room for considerable tax rate reductions.
Prisma Reports:  Privatisations are one of your areas of expertise, where you have played a key role advising some of the most significant privatisation deals that have taken place or that are still currently under negotiations. What have been some of the biggest deals that your firm has helped orchestrate? What role have you played in these transactions, what have been some of the main lessons learnt and what kind of message can you send to foreign investors looking at Greece now?
Panayotis Bernitsas: Bernitsas Law Firm has a long history of working on privatisations in Greece, for both private investors and the government. Over the years, we have acted in numerous ground breaking privatisations of high profile companies operating in important industries, such as the Hellenic Telecommunications Organisation (OTE), Hellenic Petroleum (HELPE), the Olympic Airlines, the Hellenic Football Prognostics Organisation (OPAP), the National Bank of Greece and the Water Companies of Athens and Thessaloniki.
We have also advised on the restructuring of State owned companies and their listing on the Athens Exchange. The companies were under the umbrella of the government and at the time did not need to comply with the various standards applicable to any other company being listed, so a lot of legislative interventions were required to allow the privatisations to take place. These transactions were a big success when they happened.
We continue our tradition as a leading practice in this area by acting for domestic and international investors and public bodies in the ongoing privatisation programme. Recent highlights of our practice include advising clients in relation to the privatization of the Hellenic Gas Transmission System Operator (DESFA) through the sale of a 66% stake in the company, the National Train Operating Company (TRAINOSE) and Rolling Stock Maintenance Company (ROSCO) through the sale of 100% of the companies' share capital to Ferrovie Dello Stato Italiane, the two clusters of Regional Airports through concession contracts, the Independent Power Transmission Operator (IPTO/ADMIE), the Hellenic Football Prognostics Organisation (OPAP) and the State lotteries license, as well as the Astir Palace Vouliagmeni resort, located on the Attica Riviera.
We are currently advising clients in relation to the contemplated sale of a 30% stake in Athens International Airport (AIA) and of 100% of DEPA Infrastructure and other privatisation projects.
I think the lesson learned is that you always have to pursue a win-win deal, i.e. a transaction where both parties are satisfied, and the expertise developed at Bernitsas Law is to always factor-in and take into account the other party's objectives and interests.
Prisma Reports: Bernitsas Law is particularly active in the non-performing loans (NPL) space, particularly advising buyers on NPL portfolio transfers. What is your analysis on the recent progress made regarding Greece's outstanding NPLs, namely the Hercules plans, and the buy-outs of NPLS? What kind of opportunities do NPL offer for investors?
Panayotis Bernitsas: The opportunities presented by the NPL market in Greece are fairly substantial. In the current economic environment of low or negative interest rates, investment in NPL portfolios is attractive to funds and other investors. Most of the major international players are active in Greece, such as PIMCO, Apollo, Intrum, Bain, Fortress and others, and have shown great interest in the NPL packages offered and always compete to acquire them.
The Hercules project is a very important project, which is expected to relieve the banks of some of their legacy portfolios. Some argue that Hercules will not be sufficient to fully release the banks from their burdens and permit them to perform effectively and we may expect another project to be initiated by the Bank of Greece also dealing with the banks' deferred tax assets, which represent a large portion of their regulatory capital. Hercules is a big step forward and the first transactions to benefit from Hercules are expected to be completed within 2020.
Prisma Reports: Another area of your expertise concerns real estate. Greece property market, is gaining some momentum, and showing signs of recovery, after a serious slap during the crisis years. According to Bank of Greece, prices have been rising by 4% in the first three months of 2019. Positive momentum in the commercial real estate segment, including hospitality, healthcare and logistics. Residential as well as commercial real estate, including hospitality, healthcare and logistics are offering much brighter prospects at the moment. How would you summarize the opportunities that the sector offers today, both for institutional investors and corporations, as well as in the residential real estate?
Panayotis Bernitsas: We have witnessed a significant growth in the Greek real estate market lately. Various international players have demonstrated their interest and appetite for the market, with all the big international hotel brands wanting to invest in Greece and acquire contracts to operate Greek touristic projects. Four Seasons for instance has become the operator of the landmark Astir Palace hotel.
Athens, and Thessaloniki to a lesser extent, have become destination cities for international tourists, which was not so much the case in past years when the cities were used more as a springboard for travel to the islands. Nowadays visitors want to come and stay in Athens and Thessaloniki, and this is completely changing the real estate landscape. Many buildings in Athens are being converted to boutique hotels and Airbnb properties are everywhere. We are seeing a lot of movement in these urban centers, with numerous hotels still being built in Athens which is changing the configuration of the city. Many investors are buying small apartments in the center of Athens, whereas many Athenians live outside of the center. The center is experiencing a revival, with investors sometimes buying whole buildings in downtown Athens for low prices, refurbishing them and renting them out as Airbnb properties.
We have always been very active advising investors, hotel owners and developers in the greater Athens area and all over Greece.
There are also greenfield projects taking place which are very important. As Greece is growing even stronger as a tourist destination, the market is performing well and experiencing a high level of investor interest.
Healthcare projects have been very significant and funds, such as CVC, have been instrumental in attracting interest in the healthcare market.
Prisma Reports: As the country increasingly gains momentum, and gets more international investors in, private equity and M&A activities will only increase. How are Greek law firm embracing this market change, how do you see practice up the game, international and develop their expertise?
Panayotis Bernitsas: Certain Greek law firms, like ours, have always relied heavily on their collaboration with international law firms, banks, funds and other investors. Other law firms are exclusively focused on Greek clients. I think that a huge advantage for our firm has been the enduring relationships with our international referees and clients we have built over the years, and during the crisis we performed well. Certain Greek law firms had to make significant staff cuts and we consider it a great success that we did not.
Bernitsas Law has over 50 lawyers and is one of the largest firms in Greece. Although the firm's size may not be comparable with that of the larger international law firms, we enjoy a seamless corporation with practically all the major international law firms which are active in Greece, work very effectively with them and have adopted the same departmentalised structure and service orientated business model.
The interest of international investors in Greece is only going to enhance the activities of the Greek law firms – especially the ones that have the framework in place to work with foreign investors and that can offer them the level of service they have come to expect from the international law firms. It should also help smaller law firm consolidate their services and start to offer the same quality of service as the market leading firms.
Prisma Reports: – To conclude this interview, what would be your main tips to businesses or investors looking to do business in Greece, or your final message?
Panayotis Bernitsas: Greece is back. There is much growing interest from international investors in the country and this is a blessing for the Greek economy, for Greek law firms, for the Greek financial institutions, and for the country as a whole. When one invests successfully, there is growing appetite for additional investments and a snowball effect is produced in attracting more equity funds and investors to the Greek market. After the initial success of some major funds and other international investors, everybody is looking to Greece. For example, CVC has made significant investments in the health sector and has acquired several hospitals recently. I believe that the presence of international investors will bring with it consolidation to the hospitality sector. We are also looking forward to the landmark Hellenikon project to take off very soon. With the right incentives, other sectors may open, such as start-up companies looking to take advantage of the digitalisation process.