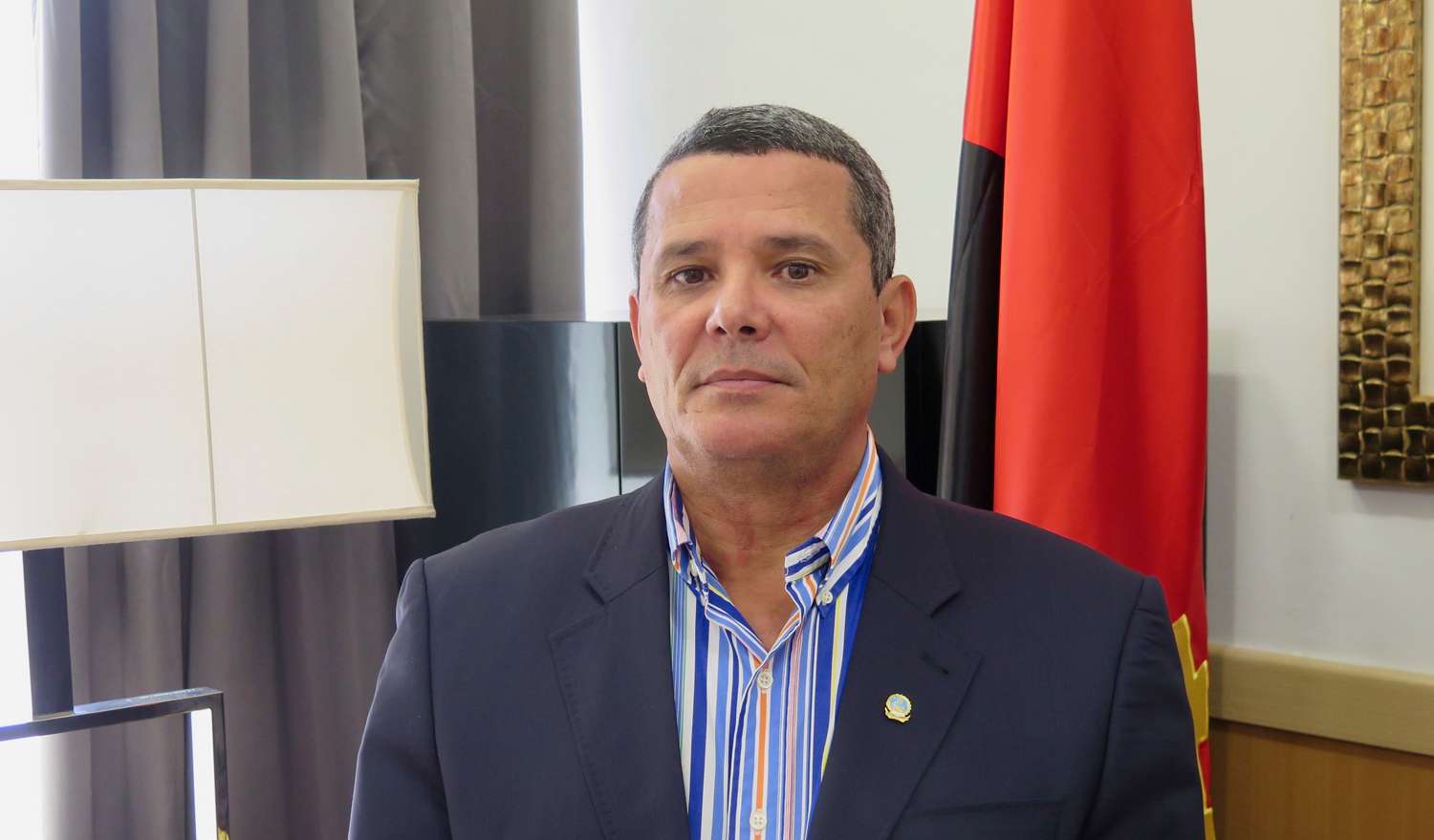 Mar 2020

Interview with Mr. Rui Luís Falcão Pinto de Andrade, Governor of Benguela, Benguela Province, Angola

Prisma Reports (PR): Regional integration is high in Africa's agenda. We are seeing how regional blocks such as ECOWAS, COMESA or SADC are working in order to have more efficient linkages, and the African Continental Free Trade Agreement was signed in Kigali in March this year. Benguela Province plays a crucial role for South African countries thanks to infrastructures such as Benguela Railways or the Port of Lobito. How would you describe the latest efforts in this direction and Benguela's importance within it?

Mr. Rui Luís Falcão Pinto de Andrade (RF): We are making a huge effort, as you know Angola created the corridor of Lobito, which is not more than a corridor of integration of SADC, this corridor has its dorsal fin in the commercial port of Lobito and by the railways of Benguela, they are the two axes for the development of this sub-region. In terms of developing the intercontinental transport between African countries in the interior we have been building routes towards Congo and Zambia for example, where we have been importing minerals from. This is a process that has started now with a potential to grow much larger, at the moment the flux of products are going one way, from Zambia to Angola, in the future we hope to send more Angolan products and resources to Zambia, to support in their civil construction, general commerce, their industry, so these are processes that we are developing. Democratic Republic of Congo will integrate itself within this process within a few days, and by the way President Kabila was here to review said project just this week. It is in my agenda and in Angola's interest to contribute to the development of SADC, forming stronger ties with our neighbors.

(PR): Christine Lagarde, Managing Director of the IMF, said in her keynote speech at the Africa Rising 2014 conference in Maputo that Africa faces three main challenges: building infrastructure, building people and building institutions. How would you evaluate the work done to date?

(RF): I agree with her in one part. From my point of view its much more difficult to create a strong and skilled workforce than it is to create infrastructure. The workforce has to be made up of Angolan citizens, whereas infrastructure can be built by anyone who sees the mutual benefit in investing in a certain project. So we have this reality. Benguela is a place of growth, especially in term of academics, just this weekend we are celebrating the success of all last year's graduates with a ceremony, Benguela is growing in this aspect, however there is still a long way to go. For our infrastructure to be conveniently maintained we need skilled men and women to partake in this important task, we are taking the logical steps to reach a satisfactory level.

(PR): In his inauguration speech, President Lourenço expressed his commitment to support the private sector more, which he identifies as the engine of growth. It is true the private sector faces difficulties, but there has already been an improvement in the Ease of Doing Business Index 2018 with respect to 2017, having improved 7 positions. What is your assessment of the investment climate in Benguela and what are the sectors with the greatest potential?

(RF): Benguela has many vectors of development that can be explored, firstly the industrial vector and infrastructure, Benguela is the only province of the country that has two airports, we have the commercial port of Lobito, railways and a new industrial sector that has a capacity for prosperous progress. Land and fish farming will help this area to take off within the short term. Benguela also has much more possibility to take in more of the population than Luanda for example, which is suffering from overcrowding, being the economic center of the country, it has very limited room for alternative development in infrastructure. This is the opposite in Benguela where there are huge sections of arable land to develop and discover, especially in terms of tourism. This last year we have had to reorganize our processes of governing not just in Benguela but the whole country, with the aim to diversify and regain economic stability. With this shift from the government we have witnessed an increase in local businesses opening in Benguela, and with the head of state re-opening the project of our oil refinery we are on the way to decrease our dependence on imported oil. This will result in more employment, not just on the refinery itself but other companies which are going to be offering services in and around the site. Apart from this there is a huge potential for Benguela to be the breadbasket of Angola, we have an unimaginable amount of unused arable land that can propel Angola to be a self-sustaining agricultural sector.

(PR): President Lourenço said that Angola will give priority to important partners such as the US, marking 2018 a quarter of a century of diplomatic relations between both countries. In which areas would you like to see closer collaboration?

(RF): The US, with all of its potential and capability, can be a strategic partner in all sectors in Angola, it depends on our availability to create the necessary synergies to develop this co-operation. To be sincere, the US has everything to help Angola to develop, it will just take the US to see Angola as an interesting place to grow strategically.

(PR): What is the objective that you would most like to achieve during your current position as Benguela's Governor?

(RF): Create development within all sectors to better the life quality of all of Benguela's citizens, this is a goal that we must reach. This passes through the development of industry, the development of efficient governance of the public sector, from energy to water, to a streamlined trash disposal service which will in turn decrease the costs that are hammering down on the health sector. What you are seeing now is a Benguela that is more or less clean, but it's still not where we would like it to be, we must extend all of the work we are doing to the periphery of the city too. Finally, by finding ways to create jobs we will inevitable create a better existence and better quality of life for our people.

(PR): Another of the new Executive's priorities is to continue "promoting the image of the country abroad, both in the expectation of exports of goods and in attracting foreign direct investment." What image would you like the international community to have about Angola?

(RF): Today we have to focus on serious projects that are guaranteed to bring in development and jobs for our citizens, the State has to participate in the management of the limited resources that it has and focus wisely on how to best use them. We need to correct our behavior of years passed, which was using our resources without creating prospects and benefits for the majority of the population. It will take some time however for the behavior of people to shift away from a self beneficial way of working towards seeing the long term plans and bigger picture.