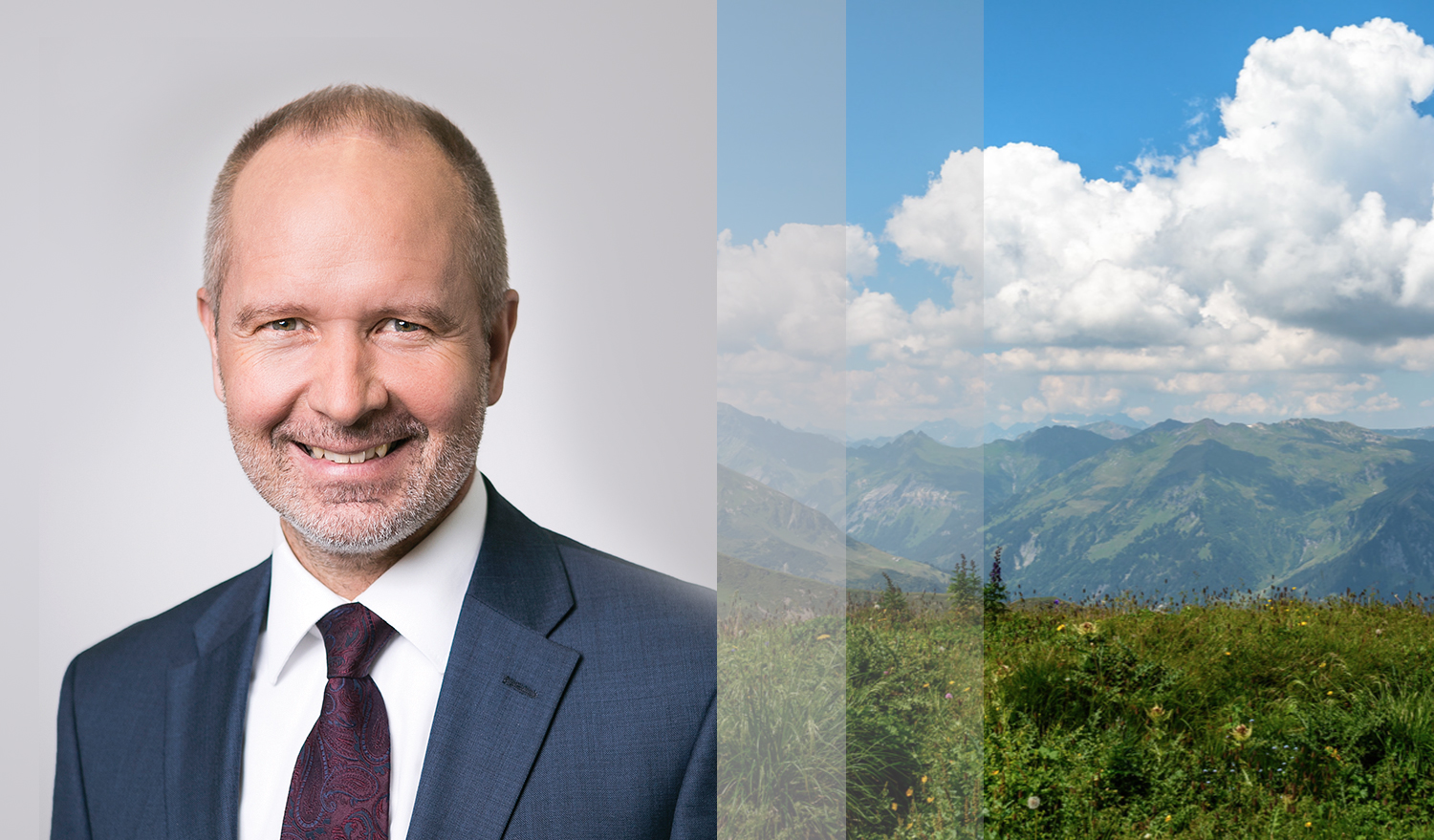 Mar 2020

Interview with Mr. Stefan Kölliker, Director of Education and President of the cantonal government of St.Gallen

Prisma Reports (PR): The canton of St.Gallen is internationally famous for its excellent education, its position at the crossroads of Switzerland, Austria, Liechtenstein and Germany through Lake Constance. It is dynamic, high-performing and has the reputation to take on any initiative or project.

Stefan Kölliker (SK): In Switzerland, it's common knowledge that one of the best regions for export is Basel, especially with the chemical industry, however, in second place is the St.Gallen Valley, which is on the border between Austria and Switzerland. The second most important and the highest incomes are found in this region–that shows how successful this region is. These people work to a high quality, with high precision, and there are a famous business university as well as several technical universities of applied sciences in this region. One of the reasons why St.Gallen is so successful is because these different kinds of universities work together with companies in the economy. Most money in the business university is generated through partnerships with companies: 50% of the budget is self-generated. Equally, in the technical universities, we observe the same situation. It's very important that they work with companies, and it is a win-win situation for both sides because in the universities they have always the latest informations about new technologies.

(PR): How does the Canton foster a culture of innovation and support R&D efforts in entrepreneurship?

(SK): We have an institution named Startfeld that works together with academic bodies and the Swiss Institution EMPA – the Swiss Federal Laboratories for Materials Testing and Research. This is a centre where start-ups can develop their ideas, and many of these companies are successful. We have foreign delegation coming to this startup centre because they heard about our successful project and wanted to replicate it. The universities work together which is important. On a secondary level, it is crucial we continue to emphasize the importance of vocational education. We have the lowest number of academic stream high school students: only 15% of people go to academic stream high schools, while the other 85% go through vocational training, which means that they do training work in companies and simultaneously go to colleges. This contrasts strongly with other parts of Switzerland, where 30% of people go to academic stream high school. We also offer the Baccalaureate which opens the technical route to universities.

(PR): What is the secret recipe for Switzerland being the world's innovation leader?

(SK): Tradition combined with vocational education. Companies foster training work hand-in-hand with young people, and this relationship helps knowledge transfer between schools and commerce. We label it a 'symbiotic' relationship, and this culture is a tradition going back 100s of years. We realized many years ago that we must invest in education–and Switzerland realized this over 80 years ago. Brains plus hard-work is one of the best recipes.

(PR): Most of the cantons we've interviewed have exciting trends happening in one or more of their industries – I'm thinking of Zug's Crypto-valley and Luzern's Health-Tech initiatives for instance. Beyond the education sector, where do you see the Canton's strengths? What are your most dynamic industries, and where do you see the most potential for growth?

(SK): I think we are successful in the IT industry, and we have a lot of very successful companies based in St.Gallen. We realized some years ago that we need more employees specialized in IT, and on that basis we are now launching a new mega project, that is quite unique in Switzerland. We will invest 75 million CHF to digitalize our entire education system. Over 50 million CHF will be invested in the university space and in lecturers and teachers further education, however the process starts from the kindergarten. In the next eight years we will analyse what to do with the knowledge gained. We do not know yet exactly how to carry out the process because nobody can know where technology will be in four or six years–which is hard to explain to the general public. Dedicating 75 million is a hard sell to the voters because it is a long-term project for which we are not yet certain of the answers. St.Gallen is the only Canton in Switzerland to undertake such a project.

(PR): Competition remains fierce between the cantons to attract both domestic and international companies, as most of them also have attractive conditions. Could you tell us (1) about the framework that enables growth in St.Gallen, (ex. tax incentives, infrastructure etc.), and (2) about your strategies to market St.Gallen to international investors?

(SK): We don't have an aggressive policy to act in such a way. We don't have low enough taxes that will persuade companies to come to Switzerland respectively to St.Gallen purely for financial incentives – but it is our traditional framework and the full package that we offer that makes us interesting. We are very close to Zurich, close to the airport, close to Austria and Germany. Furthermore, St.Gallen is very attractive, particularly in terms of quality of life thanks to living in the countryside. Besides, foreign residents here often appreciate our strong culture. With 80,000 people, St.Gallen is not a large city, but what we offer in terms of culture is great.

(PR): Beyond your exceptional education offering, St.Gallen is also an exciting destination for tourism. Lake Constance is one of the most attractive regional spots for this, but also attracts tourists from all around the world. Where do your strengths lie in the tourism sector, and how are you actively trying to appeal to international tourists?

(SK): The town of St.Gallen is a UNESCO World Heritage Site and the region has a lot of beautiful sites. It actively promotes tourism from other countries around Europe and from the whole world, yet this is very recent. Five or six years ago, you wouldn't see Asian people on the streets. Nowadays, every day we see Asians on the streets because we made a concerted effort in the past few years to promote tourism worldwide. We host art exhibitions and cultural events to this end. The reason why we especially have Chinese people here, in particular, is because we have a long-term partnership with China thanks to partnerships with universities and businesses. The Sino-Swiss program started more than ten years ago, and in recent years we see the result of this partnership. Last week, we welcomed a delegation from China. It was extremely successful, because we see a large influx of Asian people enjoying Switzerland. Our delegates in China also spread the world that there is more to Switzerland than just Lucerne, Zurich and Lausanne–go to St.Gallen, it's beautiful there!

(PR): To conclude this interview – What would your final message be to our readers?

(SK):St.Gallen is a stable and attractive place to live and work. Not only is it attractive for companies but also for people to live here. We have an extremely good education system on all levels; in all the rankings we have in the world we often occupy the best positions. Within the country of Switzerland, people often talk of St.Gallen as top in Switzerland as well as the world: from primary schools to University we are extremely successful. It's great for families to live here, but also for companies to do successful business, because they need good employees, and we produce fantastic employees. Good companies go to places where they have good employees, and we have a stable system here in Switzerland, particularly in this Eastern Part, St.Gallen.