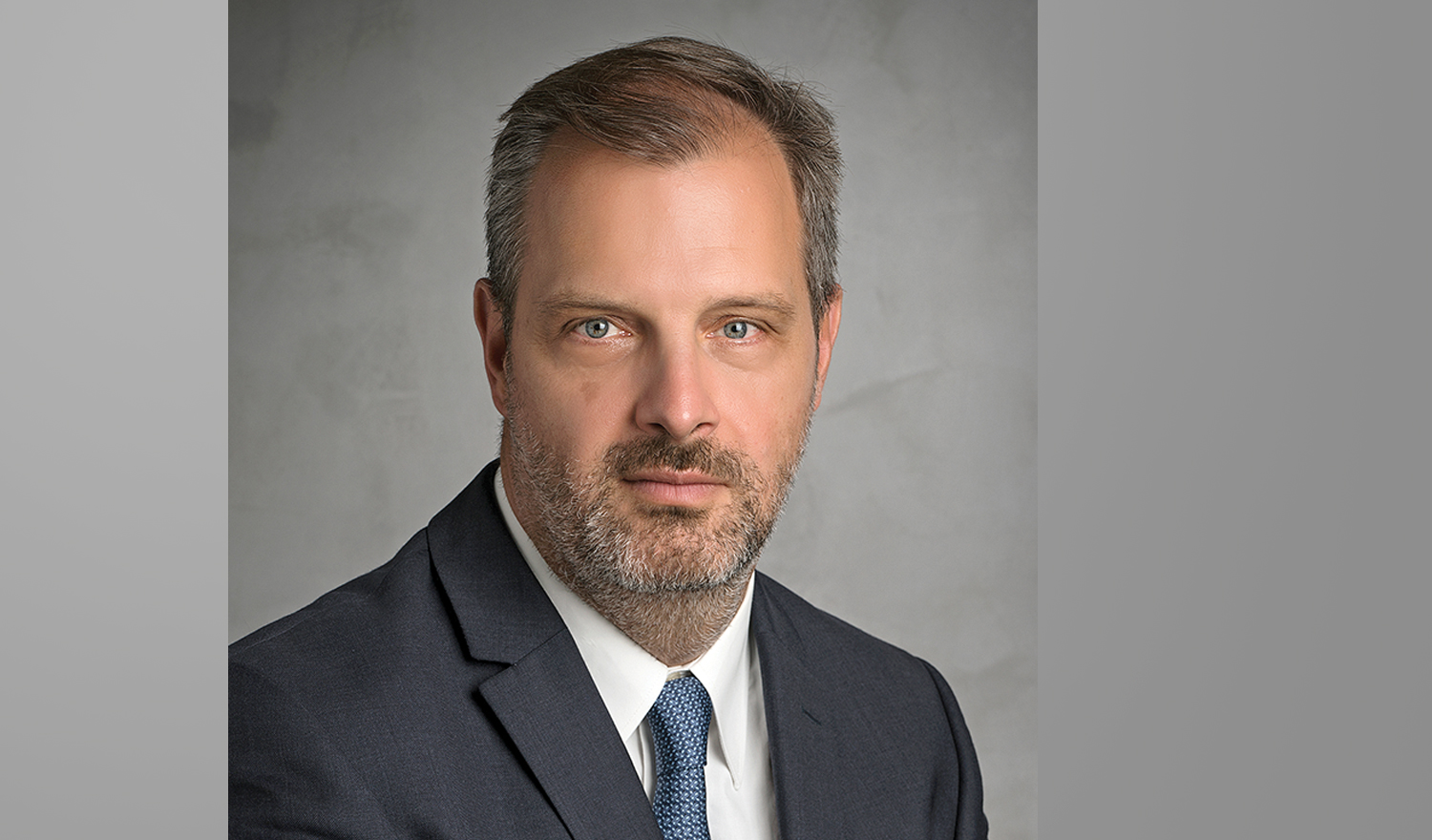 Dec 2019

Interview with Mr. Stefanos Vlastos, CEO of Hellenic Public Properties Co. (HPPC – ETAD)

To start this interview, can you introduce the readers to ETAD? What is the organisation's role and mission in Greece?

The role of the Public Properties Company of the Hellenic Republic (ETAD) is to manage and exploit a large and diverse portfolio, consisting of real estate assets, from greenfield assets to apartments, hotels, buildings, warehouses and marinas, that are located across the country. Thus, one of the top priorities of the company is to increase revenues stemming from the long-term use and sale of these assets as well as to manage a healthy portfolio that can drive the long-term sustainability and targeted returns of the firm. In addition, ETAD should promote the necessary investments that foster the economic development, both at local, regional and national levels, as well as assess existing strategies and implement alternative real estate plans that are beneficial for the Greek economy, the society, and its shareholders.

Considering your recent appointment to the top job at ETAD, and that you have just landed, what are your impressions thus far and have you had a chance to pinpoint your initial priorities to kick-off the new decade?

The new priorities of ETAD are fully aligned with the new Government's plans for the increase of the valuation of ETAD's portfolio, for the attraction of new investors in the Greek real estate environment and to drive even higher the Greek economy. Thus, our key challenge is to enter into the new decade with a new vision and strategy for the country. In this endeavor, ETAD and the exploitation of its real estate assets have a crucial role to play. In the past, however, we did not utilize our potential to the fullest, so we expect to go at least a step further. Our vision is to challenge and change this low risk/return mentality and transform ETAD into a modern real estate company that will prioritize the utilization of its assets on a cost/benefit basis, but also take into account its social impact to the local societies. In order to do this, we need to undertake a major internal restructuring, evaluate past strategies and optimize our new ones, review our returns & long term vision of our ongoing projects, and mainly, enhance ETAD's strategic role and support to the Government's effort in order to attract new capital to the Greek real estate market.

You have experience working in several Ministries, but your most recent experience was in private sector real estate. How do you plan to leverage the knowledge and expertise you have honed at Grivalia in your new position at ETAD?

ETAD's mission is to operate in the public interest, however, in accordance with the rules of the private economy. For this reason, our strategy should take into a serious account, not only the public intentions and policies, but also the needs and rules of the private market. I have
previously served both at the public and private sector, but mostly and more recently, at the private real estate sector and my aspiration at ETAD will be to leverage on my experience in order to lead the company into the new decade and continuous challenging global environment, and transform it into a Fund or a REIT. Part of my role is to use my knowledge in areas such as asset investments, negotiations, commercial initiatives, public and private cooperation, strategic partnerships, and initiatives to attract private capital. At the same time, as ETAD manages a diverse portfolio of various assets across different economic sectors, requiring, thus, not a "one size fits all" policy, but rather a customized and selective approach that will create a win-win situation for both the ETAD and the private real estate investors. I am confident that the experience and knowledge that I bring in from a number of different sectors will be a major attribute in order to realize this challenge.

As a state-owned company, ETAD has most likely suffered through decades of inefficient management with a notoriously dense bureaucratic structure. What are your plans to transform the entity into a dynamic and goals-oriented enterprise, void of red tape? Tell us about your vision to turn ETAD into a real estate company and fund.

The mission of ETAD is to serve the interest of its shareholders, which at this point is HCAP and the Greek state as the ultimate beneficiary, to increase its positive impact to the Greek economy, increase the valuation of its portfolio, and via its returns to have a positive impact and minimize its sovereign debt. However, in order to serve this mission we have to adopt rules and practices of the private economy by modernizing the company's internal rules, philosophy and strategy based on a model of a modern and dynamic real estate enterprise. Therefore, our goal is to minimize the red tape issues of the past and establish internal rules and procedures that will make us most competitive for the future. This process is not a one-off process and will entail the revision of past practices on a number of existing value-added assets, the re-visiting of our current positioning as a firm, the enhancement of digital tools such as the e-auctions, and to a later stage, the rebranding of the company. Our vision is to infuse to the company and its people an international and a market-oriented approach, that will be based on rust and drive interest among potential investors, and most importantly attract new private capital. Therefore, we want a Hellenic Public Properties Company that will be most competitive and will be beneficial to all of its stakeholders.

Let's talk a bit about some of the large-scale investments happening in the tourism sector… Hellinikon, Kassiopi project in Corfu or Elounda Hills in Crete. Is it safe to say that the tourism sector in Greece is currently the most successful in attracting FDI? What other projects are in the pipeline – both in and outside of government privatizations?

Tourism has been one of the most, if not the most, dynamic sector in the Greek economy and remains the country's "major driver in terms of economic growth. Apart from the large contribution of tourism in the Greek GDP what is also important is the spill-over effect of the tourism sector. For example, the contribution of incoming tourism to macroeconomic performance is steadily enhanced with indirect positive effects spreading across a growing range of sectors of economic activity, both in the major Greek cities, but also in the out of reach places. This perseverance is well reflected to a number of large-scale investments projects and plans. The new government's priority is to focus on attracting new foreign direct investment by creating a most stable business environment that will be based on a large offering of real estate investment opportunities. Our goal is to assist in the restoration of the market trust, regain the investment confidence and greatly contribute to this national effort.
As for other projects in our pipeline, we currently review our database in the most competent manner with new quality assumptions in place. Our goal is to bring to the market new investment opportunities as soon as possible.

For Greece to achieve high economic growth and reach the targets set for the next few years, catapulting investment is a requirement and the privatization of state-owned property a priority to achieve these targets. Tell us more about ETAD's massive portfolio, the different types of assets and the targets that you will set for next year?

Indeed, attracting investments and mainly FDI is key challenge and priority of the new government of Greece in its effort to revive the Greek economy and achieve higher economic growth. In this national effort ETAD's rich portfolio has a lot to offer. And most importantly the portfolio of ETAD is not only rich, but also very diverse in the type of assets and sectors it represents. For example, ETAD's portfolio ranges from greenfield assets to assets in the sector of hospitality and tourism, including that of marinas, ski and spa resorts, museums and camping areas to agricultural and public infrastructure assets like the Athenian Riviera and assets from the 2004 Athens Olympic Games facilities. One of our first goals is to map and evaluate our vast portfolio of assets in order to analyze the opportunities, risks or actions required for putting these assets in good use. We do not consider ourselves as the right operators for all the assets that we own as a company, neither our intention is to run nor maintain assets that are not of strategic importance. For this reason, our first goal is to evaluate the existing status and situation of these assets and then decide if we have either to invest in, long lease or sell, according to what is beneficial for the public interest and our shareholders.

What are your concluding remarks and final message to the readers of Foreign Policy?

The newly elected government is setting the foundations for Greece's regeneration. And in this direction it has a clear plan for the development of the country and its way forward. The revival of the Greek economy is the only way forward, and ETAD will be a major attributer in the new pro-investment strategy, that will be based on minimizing the bureaucratic obstacles of the past, and offering of a number of new business and investment opportunities in a variety of sectors in Greece. As a result, the Hellenic Public Properties Company has a key role to play, as the company manages a remarkable portfolio of assets, and with the proper due diligence ground work, it will offer a wide platform of new projects and investment initiatives. We are determined to work hard in order to transform the company into a modern real estate company and in this direction we are inviting decision-makers, business and political actors to show confidence in our new vision for Greece and its unique economic offering.