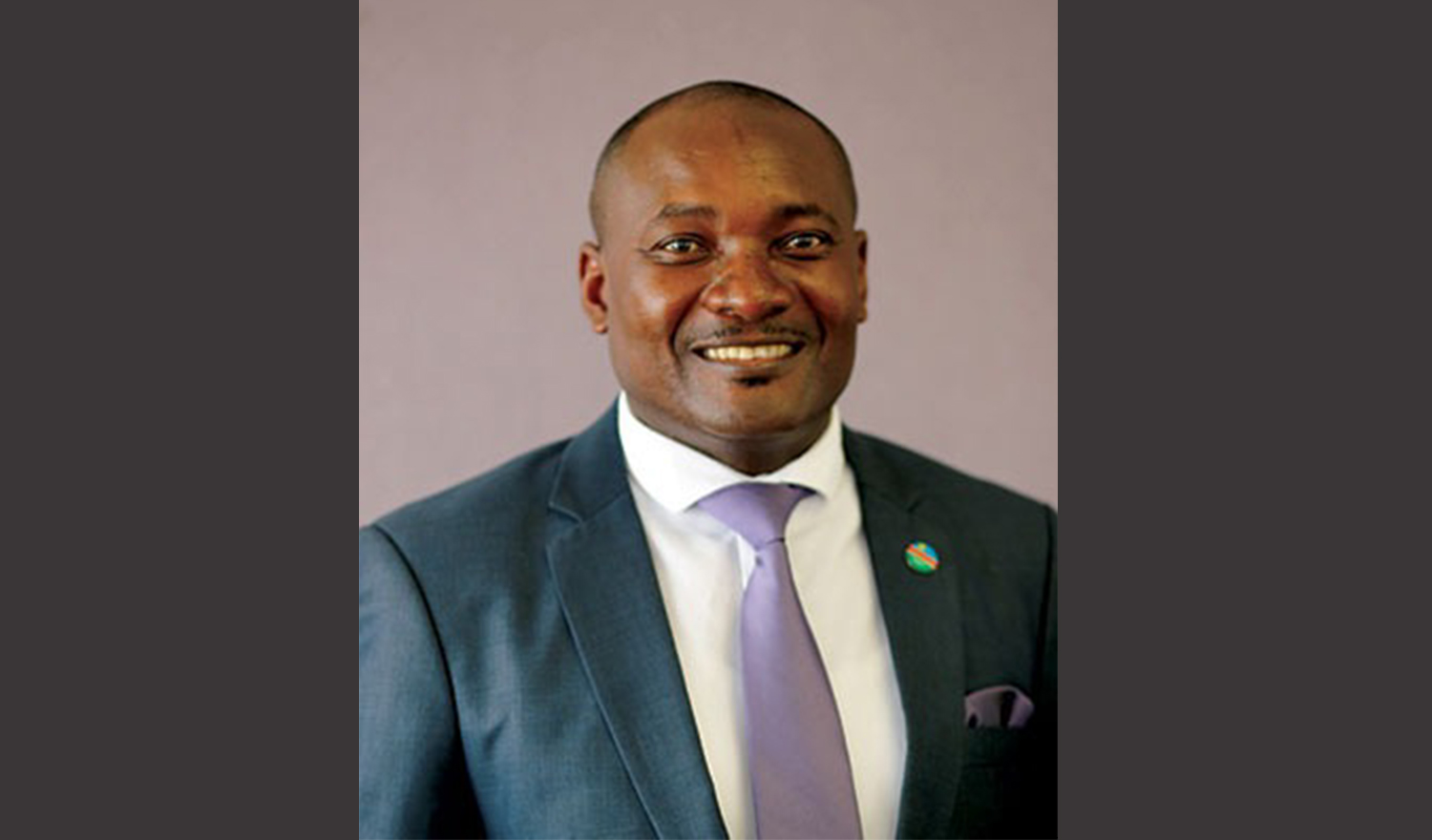 Sep 2022

Interview with Pohamba Shifeta, Minister of Environment, Forestry and Tourism, Namibia

Foreign Policy (FP): How did the pandemic impact the Namibian tourism sector? Did the government have to intervene to support local businesses and workers, and what's the position of the sector at the moment?

Pohamba Shifeta (PS): Like many destinations around the world, businesses in Namibia closed down and people lost jobs. Tourism is one of the country's largest employers with about 16.4% of the total Namibian workforce, including many of our economically active young people. Hence, we have a lot of young people that have lost jobs.

Namibia expected 1.7 million international arrivals in 2020, which would have generated around $1.8 billion or 11.7% of our gross domestic product. Nature conservancy income from tourism operations generates approximately $4.2 million a year for our conservancies — bodies concerned with preserving our natural resources — and their members, with an additional $4.6 million being paid in salaries by private-sector operators to tourism staff living in conservancies. The income from joint-venture tourism activities in communal conservancies has helped to transform the lives of rural Namibians.

By cutting off income from international visitors, COVID-19 posed a severe threat to the livelihoods of thousands of rural Namibians. These included 716 community game guards and rhino rangers, 408 conservancy support staff and 1,966 locally hired tourism staff, whose income is directly or indirectly linked to tourism. The question on everyone's mind was: would the communal conservancies and their joint-venture tourism partners survive this extreme shock?

On May 5 2020, the Ministry of Environment, Forestry and Tourism (MEFT) took the bold step of launching the Conservation Relief, Recovery and Resilience Facility (CRRRF) to develop a coordinated response to the COVID-19 crisis. This brought together concerned parties in the Namibian public and private sector, as well as international donors, to provide financial relief to institutions involved in community-based natural resources management (CBNRM) that were affected by the pandemic. A task team was appointed by the MEFT to mobilize resources and allocate funds in an equitable and transparent manner. The ultimate goal of the CRRRF support is to ensure that CBNRM entities are able to weather the economic storm that followed the pandemic and are in a position to recover as quickly as possible in a post COVID-19 era.

The CRRRF, which garnered nearly $9 million, has provided critical funds for conservancies during this crisis. By June 2020, emergency grants for 84 conservancies had been processed and the first payments of $0.5 million were disbursed to cover their employees' salaries and operating costs. Continuing their operations includes supporting anti-poaching patrols and responding to human-wildlife conflict (HWC). The conservancies' hardworking field officers collectively support more than 6,000 family members, while their work protects the wildlife economy that generates an estimated $8 million per annum to these rural areas. Assisting conservancies is, therefore, in line with the government's broader goals of poverty eradication, food security and the sustainable development of rural communities. The CRRRF has also ensured reduced job losses in the tourism sector through wage support grants to joint-venture lodges.

Despite a drop of 89.4% in foreign arrivals in 2020, the tourism sector started to experience gradual recovery in arrivals and accommodation occupancies in 2021. In the first and second quarter of 2022, arrivals were up about 37% on 2020 figures — from just below 170,000 to over 233,000. And the numbers continue to rise, with a recovery of about 70% in occupancy from the figures of 2019 having been achieved by the end of May 2022.

 

PR: How has your ministry adapted its policies and projects over the last few years, and how will this change tourism in Namibia in the future?

PS: With the technical assistance of the United Nations Development Programme, the MEFT carried out a sector assessment to measure the impacts of COVID-19 on the industry. The report showed a very worrisome situation, as a lot of businesses had closed down and jobs were lost across the country. It recommended that the sector needed further assistance from the government in its recovery process. As a result, the ministry developed a Tourism Recovery Plan aimed at improving visitor confidence in Namibia and at helping struggling businesses to become active again. Some of the key recommendations of the Tourism Recovery Plan are for Namibia to embark on an aggressive marketing campaign, improve stakeholder engagement and boost destination trustworthiness.

In line with this, the Ministry identified actions steps that need to be taken without delay. These include aggressively promoting Namibia as a meetings, incentives, conferences and exhibitions (MICE) destination, partly through capacity building of staff concerned with the MICE sector in the ministry and key institutions in order to increase focus on and successful bidding for major business events.

The ministry also suggested improving the country's visa regime, including the application and approval process and expanding issuances of visas on arrival in Namibia. As a result, an expanded visa regime was announced in June 2022 by our Ministry of Home Affairs, Immigration, Safety and Security. We also want to improve air access and fly-in safaris to flagship tourist destinations in the country, including Sossusvlei in the World Heritage Site of the Namib Sand Sea, the world-famous wildlife sanctuary of Etosha National Park and many others.

Another goal is to create and develop new tourism routes and products in our national parks and trans-frontier areas, such as the Kavango-Zambezi Conservation Area, to enhance guest experience and value for money. We aim to diversify and attract tourists from new geographical markets like North America, India, Scandinavian, China and Africa through forceful marketing efforts. Spearheaded by the Ministry of Information, Communication and Technology, alongside the Namibia Investment Promotion and Development Board, a national branding committee was established that is working on building a new and appealing country brand and taglines. We're also working to promote and develop the film industry in collaboration with Namibia's Film Commission and linking that to tourism and destination marketing.

Further parts of our plan include: adopting a digital transformation approach in which a central hub and mobile apps for tourism information will be created for ease of information sharing and marketing of the destination; working with the United Nations Economic Commission for Africa to improve our collection of tourism statistics; reactivating our Inter-Ministerial Committee on Tourism Development, and Tourism Competitiveness and Advisory Council; establishing regional tourism forums to raise stakeholder engagement and create tourism awareness across Namibia; increasing regional and national relations and partnerships through attendance at strategic tourism events and summits; and opening up for strategic agreements with the private sector to implement new innovative solutions in the sector.

PR: One of the issues you have faced as Minister of Environment, Forestry and Tourism is HWC. Could you elaborate on your strategy for reducing conflicts and environmental impacts while effectively managing Namibia's natural resources?

PS: To put it in context, Namibia has done extremely well in the conservation of wildlife, to the point that our wildlife numbers have increased both inside and outside protected areas. As a result, wildlife and people are sharing living space and competing for the same resources, which can lead to HWC. As a ministry and as a country in general, we recognize that HWC can never be completely eradicated as long as people and wild animals share the same space. Our strategies and policies are, therefore, aimed at minimizing cases, as well as managing and mitigating their impact.

One of our strategies is to allow communities to utilize our wildlife resources. By so doing, communities that live alongside wildlife will tolerate it — the principle here is that the benefits must outweigh the costs to communities. We've also developed a policy to manage conflicts, which spells out different measures for managing specific types of conflicts — the major ones in Namibia are caused by elephants, crocodiles, hippos, lions and buffalos that result in destruction to crops, water installations and properties, plus livestock losses and human injuries.

Our staff members stationed in regional and satellite offices attend to reports of HWC and they're assisted by community conservancies in many areas. Responding promptly to these conflicts is important for building community confidence that the wildlife authority will react to their issues on time. We also carry out population management to ensure that the number of animals in an area doesn't exceed the acceptable capacity of that land. Among the ways we handle that is through the translocation of animals to other areas.

The ministry is engaged in implementing early monitoring and warning systems in some of our hotspot areas as well. We fit collars and tracking devises to monitor the movements of wildlife in order to quickly implement management and mitigation measures, which also allows the ministry to warn farmers and communities of possible problems, so that they can establish preventative measures. In addition, in some places we've assisted communities in the building of predator-proof enclosures to deter wildlife from killing livestock.

PR: According to the U.S. Department of State, the investment climate in Namibia is generally positive. Is this climate fostering investments in the tourism sector?

PS: There has been positive development in the tourism sector over the years and this trajectory seems to be constantly increasing. We've seen a number of new developments recently in the form of new lodges, major upgrades and renovations, or the complete takeover of establishments. Just a few examples I could mention are: hospitality investment firm Kasada Capital Management has agreed to acquire the 414-key Safari Hotels and Conference Centre in Windhoek; Asia-based Naankuse is partnering on a boutique safari lodge in the Zannier Reserve; O&L Group is expanding and renewing its Midgard Estate lodge from about 45 to 90 units, and extensively renovating its Mokuti Etosha lodge; the Gondwana Collection has carried out major developments and renovations at some of their flagship lodges; and Qatar Airways now flies direct to Namibia. These and many other developments demonstrate that local and international investors see Namibia as a tourism investment destination.

PR: What are the most important current markets for tourism into Namibia?

PS: According to our latest Tourist Statistical Report from 2020, we receive the highest number of visitors from South Africa, which is followed by Angola, Germany, Zambia, Zimbabwe, Botswana, the U.K., the U.S. is in eighth position and the top-ten markets are rounded off by France and Switzerland.

PR: Namibia is a leading example of good governance, democracy and stability on the African continent. These factors are critical for tourism, but what else makes Namibia such a perfect destination to visit?

PS: Namibia offers a wide range of experiences and, due to its exceptional nature, it's considered to be a continent within a continent. Some of its most appealing characteristics include the fact that it has the best and safest roads in Africa, making it a great self-drive destination for discerning tourists; it's among the few countries in Africa boasting a peaceful and politically stable character that offers security and comfort; it has the second-lowest population density of any country, enabling quality experiences and not mass tourism; it hosts two World Heritage Sites in Namib Sand Sea and Twyfelfontein; it offers abundant, diverse biodiversity and wildlife populations, plus unspoiled areas of wilderness; it holds rich cultural diversity and valuable traditional knowledge; the Namib Desert is the oldest desert in the world; Fish River Canyon is the second-largest canyon globally; Namibia's welwitschia is among the oldest plants alive; it has the highest dunes worldwide and the biggest cheetah population; and Namibia is among the first countries to specifically address habitat conservation and the protection of natural resources in its constitution — it hosts some of the largest conservation areas in the world with a diverse range of natural landscapes, including Etosha, Namib Naukluft, Skeleton Coast and Kaza Transfrontier Conservation Area.

Moreover, there are huge unexploited tourism opportunities in Namibia like sports tourism in the form of desert marathons, off-shore sporting activities and so on; cruise-ship tourism; aviation tours; adventure travel; film and photography tourism; health and medical tourism, as Namibia has the advantage of recuperative natural hot springs and therapeutic waters; and the MICE market.

Finally, tourism is not just about travel, it's also about peace — after the pandemic, Namibia is an escape route from the crowds that offers a host of activities to suit all tastes. There's no doubt it should be on everyone's next vacation destination list.