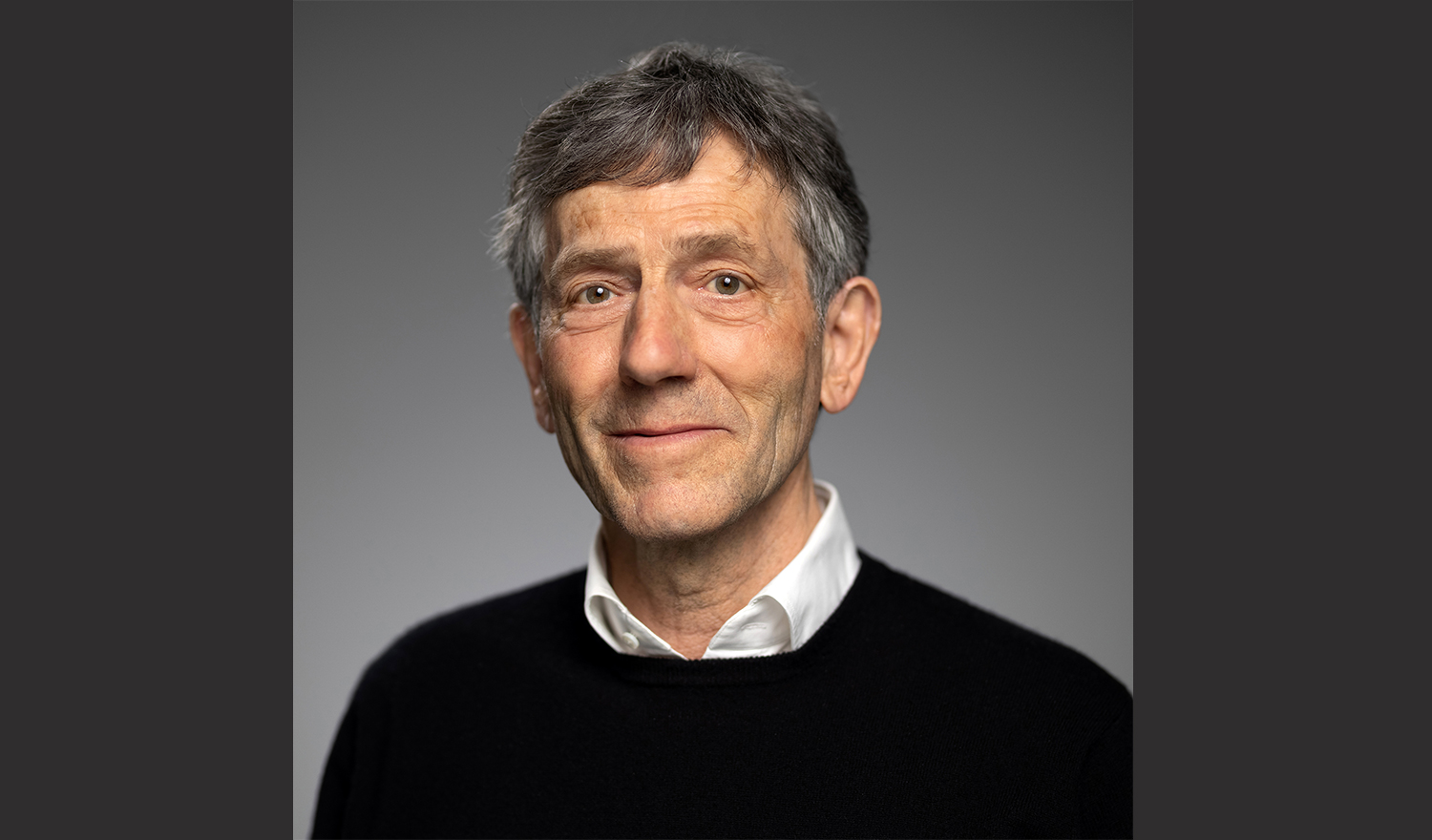 Jun 2021

Interview with Professor Bernhard Ehrenzeller, President, University of St.Gallen

Prisma Reports (PR): How would you sum up the "essence" of the University of St.Gallen, and what makes it unique? What values and ethos does HSG stand for?

 Bernhard Ehrenzeller (BE): To give you an idea, we've just received our EMFD BSIS impact evaluation, and we've been acknowledged as a wellrecognized, important, and highly accredited public institution in the Swiss canton of St.Gallen, respected, first of all, in the German-speaking world and in Europe. It is also important to mention that we are focused on both a level of excellence in our teaching as well as cutting-edge research.

The whole institution is characterized by an entrepreneurial spirit and the concept of an integration of many different disciplines. In the broadest sense, we are a business school that integrates humanities and social sciences . We've even expanded this year to include a medical program on the Master's level (in cooperation with the University of Zurich) and a newly created school of computer science. This integration is further expressed in the connectedness among our faculty who work together across the different programs. Our students do not study strictly law or economics. They are obliged to study languages and take classes beyond the scope of their major so that they gain a broader perspective.

As an institution, we are characterized as having a lot of autonomy, not only as such but also inside the university. We have 35 institutes for management, marketing, empirical economics, to name just a few, all highly autonomous in their own right and required to raise their own funds. Most of them are very active in research and in the field of engaged in Executive Education , fostering our keen connection with private corporations, as well as with public institutions.

Lastly, we have a solid and well-organized alumni base which extends across the world. It's a huge advantage to have this close connection with our approximately 30,000 alumni because we learn from them through their input and they  take part in considerable numbers in our Executive Education.

(PR): How would you characterize your experience and that of the university during your first year as President, moments of resilience and even new opportunities that have emerged during this time?

(BE): Surprisingly, we managed quite well this first year, even though it has been considerably affected by the Covid-19 pandemic. Clearly, we were not prepared for this kind of situation, in particular, but we were prepared for more digitalization in teaching and in the research field. This crisis made us move in record-time, i.e., within a few days, entirely to online courses.

Luckily, we had already implemented the Canvas StudyNetsystem and that really made it easier for both the faculty and students to follow the courses. We did a lot of webinars in the Master's and Bachelor's courses, and in the executive programs, as well. In general, we didn't have any great disadvantage or short-term negative impact this year. Today is the last day of exams, and we've been fortunate that Swiss regulations have allowed us to do them in person. We have had several thousand students on campus following safety protocols, of course. We're happy to say that we've had very few cases of Covid-19.

Now, that's been our experience this first year. We absolutely do not want to become an online university. Our preference, hands down, is to be an on-campus university ready for and part of the digital world. A committee has been formed to determine the future of our educational methods and structures, incorporating the experience we've gained through all the elements of online and hybrid learning. Let's say the acquiring of knowledge will be mostly online in the future, while the whole exchange of ideas, the collaboration between students, and between faculty and students must take place on campus. Honing one's argumentative skills, learning to argue in a differentiated and persuasive manner—that requires personal exchange.

We've just surveyed the students asking if they preferred online exams or exams on campus, and the great majority said that they want to come back on campus and they also want to learn on campus. Therefore, we've opened some learning spaces, even during the crisis period, here in our buildings. We've learned that now more than before, curricular learning is one side, but just as important is are the many ways of informal learning. It's crucial that we find a way to make inter-student and faculty-student connections possible.

As we speak, out my window I am looking at the construction workers and cranes working on the last phase of the construction of the new St. Gallen Learning Centre which will be opening in a year's time. The university is looking forward to a space that shall inspire innovations and invite everyone to collaborate, co-create, and challenge each other. The Learning Center will be an incubator for new ideas, for students, faculty members, as well as for people from outside, such as our alumni and corporations. It's going to create a genuine inter-generational exchange and a real learning hotspot.

(PR): Could you tell us a bit more about St.Gallen's Research Strategy 2025 and the school's focus on strengthening its impact-oriented, cutting-edge research with initiatives like the new St. Gallen Learning Centre that you just mentioned?

(BE): This has much to do with the kind of research we pursue here, and the relationship between research and teaching. Our brand of research is a mix between fundamental research, theoretical questions, and applied research. It's our conviction that our teaching has to be based on research, and the best teachers are those who found their teaching on the research they have themselves done. In the recruiting process, we look for young researchers that are also interested in teaching and making progress in their research, and we help them to do that. We evaluate candidacies for promotions according to the RELEAD concept, i.e., we value research, education, leadership, external funding, academic citizenship, and dissemination. In other words, we value well-rounded professors and do not focus on research output alone.

However, we naturally support those of our professors who are strongly represented in top-journals and give them the means as well as the liberties to pursue cutting-edge research. In this spirit, we have founded to Global Centers that allow us to "strengthen our strengths" in research. At the same time, we also promote applied research and are proud of our close ties with practitioners. This lends itself to close connections with our private and public partners and various internal projects, many of which are taken on in our doctoral programs.

That leads me to my next point. We have more than 600 PhD students, which is a lot in comparison. And, of course, only a small number of them choose to take the academic route. Roughly 70% of our doctoral candidates in management studies aim for a career outside of academia. Overall, only 10% of our doctoral students embark on an academic career in the end. Nevertheless, the majority do graduate with a PhD because they want to do scientific work and thus they all have to live up to our high demands. At the same time, we support opportunities to gain project experience with our professional partners. While we promote scientific rigor on all research levels, we still want to cater to a diverse set of doctoral candidates and stay open to students who aim for a private or public sector career. A lot of these PhD students also work in the institutes, so they know how it is to work scientifically and bring this methodology back to their profession after graduation.

(PR): What is St.Gallen's strategy to produce the socially responsible leaders and managers of tomorrow, which global corporations need?

(BE): That is a very important point and we recently had a retreat with our rectorate and the directors, and one of the main topics revolved around just that.

Our Climate Solutions Taskforce (CST) and the President's delegate for sustainability and responsibility are working on strategies to meet our University's goals for the future. After all, we have signed the Global Climate Letter for Universities and Colleges, and we have thus committed ourselves to be carbon neutral by 2030.

One of the questions we are facing now is how we integrate sustainability and social responsibility as topics in teaching and research: should every student follow the same course on sustainability, or should they be allowed more freedom? Of course, in the case of following one course, it would be integrated, as is our standard, in the broader context, and this would not only be for specialists exclusively. All students need to gain an understanding of this.

If we want to educate responsible leaders, they must be knowledgeable and prepared to discuss these issues. They need to know what thought leadership is about, with a perspective on the future. We've made some headway in our education, but we still have a long road ahead of us, especially in terms of infrastructure. First steps are being taken, and we are mindful of our sustainability goals when planning new infrastructure.

Student inclusion in this whole process is critical because the only way to have a real impact is if the students themselves and the student union is involved in its design and initiatives.

The third part is, of course, the research in this field, and there are several projects, some founded in collaboration with the Swiss National Fund itself. Sustainable finance is the hot topic these days and many young researchers are involved. At swissuniversities, the organization of all Swiss universities, we also have a working group on the federal level solely dedicated to sustainability and social responsibility. They are developing basic general guidelines for all Swiss universities for example how to offset the pollution due to frequent flying.

(PR): What are St.Gallen's latest accomplishments in adaptive learning methods and how are you also equipping your students with the necessary skills to lead the technological transformation programs of the future?

(BE): The pandemic has been a veritable digital push in the way we work together and in our teaching. Particularly the latter has shown us both the opportunities as well

as the limitations of online education. Thanks to our Teaching Innovation Lab (TIL) and a recent switch to the learning platform Canvas, the technical aspect of the radical switch to online classes was easily managed. But we have learned that we need to adapt our mindset to the new medium and thus change our teaching formats. Both our students and our faculty have missed the immediate exchange and the social aspect of on-campus education. Yet again, the pandemic has unleashed many people's creative potential, by adopting new ways of communicating and meeting each other. For us it is thus clear that we want to resume in-person classes as soon as we are allowed to, but we will – of course – retain those aspects of online learning that are beneficial to our students. Our Learning Center will soon provide a stimulating environment to develop novel formats and experiment with both digital and in-person formats.

Moreover, we have invested in equipping our students with the skills to lead technological transformations: all our Business majors take classes in computer science and we have launched a heavily demanded program leading to a Certificate in Data Science Fundamentals. A Master in Business Innovation, the launch of our Bachelor and Master programs in computer science, with a clear focus on entrepreneurial computer science, as well as many student initiatives in the field are also part of our efforts to prepare our students for future demands.

(PR): How would you describe St.Gallen's global footprint today and what are your international ambitions for the future?

(BE): Our ambition is to be more international. At the moment, our focus is still on the German-speaking population, so we need to make progress beyond that, attracting more students from the rest of Europe, the US, Canada, etc. Legally, we are limited to having only 25% of our student body consist of foreign students. Currently, we have students from over 90 countries, the majority coming from a few main countries, such as China, France and even Spain, which also enriches our Alumni network. That is in terms of foreign exchange students coming to us from abroad.

We are also in the CEMS network and there is a high level of exchange there which works very well for us. In Asia, we have a hub in Singapore, our own institute where students from here study abroad in a specific program, and that is in collaboration with, for example, the Singapore management school and with corporations there. Simultaneously we've had many students from Singapore join us here before the pandemic and we are counting on that continuing in the future.

English speaking courses at the university are also a priority and a necessity to attract students. Students study their degrees in English from start to finish, all the way to the doctorate level. Then, of course, we have more than a hundred exchange agreements worldwide that give our students their pick of destinations. To name a couple, we have double degree offers at The Fletcher School at Tufts University in Boston, for example in international affairs or law. Our Executive School is also attracting more and more students from abroad; currently, the School is ranked first in German-speaking Europe and we are excited to keep expanding its activities.

Another area is the internationalization of our faculty. I am delighted to now have in this, my first year, hired several motivated young professors, 40% of them female, as assistant and associate professors, some originating e.c. from Italy and Sweden. This is one of the beautiful sides of the Presidency, having these young people here to interact with and to welcome them.

(PR): How do you personally define innovation and in what ways do you inspire it throughout your university, among both students and faculty?

(BE): Innovation is a broad notion. We could define it as having new ideas and the transgression of the traditional. We generate new knowledge and thus lay the basis for innovative action.

In every discipline, we cultivate a different understanding of innovation, but it boils down to the notion of novel or new ways of thinking and action. If you look at me, I am not a businessman nor am I even from the managerial field. I'm a constitutional lawyer so that in itself stands for another kind of innovation, if you think about reforming democratic institutions or federalism, the future of education, and the type of learning we are now undergoing in this pandemic, for example. Irrespective of our field, though, our research and our teaching is directed towards cultivating an innovative mind-set, to foster an entrepreneurial spirit. The latter is, by the way, evident among our students: we are proud of our lively start-up scene and St.Gallen is home of START Global, a student initiative which supports start-ups around the world.

On the other hand, there is this perhaps keener understanding in Switzerland that is, of course, more and more linked to technical innovation. When it comes to this, we're not talking strictly about education. I will reiterate what I said at the beginning when I mentioned that we have several institutes that focus on technology and innovation, and we are working on applied research prospects with private firms. And even if we are publicly financed, more than 30% of our funding is from the private sector, so a lot of innovation is happening right here.

With the incorporation of our School of Computer Science, we are happy to see our faculty members in that field growing exponentially and we expect to benefit from their contributions. We are excited to develop our own brand of entrepreneurial computer science. Recruitment looks for staff that are interested in integrating IT into the business world and the whole business university. It's a profile with a truly entrepreneurial spirit which lends itself to cooperation with the management institutes, the people in social and humanities studies, with the law faculty, and so on. It's this particular kind of cooperation and innovation that exemplifies our brand. That would be internally speaking, as in, inside our university.

On the other hand, we are gradually starting to have more and more external collaborations. For example, two weeks ago we announced a collaboration with ETH Zurich, where we now have a joint Executive Education program. The combination of our competence in management with theirs in technology is a perfect synergy. We have also begun collaborating with both ETH and the University of Zurich in the project "Talent-Kick" which brings together students from different areas to launch a start-up, combining our strengths in management with the talent pool in technologies.These types of collaborations bring us much more value than if we were to remain solely focused internally.

(PR): What can you tell us about the City of St. Gallen, the economic hub of Eastern Europe, and the impact that the school has on its local community? What are some of the city's most remarkable attribute and why should students come and study there!?

(BE): St.Gallen is a pitcturesque in the centre of the eastern part of Switzerland, east of Zurich, which is economically very attractive, and geographically quite interesting, as well, because you have both, the Lake of Constance, with borders to Austria and Germany, and the beautiful mountain range to the south, just a stone's throw away. The young professors I was just talking about have chosen St. Gallen to make a home with their families because they prefer it to the city life in Zurich. I have to say I was both astonished and pleased by this.

Our students are drawn to our University for its familiarity—although we keep growing, there are still close ties between students and faculty. Thanks to the proximity between the fields taught here, students quickly get to know peers with similar interests and complementary skills which has led to a vibrant campus community. We are proud of our many student initiatives, associations, clubs, and start-ups. Some of these start-ups will stay in the region.

As you can see in our roadmap, we define our strategy as having roots as a public university in the St. Gallen region, as well as in the city, and as also being internationally-oriented. This means that we are not primarily engaged in the region. Of course, we specialize in this region and we have many projects oriented to the corporations here, however, our main focus is on a national and international level. There is, in fact, much demand from our region, so they will indeed benefit from these new young settlers.

Every two years we generate a report revealing the region's ROI from St.Gallen and it has just come out. The study shows profits from St. Gallen to be at least a factor of five, meaning approximately one franc invested by the canton of St. Gallen gives five francs back to the region. This was even higher in the EFMD's impact report which placed us among the top three, as they also reported on our impact financially, in terms of taxes, and more factors. Currently, there we have more than 3,000 staff members.

(PR): If you could choose anyone from history as your mentor who would you choose and why?

(BE): I wouldn't consider myself focused on just one person. Coming from the constitutional law field, I could think of a few teachers who I quite admired. Here at the University, there is a former rector and professor of international affairs and political thinking, Alois Riklin. But there are others in my field who perhaps are more nationally renowned.

Of course, there was the doctoral dissertation mentor I had at the University of Basel, Luzius Wildhaber, who then became the first President of the European Court of Human Rights. We certainly were very close, and I learned so much with him in the human rights field. He passed away just some months ago, but he is someone I continue to esteem.

(PR): Final message to the readers of Foreign Policy magazine?

(BE): We have to think about the role of universities in the future of our society. Our responsibility is to give young people a really good education, preparing them for their places in the public and private sector as responsible leaders. We are in a time of colossal and radical uncertainty and we need to equip people with values and help them build solid connections that they can depend on in their future professional lives.