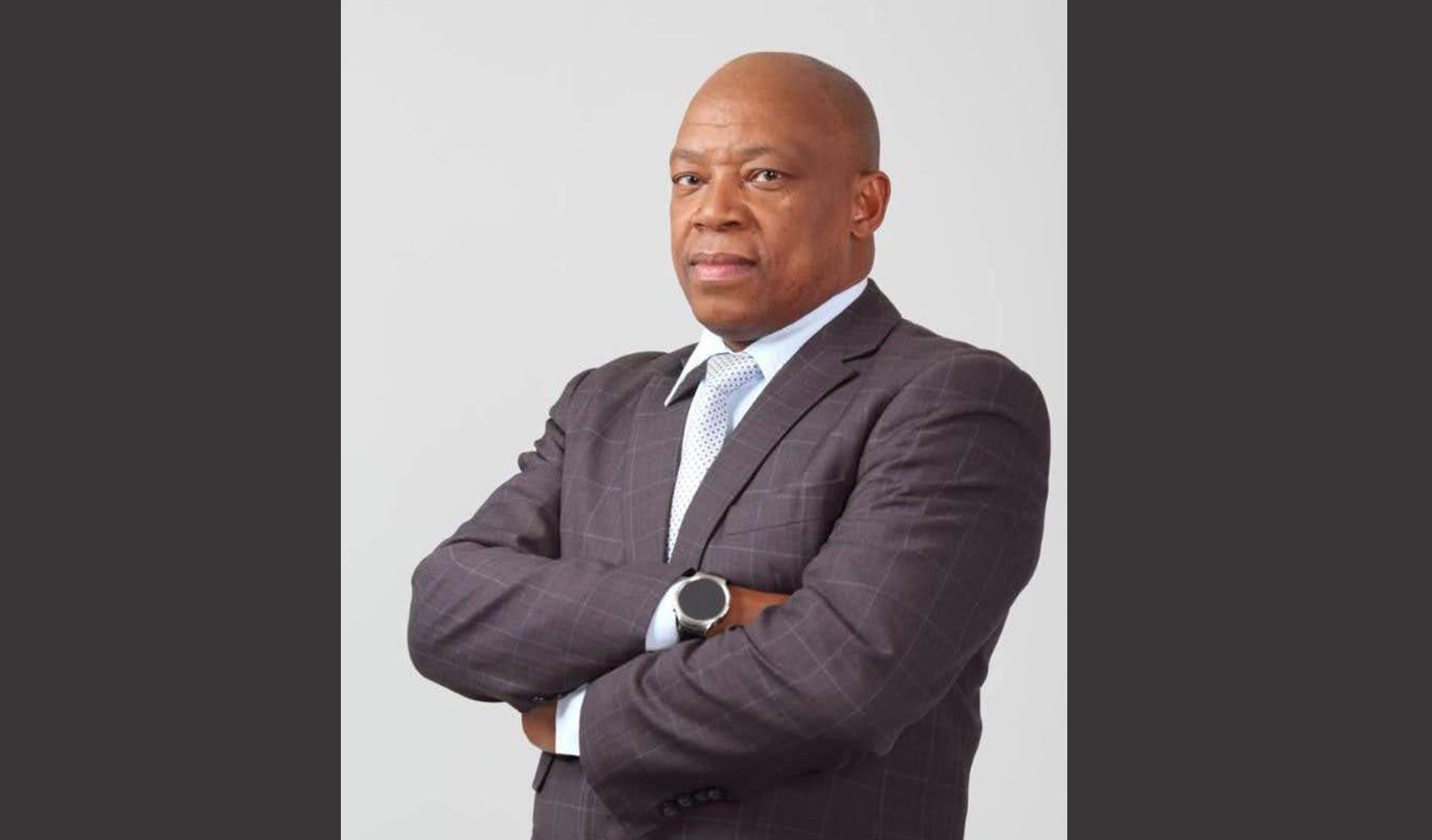 Sep 2022

Interview with Stanley Similo, Director General, Namibian Broadcasting Corporation

Prisma Reports (PR): Established in 1979, the Namibian Broadcasting Corporation (NBC) is the country's public broadcaster. Could you explain how the company has evolved and what it stands for in Namibia?

Stanley Similo (SS): The NBC was established post-independence through an act of parliament as a platform for the distribution of information to all people in the country. Over the years, it's evolved into one of the most trusted mediums of communication and dissemination of news. We currently have three television channels: NBC 1, 2 and 3. NBC 1 is for current affairs, NBC 2 broadcasts international channels like CNN and NBC 3 is a movie channel. We also have 11 radio stations that cover all the languages within Namibia. There are two stations that are particularly important for us — one is our youth station and the other one targets and is dedicated to the San people, a population that's small and young, but they are important and their voice must be heard.

We predominantly provide a lot of informative programming. We focus on developing programs in which people can call in to discuss challenges and successes and we've also created platforms through which people can give feedback on what they would like to see. We then take this feedback to program makers, so that they can create programs that our viewers and listeners are interested in. At the same time, we also show what Namibia's policy makers are doing so that the population can keep track of that and our news, which runs in the evening, is very popular.

NBC also provides light entertainment and documentaries. Recently, we partnered with MultiChoice, an African satellite and digital television group, where we have been appointed to produce 26 films of about an hour in length over two years, which is a great addition to our portfolio.

We have offices in the regions and are well represented in the country. In addition, the rise of online platforms has changed program dissemination and consumption, and we strive to be strong in that space by using online channels like Facebook, YouTube and Instagram. We believe that, without the NBC, Namibians wouldn't be fully informed — we inform them about what's happening within the country and bring in information from beyond Namibia to expand their horizons.

We have quite a mature workforce at the moment, but we're seeing many of the older generation retiring and we're now focusing on preparing the younger generation to take up leadership positions. The empowerment of women is also an important topic for us: only two of our top five positions are occupied by men, the rest are women and 70% of all our radio stations are managed by women.

As we are a public entity, we're funded by the state and any global challenges in the economy will naturally spill over to us. However, we've managed to cushion many of those challenges. The government currently funds about 72% of our business and we cover the remaining amount with our own funds, even though we're not a money-making entity.

Moving forward, we need to focus on our digital presence and we've started transitioning into that space. We conduct a multitude of live streaming sessions now and have discovered that shows that would typically require a crew of 18 people, require only five if they are live streamed.

PR: How does NBC help to create jobs in Namibia?

SS: We have 500 full-time employees. Beyond that, we create employment for artists that provide their voices for our different channels. From time to time, we also commission projects to independent producers and directors, as well as buying content from them.

In music, we have an understanding with the musicians' union that looks after the rights of artists and we pay an annual fee to this union for music we've played. We also contribute to multiculturalism and to promoting better cultural integration within the country.


PR: You took over as director general of NBC in June. What are some of the priorities that you are planning to implement within the company?

SS: Firstly, together with our board we aim to push the advancement of technology use. This is a CAPEX-linked activity and is hence dependent on funds, but we're focused on advancing technology. Secondly, we're focused on growing local content and the deal that we've signed with MultiChoice is aimed at increasing local content for TV. 

We've also started training young Namibians on the skills of filmmaking. We started this project in 2017-2018 and have produced 12 short films through it so far, plus we're also in the post-production process for 14 short films. We teach young people the full scope of the industry from idea generation and pitching to funders, to the more technical aspects like how to handle cameras and sound. In this way, our young people are employable if big international productions come to Namibia. Once participants have gone through the training, they should also be able to lead their own productions.

For radio, we're focused on bringing back storytelling — the African tradition is about telling stories orally. There will now be stories told in various languages, including English, Afrikaans and German, and there's excitement around that project. We must also continuously generate more funds, although we operate in a competitive environment.

PR: Namibia has hosted a number of international film productions and, with its stunning landscapes, it makes a fabulous location for the global film industry. How is NBC taking advantage of this and to what extent are you playing a role as an ambassador for Namibia's film industry?

SS: When independent producers have an idea and come to us, we collaborate with them. First, we try to give them seed funding to start their projects and we also provide them with resources from NBC in order to help grow the industry. Productions can be expensive for independent producers and we look to support them by providing an office, transportation, accommodation and a bit of financial support. This makes producing for independent producers much easier.

We aspire to take Namibian products all over the world. If a major Namibian project has been produced independently from us, we negotiate with the producers to broadcast it on NBC, as it won't help the industry if people don't see these projects. Through this, NBC is able to broadcast award-winning independent productions.

PR: Where do you see most opportunities in the Namibian media and entertainment sector at the moment?

SS: We believe that the government and the private sector must see the arts in their totality as a job creation platform, as opposed to just seeing this industry as entertainment. During the pandemic, this industry suffered — there were no concerts or plays, for example. Because of that, NBC started assisting this space by supporting music festivals and putting on plays so that artists could get their livelihoods back.

We've also been connecting with the Namibian ambassadors that represent the country in other parts of the world — we send them productions about and from Namibia so that they can broadcast them in the regions where they are located. This promotes Namibia as a good destination for filmmaking and as a destination for doing business. At the moment, we're working on a project with Michelle McLean, the former Namibian Miss Universe, and we believe that she can take NBC and Namibia further with her international exposure.

PR: How would you convince investors to come and look at Namibia's film and media industry?  

SS: We can only convince them by showing what we have done, what we want to do and showcasing the beauty of Namibia. If you want to shoot a film, you need a location and it might be cost-effective to choose Namibia, which is a country where big films have already been shot. The uniqueness of who we are as Namibians and as a country makes for great filmmaking. It's a land of contrasting beauty, and the only destination with both a desert and an ocean.

 

PR: What would you say are the Namibian media and entertainment industry's main strengths, weaknesses and challenges that need to be addressed?

SS: Firstly, when we look at the media, Namibia has been rated as the freest media in Africa for the past couple of years — journalists can publish anything they want, anytime. As a result, people realize that the media in Namibia is very powerful. The challenges lie with the onslaught of digital spaces. Most newspapers are struggling because everybody consumes information online now and print media is being forced to move to online. We haven't felt the impact as NBC's business has always had presence online.

What we're trying not to do is to cannibalize potential revenue streams and we're close to finalizing a digital placement policy framework that will guide us on how we can take advantage of what online content can offer, while still generating revenue. Due to how the world and things move, people want different content that's unique and we believe, as a country, we can provide this. On top of that, all public broadcasters in the Southern African Development Community are part of the Southern African Broadcasting Association. There are about 18 public broadcasters in this association and we feed Namibia's signals into that. This is another way we're finding synergies within the region in order to build strength in our industry.

PR: What's your vision for NBC and where would you like it to be by the time you hand over the reins as director general? 

SS: By the time I leave, we firstly need to have a strong internal base able to work toward growing the country harmoniously. At the same time, we must have good relations with the independent producers in the country, so that they can start feeding NBC with local content. We don't want to do everything — we believe that diversity in program making must come from every Namibian. No matter if you're in the business or not, you'll have ideas.

Secondly, I'd like to see the NBC take advantage of the Internet of Things and we're talking to the Namibian telecoms companies. They have bandwidth, which is important for streaming over the internet, and we're discussing bundling offers for them. We might even apply to have our own bandwidth.

PR: Would you recommend Namibia as a destination to potential investors and how can NBC support those investors?

SS: Namibia is a very stable country and the opportunities here are immense. Our technology for enabling businesses is world-class, you won't struggle with banking or connectivity, Namibians are law abiding and investments are safe. At NBC, we're strategically placed to make sure that people know who you are as an investor and, at the same time, we'll show you who Namibians are and what Namibia is all about.