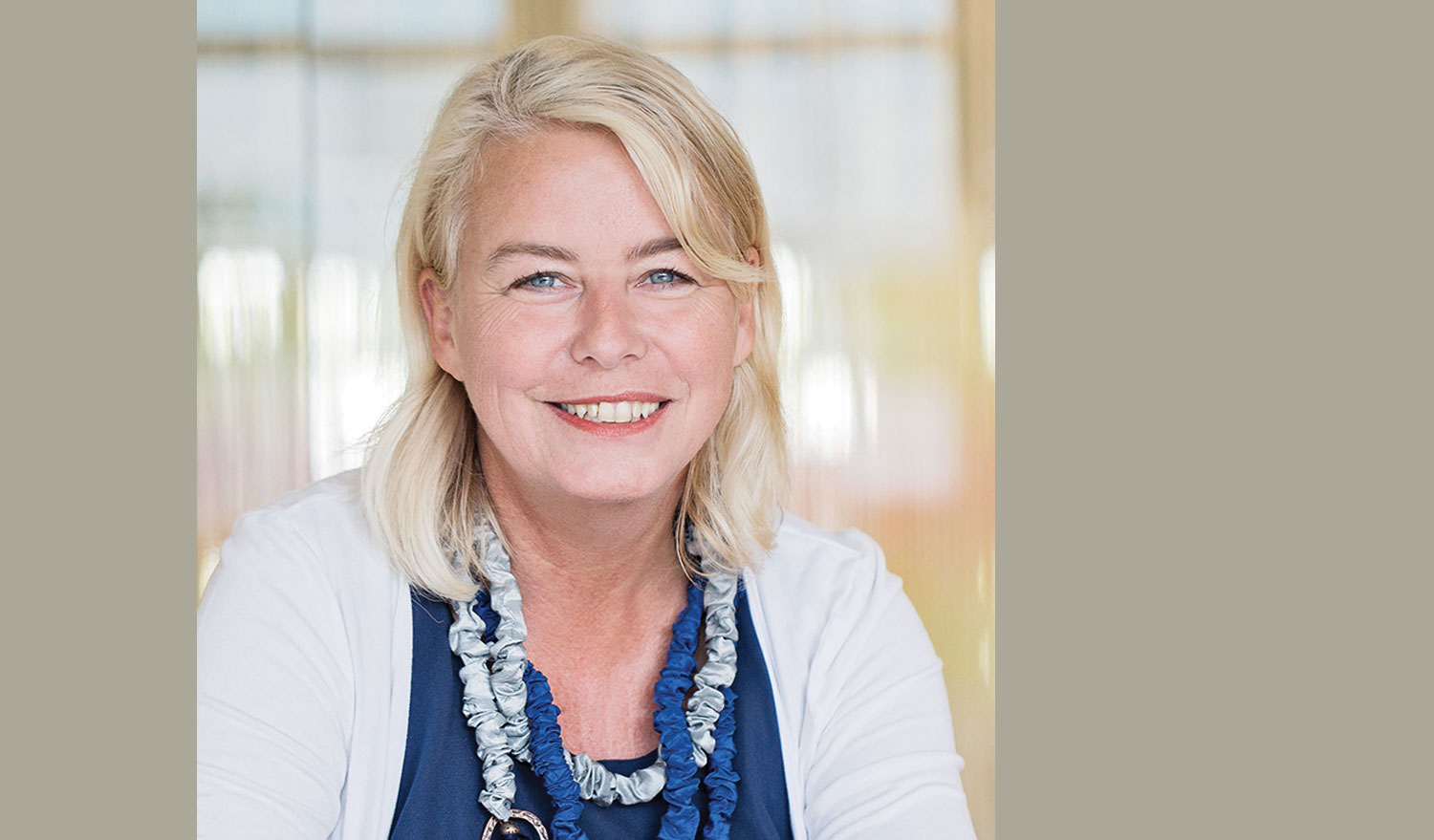 Mar 2020

Interview with Univ. Prof. Edeltraud Hanappi-Egger, Rector, Vienna University of Economics & Business (WU), Austria

Prisma Reports (PR): Austria currently counts 22 public universities, 21 universities of applied sciences (Fachhochschulen), 13 private universities and 17 university colleges of teacher education. After several decades of reforms, the Austrian University system has become one of the most open and equal systems in Europe. How would you assess Austria's higher education system, what are its main strengths, weaknesses and singularities?

Prof. Edeltraud Hanappi-Egger:

In Austria, education is considered a public good, that is the philosophy. Austria wants to have a good higher education level, and therefore  the public education system is funded by taxpayers' money. Consequently, public universities in Austria are also funded with public money, which is also true for WU and our stunning new campus. No tuition fees and free choice are the two main pillars of our higher education system.

Furthermore, Austria has a highly differentiated system that makes a distinction between universities of applied sciences that focus on specific types of students and qualify them for specific jobs, and regular universities. Public universities produce the most research, so they do not only teach, but also conduct research which again results in research-based teaching. Austria's higer education landscape is a broad, highly differentiated system where public universities play a crucial role in terms of delivering high-quality research.

(PR): : The new government has announced an almost 10-percent increase in spending for education, which already receives 5.4 percent of the GDP. What are some of the main issues to tackle, and some of the main priorities for Austrian public universities?

(EHE): Public universities have indeed seen an increased budget lately as well as a completely new funding system focusing on numbers of actively studying students; some universities – such as WU Vienna – received funding increases of up to 17%. Research and teaching are prioritized. However, we have a very liberal legislation that grants students a lot of rights but on the other hand, does not impose a strong commitment to study actively. I think it will take some time to change the whole system. The student to faculty ratio in various disciplines remains quite poor compared to international levels, so there is a lot to do in this area, in particular in the field of economics and business. In the field of medicine, for example, this ratio is much better, and we have good medical schools.

(PR): The Vienna University of Economics and Business (or WU) is one of Austria's flagship public universities, one of Europe's biggest and most modern universities of economic sciences. With 22,000 students, it is one of the rare universities to have triple accreditation by EQUIS, AACSB, and AMBA. What are some of the university's key assets, strongest, added-value educational programs that WU offer, and how do you stand out in this huge competitive environment?

(EHE): WU is the only university of economics and business in Austria. Austria has several medical schools, several art and technical schools, but there is only one specialized university in economics and business. This means we play a very important role in Austria's higher education system. We have a lot of outstanding research projects and initiatives, and we have many interesting programs. The Vienna Graduate School of Finance (VGSF), for instance, is an international PhD program which ranks amongst the top 5% of PhD programs worldwide. WU has also founded the first interdisciplinary research institute for crypto-economics, which has become a huge knowledge hub that has attracted many partners internationally. WU is listed in a large number of different rankings. We are pleased with our good ranking results, e.g. with our Master in International Management and our Executive MBA Program in the Financial Times Ranking or the QS Rankings. WU places 38th in Business & Management Studies in the QS World University Ranking, and is the only Austrian university among the top 50 in this ranking.

(PR): WU sees itself very much as an international university and an important hub for global exchange. Today almost a quarter of your students come from aboard, representing over 100 countries. How is WU working to strengthen its global profile, and attract further international talent, students, professors and researchers?

(EHE): Overall we have about 27% international students. The rate varies in different programs. For example, our main undergraduate program in Business, Economics and Social Sciences is taught in German, so of course there is a language barrier. On the other hand, we also have e.g. an international PhD program in international taxation, where we have 90% international students. As part of our internationalization strategy, we have recently introduced an English-taught program in business and economics at the undergraduate level. This is a very successful program: over 1,000 applications were submitted for the 120 available places. We also have switched our master's in Economics from German to English, which immediately resulted in more international applications. We are working hard to accelerate our internationalization: we are pushing our programs into international rankings, we are monitoring their potential for international rankings, which is an important step to make our programs visible to the international community. We are also recruiting faculty members internationally, and focusing on international placement for our graduates while also trying to recruit from international universities. We are in the process of establishing an international marketing strategy for WU, defining where we want our students to come from, what our interest in benchmarking universities is, etc. At present we are partnering with 240 universities globally, and we are constantly identifying the most relevant and the most prestigious ones to work with as the prime partners.

(PR): Are you working as well to further extend your network, and craft additional academic collaborations and partnerships with American universities specifically?

(EHE):We already have a number of partnerships with American universities and US universities are very popular with our outgoing exchange students. WU cooperates with 47 universities in the US already – not only in student exchanges, but we also have all kinds of short study programs and double degree agreements. In the 2017/18 academic year, 216 of our students went on exchange to study at US universities, while 228 students exchange students from partner universities in the US came to WU. We try to have a balanced partnership. We started partnering with American universities very early on, starting with the University of Kentucky in 1985, then with the University of Illinois in 1986, the University of Central Florida in 1988, the University of California in 1988, then the University of Miami, North Carolina, etc. Our global MBA program in cooperation with the Carlson School of Management in Minnesota started in 1999. We are quite a pioneer in regards to establishing relations with American universities. We have long-lasting relationships with these universities and very solid partnerships, which is a sign that this is working quite successfully.

(PR): Research, technology and innovation are some of the key focus areas of the current government. In a recent interview, Minister Heinz Fassmann was saying, "We have established a paradigm shift: we have become a research country." You are yourself a prominent researcher and an international lecturer in your past career. How does WU contribute in terms of research? What's your input? Going forward which fields are you planning to open more for research?

(EHE): WU has a strong research focus in the areas of economics, business, and business law. Examples of strong research groups are in topics such as cryptoeconomics, entrepreneurship and innovation, marketing, and finance. Currently, we are planning to use our additional resources to set up a new research program on the digital economy. In fact, the digital economy will be the hot topic for the next 10 years, so this is both necessary and really important, also to support Austria's innovation capacity. In my opinion, digitalization often focuses too much on IT issues, on programming, on implementation – when it should be more about processes, about changing how we are doing things, about leadership, how digitalization is changing our way of doing business, etc. WU has the potential to take a leading international role in the field of the digital economy. We are planning to offer a master's program on the digital economy and we will be hiring several new professors for this program. WU is also strong in terms of interdisciplinary research, with departments focusing on everything from business law to economics. While we plan to offer a mainly business-oriented focus on the digital economy, our interdisciplinarity allows for a variety of different perspectives and a holistic approach. Understanding the digital economy also needs a business law perspective, an economic perspective, a social perspective, an ecological perspective etc. Interdisciplinary research is something that I'm very keen on pushing forward.

(PR): Austria is the EU's second largest R&D spender with 3.19% of its GDP dedicated to R&D activities. Yet according to OECD, the country needs to increase the impact of its R&D spending, and accelerate efforts to attract international talents and researchers. To what extend is WU working to expand its collaborations with global industries and private sector companies, in order to bridge the research gap with the working world?

(EHE): WU wouldn't be WU if it didn't have strong cooperations and partnership with the business community. All our institutes work with companies, we hire lecturers from a variety of sectors, we cooperate on research projects, and many research ideas come from our interaction with the corporate world. WU also has a critical mass of alumni working for companies in Austria: WU provides more than twice as many board members in Austria's prime market companies as the second-ranked university, and WU graduates are represented in companies all over the world, which is a strength for us. Our alumni stay in contact with us and this helps us maintain very strong ties with corporations and the working world. Hence, we have a very strong corporate network through our alumni. We are also trying to increase entrepreneurial spirit in Austria. We have a center for entrepreneurship, we conduct entrepreneurship research, we have initiated several projects to help young people set up companies. Most of our students have an entrepreneurial mindset already, many are interested in international careers, are open minded, and see internationality as an asset, so we are a little bit privileged in that regard with the specific type of students that we attract.

(PR): The US is quite a vital partner for Austria, in terms of trade and investment of course, but on all fronts, in terms of research and development, cultural exchanges and so on. What are you doing to strengthen your ties to this market, not only from an academic standpoint, but also in terms of research, student exchanges, cooperation, recruitment?

(EHE): We have a number of interesting programs and relationships with American universities at various levels. Not only at the student level but also at the faculty level: we offer grants, for example, allowing our faculty to work and teach abroad, e.g. at Harvard, and we host Fulbright chairs at WU. We are regularly evaluating offers and screening interesting partnerships with universities, and we are currently approaching several new partners. Not only are we establishing relationships and promoting mobility and student exchanges, but we are also promoting research exchanges. All of our student exchanges are individually supervised by a faculty member who also usually establishes a relationship with researchers at the partner school, and also goes there him/herself. In most fields we are actually recruiting in the global market and we try to attract not only students, but also researchers and early career researchers.

(PR): This is your second term as rector of the university. What would you like to accomplish most during this second term?

(EHE): My objective is to see WU play an even stronger role internationally, and to become a reference in the EU in the field of responsible economics and business. I would like WU to be ranked among the top 7 continental European universities of economics and business. I would also like to increase the number of international faculty members and international students. Employing international faculty and staff is one of the key elements to guaranteeing an open-minded culture and to enabling high-quality research and innovation, and this is fundamental to our success. Ultimately I would also like WU to be recognized for its digital economy program, and to become a gateway for anyone who wants to work in the digital economy field.

(PR): To conclude this interview, what would you like to say to prospective international students?

(EHE): If you want to be one of the experts shaping the future, come and study at WU!