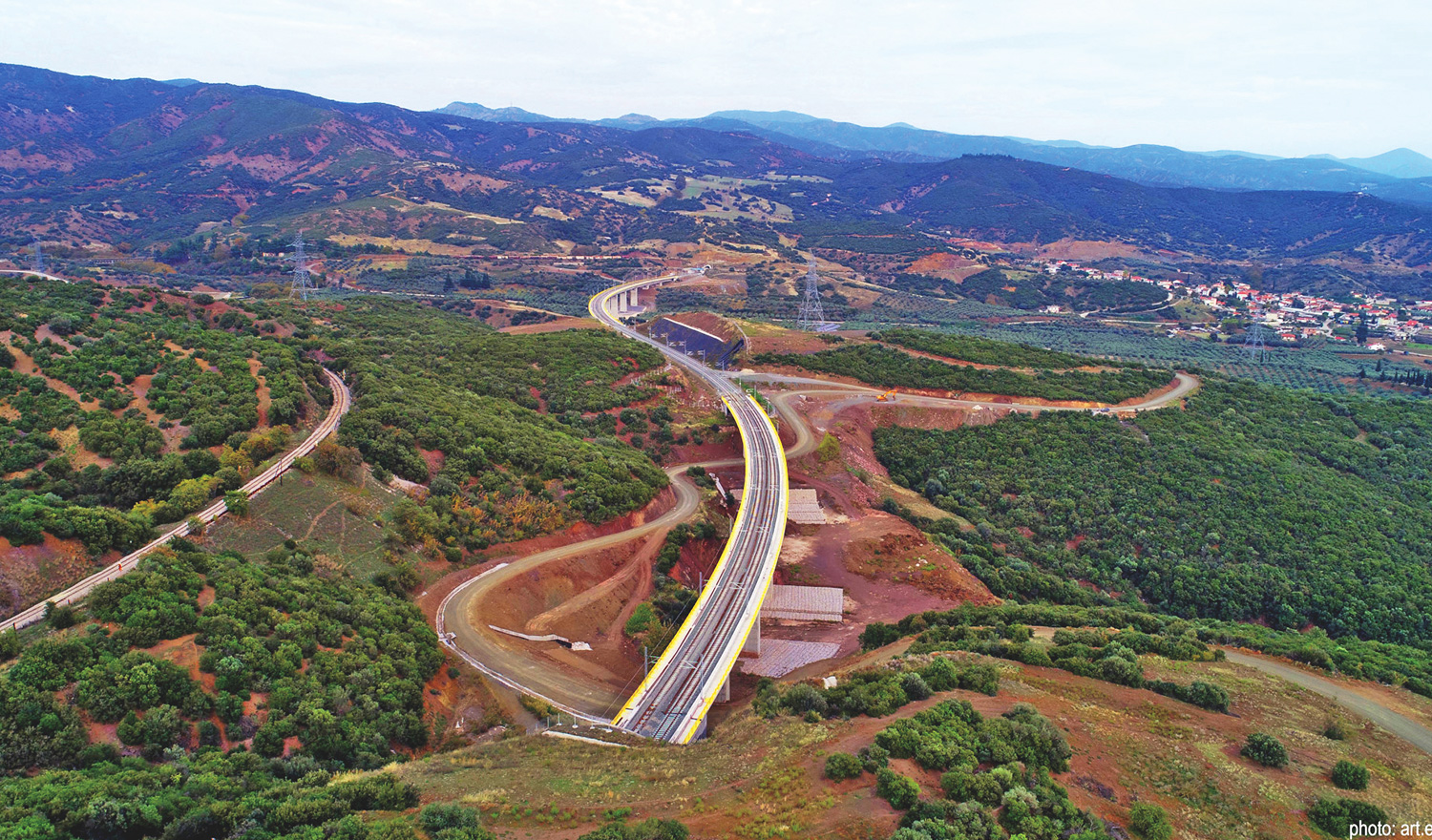 Jan 2020

OSE SA, a fundamental contributor to the development effort in Greece

In the domain of railway transportation OSE SA, which a state owned company, is a fundamental contributor to the development effort in Greece. OSE SA is the National Railway Infrastructure administrator, according to legislative framework of 2010, having the responsibility of railway infrastructure maintenance (track, technical works, buildings, railway stations, electromechanical installations of track (signaling, electrification system etc)). Simultaneously with its subsidiary ERGOSE SA have to develop a modern infrastructure for the provision of railway transport services, promoting the national railway network as an essential and integral part of trans-European networks. Furthermore, it aims at satisfying the needs of citizens and businesses for fast, secure, convenient and cost-effective transport for both passengers and freight.

OSE SA, like Greece, faced enormous challenges during the years of economic crisis, due to economic and organizational problems of many years.

Currently has an excessive debt as it was obliged by the state (state owned company) to borrow money to finance the country's rail projects in contrast with the motorways. Accumulation of debt enlarged further due to high borrowing rates and incorrect strategic and organizational state policies. Today the state has taken over its responsibilities and we are in a process of debt cancelation.

Also the small market share of rail passenger and freight transport (smaller than 2%) due to landscape topography, population distribution, cultural reasons, lack or poor condition of railway infrastructure and inability to take advantage of the strategic position of Greece (i.e. port of Piraeus, Thessaloniki, Alexandroupolis e.t.c.) created a negative investment climate concerning railway infrastructures and kept infrastructure charging fees relative low.

Furthermore, during the crisis OSE SA obliged to close a substantial number of loss-making routes mainly in the domain of Peloponnesus and to make large employment cuts. But the worst was the lack of financing allocated to the track infrastructure.

Today OSE faces significant problems, challenges but also great opportunities for the future.
The most important challenge facing OSE today is to upgrade and then systematically maintain its infrastructure after many years of poor network maintenance, which is also an obligation of the railway companies.

The current condition of the Greek railway network in many parts is poor both concerning track infrastructure, building installations and track installations (signaling, electrification system etc.). In addition, many railway projects in the past were carried out without a long-term strategic plan, and were also completed with a long delay often without combining one project with another. Also up to now the maintenance of the Greek railway network has been carried out without any long-term planning and with diminutive resources.

Now OSE is trying to change this framework in cooperation with the Ministry of Transport and Infrastructure. Recently we have undertaken the difficult project of recording the condition of infrastructure and to design a long-term plan of actions that will include first the rearranging-upgrading of the network at a high quality level and then a long term plan of maintenance, i.e. duration of ten years, using quality indexes.

Simultaneously OSE carries out a significant number of short term minor scale projects to improve the current condition of rail infrastructure including the upgrade of services to people with disabilities, vulnerable groups, the elderly, young children and individuals with special needs.

We believe that the aforementioned effort is a major challenge and opportunity for OSE SA in order to improve the level of safety, reliability, availability and maintainability of Greek railway network in order to provide high quality services to railway undertakings and citizens.