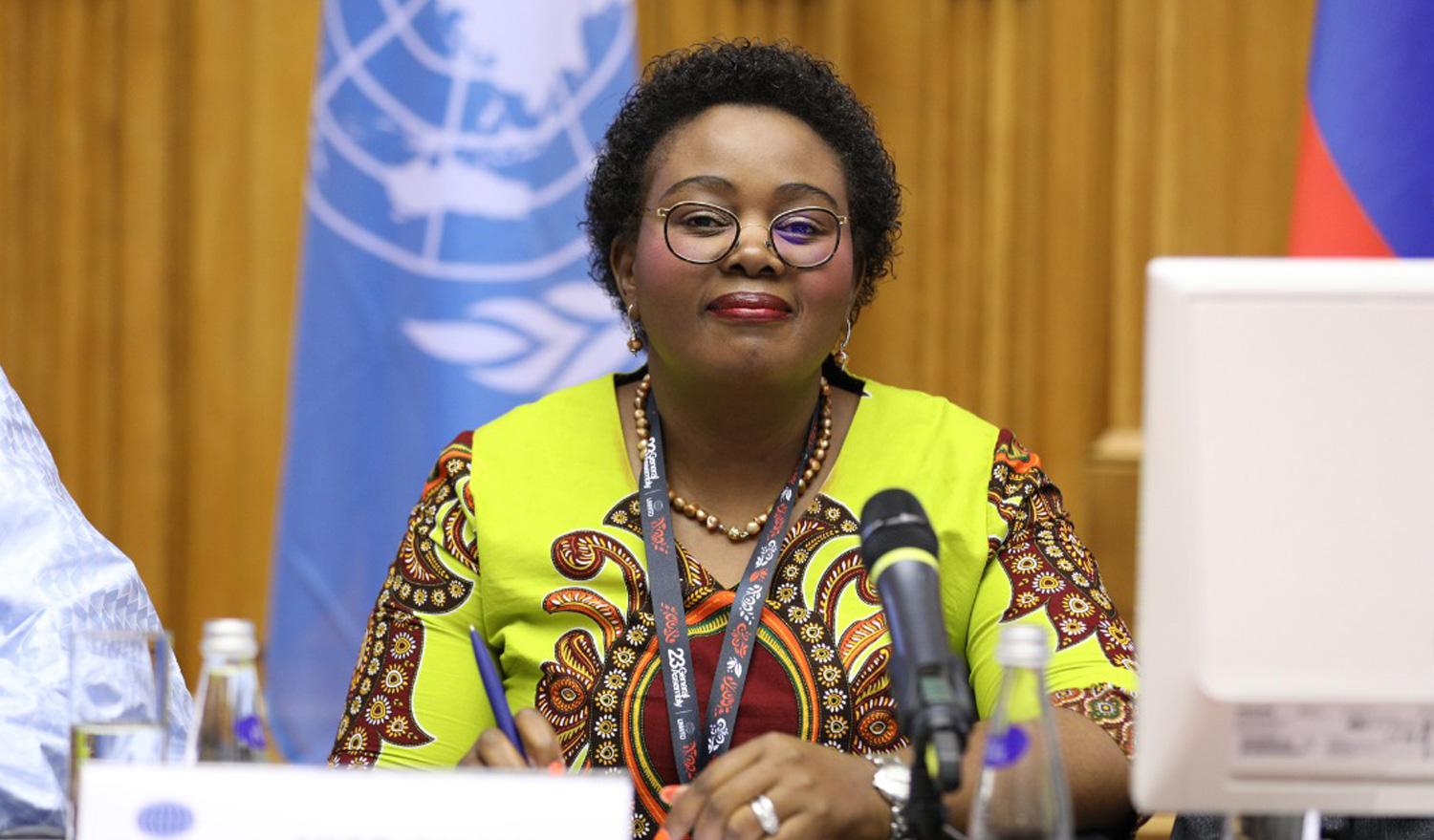 Mar 2020

SOUTH AFRICA: Interview with Ms. Mmamoloko Kubayi-Ngubane, Minister of Tourism

Prisma Reports (PR): South Africa prides itself on being one of the top tourist destinations in the world and tourism is one of the key sectors that drives the country's economic growth. When asked in a recent interview, "What do you think is Africa's greatest asset when it comes to travel?" You answered, "Nature, the landscape, the wildlife and the people." Beside these assets, what else is needed to strengthen the tourism sector in South Africa and to compete with other global players?

Mmamoloko Kubayi-Ngubane(MKN): International tourism arrivals have been above 10 million since 2017 and, in 2018, we welcomed 10.4 million tourists. In addition, more than 18 million South Africans also tour the country ever year. We have to fight for tourists because there is competition from around the world — we are in a globally competitive environment and tourists have a choice. They look at price, the ease of travel, facilities for children and the ease of accessing destinations — and South Africa is competitive in all these areas. We have a disadvantage in terms of distance from some markets but we have placed our focus on our competitive advantages. We have looked at issues around our people, destination, improving and diversifying attractions, and packaging affordability in terms of the country's attractions and hospitality.

(PR): I have seen some South African tourism promotional videos on Instagram and in other places. They were really impressive and gave great reasons for visiting South Africa. The ones I saw targeted UK visitors and talked about having the same time zone and that, while so many languages are spoken in South Africa, English is the official language and there are many other similarities between the countries, like driving on the same side of the road.

(MKN): We look at a region, see what similarities there are and what will make a person come from, say, Europe to South Africa. For example, you can leave London in the morning and spend the same night in South Africa. So, I can come here, have meetings in the morning and catch a flight home. There is no jet lag because it's the same time zone. The culture is familiar — if you come from London, there is not much of an adjustment when it comes to hospitality. For instance, Britain's Prince Harry and Meghan Markle were able to bring their young child here recently, which tells you something about the environment. As a mother, I know you look at climate and such like things to see if it's easy to travel with children without them getting sick. These are the things that influence the decision to visit a country. There are so many similarities between us and Europe in culture, environment, time zone and food. We look at every region and, because we are a diverse country, we can respond to the diversity of tourists. Whether you are from the UK or India there is not a huge gap that you need to adjust to with regard to food, climate, people and language. Our diversity offers us an opportunity to welcome a diverse range of tourists.

(PR): On 7 October, you received the Annual Performance Report of South African Tourism and the audit outcome of the department. One of the issues that concerned you was the underperformance of the Expanded Public Works Program (EPWP), which has a direct impact on job creation linked to the development of tourism infrastructure and skills development within the tourism sector. While economic growth has a positive ripple effect on the reputation of a national brand and, therefore, shapes various perceptions, the same is true when it comes to negative perceptions, including ones related to security, violence, corruption, blackouts and poverty. What are your major concerns at the moment and why?

(MKN): The EPWP project is one of the key programs in the department because it is aimed at creating tourism infrastructure especially in rural communities and it helps to create job opportunities for many of our people. I received the audit findings for both the department and South African tourism. You have to look at a number of things when you operate in an environment of governance with a lot of people in a department. What worries me with regard to tourism is issues connected with safety. One of the things we are looking at is how to respond holistically by working together with the South African police. Our first priority is to reduce crime overall in the country and, in turn, crime against tourists will come down. There have been a lot of discussions between me and the Minister of Police to look at how to best support us and they have been working very closely with us. The police have been helping us to monitor hot spots and we are giving feedback to the police on where the focus should be. Additionally, the police are assisting us to train our tour guides and tourist safety monitors. We have launched a tourist safety monitors' program through which we deploy people into the tourist attractions across the country to be our eyes and ears so police can respond to areas of concern. For example, we have deployed about 80 monitors at the Table Mountain hiking area. They are not undercover, they are clearly visible and in uniform. In the past, we had an issue with rhino poaching in a national park, so we brought in rangers, cameras and drones, and that helped — the poaching levels have gone down considerably. So, we are looking at rolling out a similar strategy in other areas. We are looking at using drones in areas where we can. We are also looking at private security to reduce tourism crime and adding cameras in other areas.

(PR): Does this high-tech approach come from your experience as a science and technology minister?

(MKN): Yes, that's right. I do have an advantage understanding the use of technology in various sectors including security. I have seen smart-city models and can use that knowledge in my current role.

(PR): You are a former Minister of Science and Technology and you have recently announced that the Department of Tourism is in the process of developing a safety app to assist distressed tourists visiting the country. How important is technology for you, in regards to tourism in the 21st century and what are the technological innovations that the tourism sector in South Africa will or should see in the coming years?

(MKN): There is an app that is under development that will incorporate the issue of safety; it is called Jurni and it will be linked directly to the police. People in the sector can get real-time stats on arrivals, for example. It is interactive, so we can get feedback on services and complaints. For tourists, it is not just a visitor app providing real-time visitor information but it goes further to provide information about safety and other information as well. We are looking at digitalization to improve how we do our work and our efficiency. I am a member of the World Economic Forum's Artificial Intelligence Global Council, so I am still involved in matters on the use of technology for the benefit of society. We can't ignore the fact that the world is changing, and the fourth industrial revolution is here and changing how we do things. Globally, you go to restaurants and you don't find human beings, you find machines. Service at hotels is being automated and some countries already provide robotics in restaurants. We need to prepare the sector to be globally competitive. But we also want to preserve jobs because we need to work toward reducing high unemployment and poverty rates. This sector can absorb some of these people because barriers to entry are low. Anyone can open a bed and breakfast, we can train them so they are competitive and South Africans can participate in the economy in a meaningful way.

(PR): How will you prepare people for this? Once artificial intelligence (AI) comes in, what will you do with low-skilled labor?

(MKN): President of South Africa Cyril Ramaphosa has appointed a fourth industrial revolution commission of which he is chairperson. Among other things, the commission will assess the impact of AI and other technologies on all the sectors of the economy and tourism is one of those. Admittedly, jobs will be affected by the introduction of this technology but I still believe that there are many areas of our sector that will continue to be operated by humans. For example, I think only humans are capable of giving tourists the most authentic safari experience at our wildlife facilities. In the end, there will be a balance between the use of technology and humans in the work environment.

(PR): Speaking about the development of tourism in Africa, you suggested, "Integrating tourism across various countries in the continent in a manner that puts the experience of the tourist first." If that should be the case, could you name some initiatives that are already going toward this direction? Is South Africa going to lead this integration?

(MKN): We are interested in expanding. There is a train that leaves South Africa and ends in Tanzania. So, when you sell that package, you are selling different countries and different experiences within the African continent. I have challenged the sector to put together a package that can sell South Africa, Zambia and Tanzania, for example. A tourist could see Table Mountain and continue to Victoria Falls and Tanzania, as a package. You can drive and see the big five African animals, see the falls and the views, and end up on the beach. There was a time when the countries in the region looked at how we could be regionally integrated with regard to marketing. It didn't go well, so we are now looking at alternatives and this can be done collaboratively with the private sector, which is why I have engaged my sector to see how we can best do this. The president has taken an interest in this and has asked me to work closely with my counterparts to see how we can go forward. We have met with Zimbabwe and some other counterparts, and we will soon be hosting them to see how best we can champion these ideas. There are a number of countries that can be involved. Integration in traveling is critical: we want to offer packages for Europeans, Asians and Americans, and give them value for their money in experiencing three countries at once. This will make us competitive in global markets.

(PR): In June 2019, President Cyril Ramaphosa delivered his third State of the Nation Address in parliament, where he identified seven priorities: economic transformation and job creation; education, skills and health; consolidating the social wage through reliable and quality basic services; spatial integration, human settlements and local government; social cohesion and safe communities; a capable, ethical and developmental state; and a better Africa and world. In a tweet on 4 October, you wrote, "We have a 21 million tourists arrival target by 2030 and rallying all our employees toward achieving that target is critical." What are the plans for the tourism sector to fulfill the president's priorities and the country's vision?

(MKN): We believe the target is achievable. We have people who go out into the market and market South Africa. I do my bit but I can't be everywhere, so we have people in hubs across the globe doing their part every day to make sure people understand that South Africa offers opportunities. We have to get the word out and manage our brand. We need to make sure the sector buys into the vision and we need to make sure that those who do come have an excellent experience so that they want to come back, and that they come back with their families and stay longer. We have started analyzing by region to see what we have to do to bring the numbers up in a particular market. How can we get the numbers up in the Middle East, for instance? I am planning to make a trip to that region. We have looked at China, and India and Nigeria are targets for us too. We are working closely with the Department of Home Affairs with regard to visa applications for these three countries to facilitate ease of travel for tourists traveling to our country. The planned introduction of South Africa's e-visa system will go a long way toward making this possible. For India, we are having conversations with airlines to see which are interested in opening a direct route between South Africa and Mumbai, and we are involving the Minister of Transport in these kinds of conversations. We believe that will be a lucrative, competitive route. We want to be aggressive in our marketing and get the word out to those who don't know anything about us — we need to introduce ourselves. We are competing; we don't deserve the tourists that don't know about us — we need to tell them about us and get their buy-in when they are still at home on their laptops. We need to push them to make the choice.

(PR): As South Africa's Minister of Tourism, what would you say to global investors and why?

(MKN): South Africa is a land of opportunity — our soil is fertile and rich, we are endowed with oceans that are teeming with life, and we have vast landscapes and wildlife. Our people are welcoming, enriched with vibrant and diverse cultures, and they are resilient. In 2019, we celebrated 25 years of deepening and stable democracy — South Africa is open for business.