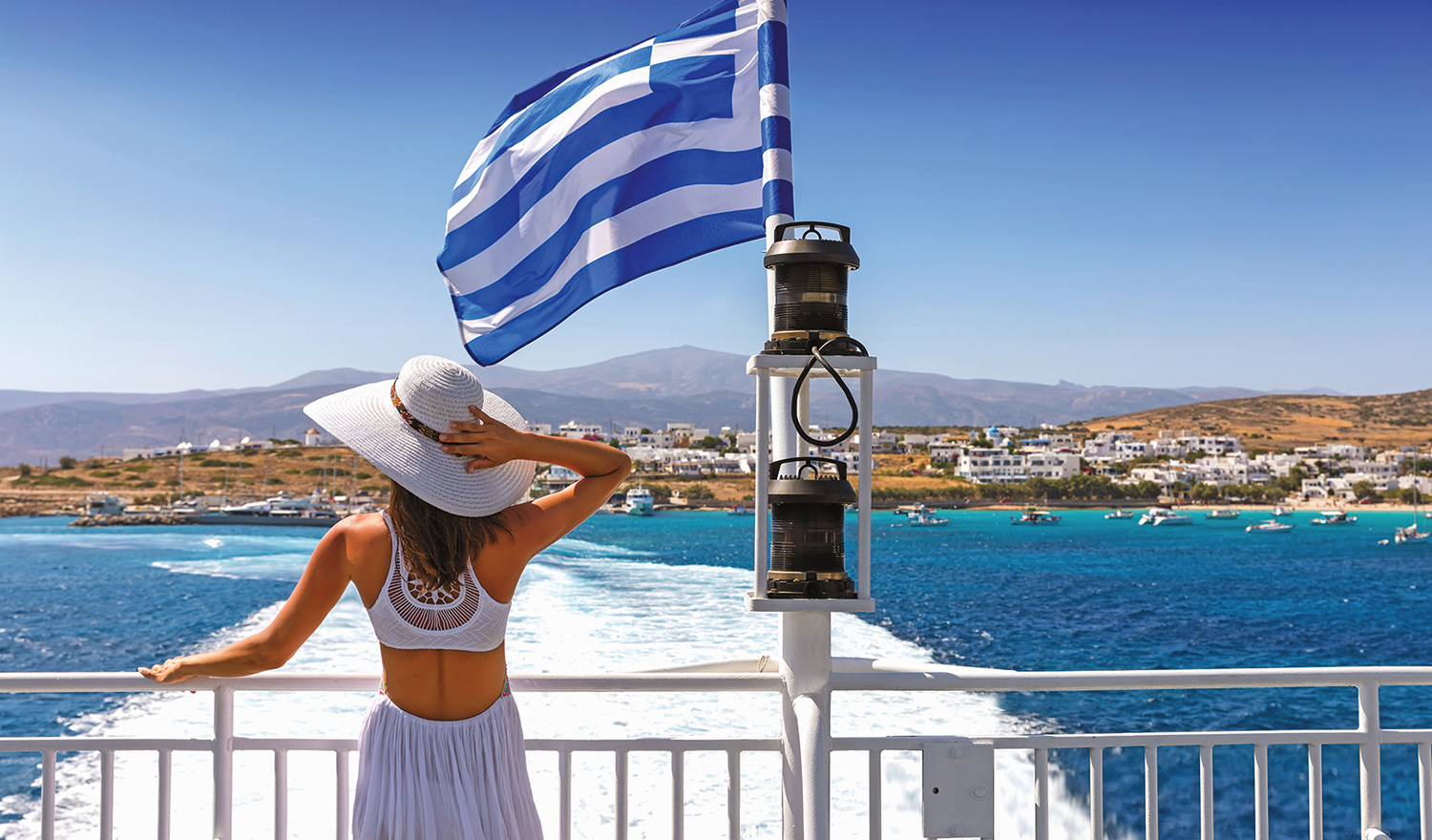 Jan 2020

A destination made for cruising
Greece contains over 6,000 islands, each with its own distinct and enticing personality — a cruise offers the most luxurious and relaxing way to immerse yourself in them.
The number of tourists visiting Greece on cruise ships rose 16% in 2019, according to the Hellenic Ports Association. "It's increasingly popular because Greece has so many wonderful islands and there is no more convenient or adventurous way to experience them," explains Chris Theophilides, CEO of Celestyal Cruises.
115,000 travelers, 40% of them from the U.S., chose to visit those islands and other locations in the Eastern Mediterranean with this multi-award-winning company. One reason for their choice is that, as the country's only home-based cruise operator, Celestyal Cruises has unrivaled local knowledge. "Another is our destination-centric philosophy. We operate two mid-sized ships that only accommodate 1,500 guests. This means we can enter ports on smaller, off-the-beaten-track island gems as well as visiting the most popular regional destinations in our itineraries," Theophilides reveals.

Smaller ships also allow the company to provide highly personalized services. Guests experience an authentic cultural immersion, with food, drink, entertainment and ambience all reflecting Greece's famed hospitality.
Theophilides believes the cruising sector will continue growing quickly. "As an indication of demand, we now have to reserve port berths two years in advance," he says. In line with this, Celestyal Cruises is expanding by rolling out new itineraries to introduce even more destinations and by extending its calendar, which runs from March to January. According to the CEO, it aims to be running cruises all-year round within two years and is considering investing in extra ships. "We have also opened international offices and, of course, the first and most important is in the U.S., where we have a team of 12 dedicated to servicing American guests and travel partners," he says.